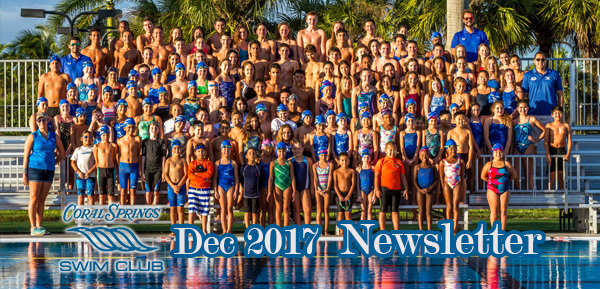 Message From the Board | National | Senior 2 | White and Blue | Silver | Mullins | Nutrition

Message from the Board
Dear CSSC Families,
A big thank you to all the volunteers that came out to our last home meet of the year!
This is the last month for registration for your swimmer's 2018 USA Swimming and CSSC Registration! Please remember that all registrations must be received by December 31st, 2017. You should have received a 2017 Registration package which includes the following forms: the 2017 US Swimming Registration, Parents Code of Ethics, Swimmers' Code of Conduct, Photo/Audio/Video Release Form, Swimmers' Harassment/Bullying and Hazing Policy. All the forms must be completely filled out and signed by the respective individuals.
All registrations must be received by December 31, 2017. No exceptions! If you wait until January, your swimmer will not be able to swim until the applications have been processed due to liability and insurance reasons. All checks must me made out to CSSC. For more information about the registration process, please call us at 954-340-5032.
Please mark your calendars We are excited to announce another great team bonding opportunity for all groups! CSSC will be heading to the bowling alley for a night of fun! This event will take place Saturday January 6th from 4-6 pm. 2 hours of bowling, shoes, 2 slices of pizza, soda, and more all for just $21! We are hoping for a great turn out so please mark your calendars and join us at Sawgrass lanes located at 8501 N University Dr, Tamarac, FL 33321. See the attached flyer for all the information! Please RSVP to Coach Bar by January 4th.
Thank you for your continued support!
CSSC Board of Directors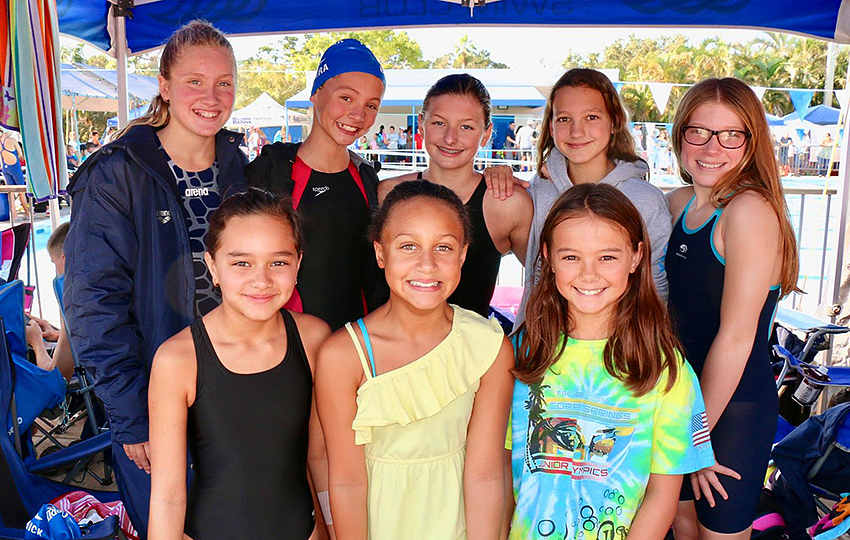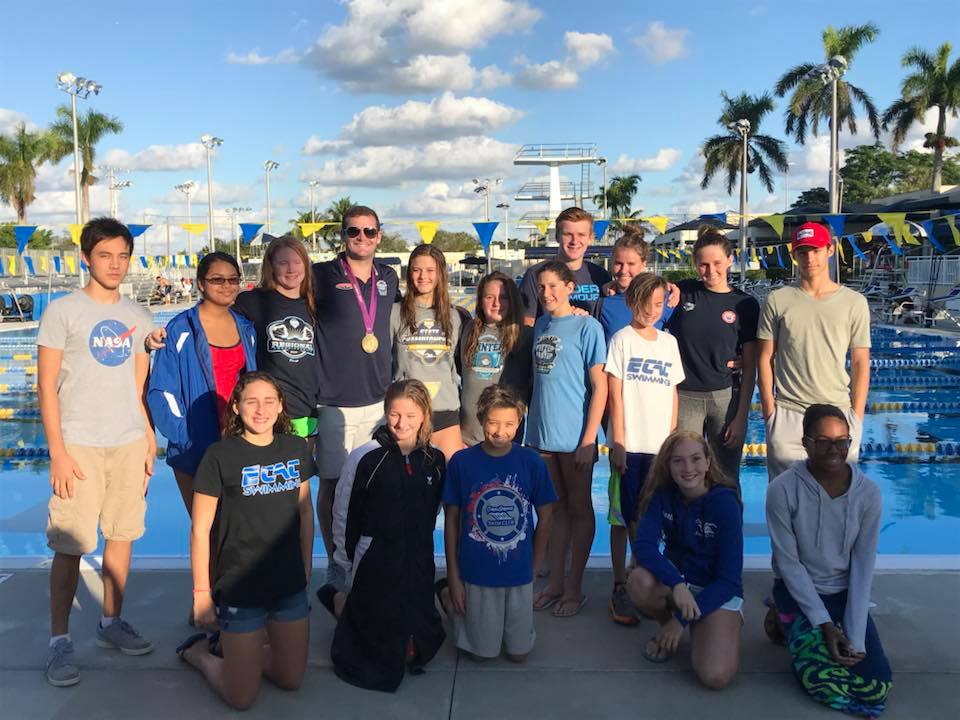 Announcements
CSSC has a wonderful new sponsor:
Xceed Preparatory Academy
Located in Coral Springs, is designed for elite athletes to reach their maximum potential in both athletics and academics. Xceed Prep's model is a blend of the best educational practices combining technology-enhanced curriculum with on-site coaches and project-based learning to provide a high-quality education for grades 6-12. Xceed Prep students create a personalized learning plan allowing them to have the flexibility to pursue their own interests and talents. Students have the opportunity to control their day and choose an academic schedule that works with their training schedule
The Xceed Prep campus is modeled after a high-tech start-up facility rather than the traditional factory-styled school. The campus will have 75 to 100 students who will work both individually and in groups in a supportive and productive environment. Students will benefit from one-on-one instruction from subject-certified academic coaches and will have access to their online courses year-round and 24 hours a day. Xceed Prep has more than 100 courses to choose from including Advanced Placement (AP) and honors courses.
Xceed Prep's model is designed to provide a well-rounded experience for students.
In addition to flexible schedules, individualized pacing, on-site academic coaches and year-round online curriculum, the school offers college counseling. The college prep and guidance go beyond helping students get into college. From day one, each student in grades 8-12 will receive an individualized college plan, one-on-one counseling and digital tools that will help prepare him or her for admission to a great college and successful collegiate life.
Xceed Preparatory Academy is now enrolling students for the 2017 school year.
For more information visit www.xceedprep.org or call 954-361-3405.

National Team
CSSC Head Coach Bruno Darzi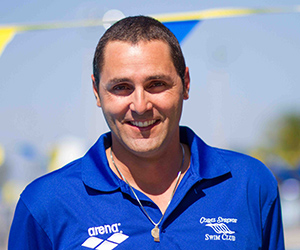 Welcome back to all swimmers and parents of the National Team, we wish everyone had a Happy Thanksgiving and well deserved rest week.
As this season came down to the final event, we witnessed some outstanding athletic performances from all of our swimmers who competed in the 2017 Speedo Winter Championships Meet, some of the Championship Meet Highlights were:
Brian Gonzalez placed 4th over all in the boys 13-14 1650-yard freestyle with a time of 17:14.53. Gonzalez finished 9th overall in the men's 13-14 200-yard butterfly with a new best time of 2:08.52. He finished 10th overall in the 400-yard IM with a new best time of 4:37.89, and 9th in the 500-yard freestyle with a new best time of 5:03.67.
Chloe Carignan swam a personal best on the girls15-16 50-yard butterfly with a time of 28.67
In the boys' 50-yard butterfly, everyone swam their hearts out, achieving personal best times. Andres McKeon swam a 25.21. Grant Aran swam a new best time of 25.74 while teammate Guillermo Barrios finished with 26.24. Sam McCormick touched the wall at 26.30, and Darion Louis-Jeune completed the race in 28.06.
Megan Schimansky earned the gold medal in the women's 50-yard backstroke. Congratulations on a well-earned victory with a 28.49. Megan ranked 6th overall in the women's 200-yard backstroke with a time of 2:17.50
In the boys' 15-16 50-yard backstroke, Andres McKeon ranked 6th place overall with a time of 26.91 , Connor Marks ranked 9th with a time of 27.38.
In the 13-14 50-yard backstroke Grant Aran ranked 10th overall with a new personal best time of 27.86. In the boys' 15-16 50-yard breaststroke, Sam McCormick ranked 10th overall swimming a 29.42.
Micaela Sierra placed 6th over all for the girls' 13-14 50-yard breaststroke touching the wall at 31.88. In the women's 13-14 200-yard breaststroke Micaela finished 2nd in preliminary with a 2:27.38. Sierra scratched out of finals as she was preparing for the Uruguayan National.
Faith Fowler ranked 5th over all in finals with a personal best of 2:13.07.
Grant Aran finished 9th overall for the boys' 13-14 200-yard backstroke with a time of 2:08.03. Jason Bonasera swam a 2:29.99 and ranked 10th overall in the men's 13-14 200-yard breaststroke, while Ryan Brander swam a new best time of 2:33.65.
Guillermo Barrios swam a 59.84 for the men's 15-16 100-yard IM, ranking 12th overall.
Andres McKeon had an impressive meet. He finished 7th overall in the men's 15-16 200-yard freestyle with a best time of 1:46.11.
Connor Marks finished 10th place overall for the men's 15-16 100-yard backstroke with a new best time of 57.38.
Micaela Sierra competed at the 2017 Campeonato Nacional Absoluto (Uruguayan Nationals). She won her first national title in the 200-meter breaststroke with the time of 2:48.27. In the 50-meter breaststroke, she earned the silver, swimming just short of her personal best, with the time of 35.61. She resumed the competition by swimming the preliminary of the 100-meter breaststroke, cruising with the time of 1:21.41.
Congratulations for the outstanding performances in 2017.
See you guys at the pool!
- Bruno Darzi and National Team Coaches

Senior 2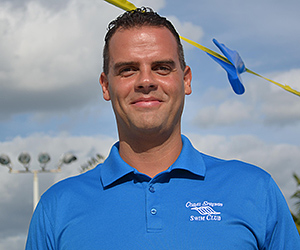 Dear CSSC Families,
Hope you and your loved ones had a great Thanksgiving month!
I would like to take this opportunity to congratulate every single swimmer from the Senior 2 group. They are really a truly example of "team work" that makes me proud every day.
Senior 2 parents, thank you for being so kind and working very close with me, giving me all the support. Our kids will be the ones, who for sure, will benefit from this "partnership".
A special recognition Faith Suther for the great results at the Winter Championship this month at Plantation Central Park. I am looking forward to seeing many more swimmers qualifying for this meet next year.
Last, but not the least, please join me in welcoming, Jose Lara to our CSSC family.
Swim-sincerely,
Coach Raphael Lima.

White and Blue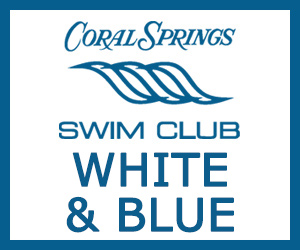 Hello White and Blue Parents
The Month of November was a very exciting month. We had our last Championship meet of the year.
Winter Championship was a long meet with prelims and finals, very tiring for the kids but they rose to the occasion.
Most of the white group swimmers only competed
Saturday
and
Sunday
but
on Sunday
, for example, since they swam relays, the kids had to swim five races in less than one hour, even though they were not able to properly warm down between races they had some incredible swims.
Congratulations to Carolyn Powell, who made finals in individual four races: 100 freestyle, 100 backstroke, 50 freestyle, and 50 backstroke. She had significantly dropped her times, especially in the 50 backstroke, where earned the silver medal with the time of 33.78.
Samantha Schoenborn also made finals on the 100 breaststroke, and swam best times on her 100 Free, 50 Free, and 50 Fly.
Isabella Perez, Mariana Montes and Mila Bond also swam best times in their events.
Blue Group had a little different meet with most kids swimming 4 days. The meet started
on Thursday
night, and ended
on Sunday
night.
Congratulations to Nicole Creed (100 Back), Selah Rogers (100 IM and 100 Breast), and Payton Ward (50 Free) who not only swam best times but they also made finals in those events.
Kaitlyn Bonasera, Riley McCormick, Elizabeth Olson also swim best times in most of their individual events.
We look forward starting a new season and get ready for the 2018 Short Course Championship season in March.
Happy Holidays!

Silver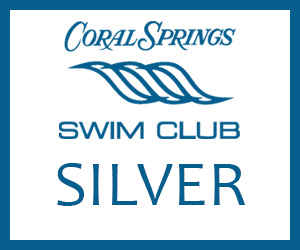 Hi Parents & Swimmers,
What a great month November was!! I first off want to congratulate every swimmer who swam in the Pompano Turkey Classic meet! All current swimmers dropped time in every single event they swam that weekend - Sophia El Chantiry, Skylar Croasdale, Amanda Robins, Molly Chaison, Contessa Gilley, Logan Jeffrey, Bradley DiPaolo, Brian Hamilton, Sebastian Fahnestock, Emily Chin, Alex Taus-Nita, Santiago Garcia, and Sariah Jeffrey. Special shout out to some of my new swimmers who swam their first ever USA Swimming meet that weekend and did awesome! - Avery Robbins, Madison Laski, Riley Vigilance, Isla El Chantiry, Kayla Jorge, Eric Griffin, Mateo Baldanza and Riley Walsh.
Parents - YES the pools are heated! But as it gets colder outside, please don't forget to bring warm clothes and extra towels for your swimmer for once they get out of the pool. Please always make sure your swimmer has a water bottle, they are working very hard in practice and need to stay hydrated.
Dates to remember:
Thursday 12/21 - no practice - Holiday Party 4:30pm - 7:30 pm at Mullins Park - please email me if you are going! (I am trying to change practice to Wed.12/20, I will keep everyone updated).
We will most likely have a break while the swimmers are on Winter Break, I am still finding out that information so please stay turned for an email!
-Coach Brittany

Mullins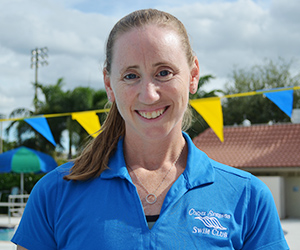 Hello parents and swimmers,
First and foremost we would like to wish all of our swimmers a very safe and happy holiday season!
We would like to congratulate our swimmers of the month for November: Anthony Colosi, Carly Chin, Vanessa Rodriguez-walker, Luciano Alzate, Daniel Gil-Restrepo, and Courtney Hartung. You all have earned this award and we are very proud of you!
Please mark your calendars for our holiday break coming up! The first day of break will be
Friday December 22nd
and last through
Monday January 1st
.
Practices will resume as normal on
Tuesday January 2nd 2018
.
-See you at the pool
-Coach Jessica
-Coach Bar

Nutrition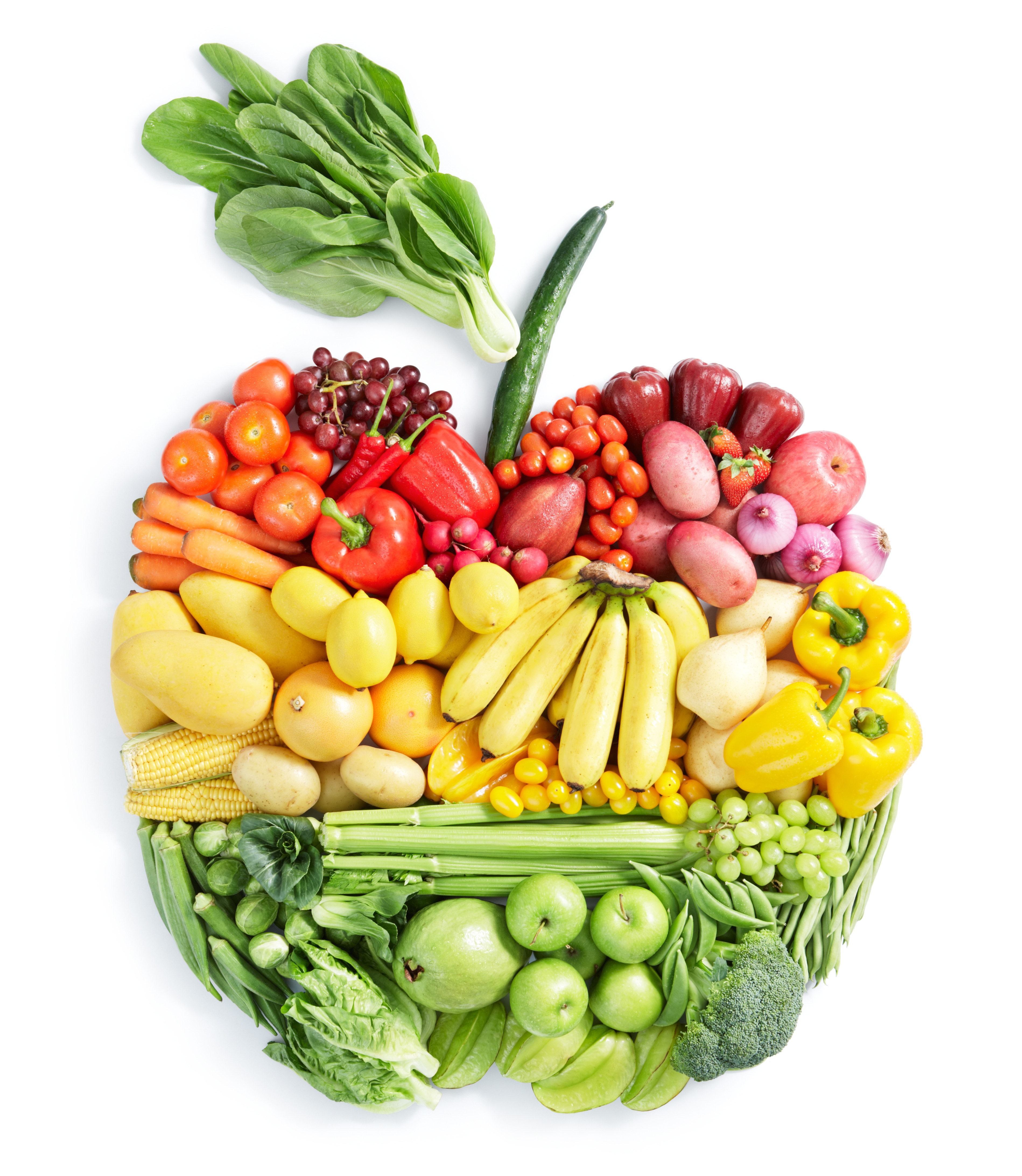 8 GROUND RULES TO KNOW ABOUT SPORTS NUTRITION
By Jill Castle, MS, RDN
Swimmers want to win. They want to do better than their last performance, and perform at their best every time they compete. It takes a lot of hard work to get to the next level. Endless hours in the pool, working on stroke technique, weight training and conditioning.
Many swimmers know that nutrition is an essential part of their success. In other words, they understand the importance of food to their performance results. But sometimes they learn this information late in their career. What if the ground rules about nutrition were common knowledge? What if swimmers followed these rules from the start?
Food is fuel
Just like an automobile, athletes need fuel in the tank to perform well. And not just any fuel! Premium fuel is the nutritious, wholesome food and beverages swimmers eat to perform at peak level. Fried foods, sweets, and sugary beverages, although tasty, aren't the ideal foods in which to anchor the diet if swimmers want to take their performance to the next level.
Carbs count
Carbs, or the carbohydrate found in whole grains, fruit, vegetables and dairy foods are desirable fuel sources for exercising muscles. They require some time to digest, allowing a slow release of energy to the muscles. Refined carbs, such as those found in sweets, sports drinks, and dried fruit, contain sugar and offer the muscles a quick source of energy. Swimmers can use a blend of both types of carbs to support their performance.
Protein matters
Too much protein can contribute to dehydration as well as other potential problems for the young athlete. Eating large amounts of protein at the end of the day, or not eating enough protein at breakfast isn't the most effective way to grow and repair muscles. Ideally, wholesome protein sources like meat, eggs or beans are eaten at spaced intervals throughout the day, such as at breakfast, lunch and dinner.
Dehydrated muscles don't work well
Drinking plenty of fluids is a constant effort, as thirst isn't always easy to identify for young swimmers. If it is noticed, it doesn't mean they will drink, so gentle reminders are helpful. If dehydration does occur, it may impair athletic performance and contribute to muscle cramping.
Muscle recovery is a key to progress
The harder you train, the more important nutrition is to your recovery and development as an athlete. Eating a snack that contains protein, such as chocolate milk or nut butter and crackers, and carbohydrate after an extended training session, helps the athlete repair muscle damage, promote muscle gain, and reload muscles with fuel for more training.
You can't out-exercise a bad diet
No matter how hard you work, the habits of overeating, skipping meals, poor food choices, or under-eating work against optimal performance. The body performs best when it's given premium fuel (nutritious food).
Eating habits are key to lifelong health
Swimmers may not swim forever, but their eating habits can last a lifetime. Making nutritious and balanced choices now means a better chance at optimal health later in life.
It's all about timing
When swimmers eat is just as important as what and how much they eat. If a swimmer skips out on breakfast and lunch, how will she have the stamina and strength to train hard after school? Or, if a swimmer 'backloads,' eating large amounts of food at the end of the day, an optimal weight for sport may be harder to maintain.
Understanding these ground rules can help swimmers get to the next level in their athleticism, while keeping their growth and health front and center.
Jill Castle, MS, RDN is a registered dietitian, childhood nutritionist, and youth sports nutritionist. She is the author of Eat Like a Champion: Performance Nutrition for Your Young Athlete. Learn more about Jill at www.jillcastle.com, her resources for athletes, and check out her free list of 70 Awesome Pre-Workout Snacks for Kids here. Coming soon! Eat Like a Champion class for young athletes and their parents.