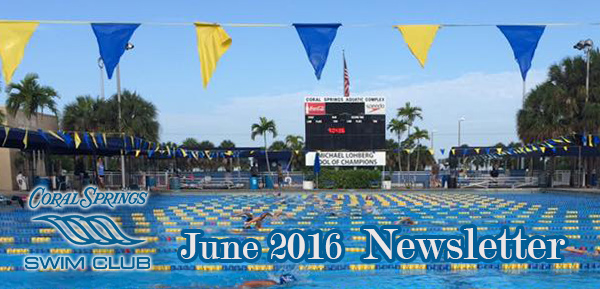 Message From the Board | National | Senior 1 | Senior 2 | White and Blue | Silver | Mullins | Nutrition

Message from the Board
CSSC Families,
We would like to thank everyone who attended our 2016 CSSC Annual Banquet. We grow every year, and this year we had our biggest turnout ever- over 300 attendees. Thank you!
One of the biggest home meets of the year, the Michael Lohberg Invitational, is taking place this upcoming weekend, June 17-19th. We still need volunteers! Please
click here
for our volunteer signup.
We will have new CSSC apparel for sale too.
Thank you for your continued support,
CSSC Board of Directors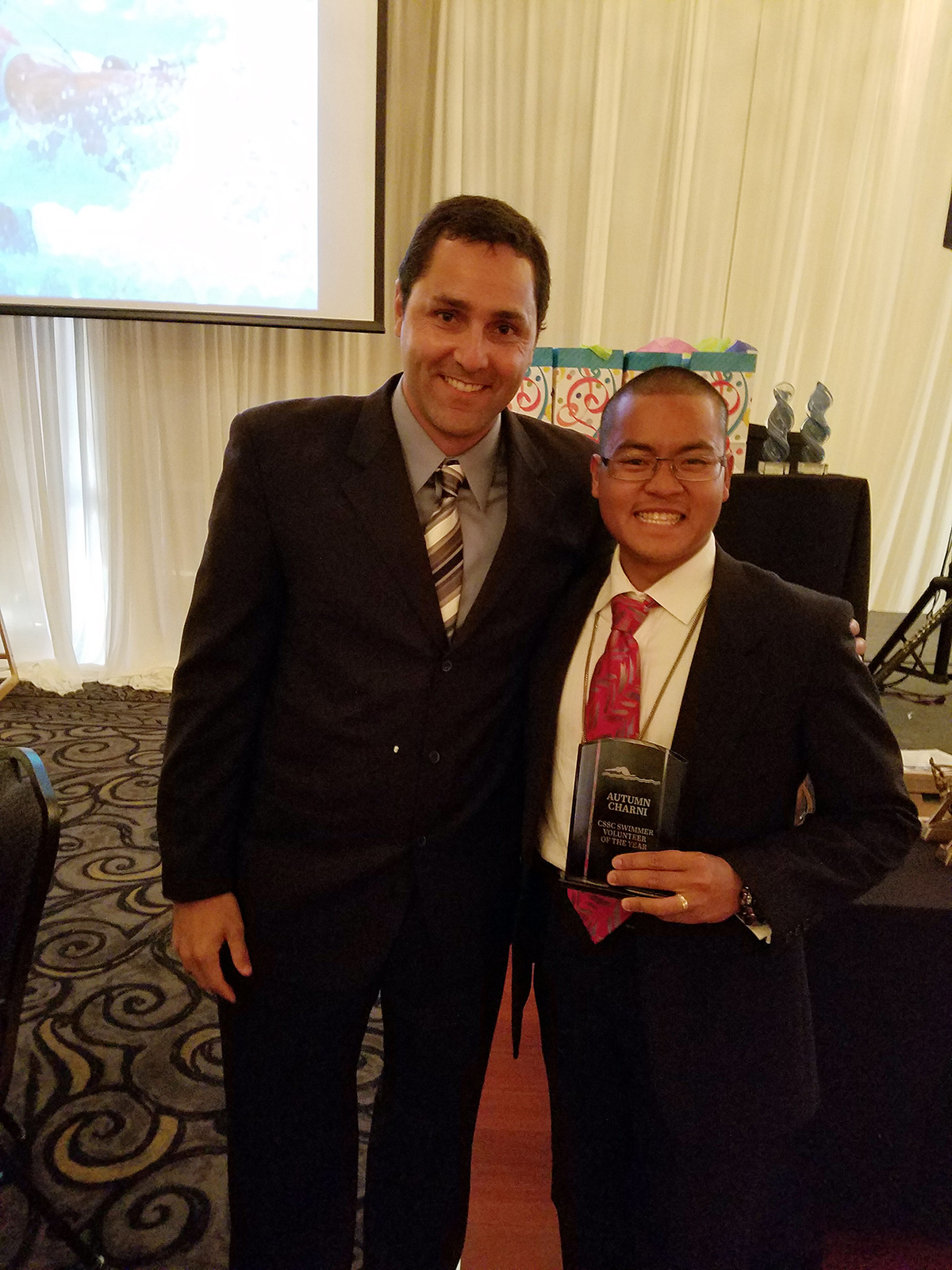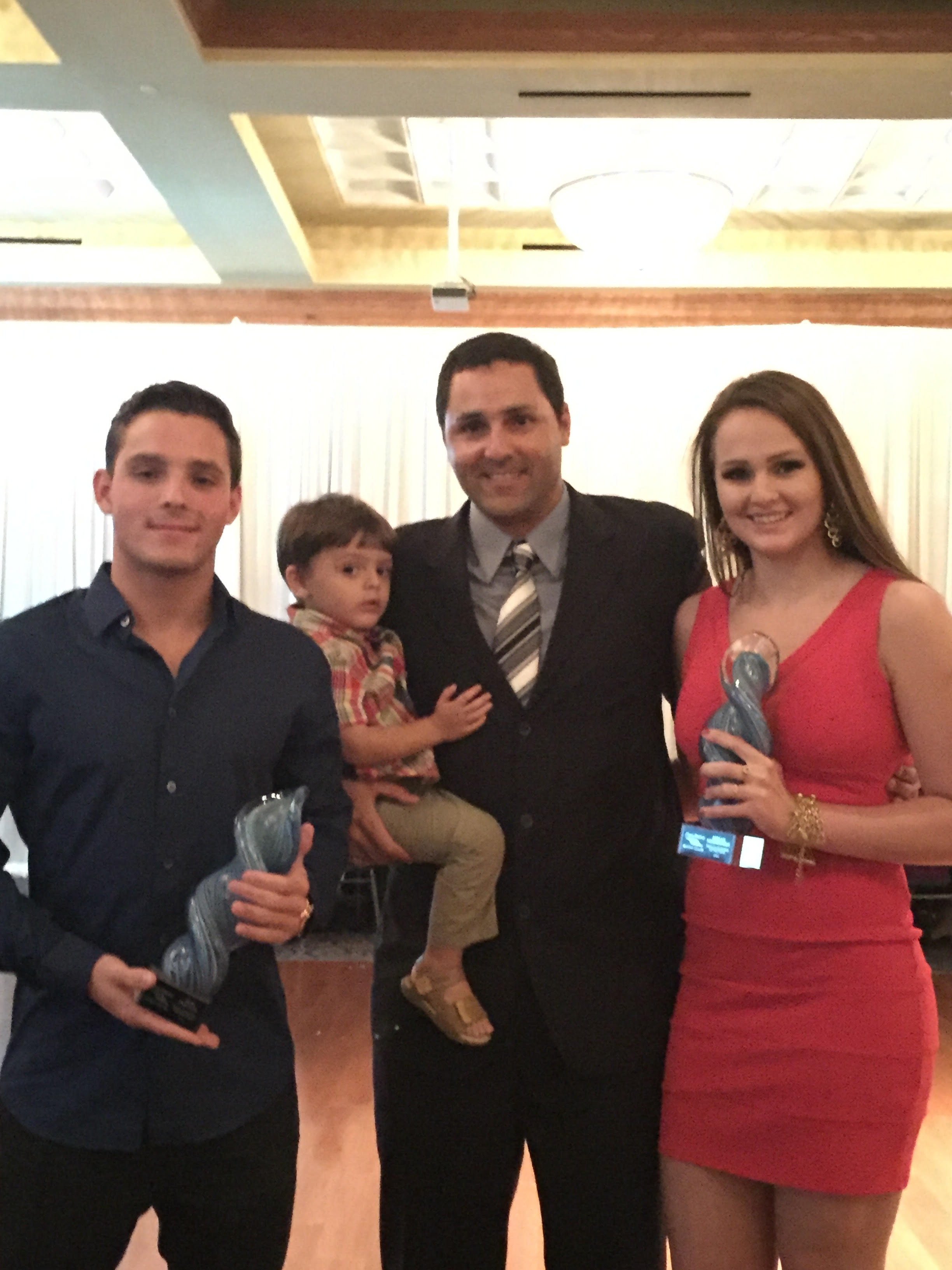 National Team
CSSC Head Coach Bruno Darzi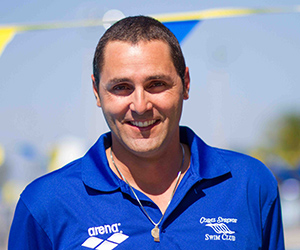 The National Team swimmers have been training very hard to get ready for all the Championship meets in June, July and August. The kids are excited as end of the school year approaches. On June 13th, we started our regular morning practices, and will do at least three afternoon workouts every week. Practices will be from 7:45-11:30am in the mornings every day, and 4:00-6:00pm in the afternoons on Mondays, Tuesdays and Thursdays.
On June 11th, we had a FREE stroke clinic for all CSSC swimmers. Members of the coaching staff worked with the kids, helping them improve their strokes and turns. Swimmers from the National Team and Senior 1 groups assisted them with the task, and free breakfast was provided by the CSSC Booster Club.
We are looking forward to host another edition of the Michael Lohberg Invitational. Our annual 3-day prelims and finals meet starts on Friday, June 17. We will host swimmers from several different countries and hundreds of swimmers from our own LSC. Over 600 swimmers will compete looking to finish in the top 8, and come back for finals.
Last month, we had our Annual Banquet. It was great to see the kids all dressed up, having a good time dancing and enjoying the evening with their friends. Congratulations to Delaney Biro and Henrique Yamamoto for receiving the "Coaches' awards" for National Team. Megan Schimansky won the "Female Swimmer of the Year" award, while Jose Pascual earned the honors of "Male Swimmer of the Year". We are proud of their accomplishments as student athletes, and are excited about their promising future.
Giancarlo Payamps and Henrique Yamamoto are getting ready to head out to college. Giancarlo Payamps will attend the American University, while Henrique Yamamoto will go to University of California Riverside. We wish them good luck as they start a new chapter of their lives.
On June 24th, Alex Evdokimov will be heading out to Omaha, Nebraska to compete at the 2016 U.S. Olympic Trials. Alex will join nearly 1800 athletes hoping to qualify to the 2016 Olympic Games in Rio de Janeiro, Brazil. Evdokimov will try to keep up his good momentum after coming off another successful year in college. As a sophomore, representing Cornell University, Alex earned consecutive titles in the 100 and 200-meter breaststroke at the Ivy League Championships. We will him best of luck at trials.
We hope you enjoy the summer in sunny South Florida. See you at the pool.
- Bruno Darzi

Senior 1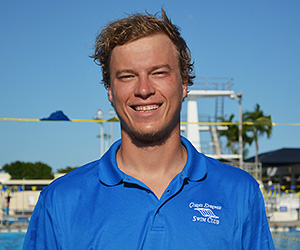 And so, summer begins. May has been one riddled with improvements both in practice and at the meets. I would like to send an extra compliment to Sam McCormick, Camila Parsons, and Fabricio Paraga. You guys have done an excellent job showing either strength through adversity or the willingness to improve.

On the weekend of the 14th, we swam our Invitational meet at home, and we had some outstanding swims specifically from; David Garbutt in the 100 free and Shelsie Olivo in the 100 breast. I'm very happy with how this meet went with my entire group and I hope we can carry this momentum into our upcoming championship season.

We also had the CSSC Banquet where I awarded the Senior I Coach's Award to Brook Cordoba and Gregory Trimble. Congratulations to the both of you.

With summer coming up remember to bring plenty of water, and sun screen. I can't wait to see what is to come during the summer. See you on the pool deck.
-Coach Brian

Senior 2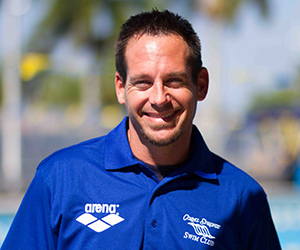 The Coral Springs Senior 2 team had a remarkable month of May. We were fortunate to complete many of our training sessions despite the weather. We ended up dodging many afternoon rain showers. The training sessions that we did have were excellent, and the few dryland sessions that were performed during those rainy days were very beneficial. I believe many of our swimmers had trouble walking through the halls of their schools the next day. The highlight of the month was of course the CSSC Annual Banquet, in which we honored both the team and it's top athletes from the previous season. Special recognition to David Garbutt, David Blanco and Camilla Parsons for receiving the Coaches Awards. Possibly the most unique award of the night went to Ashley Ruf who walked away from the banquet with the first annual unicorn award for being great at everything! I want all of the Senior 2 swimmers to know that if I could give you all an award I would. I am proud of each and everyone of you. Let's keep up the good work and get ready for those tough morning sessions. Summer practices begin on June 13 from 8 AM to 10 AM. See you on the deck!!

-Coach Dave
-Coach Bar

White and Blue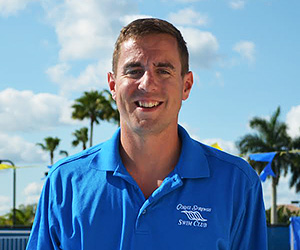 May was an important month for the Blue group, as it was the first opportunity to have a full weekend of racing at the Coral Springs Inviational! Many athletes picked up their first J.O times and swam events that they have never swam before. The development of the group has been tremendous and we look to go into the month of June with the same enthusiasm as we did in May!
May was highlighted by the end of the year banquet, highlighting the achievements of all of the athletes in both groups. Emily Robertson and Riley McCormick took home the coaches award for the White group while Riley Botting Brian Gonzalez and Giulianna Garcia!
June will feature the Michael Lohberg Invitational which will be one of the final tune up meets before FGC Junior olympics and Area 2's. Should be a great month!"
Thanks
Coach Mike

Silver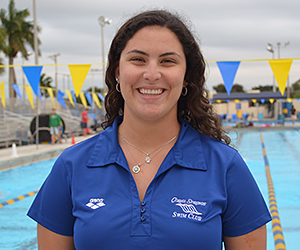 In June, the Silver group attended the NPB meet. Silver group has been practicing really hard in the water to improve their times! We had our Annual Swim Banquet on May 21st, and Viviana and Lucas received the Swimmer of the Year award! These two swimmers push themselves and always listen to corrections! I am very proud to be coaching these kids!
See you at the pool!
Coach Bar

Mullins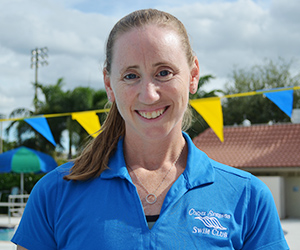 Summer is here! Please don't forget that on June 13th we began our morning practices for the summer! 8-9am Red group, 9-10:15am Green group, and 10:15-11:30 am for Gold group. Please let Coach Jessica or Coach Emma know if you are going to have trouble with this schedule.
June 9th was our "school's out" party at Mullins pool!
Our annual Key West meet is fast approaching!
June17th-19th
we will be down in Key West for our travel meet! Deadline to register for this meet was Thursday June 9th, and if you need the travel information, again please see coach Jessica or coach Emma! Be sure to book your accommodations now!
Congratulations to our Coaches Awards recipients: Molly Chaison, Jose Aguila, Mila Bond, Sebastian Sterling, Melanie Suglio, and Anthony Vargas!
Our swimmers of the month for May deserve a huge congratulations as well! Jorge Aguila, Martin Viola, and Abby Frank!

Nutrition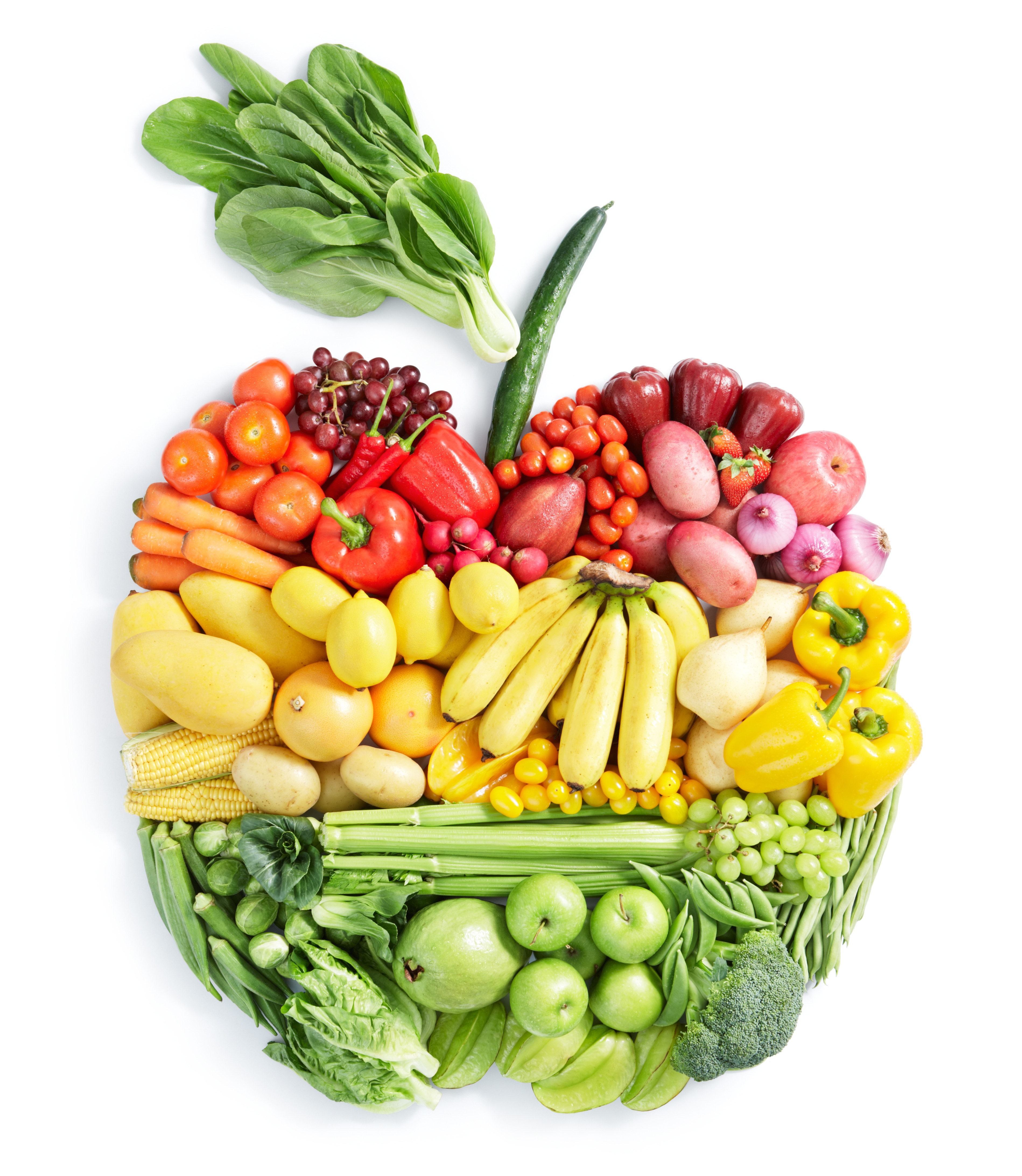 5 STRATEGIES TO HELP PICKY SWIMMERS EAT BETTER
BY JILL CASTLE, MS, RDN
Samantha had a disdain for many protein foods, and it was becoming aproblem. She had to take "her food" to travel meets, had a short list of restaurants where she could eat, and sometimes skipped lunch at school because she "didn't like it." She also didn't care for most fruits and vegetables, and somehow got everyone around her to meet her picky eating requirements.
Let's face it, picky swimmers are a challenge to feed and fuel.
While picky eating has been traditionally associated with toddlers, more recently, a growing number of older kids are demonstrating picky eating that may hamper their health.
For the swimmer, picky eating can interfere with getting enough calories, protein and key vitamins and minerals in the diet, which may hinder their athletic performance and slow their growth and development.
So what can be done? Of course, the goal is to help the picky swimmer branch out with a variety of food and ensure his nutrient needs are met, no matter how picky he or she is.
Here are 5 strategies that may help:
1. Provide balanced meals and snacks, including as many food groups as possible. Food groups ensure important nutrients, such as iron, vitamin D, and B vitamins are in sufficient supply from the diet. If the swimmer is eliminating a food group, such as vegetables or dairy, consider a multivitamin supplement providing 100% of the RDA to bridge the nutrient gaps.
Did you know? While macronutrients (i.e., carbs, protein) fuel performance, micronutrients (vitamins and minerals) are key factors in normal metabolism, immunity, growth, and more. All nutrients are essential to the success of a swimmer.
2. Keep offering a variety of foods, even though the swimmer may not eat everything. Picky swimmers don't learn to become "un-picky" unless they are provided with opportunities to experience and explore a variety of foods. Offer a blend of familiar and novel foods at mealtime to help encourage the swimmer to try new options.
Did you know? Research tells us that it may take up to 15 or more exposures – seeing, smelling, tasting, and eating new food – before kids develop a liking or preference for it. Unfortunately, parents typically give up offering new food after four rejections.
3. Drop the pressure to eat. Nagging or reminding the swimmer to eat, whether it's to eat more food or healthier foods, may be interpreted as undue pressure, especially if the swimmer is a picky eater. Picky eaters do best with low pressure when it comes to food; high pressure (nagging, bribing, constant reminding, etc.) can be a turn-off and curtail progress.
Did you know? While reminding and encouraging your swimmer to eat better may seem effective, research tells us that when it comes to picky eaters, it may backfire, causing less interest in food, reduced appetite, and more pickiness.
4. Don't cater to food preferences. It's common to want to provide the picky swimmer with the foods he will eat. After all, training is grueling and swimmers need to eat. Negotiating the menu in the older child is necessary to define acceptable, balanced meals that not only nourish and satisfy the swimmer, but also expand his food repertoire.
Did you know? Narrowing the menu to what the swimmer will eat shortchanges nutrition and doesn't help the swimmer grow out of picky eating. Plus, short-order cooking is a lot of work for parents.
5. Consider outside help. Swimmers who want to do their best should eat a variety of food and strive to meet their nutritional needs. All swimmers can benefit from an understanding of food, nutrition and sport, which may motivate them to work harder on eating a nutritious diet, while other swimmers may need more support. If a swimmer is clearly missing nutrients in his diet, is underweight, or demonstrates sensitivity to certain aspects of food (texture, flavor, smell), meeting with a nutrition professional can be helpful.
Did you know? Picky eating which impairs overall health and growth does not typically resolve on its own.
Swimmers like Samantha can overcome picky eating. It takes nutrition education and a strategic plan for progressively introducing new foods without compromising the training diet. Include some positive reinforcement and the picky swimmer may be molded into an adventurous eater.
Jill Castle, MS, RDN is a registered dietitian, childhood nutritionist, and youth sports nutrition expert. She is the author of Eat Like a Champion: Performance Nutrition for Your Young Athlete. Learn more about Jill atwww.JillCastle.com and check out her free list of 70 Awesome Pre-Workout Snacks for Kids here.