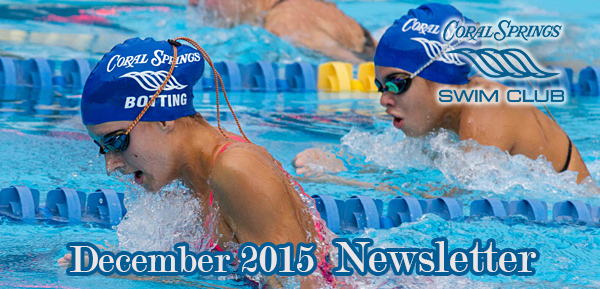 Message From the Board | National | Senior 1 | Senior 2 | White and Blue | Silver | Mullins | Nutrition

Message from the Board
CSSC Families,
A big thank you to all the volunteers that came out to our last home meet of the year!
This is the last month for registration for your swimmer's 2016 USA Swimming and CSSC Registration! Please remember that all registrations must be received by December 31st, 2015. You should have received a 2016 Registration package which includes the following forms: the 2016 US Swimming Registration, Parents Code of Ethics, Swimmers' Code of Conduct, Photo/Audio/Video Release Form, Swimmers' Harassment/Bullying and Hazing Policy. All the forms must be completely filled out and signed by the respective individuals.
All registrations must be received by December 31, 2015. No exceptions!!! If you wait until January, your swimmer will not be able to swim until the applications have been processed due to liability and insurance reasons. All checks must me made out to CSSC. For more information about the registration process, please call us at 954-340-5032.
CSSC will be participating again next year in the 2016 Race for Women's Wellness 5K and Half Marathon, which will take place on Saturday, March 26th, 2016. You can register now to get the discounted price. Click here for the Registration Form. You can turn them in at the Aquatic or Mullins office. This is a very fun event and we have won 4 years in a row for the largest team. Come out and support a wonderful cause!
Finally, this is your last chance to order a CSSC blanket. We only have 3 left in stock! They are $25 each and they can only be ordered by emailing Danica. Don't miss this! Last chance and awesome Holiday gift!
We hope you and your family have a wonderful Holiday Season!
Thank you for your support,
CSSC Board of Directors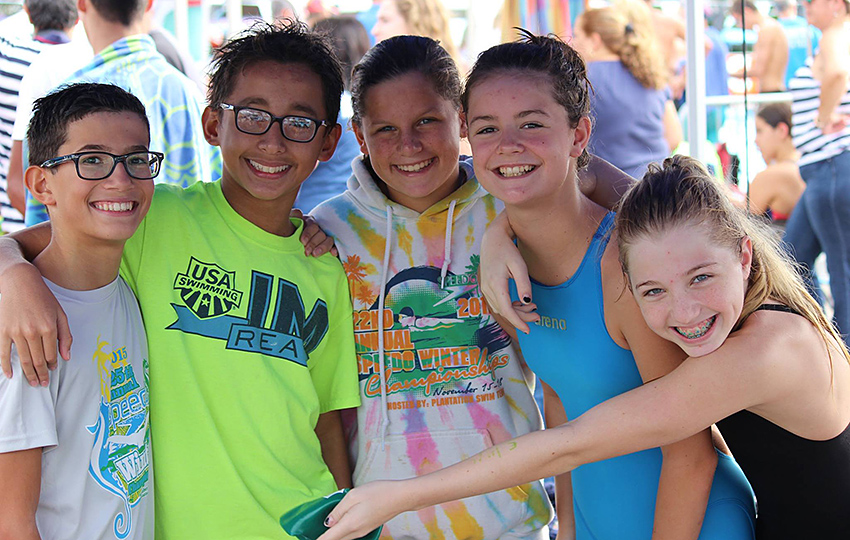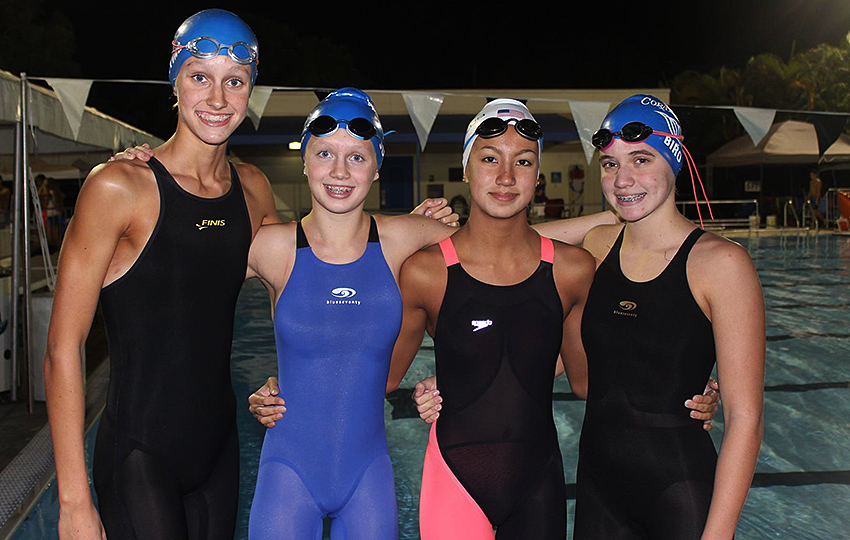 National Team
CSSC Head Coach Bruno Darzi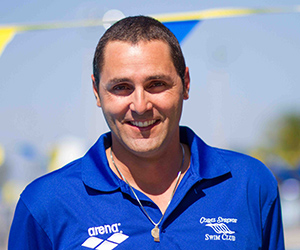 At the 2015 Winter Championships held in Plantation, our swimmers had incredible performances.
Gabby Beltrano performed well in all 3 backstroke races. She won the 50, and took the silver in the 100 and 200.
Delaney Biro qualified for finals in all of her 6 events. She placed 8th in the 50 freestyle, and finished 4th in the 100 and 200 butterfly, finished 6th in the 200 freestyle, and 10th in the 100 freestyle. She also won the gold in the 50 butterfly.
Rachel Botting swam 4 new personal best times. She took the bronze medal in the 50 breaststroke.
Nico Ferrara made finals in 5 different events. He placed 2nd in the 50 and 100 freestyle, finished 10th in the 200 freestyle, 8th in the 100 butterfly and took home the gold in the 50 butterfly.
Acacia Jones had great performances in the 200 breaststroke and 200 IM, making finals in both events. She finished 10th in the 200 breaststroke and 9th in the 200 IM. Acacia also swam best times in the 3 other additional events.
Connor Marks had an outstanding meet. She swam 6 events and 6 new personal best times. He shaved off over 6 seconds in the 200 freestyle and 200 backstroke.
Andres McKeon had a breakthrough performance over the weekend. He placed 5th in the 500 freestyle, earned the gold medal in the 200 freestyle after dropping over 10 seconds, and placed 2nd in the 1650 freestyle, improving his time by over 42 seconds.
Jose Pascual had an incredible 200 breaststroke race, improving him time by .89 and narrowly missing his Winter Junior cut. Pascual also finishes 7th in the 200 IM and 9th and in the 50 breaststroke.
Ginacarlo Payamps dropped over 2 seconds in the 200 backstroke, finishing 6th overall. He finished 9th in the 100 backstroke, and 6th in the 50 backstroke. He also bettered his 100 butterfly time by over 1 second.
Gianluca Savino swam 5 new personal best times. He made finals in the 200 breaststroke, finishing 7th overall.
Megan Schimansky bettered her times in the 100 IM and 100 butterfly. She snatched the silver in the 100 and 200 backstroke, while earning the bronze in the 50 backstroke.
Sebastian Sierra swam 3 new best times, all of them coming from freestyle races. He improved in the 100, 200 and 500. Sierra finished 10th the 1650 freestroke.
Henrique Yamamoto had a strong performance in the 400 IM finishing 9th overall.
Arlene Semeco competed at the 2015 Winter Nationals in Seattle. She qualified to swim the C final in the 50 freestyle, where she finished 4th in that heat narrowly missing the cut for the 2016 Olympic Games in Rio de Janeiro, Brazil. She now turns her focus to the 2016 Arena Grand Prix Series, with the first competition being held next month at the University of Texas in Austin, Texas.
The National Team swimmers took a well deserved break from the pool to recharge their batteries and spend time with their families. We got back in the water at the beginning of December, and began to prepare for all the championship meets in the spring. We are currently working on building their endurance by running every day before practice, while having some fun at the end of the workouts, playing games, water polo and relays. We will be in top shape, and training will be in full swing by the end of the month.
See you at the pool.
- Bruno Darzi

Senior 1
November was a very busy month for the senior 1 group. After swimming several high school meets, our swimmers were able to continue to train hard and perform well at the Winter Championships, held in Plantation. We saw great improvement from all swimmers dating back to districts, regions and some of our swimmers qualified to the FHSAA States championships. At the Winter Championships, our swimmers had combined 52 new personal best times.
Among the senior 1 group finalists, Daria Chiarella finished 9th in the 200 freestyle. She swam 5 personal best times. Nicholas Dworet finished 5th in the 500 freestyle, 8th in the 200 IM and 200 freestyle. Dworet also placed 9th in the 100 freestyle. Dominique Fajardo finished 5th in the 50 freestyle, and earned the bronze medal in the 100 IM. Kalvin Hernandez won the 100 butterfly, placed 3rd in the 50 freestyle, finished 6th in the 200 freestyle, snatched the silver medal in the 50 butterfly,and placed 6th in the 100 freestyle. All senior 1 swimmers swam at least 1 new personal best times. Brooke Cordoba, Julie Mason, Olivia Reposa and Lydia Szakacs swam new best times in all of their events.
We are now getting ready for the new season. We look forward to more improvement in the meets to come.
-Coach Junior

Senior 2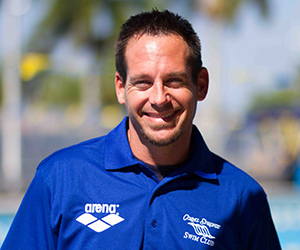 The Coral Springs Swim Club Senior 2A program had an awesome month in the month of November. The only swim meet our swimmers competed in was the winter championships in Plantation. All competing swimmers had personal best times. Standout swims were had by David Garbutt, David Blanco, Patrick Franzino, and Justin Irwin. As for our female swimmers, Carly Brewington was our only competitor with a great swim in the 50 fly. We look forward to continuing the tough training in the month of November in preparation for our CSSC swim meet in Coral Springs in the beginning of December. The Senior 2A and Senior 2B programs have now combined to form the Senior 2 program as move ups and coaching adjustments need to be made for the spring, our practice training time will be 4:30 PM to 6:30 PM until school gets out in June. During Christmas break there will be a lot of adjustments made to our schedule depending on location and time we have available to swim at the Coral Springs Aquatic Complex or Mullins Park pool. Keep informed by checking your emails regularly for these updated schedules and times. See you on the deck!!
-Coach Dave
-Coach Brian

White and Blue
After a lot of hard work the kids were ready to swim at Winter Champs! The kids performed were well, as the holiday season quickly approaches we are preparing for our home meet Saturday Dec 5th and Sunday Dec 6th. A lot of best times were swam at Winter Champs. See below some of the results!
White:
Tyler Armbruster had 2 awesome swims in the 200 and 100 free! Riley Botting dropped in all her races and broke the 10 and under club record for the 100 breast coming in first for that race! Elisabeth Olson swam very well in her 100 fly and 50 back. Emily Robertson shaved off some time in the 100 and 50 free. Payton Ward had a great meet and dropped in the 100 free, 100 IM, and 100 breast! Sebastian Savino swam very well.
Blue:
Briana Dattile had plenty of best times in the 50 free, 200 breast, and 50 breast! Luc Ferrara swam very well and dropped 11 seconds in his 400 IM, he also swam best times in the 100 fly, 100 IM, 200 fly, and 50 breast. Jason Bonasera and Ryan Brander also swam great swims! Faith Fowler dropped 4 seconds in her 200 back and 3 seconds in her 100 back! Giulianna Garcia swam a best time in the 400 IM improving her time by 2 seconds, and dropped time in the 100 fly and 200 IM. Brian Gonzalez swam best times in many of his races! He shaved off 5 seconds in the 200 IM, 3 seconds in the 100 IM, and improved his times in the 100 fly, 200 free, 50 fly, and 100 free. Anna Kasperski swam best times in the 200 free and 50 fly. Darion Louis- Jeune improved his time in the 50 breast by 1 second. Olivia Mason broke a minute in her 100 free and swam best times in the 200 breast, 100 breast, 50 free, and 50 breast. Sarah Schimansky dropped 15 seconds in her 500 free and swam very well her 200 free. Wilson Ward dropped in the 100 breast.
See you at the pool!
-Coach Bar

Silver
With the holiday season quickly approaching Silver group is excited to participate in our first home meet
Saturday Dec 5th and Sunday Dec 6th. Silver is very excited to swim at our home meet and I can't wait to
see how all their hard work has paid off!
See you at the pool!
-Coach Bar

Mullins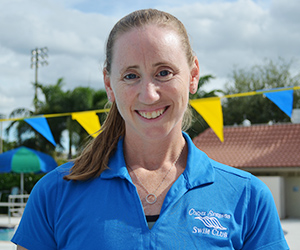 Happy Holiday Season! As we head into the month of December-just a few reminders for everyone to mark on their calendars.
First and foremost, we will be having our annual holiday celebration for the swimmers on
Thursday December 10th 2015
from
4:30pm-7pm
(pizza will be served around
5:30pm
) We will be providing pizza, drinks and dessert for the kids and an open swim to enjoy! This will not cost anything and it's a great way for swimmers to socialize together!
Also on Thursday, December 10th from
4:30pm-5:30pm
we will be having a general parent meeting for all Mullins groups parents. This meeting will help to explain CSSC swim club procedures and policies, as well as answer any questions you may have as a cssc swim team parent.
Our holiday break will start on
Wednesday December 23rd
, with no practice on this day and we will resume practices on
Monday January 4th 2016
. Enjoy this time with your families!!!
Looking ahead to January - please mark your calendars for our next scheduled meets in January. We will have the Scotty invite meet @ St Andrews 23rd- 24th, and the sunrise sizzler(8&under swimmers)On the 30th. Please email me if you are unsure if your child should be registering with me for these meets. Thanks!
Everyone have a safe and happy holiday season!
- Coach Jessica

Nutrition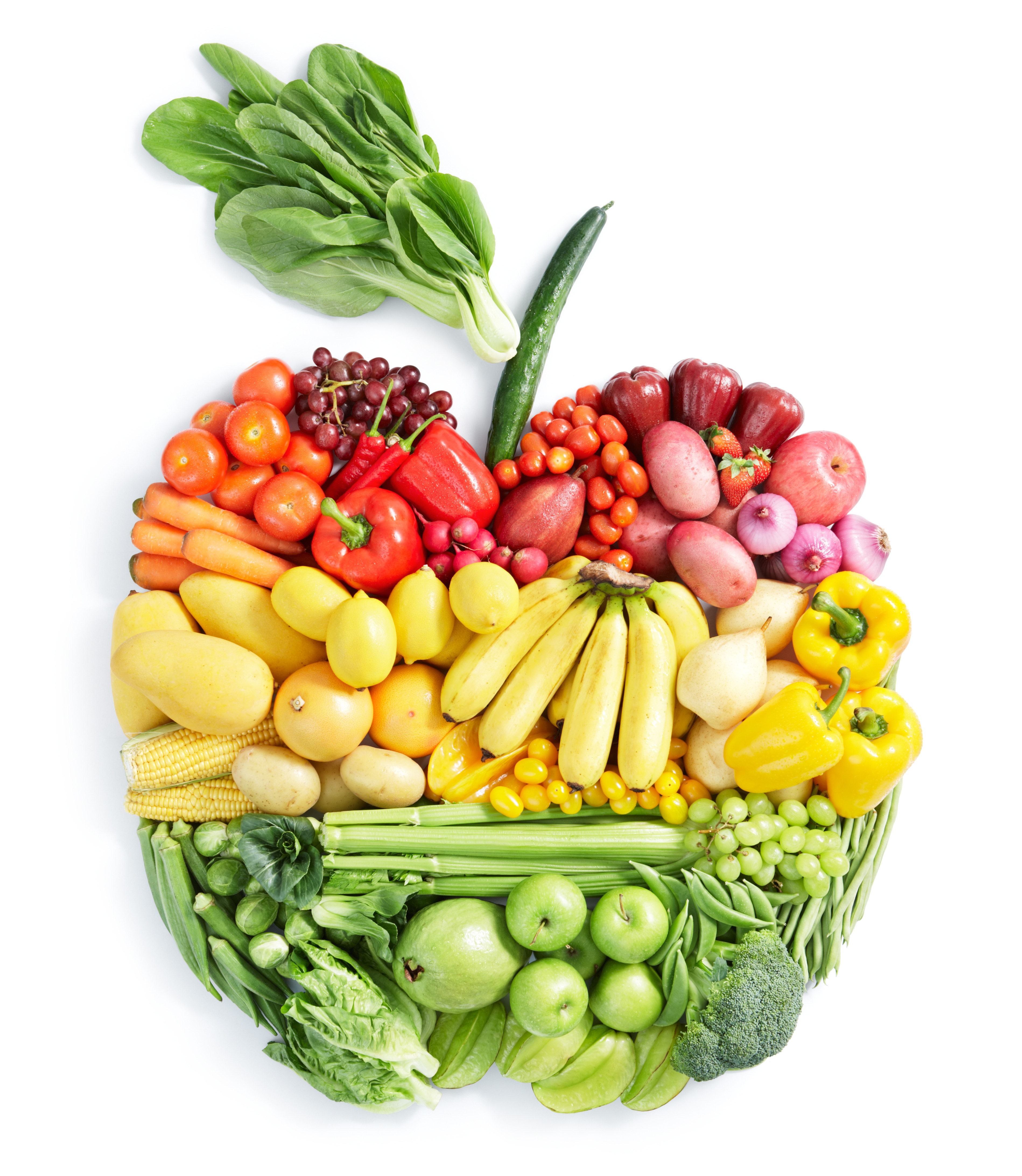 When a Meal is a Meal
By Jill Castle, MS, RDN

When I wrote Growing Swimmers May Need a 4th Meal, I noticed a lot of comments on USA Swimming's Facebook page indicating that 4 meals wasn't nearly enough food for a swimmer.
Take a peek at some of the comments:
More like six meals... I used to get out of morning practice and eat a whole Costco box of Honey Nut Cheerios. Then had to stop doing that and ate three eggs and toast before school.
4th meal before noon ;-)
5, 6 or 7 meals depending on the day!
A FOURTH?! Try fifth, sixth... in fact, my swimmer eats all day long.
4 meals? That's a joke, right?
The comments spurred this article, something I hope clarifies what defines a meal, and how to go about planning ones that satisfy the young swimmer's appetite and the associated nutrient needs for growth and sport.
LET'S DEFINE A MEAL
Young athletes should strive to eat a meal that contains at least 4 food groups. This ensures a wide variety of nutrients are provided, particularly protein and carbs, which helps keep the young athlete fueled for exercise and recovery, while covering his growth needs.
The food groups are as follows:
Lean protein: beef, chicken or other poultry, pork, eggs, beans, fish, tofu, nuts and nut butters
Dairy or non-dairy substitute: milk, yogurt, cheese, cottage cheese, or soymilk, for instance
Vegetable: starchy (potato, corn, peas) or non-starchy (broccoli, green beans, lettuce); these can be in the form of fresh, frozen, canned, or juice
Fruit: any type; fresh, frozen, canned, or 100% juice
Grains: pasta, rice, quinoa, bread, muffins, bagels, crackers, pretzels, popcorn
Healthy Fats: olive oil, vegetable-based oils, avocado; nuts, seeds, and nut butters (these are also considered a source of protein)
Examples of a meal:
Chicken breast, baked potato with butter, broccoli, strawberries, glass of milk
Spaghetti, meatballs and sauce, tossed salad, peaches, and milk
Black beans, rice, lettuce, tomatoes, shredded cheese, and avocado
Ideally, meals are anchored by a source of protein (lean meat, dairy/non-dairy substitute, or high protein grains), with complex carbohydrates (grains, fruit, vegetable, dairy) served alongside.
REALITY CHECK
Young swimmers have considerable energy needs—they are exercising and growing, after all. But it's often the type or combinations of foods a young swimmer eats that stands in the way of being satisfied and energized. Hence, frequent eating may occur.
Thing about this: If a swimmer starts the day with a donut, when does he get hungry again? Does that donut keep him hunger-free until lunch?
Or, if the young swimmer has a healthy salad at lunch, will she feel energized throughout practice?
Unfortunately, meals like toast for breakfast, salad for lunch, or plain pasta for dinner, usually don't offer lasting fuel for the swimmer, nor do they cover hunger.
And, if a meal is sub-par, then hunger may set in earlier than usual, requiring more eating to feel satisfied and energized.
Athletes can cover hunger and energy needs better by including most of the food groups at mealtime, making sure to include a good source of protein.
A BOWL OF PASTA IS NOT A MEAL
Many kids think a bowl of pasta is a meal, but it isn't sufficient to cover hunger, or perhaps even energy and nutrient needs. Pasta is a grain (a carbohydrate), and can be utilized by the body quickly, especially if the athlete is exercising. Throw some tomato sauce, a chicken breast, a variety of veggies, or a few meatballs on top-- then pasta better delivers the nutrition an athlete needs.
TRY AN EXPERIMENT
Every young athlete is different in his or her growth, swimming level, exercise demands, appetite, and more, and because of this, what satisfies one athlete's appetite and nutritional needs may be different from the next athlete.
Try an appetite assessment: Start the day with a full breakfast, including 2 hard-boiled or scrambled eggs, toast, fruit, and milk. Take note of how long it takes to get hungry. Compare that breakfast to a day started with cereal and milk. How do these different breakfasts stack up against each other? How does a breakfast with protein and a variety of food groups compare to a granola bar or a bowl of cereal?
Swimmers can do the same experiment with lunch and dinner, and even snacks. The point is to figure out which meal combinations keep the swimmer's appetite satisfied for the longest and energizes him for exercise.
What goes into meals can be the perfect antidote to constant eating, unrelenting hunger, and low energy in the pool.
Are your meals doing the job they should be doing—keeping your appetite satisfied for three to four hours, and covering the calories and nutrients the young swimmer needs to grow and perform?
Jill Castle, MS, RDN is a registered dietitian, childhood nutritionist, and youth sports nutrition expert. She is the author of Eat Like a Champion: Performance Nutrition for Your Young Athlete. Learn more about Jill atwww.JillCastle.com.