The Importance of Time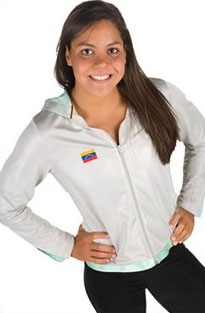 Many of us do not plan eating as part of the most important times of the day. We take it for granted: we just eat when we are hungry. One of the most important topics taught in sports nutrition is "Nutrient Timing". It is not only important to know what we eat but also when we eat. Nutrient timing helps in achieving our goals by supporting tissue repair, replenish glycogen stores and promote muscle growth. All of which we know are important factors in order to achieve our goals.
It is important to have regular meals and snacks throughout the day. However, for exercise there are 3 main phases that we need to pay special attention:
"Energy Phase": just before and during workout
"Anabolic Phase": post 45 min of workout
"Growth Phase": rest of the day
The Energy Phase: Since glycogen is the main fuel for the muscles during exercise, low stores of glycogen results in muscle fatigue and inhibit the body to sustain high intensity exercises. It is important to have plenty of replenish to support the muscles during workouts, spare glycogen loss and minimize muscle damage. To accomplish this a high-glycemic carbohydrate and protein should be consumed prior to exercise such a 4:1 ratio of carbohydrate to protein. Example: whole-wheat toast with a 1 tablespoon of peanut butter and 1 banana or 1 cup of Greek yogurt and fruits.
The Anabolic Phase: This phase represents the first 45 min post exercise. Here, the cells are especially sensitive to nutrient absorption and therefore consuming nutrients after this phase will just not have the same effect to promote muscle gain and repair. In this phase, your drink should provide protein and carbohydrate. For this a good protein bar, or protein shake that provides protein and carbohydrates are best.
The Growth Phase: Is the phase 18-20 hours post-exercise where all the muscle repair and growth occur. This phase should be promoted with a meal within 1-3 hours after exercise composed of good quality and complete protein, carbohydrates and vegetables. To take advantage of this phase to the fullest, it is important to consume a balanced diet including regular servings of fruits and vegetables to supplement your intake of vitamins and minerals.
In general, even though it is important to give a 100% in practice, it is also important to take care of the little details such as diet and rest. Listen to your body and give it your best. Remember, we only have one body, take care of it!