Hello Mullins Parents & Swimmers!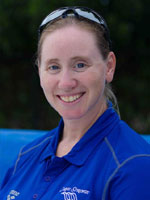 Happy New Year! We are so excited to start of a fresh new year with all of you swimmers and parents! We look forward to another year of best times, and great performances and progress from all of our Mullins Park swimmers!
Please keep in mind that we have a meet coming up on January 25th & 26th, the meet information has already been sent out to you via email, and please be sure to register online for this meet using active.com. The deadline to register is Wednesday, January 15th!
We will be sending out the 2014 meet schedule very soon, so that you will be able to mark the dates on your calendars. Please look out for more information in your email!
Best of Luck to Everyone in the New Year!