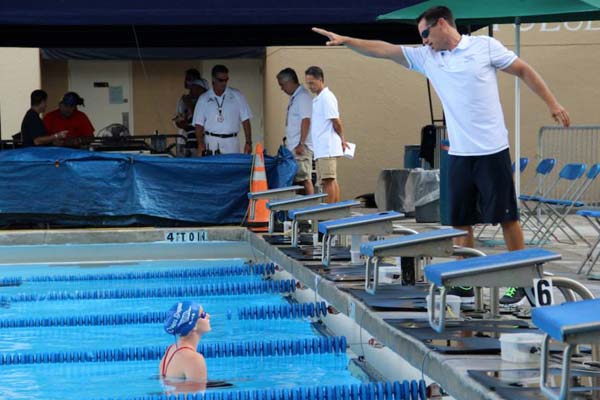 High School swimming season is in full swing in Coral Springs, and the Senior 2A swimmers have been swimming extremely well at this early point in the season. My hope is that the team understands that while these meets are good for experience, the real challenge lies ahead in qualifying for districts, regional's, and the state championship.
The key to this success begins with CONSISTENT training. You have to train properly while you are in the water, and you have to be present to receive this valuable training. I am excited to get started with our Wednesday dry-land routine that will combine stretching, power, strength training, and yes even some yoga. Dry-land training also offers a unique opportunity to work on coordination and flexibility as will. We will perform some one-leg jump rope sets combined with spider crawls and other activities that test how you body and mind speak to each other. Just like anything in life the only way to get better at it, is to practice!
I am very proud of our current training level, and am excited to see if swimmers will start to attend practice more consistently as the school year schedules calm down. Everyone wants to swim faster, but there is only ONE way to accomplish that. SHOW UP TO PRACTICE AND WORK HARD EVERYDAY!! See you on the deck!
-Coach Dave