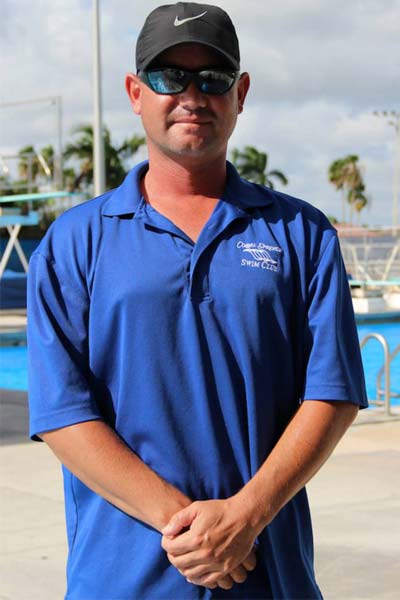 September has been a month of progression and hard work for Senior 1. Our training has steadily increased in volume and intensity. We are looking good and I think we are right on target to swim fast at the end of the season!
High school season is upon us now, which can be challenging for both coaches and swimmers. It can be frustrating for a coach to give up his swimmers once or twice a week for high school duel meets. It's hard for club swimmers to accept the fact that their training regiments are interrupted. Oh well, it is what it is, we'll make it work as we have in the past.
Our middle school kids have been getting stronger both in and out of the water. It's a big adjustment coming to Senior 1 from blue or senior 2. At the beginning they had a hard time even executing the exercises we do in dry land. Now they can do them properly and are getting stronger ever week. They are learning what it takes to be well trained senior swimmers.
Senior 1 had one club competition this month. We hosted The 2013 Coral Springs Invitation on September 7th and 8th. I would say we did pretty well at this meet. Senior 1 had 23 swimmers that managed to swim a total of 80 best times!! Good results but I saw a lot of things that need work. Meets like this, so early in the season, can be very beneficial in the end.
Notable performances: Guy Bogoslavsky dropped 8 seconds in the 200 breast and 7 in the 100 im- Josh Cutter dropped 23 in the 500 free- Nick Dworet dropped 15 in the 200 im, 18 in the 500 free and 11 in the 200 free- Maya Ginzburg dropped 25 in the 200 free- Dani Gomez dropped 27 in the 500 free and 18 in the 400 im- Kelly Kealty dropped 12 in the 500 free- Alexio Musleh dropped 8 in the 200 breast, 19 in the 500 free and 9 in the 400 im- Kristen Sauer dropped 12 in the 500 free- Luisa Sazuki dropped 5 in the 200 free- Andrew Szatkowski dropped 6 in the 200 free- Brendan Teeters dropped 9 in the 200 im- Justin Torres dropped 6 in the 200 im- Sebastian Vargas dropped 37 in the 100 breast- Rebecca Wilkerson dropped 59 in the 500 free and 6 in the 100 fly. It's been another great month for Senior1!!