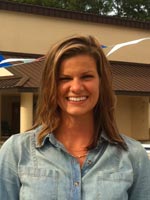 October has been a full month! We started the month off with all of our swimmers racing a 500 yard freestyle in practice for time. Of the 29 swimmers who completed the race, 24 swimmers raced to best times! The next day we travelled to Sunrise for a Developmental meet. While we were not where we needed to be technically as a group, there were some fantastic swims! Brian Gonzalez won the 9-10 100 Backstroke with a 15.94 second best time! Molly Mason swam the 200 Freestyle for a 12.67 second best time and won the girls 100 IM with a 2 second best time! Samuel McCormick swam all best times including a 32.97 second best time in the 200 Freestyle and a 42.67 second best time in the 200 IM! Other outstanding swims from the white group include include Fabio Savino, Rebecca Poznanski and Meredith McDade. Great job team! Representing the Blue group, Rachel Botting had an outstanding meet. Among other best times, Rachel swam fast for huge drops in time in the 200 Freestyle (21.11 seconds), 100 Backstroke (10.85 seconds) and 200 Breaststroke (10.91 seconds). Bailey Feuerman swam four best times including a 9 second best time in the 50 Backstroke. Justin Irwin and Andrew McDade both swam 100% best times! Gian Luca Savino, Lydia Szakacs, Julie Mason, Olivia Mason and Andres McKeon also had standout meets in which they swam best times in every race but one!
For the next two weeks we continued to train hard and worked diligently on the technical aspect of our strokes and went right into the Mike Horgan Invitational in Lake Lytal. So many of the kids really transferred the technical work we had completed in practice into their races! Standout swims at this meet include Sarah Schimansky's 1650. Sarah was the only 10 year old to swim the mile in this meet! And on top of that, Sarah swam her best time of 20:10.17, almost two minutes faster than her previous best time! Gian Luca posted great best times in the 100 freestyle, 100 breaststroke, 200 IM. Giulianna Garcia had a phenomenal meet as she used some technical changes we made in practice to her advantage and swam best times in the 100 IM, 50 Butterfly, 50 Backstroke and a 5 second best time in the 100 Freestyle! Faith Fowler swam best times in the 200 IM and the 50 Backstroke. Fabio Savino had a great meet in which he posted best times in the 50 Butterfly, 50 Breaststroke, 100 Freestyle, 100 Breaststroke and 50 Backstroke! Again, great meet team!
This month we also attended a huge number of parent meetings. It was so great to meet and get to know so many of the parents of my awesome Blue and White Group Swimmers! Thank you to those who were able to meet with me and help me get to know your kids even better! It was a pleasure to spend time meeting with each of you!
Our diligence award this month goes to two boys: Samuel McCormick (white) and Justin Irwin (blue). Sam McCormick has been working very hard in practice to give 110% effort in every set that we complete. He is attentive to every detail spoken and has quietly and unknowingly established himself as a leader in White Group by staying on task and doing what is required of him from the moment practice begins to the moment practice ends. Sam has seen the reward of his diligence in his races with huge time drops in both meets this month! Justin Irwin has shown a drive to compete and to do every detail of the race better than anyone else in the pool. Justin is an athlete that will do whatever is asked of him, no matter what it is. If it will make him better he will do it. Justin has reaped the reward of his constant and unwavering diligence in all of his racing this month. Every race was a best time! Also, Justin swam the 500 Freestyle in competition five times this month and each time, it was several seconds faster than the last time he swam it! Boys, I am so proud of your diligence this month and am extremely excited to see you reap the rewards of that! Keep up the good work!
In November, we are looking to spend a little less time focusing on dryland training and endurance and will be spending a little more time prepping to race. As we near Winter Champs, we want to fine tune our starts turns and finishes and polish up each race as much as possible!