The Mullins Park program at the Coral Springs Swim Club serves children ages 6 to 12 in three different groups: the Red, the Green and the Gold. Led by coaches Jessica Nugent Long and Bar Bogoslavsky, young swimmers at Mullins Park get introduced to the swim team experience, begin technique drills and interval training, and participate in their first USA Swimming sanctioned meets. Every month, the coaching team highlights the performance and commitment to improvement of a swimmer from each group. "We want to recognize their hard work, discipline and dedication to the sport," said Nugent Long.
Here are the Swimmers of the Month for November 2017
This month we have 2 Swimmers of the Month for the Red Group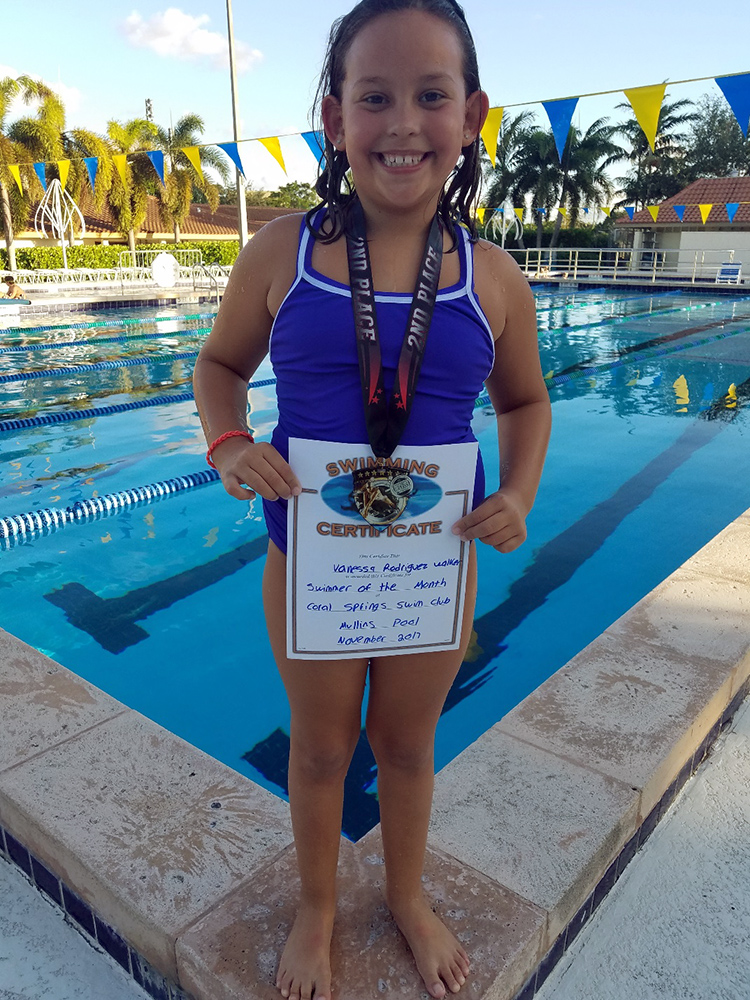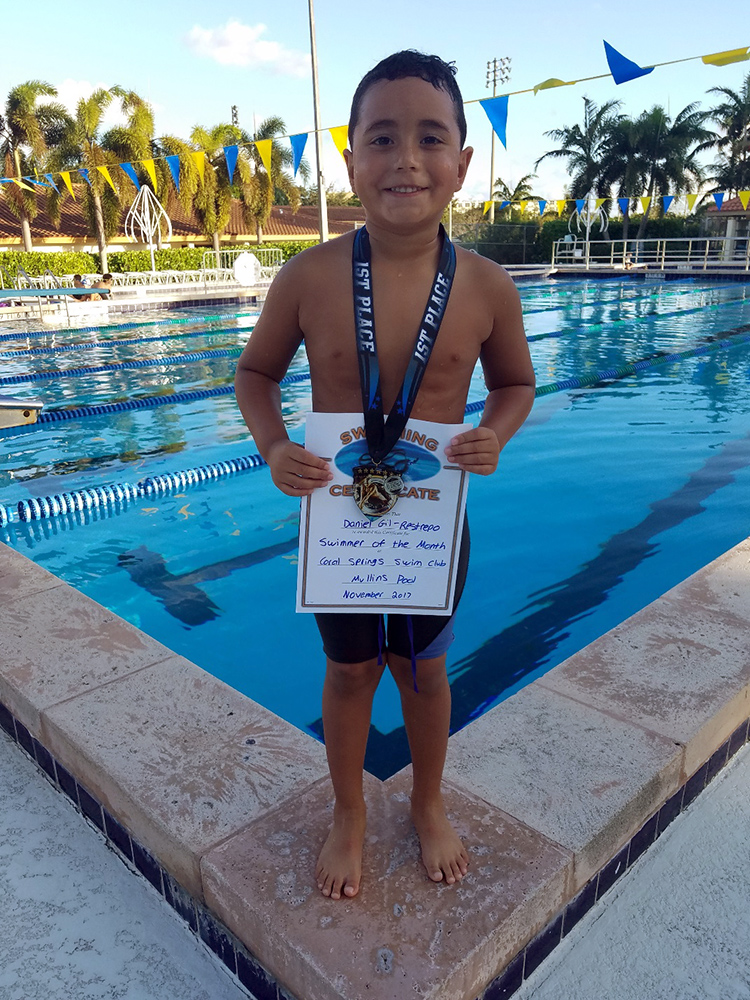 Vanessa Rodriguez-Walker "What sweet girl and she is trying so hard to improve her skills and it is really paying off! She is enjoying herself and getting better all at the same time! Keep up the good work Vanessa!"
Daniel Gil Restrepo
"What a talented young boy! He such a great heart for his sport. He knows what he wants and he works hard and goes after it!! So proud
of
him!"
We have 2 Swimmers of the Month for the Green Group: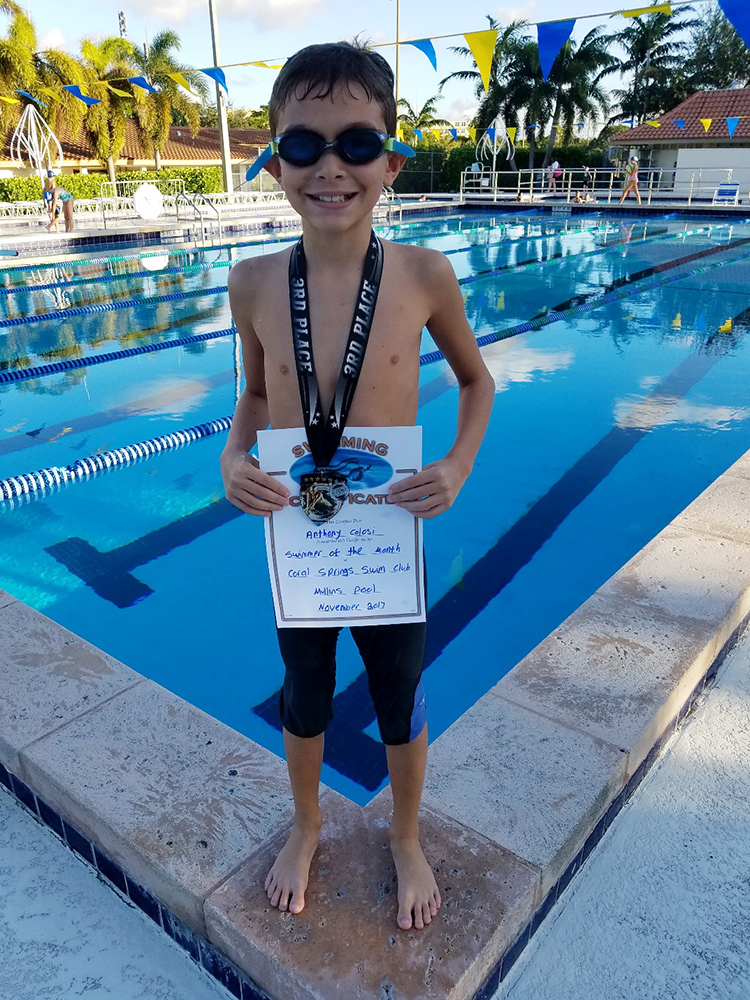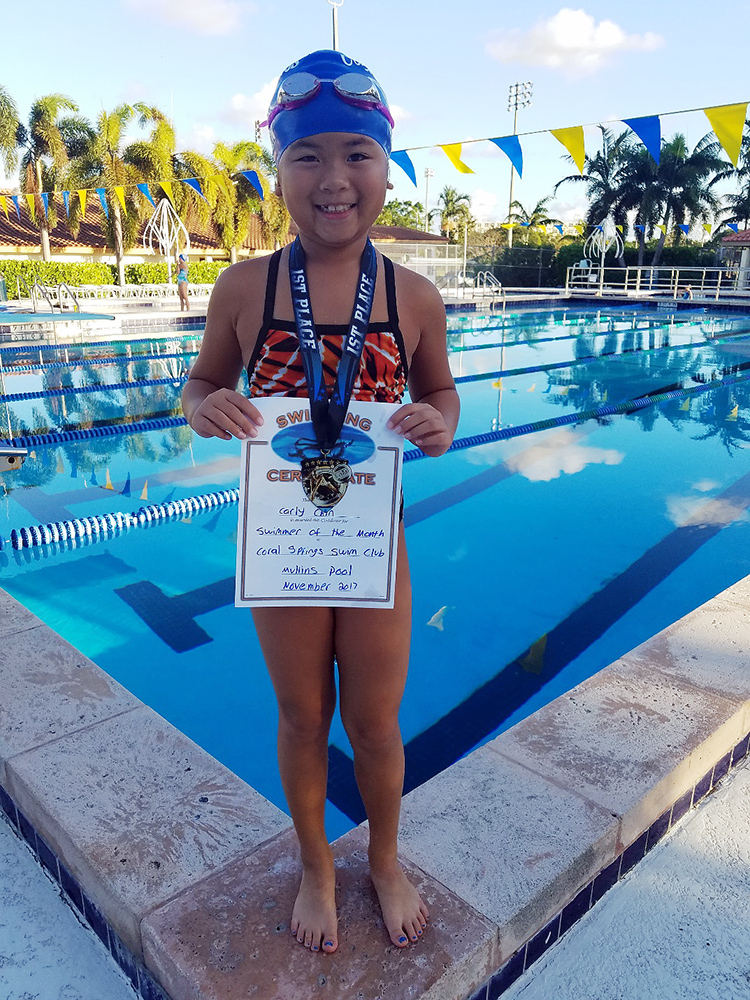 Anthony Colosi is a"Very sweet kid and always trying to make sure his swimming is done he eighth way. He really tries hard and always tried to fix anything we ask of him. Congrats Anthony!"
Carly Chin "This little girl is a superstar! She is an incredible swimmer and such a hard worker! She is a coaches dream to coach!"
And last but not least, we have 4 Swimmers of the Month for the Gold Group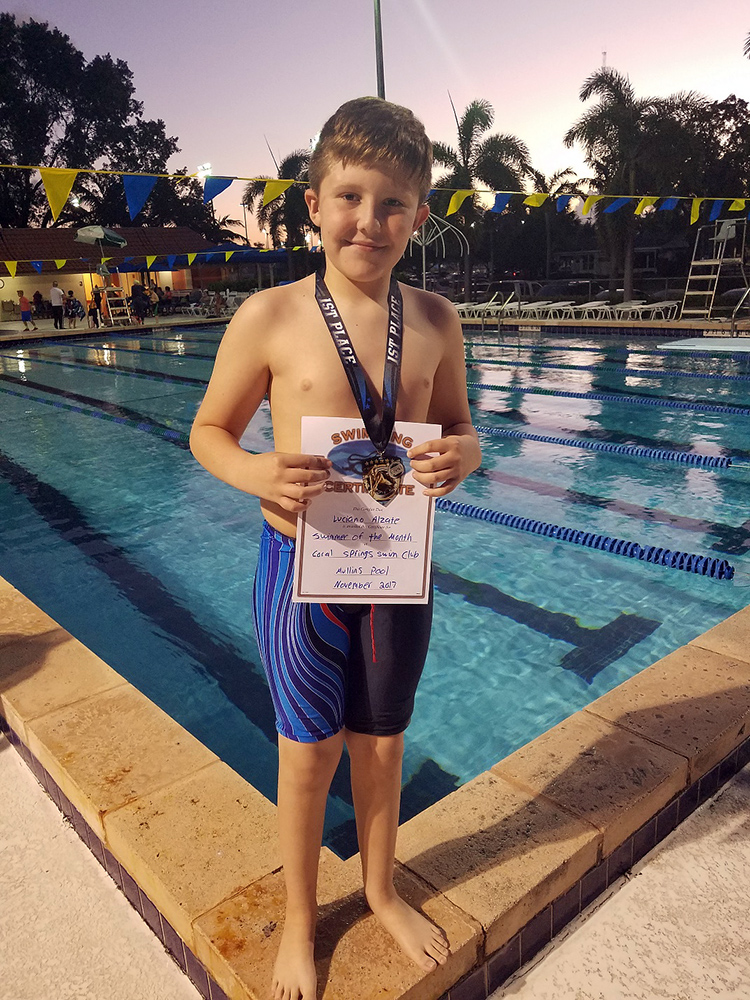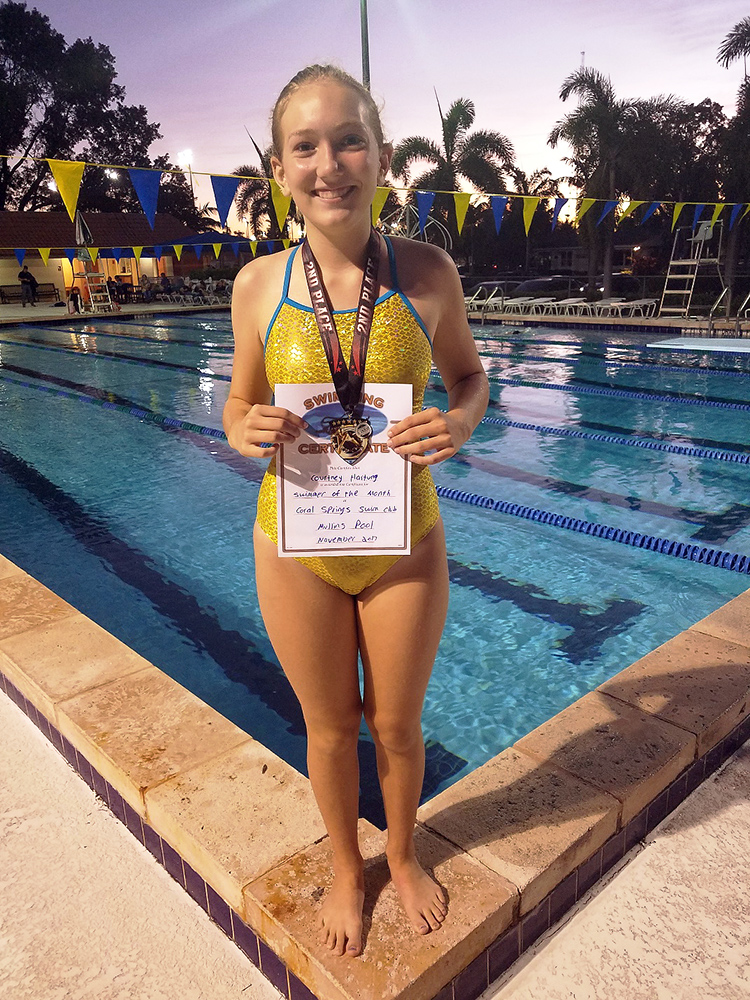 Luciano Alzate is a "Very nice young man and mature beyond his years. He is really trying hard everyday to improve and he takes our feedback very well"
Courtney Hartung "What a great young lady and such a hard worker! She swims whatever we ask even if it is uncomfortable and she tries her hardest! She is improving so much the more she pushes herself"
The Swimmer of the Month program is an initiative of the Coral Springs Swim Club to "recognize special traits of commitment and positive work attitude in their young athletes."
For more information about the Coral Springs Swim Club Age Group Program, click here.
For information about the Learn-to-Swim program provided by Swim America Coral Springs, click here.