Supporting Swimmers to Find the Fuel When the Tank is Empty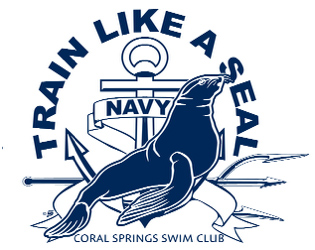 Platinum Sponsors
Gold Sponsor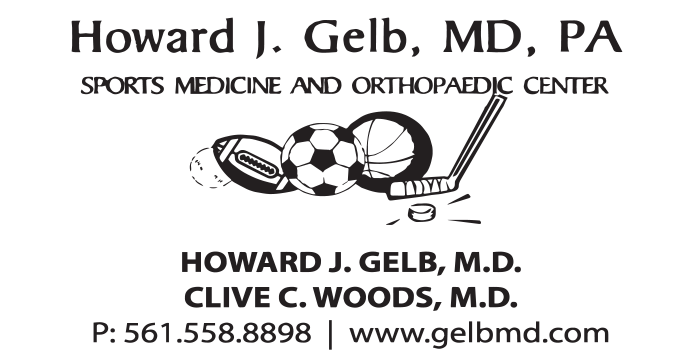 Registration Form: HERE
Sponsorship Opportunities: HERE

Every two years, the Coral Springs Swim Club (CSSC), honors the memory of its beloved founder the late Michael Lohberg by organizing a special event for the community. Michael Lohberg's vision revolved about the idea that "young people will not only become good athletes through swimming, but that they would become good people." "CSSC aims to fulfill that vision by creating an environment in which its members are challenged to give their maximum effort in an ethical way in order to aspire to good results," said Head Coach Bruno Darzi.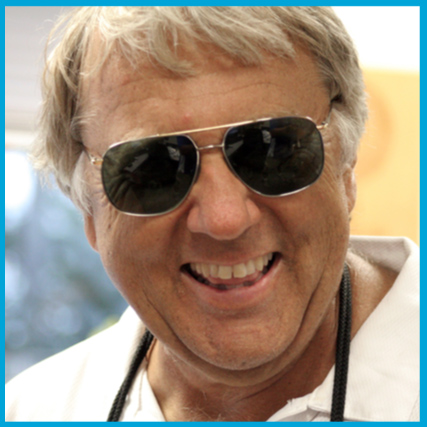 The Coral Springs Swim Club will offer a unique opportunity to its swimmers this coming spring, as an initiative of the Board of Directors to raise funds for the Michael Lohberg Scholarship Fund.
On April 11, CSSC will host Stew Smith, former Navy SEAL, U.S. Naval Academy graduate ('91) and current coach at the Naval Academy for the Special Ops team, who will be speaking to young athletes about mental toughness. "How to Find the Fuel when the Tank is Empty" is the motto of his work. "Athletes and people of all ages who depend on their fitness to perform, experience exhaustion and stress at some point," said Smith, "My goal is to help them develop mental and physical skills to overcome the adversity exhaustion and stress bring into their training and performance." After addressing the swimmers Smith will conduct a dryland and in-water workout in which all participants will experience for a day the kind of training a U.S. Navy SEAL undergoes in order to become successful in his or her field.
To open the day, swimmers will be able to race against each other for best times in USA Swimming sanctioned events by groups. The 9-and-unders will swim the 100-yard freestyle. Most 12-and-unders and Senior II-A and II-B swimmers will swim the 200-yard freestyle; and swimmers from the Senior I, National and Masters team will compete in the 500-yard freestyle.
At 9:00 a.m. the presentation on mental toughness conducted by Mr. Smith will start in the Woodroom. "It's a mind-over-body approach," shared Smith. "To train and perform effectively, people must push themselves to get out of their comfort zone. We'll explore strategies that will help them succeed when it's difficult," he added. Besides being a renowned speaker, Smith is also an author of several specialized training and fitness books.
To wrap up the morning, participants will measure each other's physical and mental toughness in the Train-Like-A-SEAL Challenge (TLAS Challenge). CSSC swimmers will have the opportunity to train alongside tri-athletes, master swimmers, firefighters, policemen and other young adults that are interested in entering a law-enforcement or military career. During the TLAS Challenge, Stew Smith will lead trainees in a session of dryland à la Navy Seal and he will teach the combat swimmer stroke. "This stroke's purpose is that of making a soldier efficient in the water in combat situations," said Smith. As part of the TLAS Challenge Mr. Smith will teach skills to survive in drowning situations, and to wrap it up he'll organize swimming relays in which the young swimmers will race against the older participants. "It's a very exciting event. It's pretty interesting to see in which areas the competitive swimmers win over the adults and vice versa," shared Smith, who has conducted a great number of similar workouts all over the country.
As founder and head of Heroes of Tomorrow, a non-profit organization that is committed to offering state-of-the-art physical training to those interested in entering a law enforcement, service or military career, Smith donates more than 500 hours a year to their training. "Many young people today are eager to serve. They want to enter into police or fire academies; they want to qualify into the navy, army or any other military branch. Oftentimes, they lack the physical training and endurance that is required to be accepted into any of these prestigious and demanding institutions," said Smith. This is where Heroes of Tomorrow comes into play. As stated in its website (www.heroesoftomorrow.org), this organization "has been responsible for training more than 3,500 people [per] year [at no cost] for the past ten years." Mr. Smith will donate his time and expertise to conduct the clinic and training at the TLAS Challenge to benefit the Michael Lohberg Scholarship Fund.
The Board of Directors of the Coral Springs Swim Club invites all its swimmers and local tri-athletes, master swimmers, aspiring firefighters and police officers, and anybody interested in having a fun and rigorous workout, to register HERE. Board President Danica Schimansky is glad that her organization is bringing this event to Coral Springs. "It's such a great opportunity for our swimmers to interact with such a high level military trainer," said Schimansky. "Our children will learn new tools for mental strength. It's going to be a lot of fun," she added.
Registration is available now. The registration cost is $100.00 per person. There is a registration discount of 50% for active military personnel, police, firefighters, veterans, and CSSC families. The proceeds from this event will be allocated to the Michael Lohberg Scholarship Fund (MLSF) and the American Red Cross Drowning Prevention Campaign. The MLSF was established by CSSC to support distinguished student swimmers for their accomplishments in and out of the water in honor of Lohberg's vision. In April 2013, CSSC raised more than $21,000 through a Swim-a-thon fundraiser, also to benefit the Michael Lohberg Scholarship Fund.
To complement the day's agenda, CSSC's Board of Directors will offer multiple fun activities, food and music for everyone.
For information regarding sponsorship opportunities visit www.csscswim.com or click HERE. Prizes will be awarded to CSSC groups and individuals who raise the most money. All participants will receive an event T-shirt and a certificate of completion. 
There will be no refunds and in the event of rain, activities will be moved indoors.
F YOU GO
When: April 11, 2015
Warm-up starts at 7:00 a.m.
TLAS Challenge starts at 10:00 a.m.
Where: Coral Springs Aquatic Complex 12441 Royal Palm Blvd. Coral Springs, FL 33065
Registration: $100
CSSC and servicemen discount: $50
To register please fill out the registration form below and mail it, or you can drop it off at the Aquatic Complex. You may pay your registration fee by check or online.
Registration Form:HERE
Sponsorship Opportunities: HERE
To submit your payment online, please select the Registration option below:
About Stew Smith

Stew Smith, former USN SEAL and U.S. Naval Academy graduate ('91), is currently a fitness coach for the U.S. Naval Academy for Special Ops team. Smith is also an author and sought-out speaker in the field of specialized military training. He is the author of The Complete Guide for Navy SEAL Fitness and many other titles. His newest book Tactical Fitness will be available at the Train-Like-A-SEAL Challenge to be held at the Coral Springs Aquatic Complex on April 11, 2015.

Mr. Smith has been featured in multiple media outlets as an expert in military fitness. He is certified by the National Strength and Conditioning Association as a Strength and Conditioning Specialist (CSCS). Smith is a government consultant and presenter in the area of troop physical development and he is also an active writing contributor to the site www.military.com. Mr. Smith is the founder of Heroes of Tomorrow, a non-profit organization that prepares young people for the entry-level fitness test required for specific jobs in law enforcement. For more information about Stew Smith visit www.StewSmith.com and www.heroesoftomorrow.org.