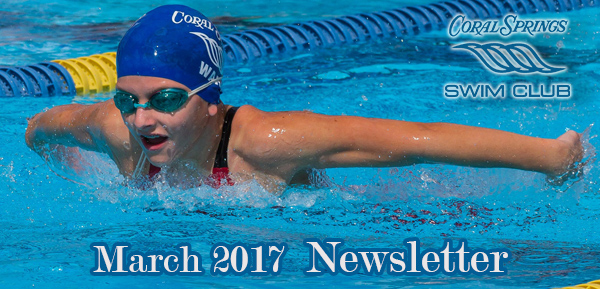 Message From the Board | National | Senior 2 | White and Blue | Silver | Mullins | Nutrition

Message from the Board
Dear CSSC Families,
Our next home meet is the 2017 FGC Junior Olympics. JO's will take place on March 17th-19th and we are proud to be hosting over 600 athletes! We invite you to volunteer and show support for all of our swimmers. Community Service Hours are available to Middle and High School Students. To sign up to volunteer please click here The CSSC Hospitalities ladies have set up a Perfect Potluck as well. Thank you so much for making a difference!
This month we are participating in the 2017 Women's Wellness Race on Saturday, March 25th. CSSC is given a discount on the registration fee and our registrations have to be manually entered by the race director. Please fill out the Registration Form by March 11th. The forms with payment can be dropped off at the Aquatic Complex office. This is a very fun event and we have won 5 years in a row for the largest team! Come out and support a wonderful cause! We are looking for volunteers to run the water station during race. Kids get volunteer hours. Call Danica for more details 954-592-2610
This year the Annual CSSC Picnic will take place on April 1st 11-2pm at Betty Stradling Park (it will NOT take place after the Women's Wellness Race). Please click here for all the details
Thank you for your continued support!
CSSC Board of Directors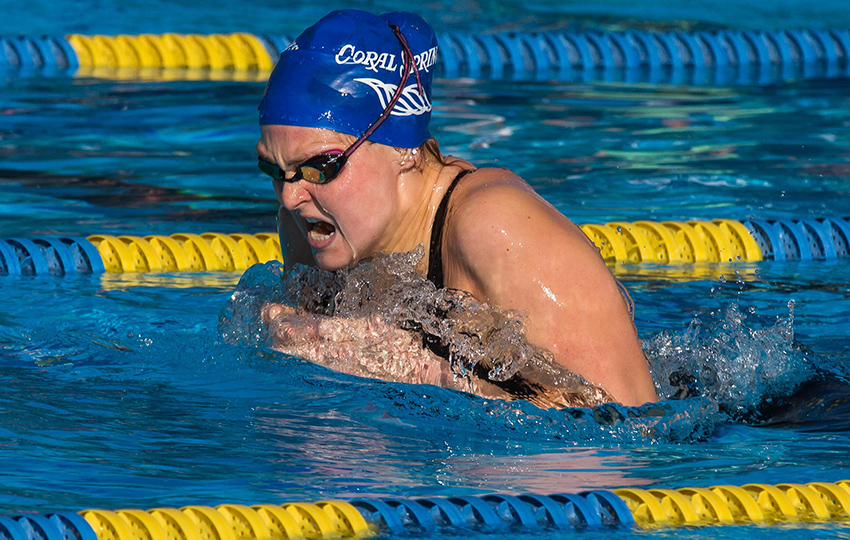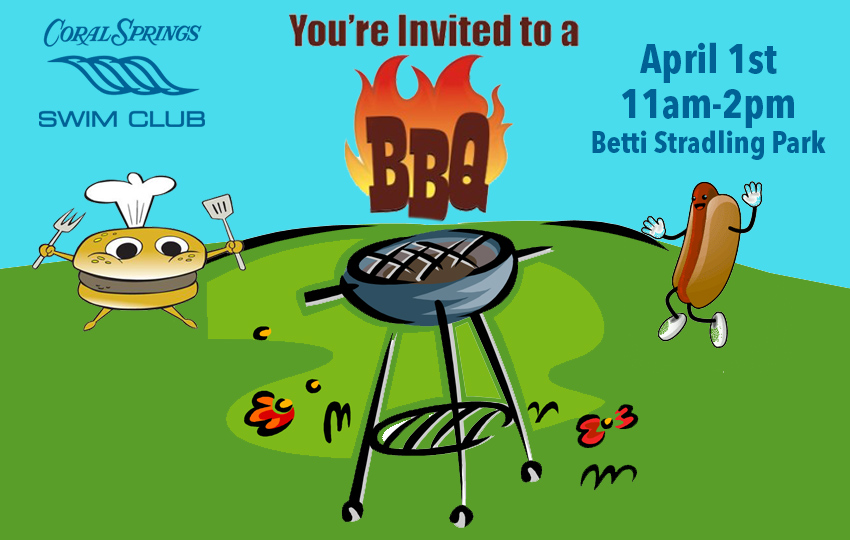 National Team
CSSC Head Coach Bruno Darzi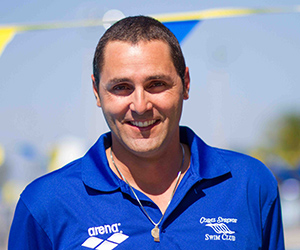 The March Madness started with some outstanding performances from the National team swimmers. Competing at their first championship meet of the season, four National team athletes dove into the Pompano Piranhas' pool in an attempt to qualify for the upcoming Junior Olympics or Senior Championships.
Guillermo Barrios swam 4 new personal best times, earning the silver medal in the 50-yard backstroke and taking the bronze in the 100-yard breaststroke. Barrios also placed 7th in the 200-yard freestyle.
Cody Chin also swam 3 new personal best times. He placed 6th in the 100-yard freestyle, took bronze in the 50-yard freestyle, and shaved off nearly 7 seconds in the 200-yard butterfly to bring home the gold medal.
Darion Louis-Jeune dropped times in all of his individual events. He placed 9th in the 200-yard freestyle, 10th in the 50-yard backstroke and 11th in the 100-yard freestyle.
Fabrizio Parraga bettered his times in 6 individual events. He placed 7th in the 100-yard backstroke, and dropped over 3 seconds in the 100-yard freestyle.
Next weekend, we have a small number of athletes participating at the upcoming Sectional Championships to be held in Plantation. At the very next weekend, the Coral Springs Aquatic Complex will be home of the 2017 FGC Junior Olympics Championships. We will be hosting over 600 athletes and 25 of our own 14 and under athletes will be representing our team.
To wrap up the last short course yard meet of the season, our senior athletes will compete at the Senior Championships to be held at the Pembroke Pines pool for the 2017 FGC Senior Championships.
Our swimmers will then take a short break before returning to the pool for the beginning of the long course season.
In mid-April, Micaela Sierra will be representing the Coral Springs Swim Club and her home country of Uruguay at the 2017 Age Group South American Championships.
We look forward to all the upcoming races and championships ahead.
On a separate note, our newly renovated 50-meter pool should be open for the team practice early next week. We are just waiting on additional paper work to be filed so we can start enjoying the nicest and fastest pool in South Florida. If you haven't seen the pool yet, please stop by and take a look.
See you on the pool deck!
- Bruno Darzi

Senior 2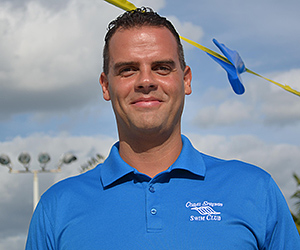 Dear CSSC Families,
I hope you and your family are doing great!
We could not be on a better path. The last two meets were outstanding! Many of our swimmers competed for the first time in the 200 stroke and also in the 100 fly events. They have been listening to me well, and as a result, they are now faster and stronger in and out of the water.
Every single one has stood out at those past two meets. It would not be fair to name just one or two of them, as so many deserve to be recognized. It is very important to mention that dropping times at a meet, does not mean "stand out", even though, almost our whole team did. Stand out means swim close to a best time, without resting neither tapering and or compete for the first time without getting disqualified in an event. It means going to a swim meet being tired from the practices and race like a champion.
That is exactly how I could describe our Senior 2 group...."swimmers that race like a champion", no matter how good, tired, or rested they are. Keep it UP!!!!
Please join me in welcoming our new swimmers and their families: Yifei Zhu and Michele Lapidot,
Also, please note that the Team BBQ date has been changed. We will now have it on April 1st, 2017.
Swim-sincerely,
-Coach Raphael Lima

White and Blue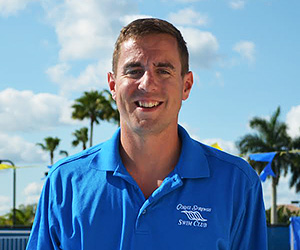 February was a very exciting and busy month for the blue and white groupers with three consecutive weeks of meets. We kicked off the month with the TYR SOFLO Open in January, where swimmers battled the chilly weather to post fast in season times. The following week, our distance swimmers had an opportunity to swim the mile for the first time for the 2017 year. Jason Bonasera, Lydia Lanahan, Emily Robertson, Riley Botting, Ashley Nagy, Amber Candido, Alejandro Alvarez and Brian Gonzalez posted impressive times at the BRST Mile By Moonlight Invitational.
We concluded February with our home CSSC invitational. This meet had great performances all around, including new J.O cuts for several athletes in the blue and white group!
March is Championship season! Both the blue and white groups attended the Area 2 championships. I was very proud for an excellent weekend of swimming. We had 149 best time swims and 17 new J.O qualifying times! It was a great start to the championship season and should provide momentum for Junior Olympics in a couple of weeks. We are excited to post some fast swims this spring!
See you at the pool!
- Coach Mike

Silver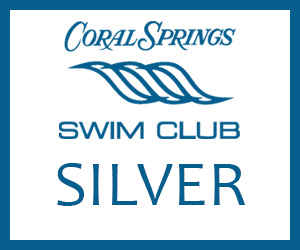 Dear CSSC families,
What a great start to coaching an amazing group!
I was so happy with everyones swims at our February home meet, many best times and 100% effort given by all. I couldn't ask for more as a coach!
A couple of things that we have been working on since the meet are starts and turns, and I will continue to focus on them at every practice. Another thing I have started doing in practice is sets on fairly quick intervals, helping the swimmers to gain endurance.
- Coach Brittany

Mullins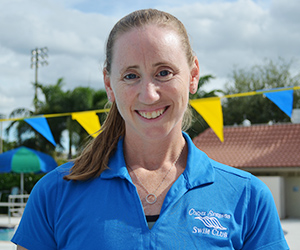 Hello parents & swimmers!
Spring is coming! We have only on meet this month but we are asking for your help for our Junior Olympics meet! We need volunteers and you can bring your kids with you! It would be a great motivator and they can get service hours for their time! Please go online to sign up to volunteer!
Please remember to have your swimmer pack some kind of water bottle or sports drink with them to practice! This is very important so they do their best in practice and stay properly hydrated as well! I have seen quite a few kids come to practice lately with nothing to drink at all.
Thanks!
- Coach Jessica
- Coach Emma

Nutrition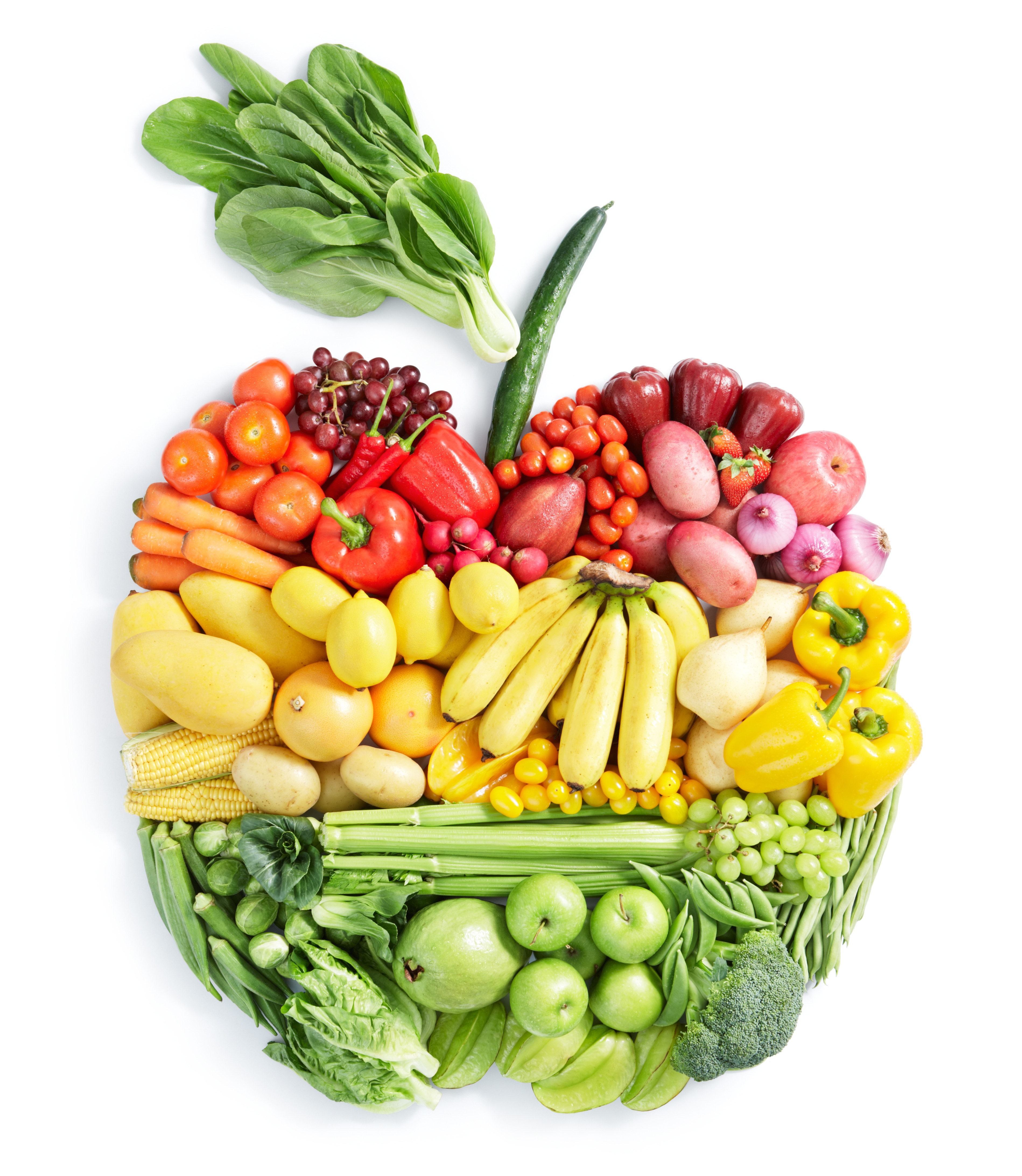 MAKE EVERY MONTH NUTRITION MONTH
BY CHRIS ROSENBLOOM//PHD, RDN, CSSD

March is National Nutrition Month… But for Swimmers every month should be Nutrition Month.
Here are 17 nutrition tips for swimmers in 2017:
1. Stop making excuses for not eating healthfully to support training and competition.
2. Eat breakfast, every day, no exceptions.
3. Fix healthy snacks and take them to school or the pool.
4. Eat seafood at least twice a week to get healthy omega-3 fats.
5. Be good to your gut; eat yogurt or drink kefir.
6. Don't ditch dairy; milk and cheese are nutrient-rich.
7. Go meatless a couple of times a week and enjoy plant-based meals.
8. Beans are a great substitute for meat, so try a bean burrito instead of a beef-filled burrito.
9. Expand your palate…try one or two new foods each week.
10. Eat more fresh fruit for the fiber, water, and nutrients.
11. Enjoy anti-oxidant rich foods to protect working muscles (pomegranate or tart cherry juice, green tea, berries, and other colorful fruits and vegetables)
12. Recover with carbohydrate and protein: chocolate milk, peanut butter or a turkey sandwich.
13. Don't be fat-phobic; use healthy fats like olive oil, canola oil, or soft-tub spreads.
14. Refuel with quality carbs to replace muscle glycogen: pasta, rice, potatoes, whole grain breads and cereals.
15. Rethink your drink; steer clear of soft-drinks and replace with nutrient-rich juices or water.
16. Hydrate during practice; just because you are surrounded by water doesn't mean you don't need to drink water.
17. See a registered dietitian nutritionist who is also an expert in sports nutrition to customize a meal plan for you.
Chris Rosenbloom is a registered dietitian, certified specialist in sports nutrition, and professor emerita of nutrition at Georgia State University. She welcomes questions from swimmers, parents and coaches. Email her at This email address is being protected from spambots. You need JavaScript enabled to view it.; follow her on Twitter @chrisrosenbloom.