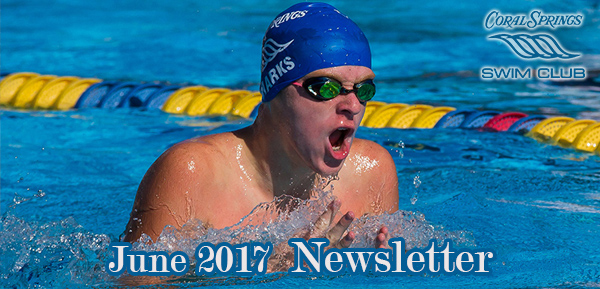 Message From the Board | National | Senior 2 | White and Blue | Silver | Mullins | Nutrition

Message from the Board
CSSC Families,
We would like to thank everyone who attended our
2017 CSSC Annual Banquet
. It was an amazing evening and everyone had a wonderful time. Thank you for making it a night to remember.
One of the biggest home meets of the year, the Michael Lohberg International Invitational, is taking place this upcoming weekend, June 16-18th. We still need volunteers! Please
click here
for our volunteer signup. We are expecting over 500 swimmers!
Also, please remember to sign up for our Summer Camp, sessions II and III are coming up. The swim camp is a fun and unique way for swimmers to develop proper stroke technique as well as mental preparation and race strategies. For more details, information and dates, please click here
Thank you for your continued support!
CSSC Board of Directors
Announcements
CSSC has a wonderful new sponsor:
Xceed Preparatory Academy
Located in Coral Springs, is designed for elite athletes to reach their maximum potential in both athletics and academics. Xceed Prep's model is a blend of the best educational practices combining technology-enhanced curriculum with on-site coaches and project-based learning to provide a high-quality education for grades 6-12. Xceed Prep students create a personalized learning plan allowing them to have the flexibility to pursue their own interests and talents. Students have the opportunity to control their day and choose an academic schedule that works with their training schedule
The Xceed Prep campus is modeled after a high-tech start-up facility rather than the traditional factory-styled school. The campus will have 75 to 100 students who will work both individually and in groups in a supportive and productive environment. Students will benefit from one-on-one instruction from subject-certified academic coaches and will have access to their online courses year-round and 24 hours a day. Xceed Prep has more than 100 courses to choose from including Advanced Placement (AP) and honors courses.
Xceed Prep's model is designed to provide a well-rounded experience for students.
In addition to flexible schedules, individualized pacing, on-site academic coaches and year-round online curriculum, the school offers college counseling. The college prep and guidance go beyond helping students get into college. From day one, each student in grades 8-12 will receive an individualized college plan, one-on-one counseling and digital tools that will help prepare him or her for admission to a great college and successful collegiate life.
Xceed Preparatory Academy is now enrolling students for the 2017 school year.
For more information visit www.xceedprep.org or call 954-361-3405.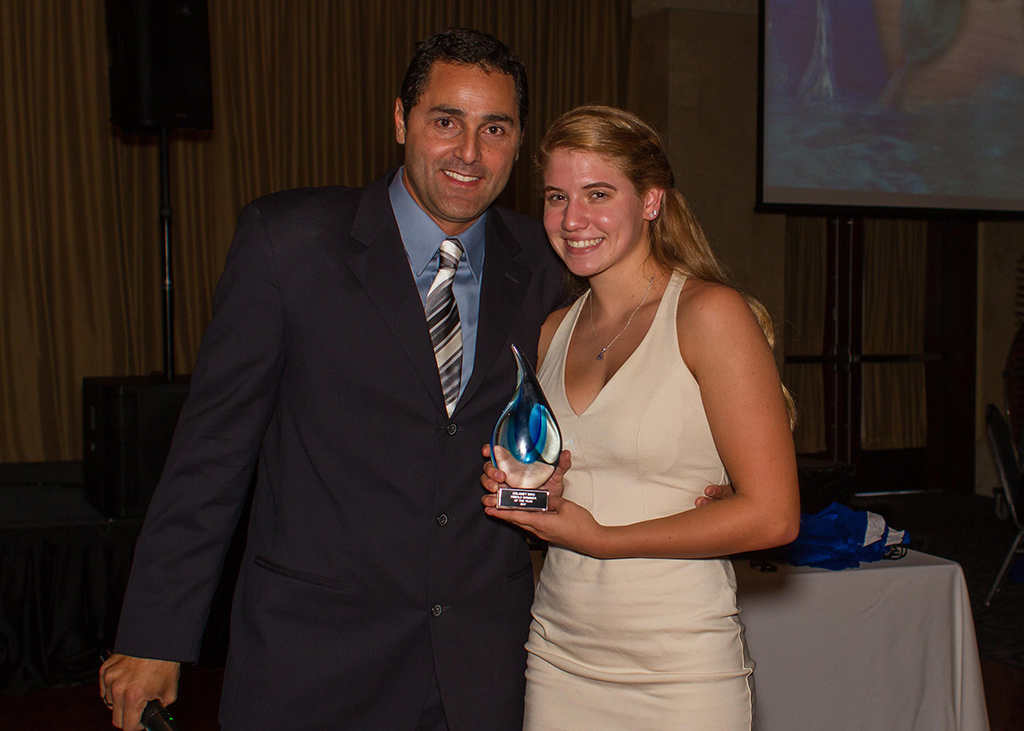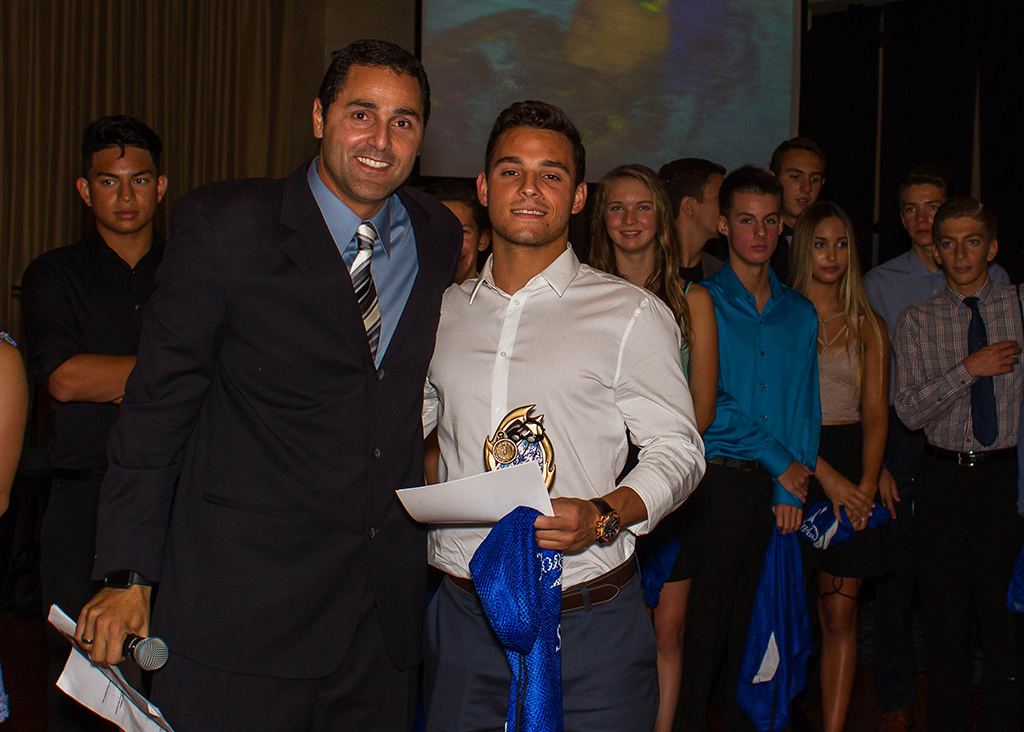 National Team
CSSC Head Coach Bruno Darzi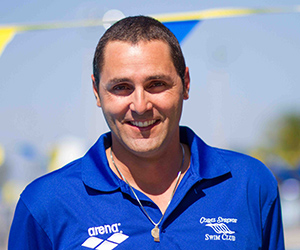 The months of April and May were full of important events and competitions. In mid-April, Micaela Sierra from the National Team, representing her home country of Uruguay, participated at the 2017 South American Championships in Cali, Colombia. She swam three new personal best times in the 50-meter breaststroke, 100-meter breaststroke and 50-meter butterfly. Sierra broke the CSSC 11-12 girls club record in the 100-meter breaststroke by nearly 2 seconds and shaved off 2 tenths off the 50-meter breaststroke CSSC record.
At the end of April, we competed at the IMR/IMX meet in Sunrise. It was our first opportunity to take a closer look at the move ups. The performances were very promising, and our goal was to swim most of the events needed to complete the IMR/ IMX programs. Here are some of the highlights of the meet:
Grant Aran placed in the top 3 in all of his individual events. Guillermo Barrios shaved off over 25 seconds in the 400-meter individual medley. Jason Bonasera dropped over 30 seconds in the 400-meter freestyle, and improved his 100-meter breaststroke by over 12 seconds. Amber Candido dropped over 11 seconds in the 400-meter individual medley and 100-meter backstroke. Faith Fowler dropped 13 seconds in the 400-meter individual medley. Giuliana Garcia bettered her 400-meter freestyle time by over 10 seconds. Brian Gonzalez knocked 10 seconds off his previous 400-meter individual medley time. Kenan Kocoglu improved his 200-meter freestyle time by 17 seconds. Lydia Lanahan dropped over 18 seconds in the 400-meter freestyle. Connor Marks swam a personal best in the 400-meter individual medley by over 19 seconds. Olivia Mason shattered her previous 400-meter freestyle time, dropping over 23 seconds. Mason also dropped another 13 seconds in the 100-meter backstroke. Andres McKeon had a solid meet overall, improving his 400-meter individual medley by over 11 seconds. Wilson Ward dropped over 21 seconds in the 100-meter backstroke.
At the beginning of May, we hosted our very first long course meet of the season. The National team athletes had incredible performances with little rest. We used to meet to swim some "off" events and work on details, turns, and race strategy.
In June, at the North Palm Beach meet, hosted at the Plantation pool, we decided to "swim through the meet", without any rest, while staying focus on our main goal: The Championship meets.
In mid-June, we will host the Michael Lohberg International Invitational. It's a prelims and finals meet, and we will use to meet to fine tune some details before the championship month. We are expecting over 500 athletes of FGC and abroad. On Monday, after the meet, most of the CSSC National Team athletes will have the opportunity to go to the University of Louisville for our annual training camp. Our swimmers will have the opportunity to training at a school swim program that ranks in the top 15 in the country every year. On one of the days, we will have the chance to tour the school. We look forward to this great experience.
See you at the pool.
- Bruno Darzi

Senior 2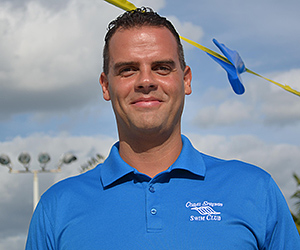 Hello Senior 2 Families,
I am sure you must be very excited with the summer right around the corner!
I would like to congratulate all swimmers that participated at our home meet invitational. What a great meet, full of outstanding performances. Thanks to all volunteers that did a great job!
I am looking forward for the summer. As you may know already, we will be practicing in the morning from 7:30am to 9:30am from Monday through Friday. Based on the previous years, we have had to cancel many afternoon practices over the summer because of the weather. In order to avoid this and give everyone a better chance to practice and get better, we worked very hard to make sure we can deliver this opportunity, as space and time are critical during the summer.
Please join me in welcoming our new swimmer and his family: Andres Londono.
Keep it up Senior 2!!!!
Swim-sincerely,
-Coach Raphael Lima

White and Blue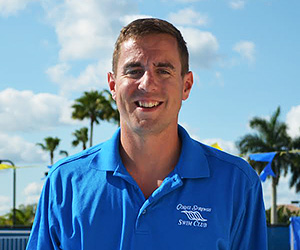 Blue and White groups had an exciting start to the long course season posting many best times and showing great progression from short course.
At the Jesse Vasallo meet in Pompano, we had several new J.O qualifiers at the meet including Mariana Montes, Mila Bond and Carolyn Powell.
Both blue and white teams achieved countless best time swims at the Jesse V invite. This improvement is a good sign for our upcoming home meet at the Michael Lohberg Invite in late June.
Don't forget to sign up for the summer swim camp at the front desk!
See you at the pool!
- Coach Mike

Silver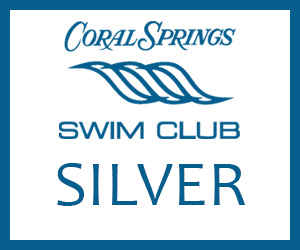 Hi all,
First and foremost I want to again congratulate Sophia El Chantiry and Brian Hamilton who were the receivers of the coaches award for Silver group. Sophia continues to impress me, getting stronger in practice and faster at meets. At the age of 8 she is inching closer and closer towards 10&under JO cuts in many events. I am so excited for her future in swimming. Brian has come such a long way since I took over Silver group back in January, not only is he getting stronger in practice and faster in meets as well but he has pretty much mastered starting from the block! Three months ago Brian was doing belly flops off the block, but with his continuos practice and never giving up, he has a pretty good start now a days!
May was a month of growing - yes we welcomed a few new swimmers last month but also growing as individuals. In May I threw a lot of new things in practice and they all took it like champs - long endurance sets, backstroke flip turns, and A LOT of kicking. I'm so proud of everyone and can't wait for more hard work this summer!
Coach Brittany Bellomo

Mullins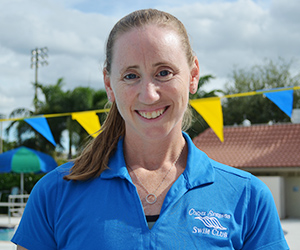 Hello Parents & Swimmers,
Summer is almost here for our Mullins swimmers and I just wanted to remind you of some very important information before you all embark on your various summer vacations, and we start our summer schedule. Please email me if you have any questions! We hope everyone enjoys their summer, and we look forward to training and having fun in the pool everyday! Thanks!
****Reminder that starting on

Monday June 12th, 2017

Mullins swimmers will begin our "summer session" morning practice times.
Red group will practice from 8am-9am,
Green Group will practice from 9:00am-10:15am
Gold Group will practice from 10:15am-11:30am.
(Evening practice option, will be silver group with coach brittany, Mondays, Tuesdays, and Thursdays ONLY from 7-8pm, at the Coral Springs Aquatic Center.)
*****Water Bottles are a MUST during practices, especially during these summer months!
(Please send your swimmer with sports drink or water for every single practice. This is extremely important for their health and well being during practices.)
****Please Take Note of Our Club Policy: If for some reason your child takes a month off or more from swimming and you choose not to pay the coaching fees during this time, please be aware that we would have to make your child INACTIVE in our database until they return. When they return, you will have to pay a "reinstatement fee"(equal to one month's coaching fees), as well as the current month coaching fees.
- Coach Jessica
- Coach Bar

Nutrition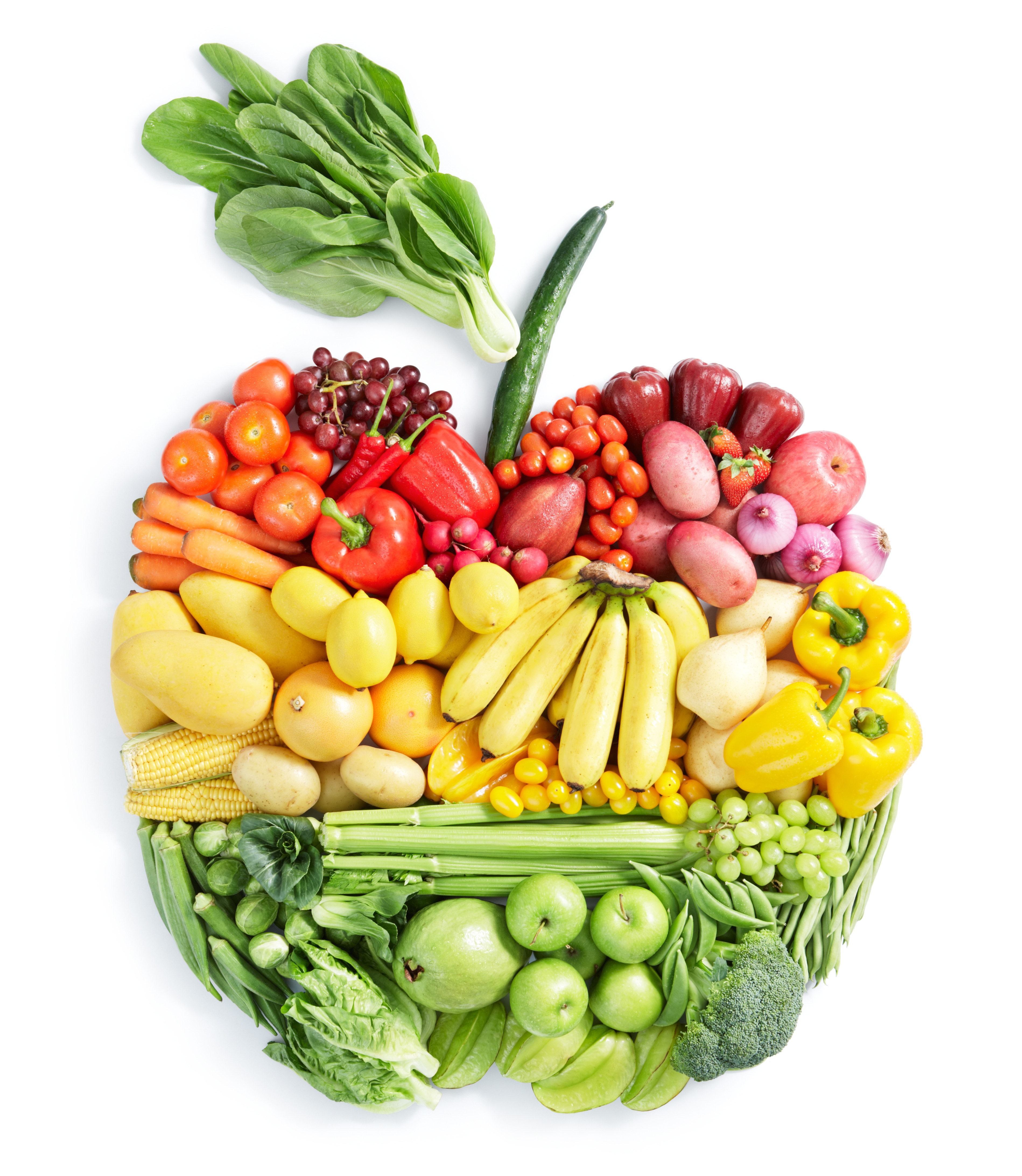 What is a Healthy Food... And Does it Matter?
By Chris Rosenbloom, PHD, RDN, CSSD
When talking to young athletes, someone will always ask about a specific food or beverage and says, "is this healthy?" My answer is, "it depends." More on the reason why it depends a little later in the column.
Food marketers have a simple goal: get you to buy more of their food. What they know is that if a food carries a health claim on the package, sales go up. (Check out this overview on the more than 1,000 public comments to the Food and Drug Administration on defining "healthy.").
A recent survey by the International Food Information Council Foundation also found that we think a food is healthier if it is fresh versus frozen (even if the nutritional value is identical), if it costs more, if it is a brand name versus a store-brand, or if it is purchased from a natural foods store versus grocery or convenience store.
Let's break down some of the health claims on food products that might be fooling you into believing they are healthier than they really are:
Wheat bread versus white bread. Wheat bread sounds healthier than white bread, but bread is made from wheat, whether is labeled white bread or wheat bread. If you want the healthier whole wheat bread, you have look at the ingredient list for "whole wheat flour" as the first ingredient.
5-grain bread versus wheat bread. The confusion here comes from the word "grain." You might know that whole grains are healthy, but a bread touring 5-grains may not contain any whole grains. Again, the only way to know if there are whole grains is to look at the ingredient list.
Sugar-free yogurt. Yogurt (and milk) contain the sugar lactose; a naturally occurring sugar. Unfortunately, the nutrition label does not separate naturally occurring sugar from added sugar. A 5.3-ounce carton of yogurt (typical single serving size) can contain 4-20 grams of sugar; less sugar for plain yogurt and more for vanilla or fruit-flavored. A good goal is to stick to yogurt with 15 grams of sugar (the equivalent of 3 teaspoons of sugar) or less.
Any food labelled as "natural." There is no defining natural; a potato chip labeled as natural is not healthier than plain old chips.
Back to the opening question: "Is it healthy?" No single food can provide you with good health. It is the total diet that is important. Swimmers require many calories to get them through training and competition, so if most of your food choices are healthful, don't worry about a single food derailing a healthy diet.
Chris Rosenbloom is a registered dietitian, certified specialist in sports nutrition, and professor emerita of nutrition at Georgia State University. She welcomes questions from swimmers, parents and coaches. Email her at This email address is being protected from spambots. You need JavaScript enabled to view it.; follow her on Twitter @chrisrosenbloom.