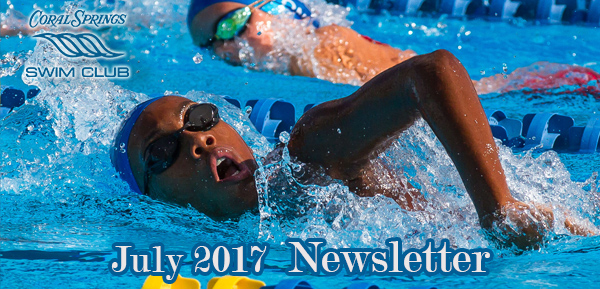 Message From the Board | National | Senior 2 | White and Blue | Silver | Mullins | Nutrition

Message from the Board
CSSC Families,
We hope you are enjoying the Summer! Thank you to all that came out and volunteered for the Michael Lohberg Invitational, and helped us make it another successful home meet.


Our next home meet will be Senior Championships taking place July, 28-30, 2017. To volunteer please
click here
for our volunteer signup.
Thank you for your continued support!
CSSC Board of Directors
Announcements
CSSC has a wonderful new sponsor:
Xceed Preparatory Academy
Located in Coral Springs, is designed for elite athletes to reach their maximum potential in both athletics and academics. Xceed Prep's model is a blend of the best educational practices combining technology-enhanced curriculum with on-site coaches and project-based learning to provide a high-quality education for grades 6-12. Xceed Prep students create a personalized learning plan allowing them to have the flexibility to pursue their own interests and talents. Students have the opportunity to control their day and choose an academic schedule that works with their training schedule
The Xceed Prep campus is modeled after a high-tech start-up facility rather than the traditional factory-styled school. The campus will have 75 to 100 students who will work both individually and in groups in a supportive and productive environment. Students will benefit from one-on-one instruction from subject-certified academic coaches and will have access to their online courses year-round and 24 hours a day. Xceed Prep has more than 100 courses to choose from including Advanced Placement (AP) and honors courses.
Xceed Prep's model is designed to provide a well-rounded experience for students.
In addition to flexible schedules, individualized pacing, on-site academic coaches and year-round online curriculum, the school offers college counseling. The college prep and guidance go beyond helping students get into college. From day one, each student in grades 8-12 will receive an individualized college plan, one-on-one counseling and digital tools that will help prepare him or her for admission to a great college and successful collegiate life.
Xceed Preparatory Academy is now enrolling students for the 2017 school year.
For more information visit www.xceedprep.org or call 954-361-3405.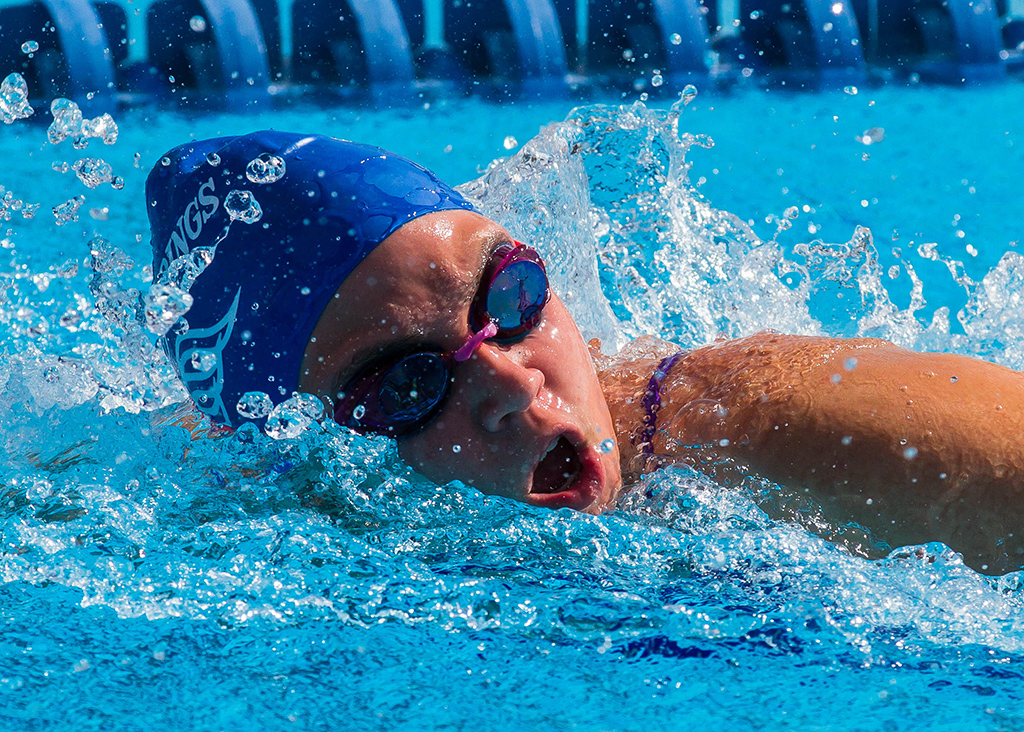 National Team
CSSC Head Coach Bruno Darzi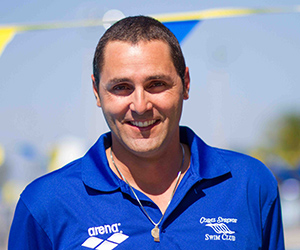 The month of June was full of action. At the beginning of the month, we participate at the North Palm Beach meet held at the Plantation Aquatic Complex. Instead of racing at home, we decided to swim on Saturday only, with most swimmers swimming 3 individual events. We used the meet to evaluate where we were in the season, so we can address our flaws and weaknesses, and properly prepare for the championship month. Here are some of the highlights from the meet:
Guillermo Barrios dropped over 2 seconds in the 100-meter breaststroke. Giuliana Garcia shattered her previous 200-meter backstroke by dropping a whopping 7 seconds. Darion Louis-Jeune improved his 200-meter freestyle by over 13 seconds. Gianluca Savino bettered his 100-meter butterfly by over 1 second.
At the Michael Lohberg International Invitational, we could already see some improvements and the National team had strong results with several swimmers coming back for finals. Here are some of the results from the meet:
Grant Aran made finals in 100-meter backstroke, 50-meter freestyle, 50-meter backstroke and 50-meter butterfly. He improved his times in all of his individual races. Guillermo Barrios could only compete on Friday. He dropped nearly 2 seconds in the 50-meter breaststroke. Delaney Biro swam the 800-meter freestyle for the first time in over a year and dropped over 31 seconds to touch the wall in 2nd place.
Jason Bonasera had a great meet. He best performed in the 1500-meter freestyle, improving his previous best form last year by almost 2 minutes, finishing 4th in his age group. Ryan Brander dropped over 17 seconds in the 200-meter breaststroke to finish 6th at finals. Chloe Carignan swam 5 events and 5 new personal best times. Despite fighting a few health issues, Briana Dattile had an incredible meet. She swam 7 new personal best times and finaled in all the breaststroke races, finishing 4th in the 50 and 200-meter. Alex Evdokimov, while preparing for the 2017 Phillips 66 National Championships, earned the gold in the 50-meter breaststroke with the time of 28.85. Faith Fowler had a strong meet. She took the bronze in the 200-meter backstroke, and 4th in the 50-meter backstroke. Giuliana Garcia made finals in all of her individual events. She earned the silver medal in both 100 and 200-meter butterfly. Brian Gonzalez made finals in the 200-meter freestyle and 100-meter butterfly. He improved his previous 1500-meter freestyle by over 30 seconds. Lydia Lanahan swam 5 new personal best times. She finished 7th in the 400-meter freestyle and 5th in the 800-meter freestyle. Olivia Mason made finals in the 100-meter freestyle, 50-meter breaststroke, 100-meter breaststroke and 50-meter freestyle. She took the silver medal in the 50-meter freestyle. She swam a total of 7 new personal best times. Andres McKeon had a strong 200-meter backstroke race, dropping nearly 3 seconds from his previous best time. He also dropped 3 seconds in the 200-meter freestyle. Fabrizio Parraga swam 4 races and 4 new personal best times. He dropped nearly 4 seconds in the 200-meter freestyle. Megan Schimansky swam best time in the 50-meter backstroke to take 4th place in her age group. She also finished 4th in the 200-meter backstroke. Sarah Schimansky dropped over 4 seconds in the 400-meter freestyle to finish 6th in her age group. Micaela Sierra took the gold medal in all the breaststroke races as well as the 200-meter individual medley. She swam 4 new personal best times. Gannen Tages swam 5 events and 5 new personal best times. He shaved off over 4 seconds in the 200-meter freestyle. Wilson Ward made finals in all breaststroke races and took 4th in the 200-meter breaststroke after he dropped over 7 seconds from his previous best.
At the end of June, Alex Evdokimov headed over to Indianapolis, Indiana, to compete at the 2017 Phillips 66 National Championships held at the IUPIU Aquatic Complex. Alex started the meet qualifying for finals in the 200-meter breaststroke with the time of 2:14.72. He was able to better that mark at night, swimming the race at 2:14.00, tying his personal best achieved at the 2016 US Olympic Trials to finish in 12th place. At the very next day, he swam the 50-meter breaststroke in 28.75 seconds and just missed finals, finishing 23rd overall. The 100-meter breaststroke was Alex's last race. He qualified for finals with the time of 1:01.82. At night, he ended up swimming slightly slower than his morning swim, touching the wall with the time of 1:02.39 to wrap up the championships. He placed 16th overall. Alex is now training to compete at the 2017 US Open Championships that will be held in New York next month.
We are correcting and fine tuning the stroke, turns, touches and dives in order to prepare for all the upcoming championship meets. The Sectional Championship is the first one of a long list, followed by the Area 2 Championships, Junior Olympics, Senior Championships, US Open and Futures. We are looking forward to another exciting month.
See you at the pool.
- Bruno Darzi

Senior 2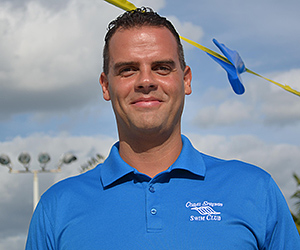 Hello Senior 2 Families,
It was great seeing most of you at our Banquet! Such a great night we all had while reviewing what we have done and achieved so far.
Training in the morning has been a great experience. We have been working very hard while swimming in long and short course. All that can be translated to faster timers in which I would like to congratulate all swimmers that participated at the NPB Summer Kickoff and also the Michael Lohberg meet invitational. Both meets full of outstanding performances. Thanks to all volunteers that helped make our home meet very successful.
I am looking forward for the upcoming meets. We will start with the Area 2, followed by the Junior Olympics and Senior Champs. I am positive we will ROCK!
Please join me in welcoming our new swimmers and their families: Ann Valdez and Emilia Litewka
Keep it up Senior 2!!!!
Swim-sincerely,
Coach Raphael Lima.

White and Blue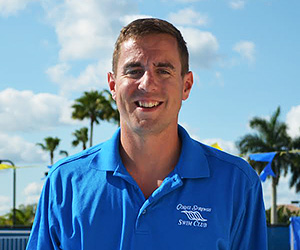 This month was our annual Michael Lohberg Invitational and the blue and white groups swam FAST!
Some highlights from the meet:
Emily Robertson won gold in the 100 fly with a time of 1:10.36
Sam Schoenborn, Mariana Montes and Carolyn Powell qualified for their first ever finals for the 10 and under age group
Kaitlyn Bonasera achieved her first ever AA time in the 800 free.
We had over 75% best times achieved across blue and white group
Riley McCormick broke the 30 second barrier in the 50 free for the first time ever
July brings a fun finish to the long course season! Athletes will be competing in their respective end of season championships. J.Os or Area 2s.
It will be a tough 4 weeks of training ahead for both groups but July always signals fast swimming ahead!
See you at the pool!
- Coach Mike

Silver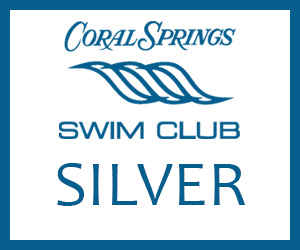 June has been a busy month! Silver group has welcomed the addition of a few new swimmers from Swim America but also for the summer we have the addition of some swimmers from Mullins, (red, green & gold groups). I have been challenging the group with a longer distance practice once a week, improving their endurance. I am looking forward to Area 2s in July, hopefully we will see some JO cuts from Silver group!

Parents - we are in the middle of a typical Florida summer. It is VERY hot out, please make sure your swimmer comes to practice with a water bottle! Also, if it is raining or storming out please bring your swimmer to practice - we do dryland, & if the all clear goes off before 7:30 - we get in!

Coach Brittany

Mullins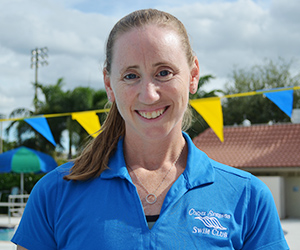 Hello Parents & Swimmers!
Hope everyone is enjoying their summer vacations and time off!
A HUGE Congratulations to our swimmers of the month from June! Kiara Kaminietzky, Anthony Schurr, Daniel Gil, Emma Viola, Kennedy Girsby, Miles Barnhart, Joshua Guo, and Nicole Giglio. They all have been working very hard in practices and meets and we are so proud of their accomplishments!
It becomes very difficult during this time of year to keep track of all of our mullins groups swimmers. Please make sure you email me if you are planning on having your swimmer stop swimming for part or all of the summer, or if we will not see your child because they are swimming the night practice options. Either way, we want to be sure to keep track of where everyone is swimming. Thank you for keeping me posted on your summer plans and enjoy!
- Coach Jessica
- Coach Bar

Nutrition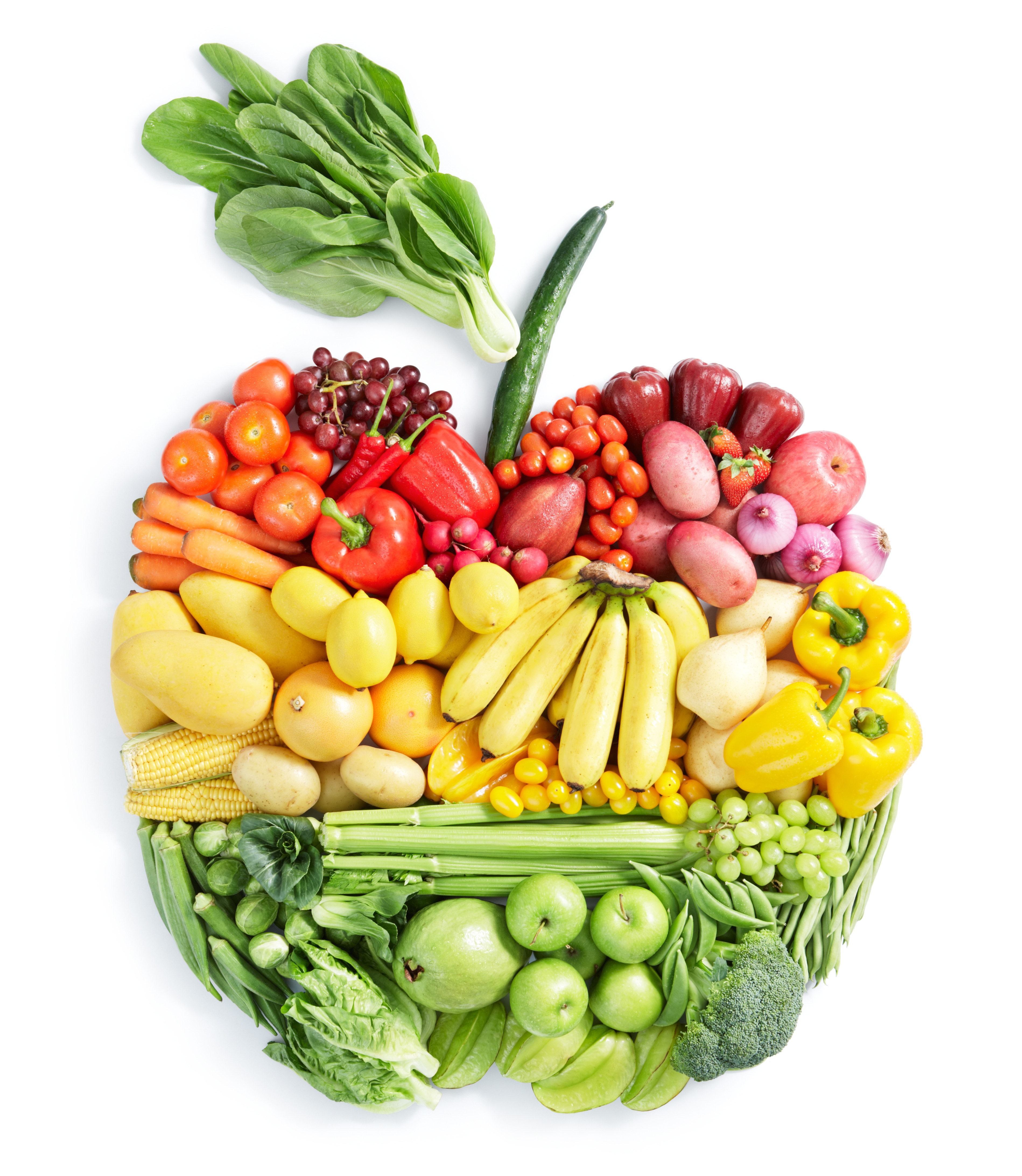 Summer Hydration Tips for Swimmers
By Chris Rosenbloom, PHD, RDN, CSSD
The sun beats down on the pool deck and a dip in the water makes the summer swelter feel so much better. But, just because you are in the water doesn't mean you don't need water in you to perform at your best and stay healthy. Recently, several swimmers have asked about what and how much to drink, and if energy drinks should be consumed for hydration.

In the heat of summer, aim for about 1 cup of water (8-ounces) every 15-20 minutes of activity. Most sports water bottles are larger than 8-ounces, so mark your bottle at 1-cup intervals so you will know how much to drink. A less precise method is to count the number of swallows…a large swallow is about an ounce, so take 8 swallows of your drink when you get a break. Cold fluids are best, and with the advances in water bottles, keeping fluids cold is easier than ever.

Dehydration of just 3-4% of your body weight can reduce muscle strength by about 2%. So, if you are losing power in the pool, check your hydration intake to make sure you are maintaining body fluid levels. For good information on hydration and performance, see the National Athletic Trainer's website for young athletes.

It seems odd that dehydration can occur when you are surrounded by water, but anyone who exercises in the heat can be at risk for heat illnesses. The good news is that heat illness is 100% preventable by paying attention to the early warning signs such as dizziness, cramps, lightheadedness, and fatigue. Drink cold fluids and seek some shade until the symptoms pass.

What to drink is simple. I like the advice of my fellow USA Swimming nutrition columnist, Jill Castle, who uses the "over/under rule." For activities over an hour, drink sports drinks, and if exercising less than an hour, drink water. (For more tips from Jill's book, Eat Like a Champion, visit her website at jillcastle.com). A good strategy for a swimmer is to drink sports drinks and then drink water. So, it isn't always either/or, just a bit both can be effective and your taste buds happy.

And, what about energy drinks? I do not recommend energy drinks for young swimmers, and I think they can be dangerous. Caffeine is a drug, widely consumed, but still a drug. Energy drinks deliver quite a punch of caffeine. Unlike coffee, energy drinks can be consumed quickly, so a swimmer may not know how much caffeine he or she is truly getting. Don't be fooled by the new breed on energy drinks that claim to be "natural," "clean," or made with "healthy ingredients." They still contain caffeine and sometime other stimulants that no young swimmer needs.

So, this summer, stay hydrated with water or sports drinks, pay attention to the early warning signs of heat illness, and have fun!

Chris Rosenbloom is a registered dietitian, certified specialist in sports nutrition, and professor emerita of nutrition at Georgia State University. She welcomes questions from swimmers, parents and coaches. Email her at This email address is being protected from spambots. You need JavaScript enabled to view it.; follow her on Twitter @chrisrosenbloom.