Message From the Board | National | Senior 2 | White and Blue | Silver | Mullins | Nutrition

Message from the Board
Dear CSSC Families,
We would like to thank everyone who participated in the Women's Wellness Race and those who helped by volunteering to run the water station.
Our annual picnic and BBQ took place on April 1st. There was a bounce house, music, corn hole, football, soccer, and lots of fun. A special thanks to the parents who organized, grilled, served, set up and cleaned up at the BBQ.
Our annual CSSC Summer Swim Camp is taking place in June and July. The swim camp is a fun and unique way for swimmers to develop proper stroke technique as well as mental preparation and race strategies. For more details, information and dates, please
click here
Please Save the Date for our Annual CSSC Banquet, which is taking place on Saturday, May 27. Invitations will be going out soon and more details will be posted.
Our next home meet is the Coral Springs Open Invitational (LCM) on May 6-7.
Thank you for your continued support!
CSSC Board of Directors
---
Announcements
CSSC has two wonderful new sponsors and opportunities:
The college recruiting company. Their comprehensive program includes recruiting education, personal consultation, marketing, video, college-matching, scouting, academics, and much more. Their mission is to offer guidance, experience, and exposure to high school STUDENTathletes and their parents to generate admissions, playing opportunities, and scholarships based on the STUDENTathlete's educational, personal, and athletic goals. CSSC members get a25% discount. For more information please visit: https://www.studentathleteworld.com/
Xceed Preparatory Academy
Located in Coral Springs, is designed for elite athletes to reach their maximum potential in both athletics and academics. Xceed Prep's model is a blend of the best educational practices combining technology-enhanced curriculum with on-site coaches and project-based learning to provide a high-quality education for grades 6-12. Xceed Prep students create a personalized learning plan allowing them to have the flexibility to pursue their own interests and talents. Students have the opportunity to control their day and choose an academic schedule that works with their training schedule
The Xceed Prep campus is modeled after a high-tech start-up facility rather than the traditional factory-styled school. The campus will have 75 to 100 students who will work both individually and in groups in a supportive and productive environment. Students will benefit from one-on-one instruction from subject-certified academic coaches and will have access to their online courses year-round and 24 hours a day. Xceed Prep has more than 100 courses to choose from including Advanced Placement (AP) and honors courses.
Xceed Prep's model is designed to provide a well-rounded experience for students.
In addition to flexible schedules, individualized pacing, on-site academic coaches and year-round online curriculum, the school offers college counseling. The college prep and guidance go beyond helping students get into college. From day one, each student in grades 8-12 will receive an individualized college plan, one-on-one counseling and digital tools that will help prepare him or her for admission to a great college and successful collegiate life.
Xceed Preparatory Academy is now enrolling students for the 2017 school year.
For more information visit www.xceedprep.org or call 954-361-3405.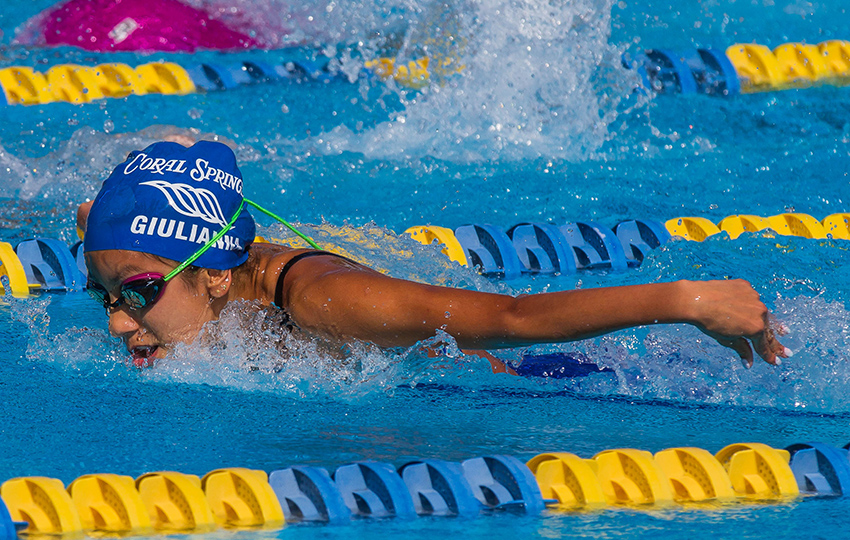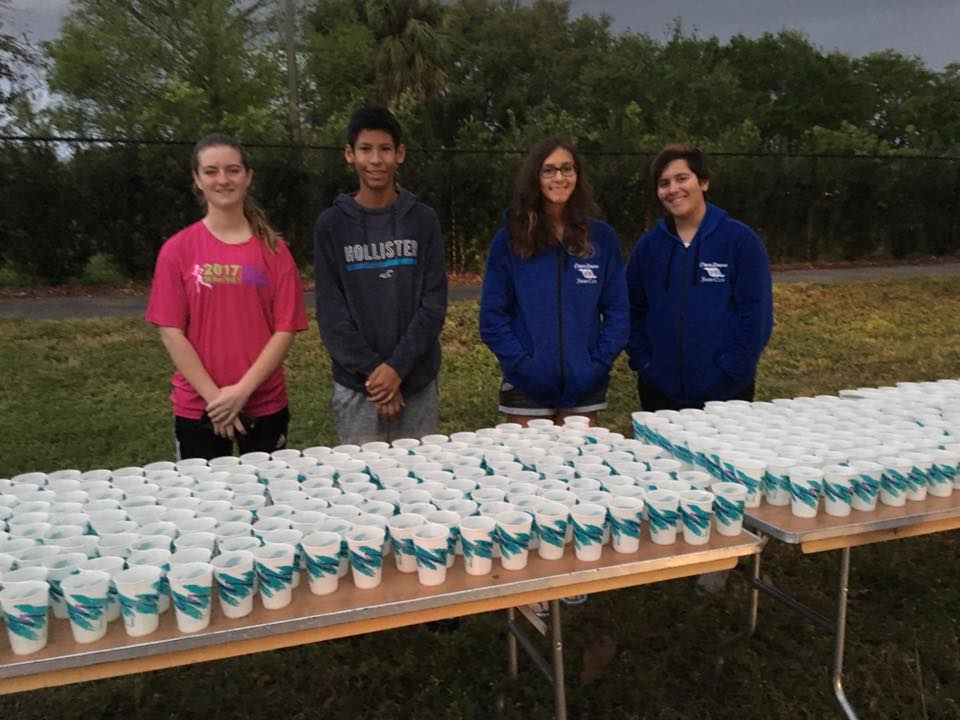 National Team
CSSC Head Coach Bruno Darzi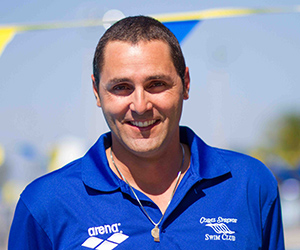 The championship season final came to an end at the Senior Championships' weekend. The National Team swimmers did an outstanding job representing our team with incredible performances and significant time drops.
At the 14 and under FGC Junior Olympic Championships, Connor Marks, Sarah Schimansky and Micaela Sierra qualified for the FGC vs. FL All Stars meet that will be held this weekend at the IRSC pool in Indian River. Connor Marks qualified in the 100-yard backstroke. Sarah Schimansky qualified in the 1650 freestyle, and Micaela qualified in the 100 and 200 yard breaststroke, 200 and 400-yard individual medley. However, Sierra will not be attending the All Stars meet as she is preparing for the 2017 South American Championships that will be held in Cali, Colombia in mid-April.
Connor Marks performed well in nearly all of his events. He shaved off over 3 seconds in the 200-yard freestyle; dropped more than 6 seconds in the 500-yard freestyle; and improve his 100-yard freestyle, 100-yard backstroke and 50-yard backstroke by a few hundredths of seconds.
Sarah Schimansky had an incredible 1650-yard freestyle. She shattered her previous time by over 16 seconds, finishing 6th overall. Sarah also improved her 500-yard freestyle by nearly 2 seconds.
Micaela Sierra bettered her times in all of her events. She swam her 100-yard breaststroke in 1:07.80 nearly breaking former CSSC swimmer Lindsey McKnight's club and FGC record of 1:07.14 from 2007. She dropped over 7 seconds in the 400-yard individual medley and nearly 9 seconds in her 200-yard individual medley.
After a lengthy recovery from a broken arm that limited her training, Olivia Reposa swam close to her best times in all of her individual events.
At the Sectional Championships, we opted to "swim through the meet" without resting in order to prepare for the Senior Championships.
Delaney Biro finaled in the 50 and 100-meter butterfly as well as the 50-meter freestyle. She placed 12th, 18th and 24th respectively.
Micaela Sierra finaled in all 3 breaststroke races. She finished 24th in the 50-meter, and 32nd in the 100 and 200-meter.
At the Senior Championships held at the Pembroke Pines pool, we had some incredible performances.
Grant Aran looked strong in the 50 and 100-yard freestyle, swimming just shy of his personal best times.
Guillermo Barrios swam 4 new personal best times in the 100-yard freestyle, 50-yard breaststroke, 100-yard IM and 50-yard butterfly.
Delaney Biro made finals in all of her races. She placed 8th in the 100 freestyle and 6th in the 500-yard freestyle.
David Blanco swam 6 new personal best times. He made finals in the 50-yars breaststroke, finishing 13th overall.
Pedro da Silva swam 7 new personal best times. He dropped over 3 seconds in the 200-yard freestyle, swimming under 1:50 for the first time ever.
Dominique Fajardo made finals in 3 individual events. She placed 10th in the 50-yard butterfly, and 16th in the 100-yard freestyle and individual medley.
David Garbutt bettered his time in the 50-yard butterfly, and was close to his personal best timesin all of his events.
Kalvin Hernandez made finals and improved his times in all of his 6 individual events. He placed 6th in the 100-yard freestyle and 50-yard butterfly. He placed 6th in the 100-yard IM, 8th in the 100-yard butterfly and 12th in the 50-yard freestyle. His best performance lf the whole weekend was in the 200-yard freestyle, where he shaved off almost 5 seconds to earn the silver medal.
Coming off a strong performance at the 14 and under Junior Olympics, Connor Marks stayed close to all his best marks and was able to swim a best time in the 200-yard backstroke.
The same happened with Sarah Schimansky, where swim was just a few seconds off of her best times in all of her freestyle races.
Andres McKeon had a solid meet, bettering his times in all of his events, except the 50-yard butterfly. He had a monster swim in the 1650-yard freestyle, dropping over 21 seconds to finish 12th.
Jose Pascual finaled in all of his events. He snatched the bronze medal in all the 3 breaststroke races.
Gianluca Savino had good performances in the 50-yard breaststroke and 200-yard individual medley.
Megan Schimansky placed 4th in the 200-yard backstroke, 5th in the 50-yard backstroke and 6th in the 100-yard backstroke and 500-yard freestyle.
Micaela Sierra dropped almost 4 seconds in the 100-yard freestyle.
Finally, Greg Trimble has an outstanding meet. He made finals in the 200-yard backstroke, 200-yard breaststroke and 400-yard IM. He lowered his times in all of his 7 individual races. He dropped over 12 seconds in the 500-yard freestyle and over 7 seconds in the 400-yard IM.
I am excited to see what we can do this summer as we get ready for the long course season.
See you at the pool.
- Bruno Darzi

Senior 2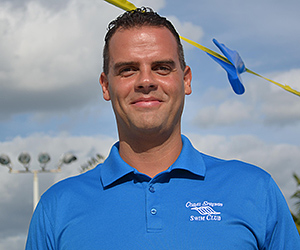 Dear CSSC Families,
Here we go for another great month!
Our 50 meters pool is ready and we have had the opportunity to try it firsthand. It looks beautiful, and also feels great to swim in it!
We had many great performances at the Area 2 swim meet with a couple Senior Championships cuts. Congratulations to all swimmers, especially to those that reached their goals.
Last month I described our Senior 2 group like...."swimmers that race like a champion", no matter how good, tired, or rested they are. Keep it UP!!!! This is exactly the way they competed at the Senior Championship this month. Way to go Patrick Franzino, Kenan Kocoglu, Gannen Tages, Andrea Zambrano and Chloe Carignan.
Swim-sincerely,
-Coach Raphael Lima

White and Blue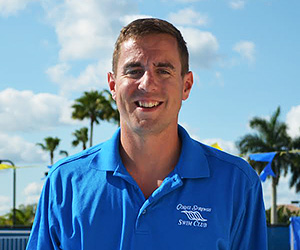 It was a great championship season for the white and blue groups! It was a celebration of all of the hard work that the athletes have put forth throughout the season.
The first meet of the championship season was at Area 2 championships where we had over 140 best time swims and 17 new qualification times for J.O's. We finished strong at J.O's with over 100 more best time swims as well as 6 athletes making the Florida Gold Coast All Star team.
We had over 240 best time swims over the course of two meets, 15 new senior sectional cuts. Congratulations to the relay team of Riley Botting, Riley McCormick, Emily Robertson and Giulianna Garcia for winning 3 out of the 4 relays at J.Os. Also congratulations to Giulianna Garcia (200 I.M) and Riley Botting (100 breast) for winning their first ever individual J.O championships.
The 11-12 girls also made a great statement winning the team championship at the Junior Olympics! This is the first team championship of any age group since 2011 for Coral Springs.
I am very proud of all the athletes who have swam this championship season. It was a very impressive display of excellence!
Looking forward to starting an excellent Long Course season!
See you at the pool!
- Coach Mike

Silver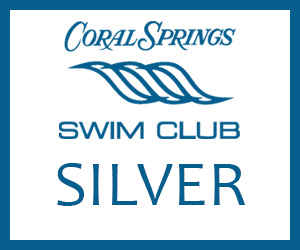 Dear CSSC families,
First off I wanted to do a quick recap on Area 2's last month... what a GREAT meet for silver group! Everyone swam at least 1 best time this meet - many swimmers with multiple – Logan Jeffrey dropped time in ALL 6 of his events, Brian Hamilton with a 6 second drop in his 50 free and a 15 second drop in his 100 free! It was Bradley DiPaolo's first swim meet - he had some great swims, and we also found out breaststroke is his specialty. Some stand out swims for the girls include Sophia El Chantiry's 1.5 second drop in the 50 fly & 50 back, Emily Chin's 5 second drop in the 100 free, Skylar Crosdale's 1.5 second drop in the 100 IM & 50 back, Andrea Peterson's 8 second drop in the 50 free & 10 second drop in the 100 free, and Adeila Cira's 1.5 second drop in the 50 free. Everyone gave it their all and I couldn't be happier with the results.
The past couple of weeks we have welcomed a few new swimmers who moved up from Swim America and I am excited to have them start to train with us! I think all of us are happy to be practicing in the new pool and are looking forward to warmer weather so we can finally start to work on starts & turns. Special shout out to Amanda Robin's whose broken toe is finally healed and she has been kicking butt training at practice lately!
-
Coach Brittany Bellomo

Mullins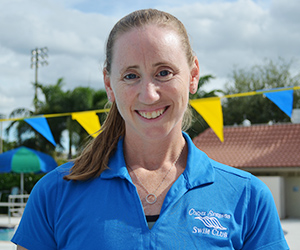 Hello parents & swimmers!
Thank you to all of the Mullins groups parents that helped out at the JO meet!
We have our next meet coming up in Sunrise. Our last meet was the beginning of March so we are really looking forward to seeing our swimmers get better after almost 2 months of straight training and hard work! Hope to see all of our swimmers sign up for the Sunrise meet at the end of April!
Thanks!
- Coach Jessica
- Coach Emma

Nutrition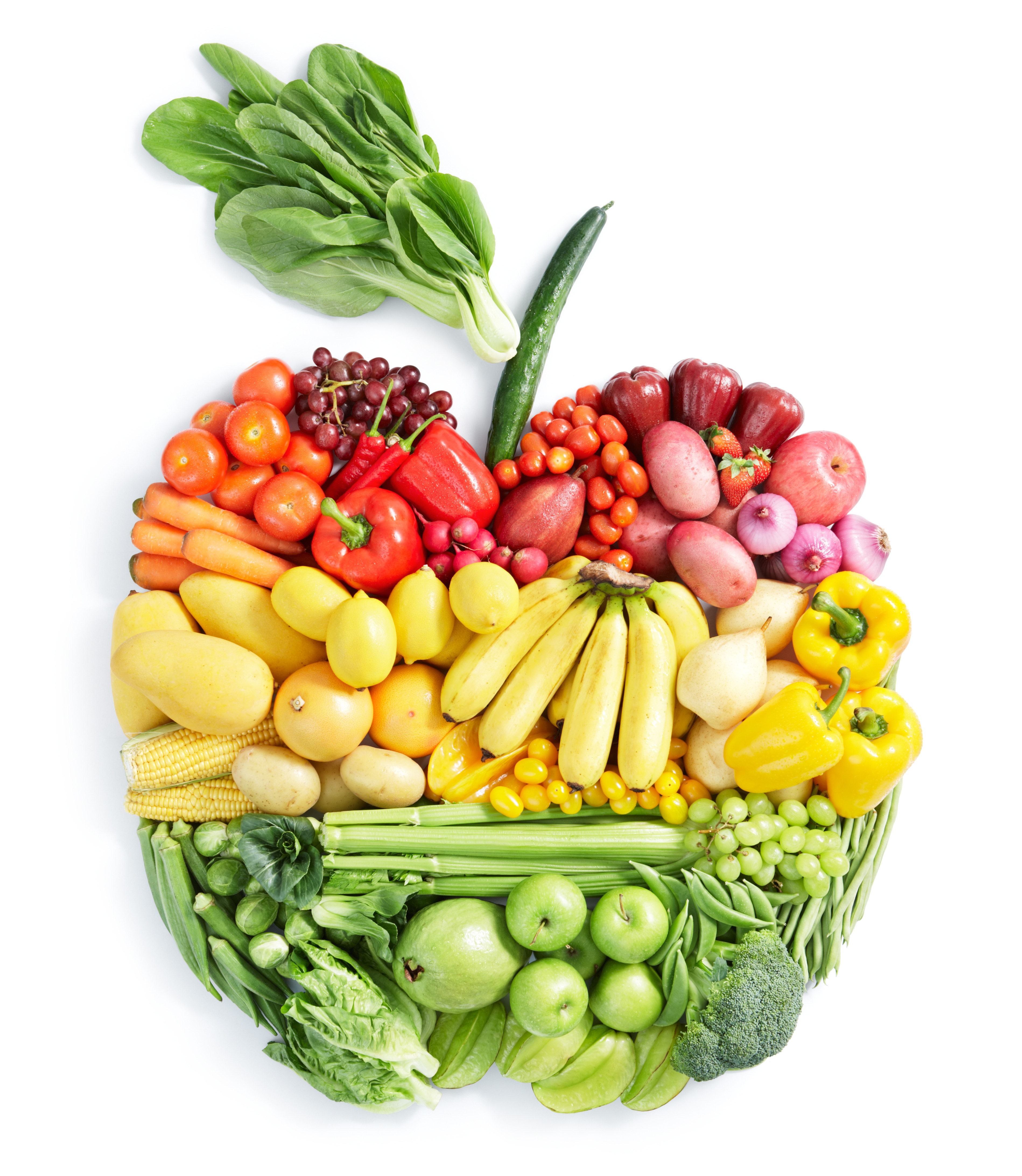 TIPS FOR CONSISTENT NUTRITION
By Chris Rosenbloom, PHD, RDN, CSSD
In the Winter 2017 issue of Splash, I was intrigued by Olivier Poirier-Leroy's article titled, "Staying Consistent." It made me think of ways that swimmers should heed Poirier-Leroy's advice and apply it to eating behaviors. So, with a thank you to Olivier, let's review how the advice applies to fueling and hydration.
Consistent Process: When it comes to food, consistent process means eating to fuel training and competition every day. Your training will not be helped if you are under- or over-fueled. Too little food results in sluggish performance and early fatigue; too much food can divert blood from working muscles to the gut for digestion. Plan to eat mini-meals or snacks before a long practice and replenish muscle fuel and fluids after practice. A slice of turkey on a mini-bagel, a Clementine tangerine, and water may be just the thing to get you through a grueling pool and land training session. A carton of low-fat chocolate milk after practice can provide key amino acids for muscle repair, carbohydrates for muscle glycogen synthesis, and fluids. Consistent fueling will also keep hunger at bay so you won't be starving when you get home from practice.

Consistent Mindset: Do you think of nutrition as something that your parents nag you about? Or, do you take responsibility and seek healthful foods and beverages throughout the day? Healthy food doesn't have to mean yucky! Even at your favorite quick service restaurants, healthy options abound. It is up to you to think about food as something that can elevate your swimming, and taste good at the same time. Parents and coaches can guide a swimmer to healthy foods, but only you can eat the foods to get the benefits.

Consistent Lifestyle: Sleep, stress, and social support all contribute to a healthy lifestyle. Eating a variety of foods: fruits, vegetables, whole grains, healthy fats, and lean proteins, contribute nutrients that feed your brain, as well as your muscles. Try eating 3 meals and 3 snacks every day during your hardest training periods and take note of how you feel. My bet is you will feel better, stronger, and more energized than when you are eating less food. And, while dietitians always take a "food first" approach, there are times when bars or chews or shakes can add needed calories. Look for wholesome ingredients in these foods: whole grain carbohydrates, naturally occurring sugars from fruit or milk, and healthy fats from nuts or unsaturated oils.

Chris Rosenbloom is a registered dietitian, certified specialist in sports nutrition, and professor emerita of nutrition at Georgia State University. She welcomes questions from swimmers, parents and coaches. Email her at This email address is being protected from spambots. You need JavaScript enabled to view it.; follow her on Twitter @chrisrosenbloom