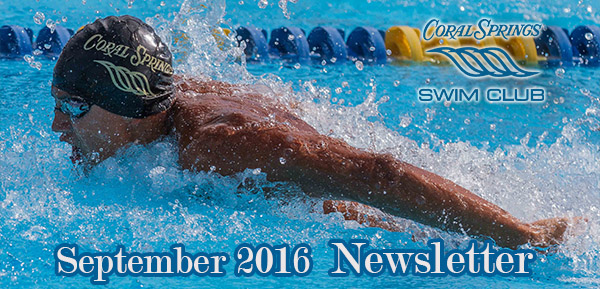 Message From the Board | National | Senior 1 | Senior 2 | White and Blue | Silver | Mullins | Nutrition

Message from the Board
CSSC Families, Parents and Guardians of all CSSC swimmers are invited to the 2016 CSSC Annual General Meeting, Monday September 12th at 5:30pm. The meeting will be at the Coral Springs Aquatic Complex in the wood room. Come out and meet the coaches, elect members to the Board of Directors, learn more about our club and get the 2016-2017 calendar. The guest speaker will be Mark Hesse, Sports Performance Consultant from USA Swimming.

Mark has been with USA Swimming since July 2012. He has 27+ years of coaching experience as a club coach at Fort Washington Township, Sugar Creek Swim Club, Ft. Worth Area Swim Team, Mission Bay, and Burke Barracudas. Mark is an ASCA Level 5 Certified Coach and has placed swimmers in Olympic Trials Semi-Finals and on USA Swimming's National Junior Team.
Our next home meet is the 2016 Coral Springs Open Invitational (SCY) on September 17-18, 2016
Also, save the date: Thursday, October 27th for the CSSC Halloween party, which will take place 5:30pm-8:30pm at Cypress Park. More details coming soon
Hope to see everyone at the meeting.
Thank you!
CSSC Board of Directors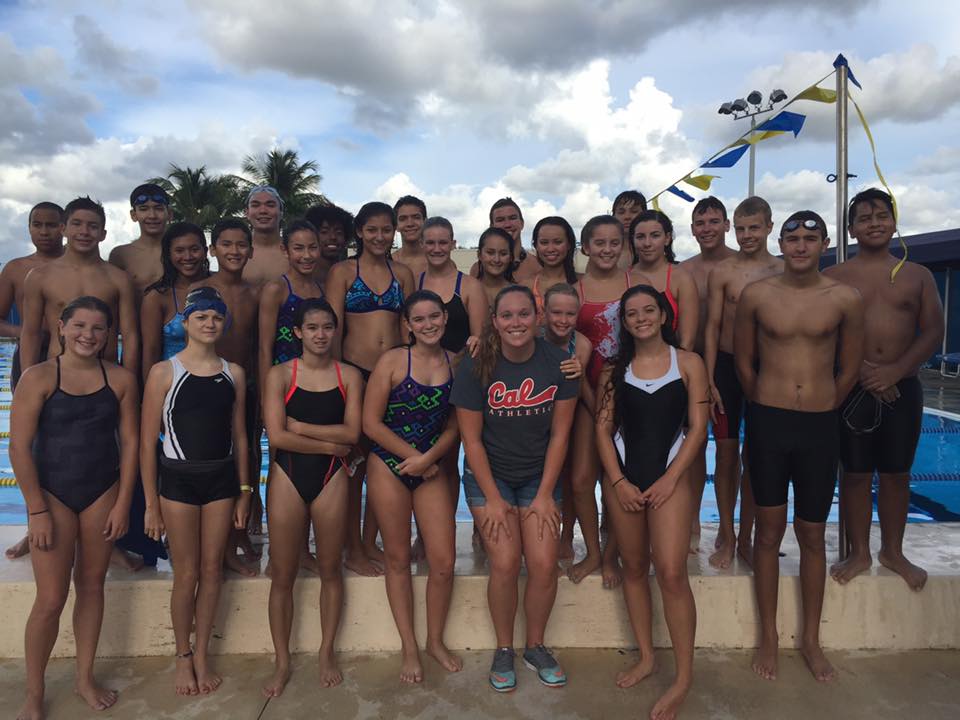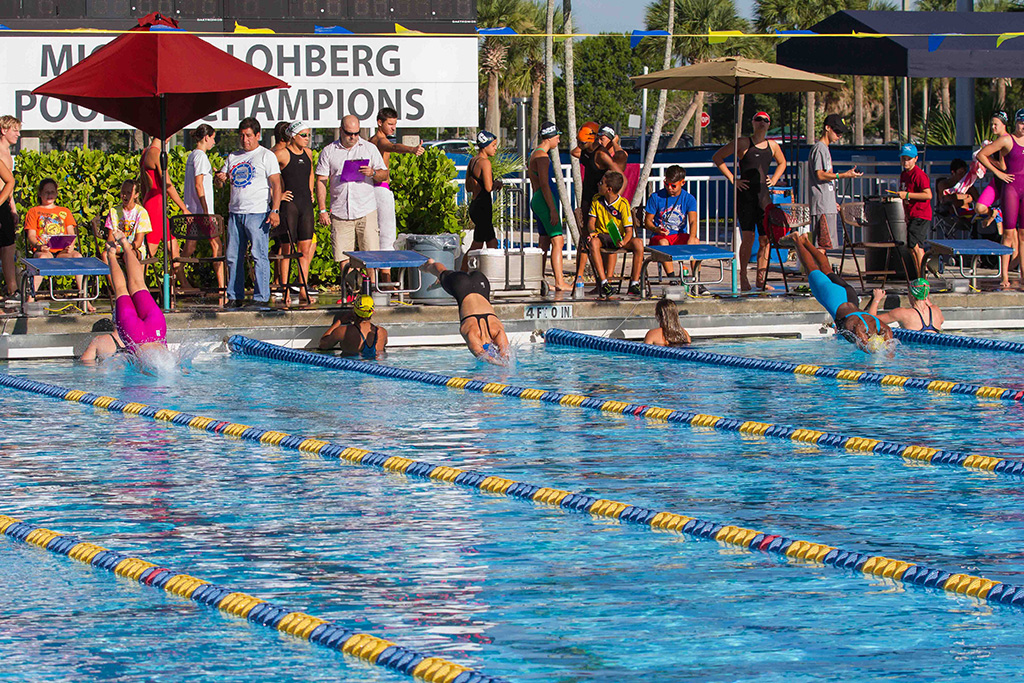 National Team
CSSC Head Coach Bruno Darzi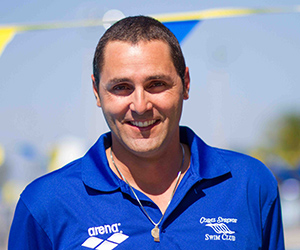 As we wrap up the month of August, we slowly were able to build up and increase the yardage. We also started a new dryland routine that proved to be efficient and challenging. For the month of September, we look forward to swim the high school and FGC meets. On the weekend on September 10, the National team swimmers will be competing in Sunrise, and at the following weekend, we will host our second to last swim meets this year.
The pool renovations have started and you can see the progress that has been made. All the work is set to be completed some time between mid-January and beginning of February. Our pool will look great with new overflow gutters and new starting blocks.
On Monday, September 5th, Labor Day, we will be having morning practice, staring dryland at 8:00am and finishing at 11:30am.
On September 17, we will host another swim and all the national team swimmers will be swimming the 500 free as a test swim. It's a great indicator to evaluate our endurance and figure out where in the middle of the season.
I am looking forward to another successful season.
- Bruno Darzi

Senior 2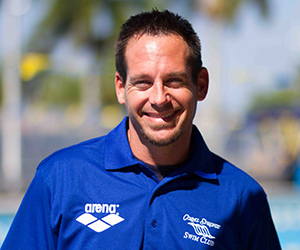 The Senior 2 program had a very impressive August training month. I am excited that the storms seem to be steering clear during our practice times allowing us to put in a full week worth of training. With the start of our pool renovation, high school swimming, and school we have a lot going on. The Senior 2 practice time of 4pm-6pm Mon-Fri. will remain in place for the remainder of high-school swimming which typically concludes in early November. We will continue to provide quality practices and training despite the less than ideal pool situation. Just know that we are doing EVERYTHING possible to accommodate our swimmers during the renovation period. Please be patient and understanding through this process and communicate with your coach any situations that may arise. We can all get through this together, and when all the dust settles we will have one the best swimming facilities in Florida.
On a sad note, August will be my final month as the head-coach of the Senior 2 program in Coral Springs. I would like to personally thank Bruno Darzi and the other CSSC coaches for helping me grow as a person and coach. Just think how peaceful swim-meets will be now without my sarcasm! I would also like to thank the CSSC board of directors for their tireless work and dedication to the swim club. I am grateful and indebted to you all for how well you have taken care of me over the past dozen years. However, I will still be around the pool deck coaching and at swim meets part-time for CSSC. Our new school block schedule and my school responsibilities have increased dramatically, and it has just made it too difficult to pursue both careers effectively at the same time. It has been a great ride that has lasted over a decade. I'll see you all on the deck!
Sincerely
-Coach Dave

White and Blue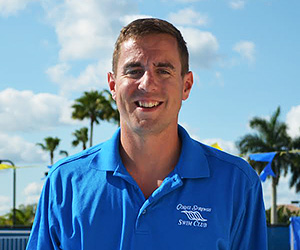 After coming off a great summer of championship season, the white and blue group looked to change gears and begin training for the upcoming short course season.
The focus this week has been building back up in the pool and using this as a time to get stronger with dryland! It has also been time for new athletes to move up groups and experience some new challenges! It has been exciting to see the new faces on the pool deck.
Although there were no meets for the Blue and White groups, Riley Botting competed for the FGC zone team in Cary, NC at the Southern Zone Age Group Championships.
At the meet Riley achieved 4 new best times- (400 free 4:57.45, 22nd) (200 free- 2:25.21, 43rd) (50 breast- 38.66- 22nd) and (200 I.M- 2:45.41, 45th). She also had a great finish in the 100 breast- 14th place.
Both the White and Blue groups look to compete in their first meet of the short course season September 17th at the Coral Springs Invite.
See you at the pool!
- Coach Mike

Silver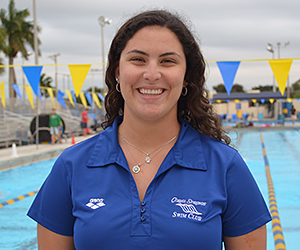 With school starting up again, Silver team has changed its practice time to 7-8 pm. In the month of September, Silver group has a few upcoming meets we will be participating in! Our swimmers who are 8 and under will be swimming in the Sizzler taking place September 9th. The same weekend Silver group will be swimming the Sunrise meet on September 10th. The following weekend we will be hosting our home meet on September 17-18th! I look forward to a great short course season and getting great results with the kids!
See you at the pool!
- Coach Bar

Mullins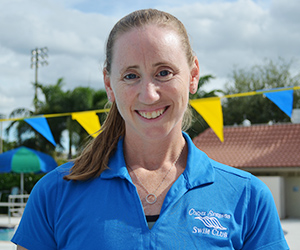 Hello Parents & Swimmers,
Welcome back from summer! It is great to have everyone back to our evening practice sessions at Mullins pool! Just a reminder that red group is
3:30-4:30pm
, green is 4:30-5:45, and gold is 5:45-7pm.
Coach Emma and I are asking that you make sure that you give your child water or gatorade(sport drink) to have while they are at practice. It is very hot right now and it is so important that swimmers stay hydrated while at practice and all the time for good performance.
We are also asking that all Mullins swimmers have a mesh bag for their swim equipment. They can keep their fins, board, and goggles in this bag so they can bring their equipment to and from the poolside much easier! the best part about a mesh bag is that you can keep the swimming equipment in it without everything getting moldy when it's wet. You can buy these mesh bags at the aquatic center.
We know that everyone is getting back into their schedules and please make sure that your swimmer is coming to practice as regularly as they possibly can. It is very important to their progress and their comfort level in swimming to get as much practice time as they can get. Thank you for your commitment to your child's swimming!
- Coach Jessica
- Coach Emma

Nutrition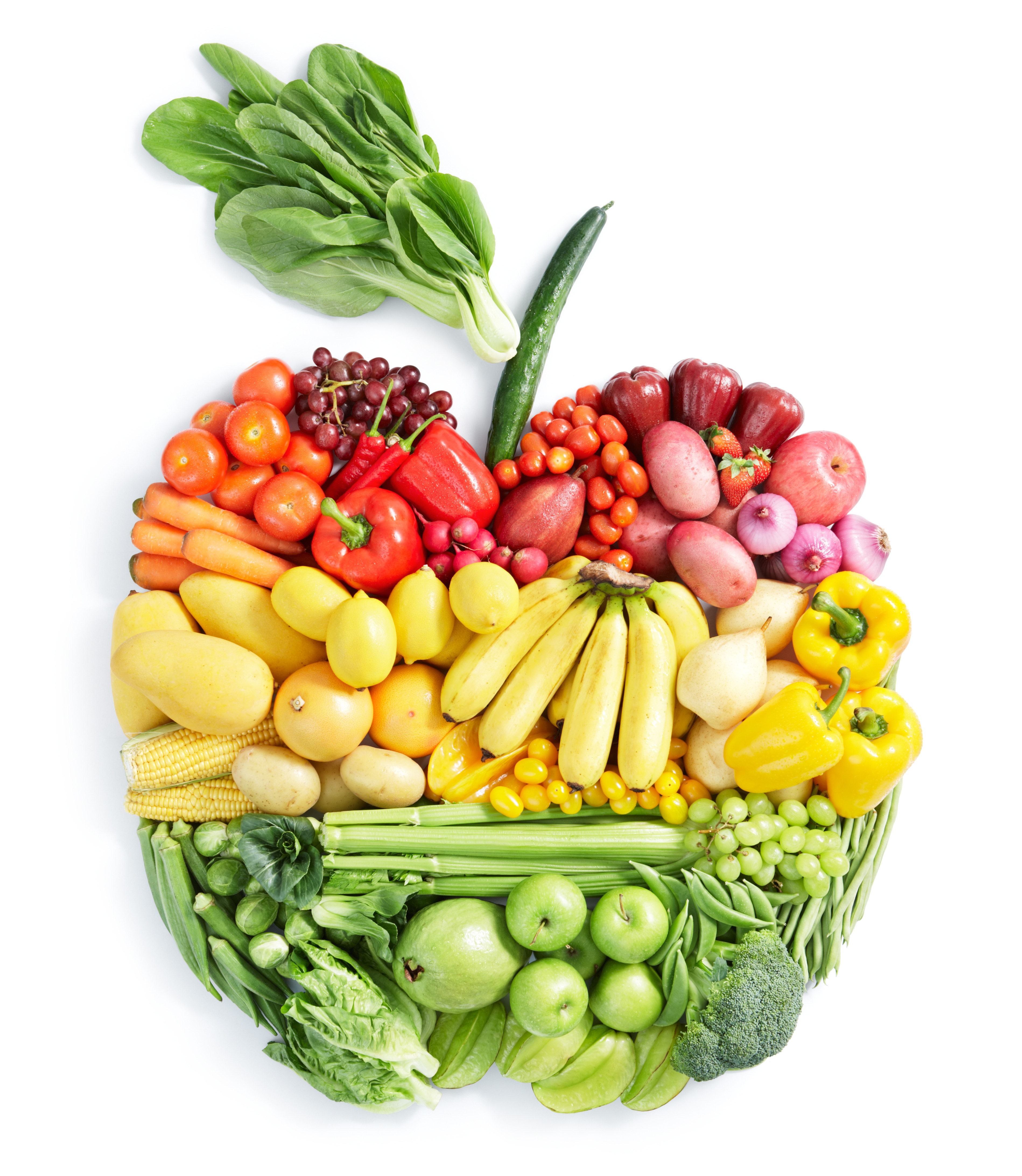 TOP TIPS FOR CHOOSING GREAT GRAINS
BY CHRIS ROSENBLOOM, PHD, RDN, CSSD
Grains continue to be bashed by some people, claiming grains hurt your brain, your gut, and your waistline. Grains can and should be a part of every swimmer's diet, unless you are diagnosed with celiac disease or non-celiac gluten sensitivity. For those of you who are healthy and active, grains are a powerhouse of nutrients and energy.

"Grains" is a generic term for cereal grains that include wheat, corn, rice and oats. Each one is healthful in its own way. Swimmers often ask what is the healthiest grain, but that is like asking which nut is the healthiest; they all contain needed nutrients, some containing more than others, but all are healthful.

Grains come either whole, meaning they contain all three parts of the grain (bran, endosperm, and the germ) or refined (usually refined grains are stripped of the fibrous bran and some of the germ, leaving just the soft part of the endosperm). Whole grains are more healthful than refined grains because they contain fiber and some nutrients that were stripped during processes. But, the recommendation of eating grains is to make half your grains whole. That is good news for those who don't like whole wheat bread; you can eat honey wheat bread (note the "wheat" in the name of honey wheat bread doesn't make it a whole grain, flour is made from wheat).

For those who want to branch out beyond the basic grains of bread, white rice, oatmeal, and corn, try some new grains, or as I like to call them, "great" grains. Grain mixtures are easy to find in the grocery store or in the deli counter as grain salads. Try quinoa (a grain that is also high in protein) with brown rice seasoned with roasted red pepper and basil, or grain blends of buckwheat, millet, and red and white quinoa. I like to use the blend combined with parsley, mint, red onion, cucumber and lemon juice for a grain-based salad, tabbouleh. Sprouted grains are also popular. These grains are somewhere between the seed and fully-formed plant and you can find sprouted wheat bread, for example, in many grocery stores or as sandwich bread in some restaurants. Sprouted grains may make nutrients more absorbable, but the research isn't conclusive.

So, swimmer don't need to avoid grains; choose a variety of grains to get carbohydrates, vitamins, and minerals and energy (calories). Oh, and popcorn is a whole grain…a great snack for swimmers!


For more information and recipes, check out https://www.choosemyplate.gov/grains.

Chris Rosenbloom is a professor emerita of nutrition at Georgia State University and a registered dietitian. She provides sports nutrition consulting services to sports teams, athletes and coaches. To learn more, visit her website at http://chrisrosenbloom.com/ or follow her on Twitter @chrisrosenbloom. She welcomes questions from swimmers, parents and coaches at This email address is being protected from spambots. You need JavaScript enabled to view it..