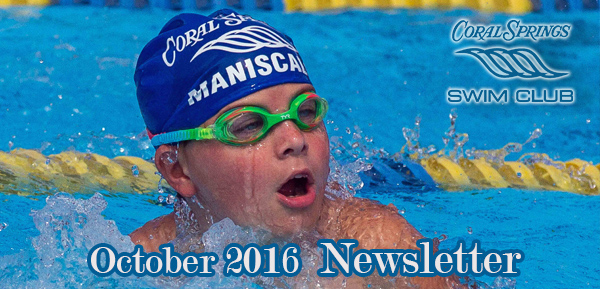 Message From the Board | National | Senior 1 | Senior 2 | White and Blue | Silver | Mullins | Nutrition

Message from the Board
CSSC Families,
Stay safe during the Hurricane and please check back on our website or on Facebook for the latest information.
There will be no practice today or

Thursday

. Practice availability for the remainder of the week will be announced once the information becomes available to us. The Sizzler and the IMX meets have been canceled. Be safe!
CSSC FOOD DRIVE
The Coral Springs Swim Club is collecting non-perishable items to help replenish the pantries at Broward Outreach Centers. There will be a collection box at the Aquatic Complex front office and also at Mullins Park Pool until

October 10th

. The swimmers will deliver the items and serve lunch to the homeless
. Swimmers 12 and over who would like to participate at the homeless shelter please email me for all the information

This email address is being protected from spambots. You need JavaScript enabled to view it.
HALLOWEEN PARTY
The CSSC Halloween Party will be on Thursday,

October 27th 5:30pm-8:30pm

at Cypress Park Pool. There will be a pot luck dinner, DJ, dancing, haunted house and costume contest.
EARLY USA REGISTRATION DISCOUNT
Early USA Swimming and CSSC Annual Registration for 2017

- A $10 discount will be given to each swimmer registered between now and

November 30
th
($160). The discount only applies to current CSSC members. All swimmers must be registered by

December 31, 2017

. No exceptions.
Thank you for your continued support,
CSSC Board of Directors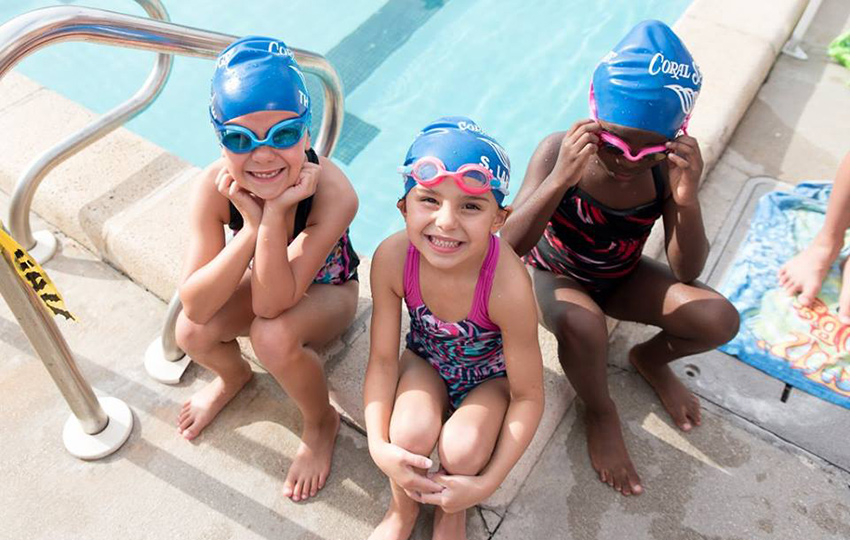 National Team
CSSC Head Coach Bruno Darzi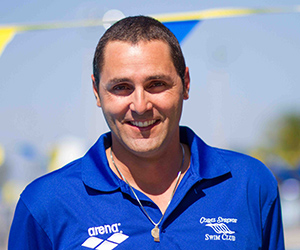 In September, we hosted another Invitational meet. Our kids did a great job racing and we had some nice improvements. Pool space was limited due to the 50-meter pool renovations; however, we were still able to attract 425 swimmers. The meet ran smoothly and all the volunteer, officials, timers, and board member did an outstanding job making sure that we ran another successful meet.
Unlike some of the meets we have hosted in the past, the September Open Invitational was an open meet format with all the age groups swimming together.
Delaney Biro earned the gold in the 50-yard butterfly and 500-yard freestyle. She also took home the silver in the 100-yard butterfly.
Brooke Cordoba shattered her previous 500-yard personal best by dropping a whopping 18 seconds. Cordoba placed 4th it the 50 and 100-yard breaststroke.
Dominique Fajardo took the silver in the 50-yard butterfly and 4th in the 50-yard freestyle and 100-yard individual medley.
Anna Kasperski dropped over 24 seconds in the 500-yard freestyle. Anna placed 5th in the 50-yard butterfly.
Connor Marks dropped over 3 seconds in the 100-yard butterfly and placed 7th in the 200-yard backstroke.
Julie Mason dropped over 1 second in the 100-yard individual medley. She placed 11th in that event as well as the 100-yard breaststroke.
Andres McKeon dropped nearly 2 seconds in the 100-yard freestyle. He swam two additional personal best times in both 100 and 200-yard backstroke.
Jose Pascual touched the wall in 3rd place in the 100-yard breaststroke. He also bettered his 50-yard backstroke.
Gianluca Savino had an outstanding meet, bettering times in all of his seven events. He dropped over 13 seconds in the 500-yard freestyle, and another 4 seconds in the 200-yard freestyle.
Megan Schimansky earned the gold in the 50 and 200-yard backstroke as well as the 400 individual medley. She also took the silver in the 100-yard backstroke.
Sarah Schimansky shaved off over 13 seconds in the 200-yadr backstroke. She also improved her 500-yard freestyle time by over 10 seconds.
Gregory Trimble dropped over 10 seconds in the 500-yard freestyle. He swam best times in all of his six events.
We now turn our focus to the next upcoming meet in Sunrise on the weekend of October 8-9. It will be our last chance to tune up for the remaining High School Championship Meets (Districts, Regions, and States) and Winter Champs. We look forward watching our kids race again.
- Bruno Darzi

Senior 1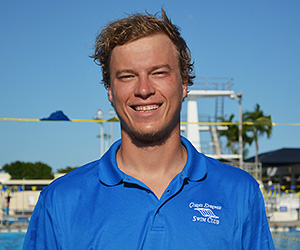 We're now neck deep into high school season. It's been difficult for both myself and the swimmers. Since there is a school dual meet almost every week, it seems overwhelming the amount of racing the kids are doing. However, all of them have done very well in stayimg consistent with both training and the results shown at their respective dual meets. The weekend of the 17th we had our first home meet since the beginning of the 50 meter renovation and the results were stellar. Most of the swimmers swam tired yet were still able to either maintain time or drop a little here and there, which is right were we should be. With the limited pool space we've had, I'm incredibly happy with how well everyone has done. From here we look forward into October with BCAAs, eventually Districts, and regionals. We need to continue training as a group and supporting each other as a team, we're almost done with high school season!!
I'd like to mention that the end of September was especially difficult for me. The club lost a dear friend and my former coach, Chris Jackson. I'd like to thank the swimmers and parents for the kind words of support I've received.
See you on the pool deck,
-Coach Brian

Senior 2
Dear CSSC Families,

My name is Raphael Lima and I just spent my first week coaching the Senior 2 group.

During this week, I had a pleasure to meet not only swimmers from the Senior 2, but also from other groups and some great parents. I would like to thank you all for being so kind and making me feel welcomed.

As I had an opportunity to share with some of you, I am a former World Class swimmer who was a member of the Brazilian National Team in which participated in many FINA World and South American Championships. I recently competed at the Masters World, Pan American and some USA National Championships where I was able to place all the way from making finals to gold medal.

Based on all the information I learned from my Major in Physical Education and Masters in Sports Science plus all the experience I have had as a swimmer, I have been able to help a lot of athletes from all levels reach their goals with me as their coach.

I am looking forward to do at least the same thing or better at CSSC!

Best Regards,

Coach Raphael Lima.

White and Blue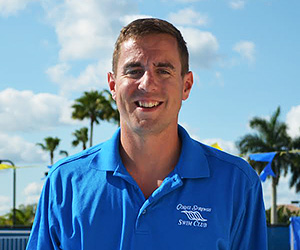 Blue and white groups had a great September, kicking off the short course season with their first meet at the Coral Springs Invitational.
This meet was highlighted by great swims and new J.O qualifying times. Hailey Wells and Lauren Suglio achieved their first ever J.O cuts in the 50 free (Hailey) and 50 fly (Lauren).
Other blue groupers set themselves into the U.S.A national top 20 list to start the season with outstanding swims. Riley Botting (200 free, 100 breast) Riley McCormick (200 fly, 400 I.M), Faith Fowler (400 I.M), Giulianna Garcia (200 fly).
October will be a busy month as the White and Blue groups head to Sunrise for the IMX meet and then to Lake Lytal for the Mike Horgan Invitational!
Hope to see everyone there!
- Coach Mike

Silver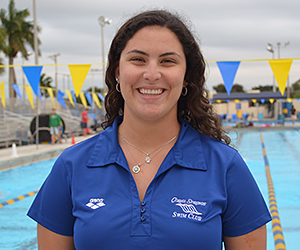 In the past month Silver participated in 3 meets; a Sizzler, the Sunrise meet and our home meet! The swimmers from Silver group swam very well in all 3 meets. I am very pleased to see all of their hard work in practice pay off in their races. We will contiune to train hard in the upcoming season to get prepared for our upcoming meets! See below the results from our past 3 meets:
Sizzler:
Adelia Cira swam best times in her 25 fly, 25 back, and 25 free. Carolyn Powell swam her fastest times in the 25 fly and 25 breast. Sophia El Chantiry also swam and did very well.
Sunrise:
Carolyn Powell improved her times in the 50 back, 100 breast, and 100 IM. Sophia El Chantiry shaved off 8 seconds in her 50 back and 7 seconds in the 50 free. Skylar Croasdale, Agustine Colussi, Adelia Cira, and Andrea Peterson also swam in the meet and had very nice swims.
Home Meet:
Adelia Cira dropped 13 seconds in her 100 free and shaved off 1 second in her 50 free. Skylar Croasdale improved her time by 2 seconds in the 100 free and shaved off a second in her 50 free. Sophia El Chantiry shaved of 37 seconds in her 200 free and dropped 2 seconds in her 100 free. Lucas Mendicino bettered his time by 16 seconds in the 100 free. Andrea Peterson improved her time by 11 seconds in her 100 free. Carolyn Powell swam best times in her 200 free shaving 35 seconds, 100 IM, 50 fly, and 50 free. Amanda Robins swam a personal best time after dropping 17 seconds in her 100 free.
See you at the pool!
-Coach Bar

Mullins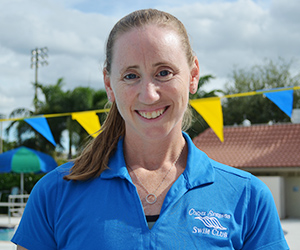 Hello parents & swimmers,
We would like to congratulate our swimmers of the month from September: Katelyn Lay, Kenneth Rattray, and Ysabella Sapp. You guys have worked so hard and keep up the good work!
Congrats to all of our swimmers from the CSSC meet in September- we had mostly best times from all swimmers and new swimmers really step up with some awesome performances!
Jack, Noah, Martin and Valeria! Great job kids and many more great meets to come from you guys!
Please be sure to mark your calendars for our Halloween party on
October 27th
! Coach Jessica needs help to set up in the morning on the 27th please email her ASAP to sign up! Also don't forget to sign up for your potluck item.
www.perfectpotluck.com
Coordinator name: Long
Password: 2016
See you at the pool!
- Coach Jessica
- Coach Emma

Nutrition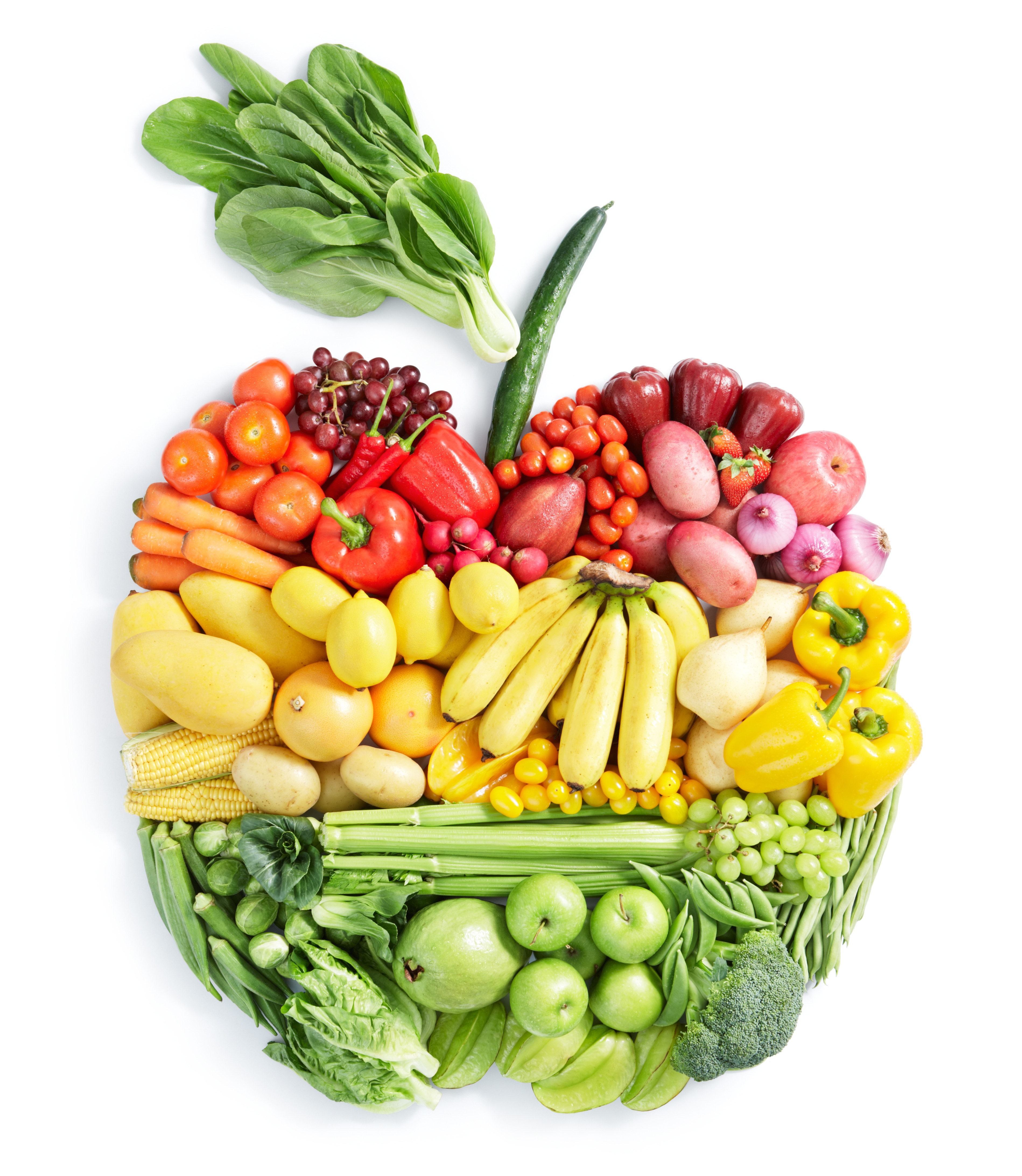 5 SURPRISING REASONS YOUNG SWIMMERS SHOULD EAT BREAKFAST
BY JILL CASTLE, MS, RDN

Is your swimmer a breakfast eater or a breakfast skipper? Research tells us that 8 to 12 percent of all school-aged kids skip breakfast, and by the time they enter the teen years, as many as 20 to 30 percent of them have completely given up the morning meal.
According to a 2008 study in Pediatrics, kids and teens that ate a daily breakfast had a lower body mass index (a measurement of weight status in relation to height) than those who occasionally ate breakfast or skipped it all together.
This dietitian wants the young swimmer to eat breakfast. Here are my reasons why:
Breakfast provides approximately 20-30% of the swimmer's daily nutrient intake.
Eating a daily breakfast means young swimmers have a better shot at meeting their nutrient needs on a daily basis, and less pressure to eat and meet those nutrient needs later on in the day. For example, including fruits and veggies in the morning meal means swimmers don't have to play catch-up at the mid-day meal or at dinner (which seems to be the case for many athletes).
Swimmers can also target key nutrients such as fiber, calcium and vitamin D quite easily by eating fruit, whole grain breads and cereals, or dairy and non-dairy substitutes such as milk, soymilk, yogurt, eggs, or fortified cereals, respectively.

Breakfast helps swimmers meet their high calorie needs.
Young swimmers generally require more calories than the non-swimmer due to the nature of swimming, a high calorie-burning sport. If the swimmer skips breakfast, he may miss out on some serious calories (a third of the day's provision from meals) and need to make these up throughout the day. Remember, calories aren't just for sport, they are for growth and development, as well. In looking for inconsistent calories throughout the day, the young swimmer who isn't gaining weight or growing well is often missing a substantial breakfast.
Breakfast initiates the appetite cycle, which is key to being able to regulate eating.
The appetite cycle helps kids and teens (and adults) tune in to when to eat and when to stop eating. For example, the swimmer feels hunger, and the swimmer eats; the swimmer feels full or satisfied, and the swimmer stops eating. Setting this cycle in motion has a key benefit according to the research: it helps reduce overeating later in the day.
The biggest predictor of overeating is under eating. Ironically, some swimmers skip breakfast because they think it will help control their weight or prevent weight gain. However, studies show that skipping meals, particularly breakfast, is tied to overeating and unwanted weight gain.
Breakfast raises blood sugar after an overnight fast.
Sleeping for seven to nine hours a night (hint: that's the desirable amount of sleep for growing kids and teens) means that the body has been fasting. Eating a breakfast raises blood sugar levels and sends energy to the brain and other cells within the body. It's like priming the pump on an engine or turning on the ignition in a car. The brain and body receive an injection of energy, which means attention, focus and memory are heightened and the body is energized for motion.
Breakfast may calm the tummy.
While sleeping, stomach acids accumulate leading some kids and teens to wake up feeding nauseous or too sick to eat in the morning. But eating can help. Food in the tummy acts as a sponge, sopping up stomach acids and quelling that sick feeling.
If ever you doubt the importance of breakfast for the swimmer, remember this: breakfast adds nutrition, primes the brain and body for learning and activity, and sets regulated eating in motion—all good things for the growing swimmer!
Jill Castle, MS, RDN is a registered dietitian, childhood nutritionist, and youth sports nutrition expert. She is the author of Eat Like a Champion: Performance Nutrition for Your Young Athlete. Learn more about Jill atwww.JillCastle.com and check out her free list of 70 Awesome Pre-Workout Snacks for Kids.