Message From the Board | National and Senior 1 | Senior 2 | White and Blue | Silver | Mullins | Nutrition

Message from the Board
CSSC Families,
March will be an exciting and busy month for CSSC. Our next home meet is the FGC Junior Olympics which will take place this weekend, March 4-6. This is one of the biggest meets of the year, and we can use your help! Volunteers are needed. Please be sure to sign up. Also if you would like to donate baked goods, fruits, or breakfast casseroles, we have set up a Perfect Potluck.
We will be participating in the 2016 Women's Wellness Race on March 26th. CSSC is given a discount on the registration fee so our registrations have to be manually entered by the race director. Please fill out the Registration Form by March 11th. The forms with payment can be dropped off at the Aquatic Complex office. This is a very fun event and we have won 4 years in a row for the largest team. Come out and support a wonderful cause!
The Annual CSSC Barbecue will take place at Betty Stradling Park on Wiles Road, right after the wellness race, from 11:30-2pm.
CSSC High School Swimmers be sure to review and download the 2016 Michael Lohberg Scholarship application. The eligibility and requirements are listed. It applies to High school seniors only. Please bring your completed application to the Aquatic Complex office, Attention: Danica Schimansky. Deadline is April 1st.
Thank you for your continued support,
CSSC Board of Directors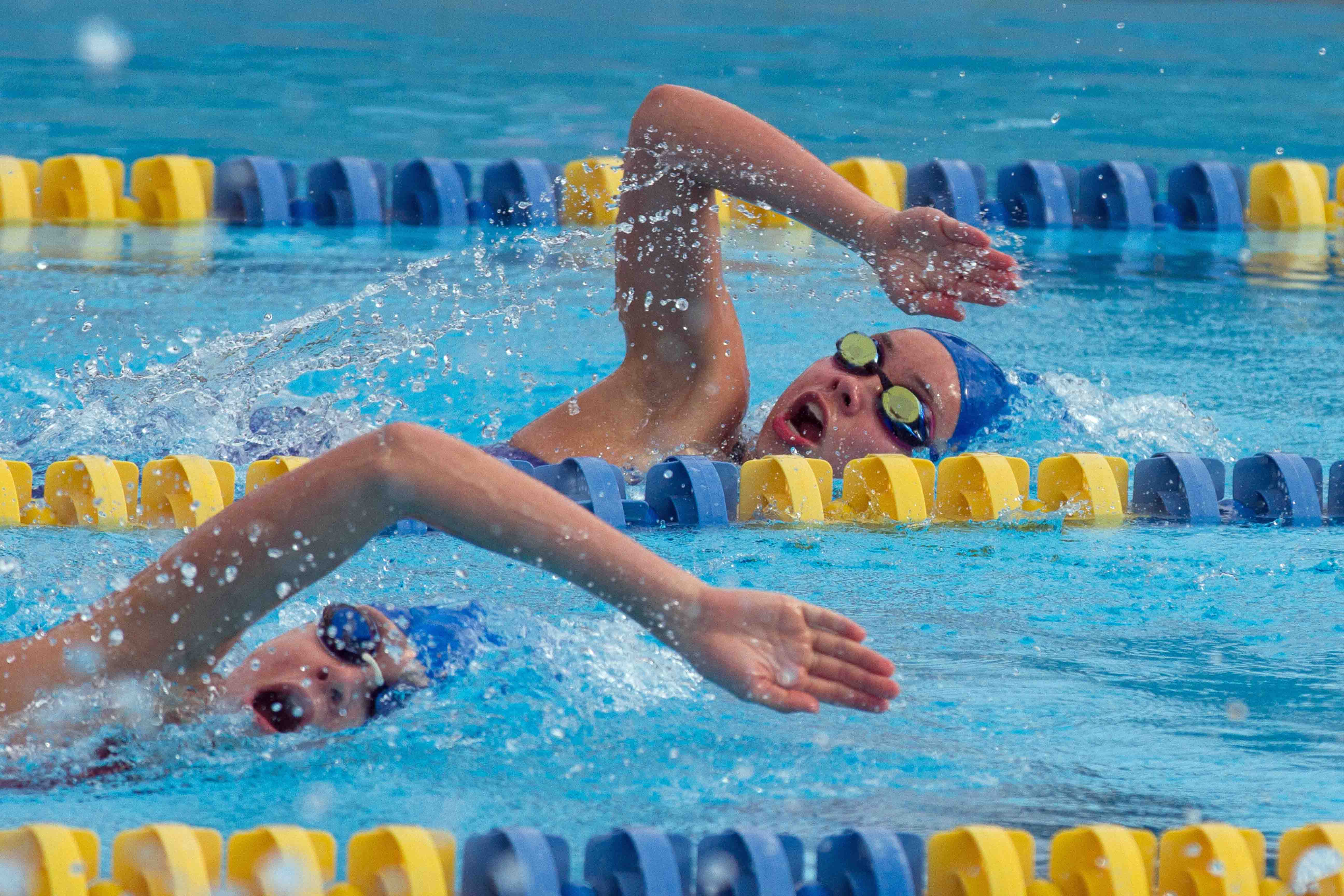 National Team and Senior 1
CSSC Head Coach Bruno Darzi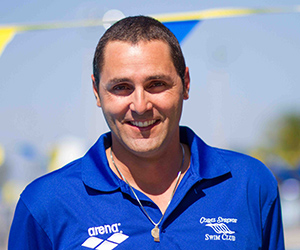 The championship month is finally here, with four championship weekends in a row. Some of our swimmers will be competing in two meets, or maybe even three and, some swimmers will continue their training until the first weekend in April while preparing for the FGC vs FL All Stars meet.
It's a challenging task that prove to be a test for our kids.
The Area Champs was just last weekend, and the kids will be swimming JO's, then Sectionals, then Senior Champs in the coming weeks. After spring break, some of our 14 and under kids will have to continue their training to compete against the fastest swimmers from Florida Swimming. It's time to stay focused and get ready to race. While we, coaches, would love to have 100% improvement coming from all of our kids, we know all too well that's very difficult to achieve, and for all sorts of reasons. In some cases, the training wasn't done as well as it should have been. In other cases, some kids got sick along the way. Or, some of them had a bad start, or bad turn, or simply got out-touched on their last stroke. Regardless of the outcome, we accomplished so much more that just being able to go to a meet and be able to compete against the fastest kids in our LSC. Regardless if we succeed or fail, our kids need our support, the parents' support so they can pick themselves up and try again.
This season has been especially challenging with the merging for both Senior 1 and National team. It's been interesting and fun at the same time watching both groups interact and get closer to each other more than ever before. New friendships have been formed, new challenges have been faced head on and I can't say enough how proud I am of this group of swimmers we have. They worked their tails off.
We look forward to watch them race in the next three weeks.
See you at the pool.
- Bruno Darzi

Senior 2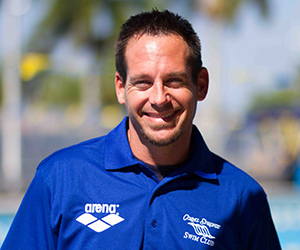 The Coral Springs Senior 2 program is on a roll! With an excellent home meet performance in February, our swimmers are looking good for fast performances during the championship meets in March. In the February meet, Julianna Gatlin, Marli Dearen, Ashley Ruf, Shelsie Olivo, Fabrizio Parraga, Koral Wizst, and Nathan Tauzer all swam multiple best times! I am so proud of these swimmers for their hard work in practice. Right now not only are we battiling the elements, we are battling cold/flu season, ear aches, rashes, and other injuries. The fact that we continue to swim best times under these circumstances is amazing. Lets hope we can put a great practice month together in February will minimal practices being missed from various reasons, and we will fly in those championship meets. Swimmers, now is the time to "suck it up" and put one hundred percent effort and focus into every practice. Although you should be doing that in every practice, its time to get serious. Lets makes next month's training the best yet. We've been doing a great job, now lets keep it up.
-Coach Dave
-Coach Brian

White and Blue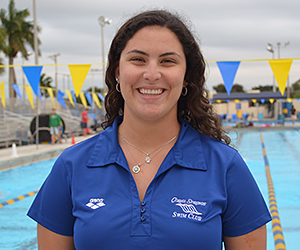 We ended February with some awesome swims! White and Blue swimmers particapted in Area 2's as a last chance to get JO cuts! The kids swam some amazingly fast swims and some got the JO cuts! I am very impressed by how hard the swimmers have been training lately and look forward to some more fast swims next weekend at JO's and next season! See below the results from Area 2's:
White Group:
Tyler Armbruster swam best times in the 50 fly and 100 breast, he got the JO cut in the 50 fly. Kaitlyn Bonasera droped 14 seconds in her 200 back and swam best times in the 50 fly and 50 free. Roni Lubarsky improved her times in the 100 IM and 50 breast. Sebastian Savino shaved off time in his 100 breast and 50 back. Rhania Suarez shaved off 4 seconds in her 50 free and 50 back. Sarah Tauzer dropped 11 seconds in her 200 IM and swam best times in the 50 fly, 100 breast, and 100 free.
Blue Group:
Kaitlyn Armbruster shaved off 11 seconds in her 200 IM, and improved her time in 100 fly, and 200 free, she got the JO cut in her 200 free. Sofia Barrios achieved the JO cut in her 200 free, and dropped 20 seconds in her 200 IM. Jason Bonasera dropped time in his 50 fly and 100 IM. Ryan Brander improved his time in the 10 free and 200 breast. Amber Candido dropped 4 seconds in the 500 free and 100 fly. Lydia Lanahan dropped time in her 200 free and 100 free. Sara Laplant shaved off 6 seconds in her 200 free, she also dropped time in the 50 breast and 100 IM. Darion Louis-Jeune got the JO cut in his 100 breast and 50 back. He swam best times in the 200 free, 50 back, 100 fly, and 100 breast. Riley McCormick got some JO cuts in her 50 fly, 200 free, and 100 free. She swam best times in the 50 breast, 100 breast, and 50 back. Ashley Nagy improved her times in the 200 IM, 100 fly, and 100 free. Elisabeth Olson shaved off 8 seconds in the 200 IM. William Olson, dropped 8 seconds in his 200 IM, and improved his times in the 100 back, 200 free, and 100 fly. Emily Robertson got the JO cuts in her 100 back, 50 fly and 200 free. Lauren Suglio swam best times in the 100 free, 100 IM, and 50 breast.
I look forward to seeing more fast swims at JO's and next season!
See you at the pool!
-Coach Bar

Silver
The month of February was a very exciting month for Silver group. The group is training very hard during the week, and I am proud of how hard they are working in practice and in meets! We had some Sizzlers for our 8 and under and swam at Area 2's February 27-28th. Sophia El Chantiry dropped 13 seconds in her 100 free, and improved her time in the 50 free and 50 back. Vivanna Fernandez swam the 50 free and 100 free. Mia Landol improved her time in the 100 free. Carolyn Powell swam best times in her 100 free, 50 back and 50 breast. I am excited to see how this group grows!
See you at the pool!
-Coach Bar

Mullins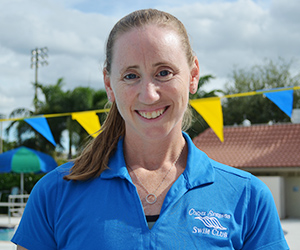 Hello Parents & Swimmers,
Now that the weather is warming up we are excited to see everyone back in the pool and training hard! If you are ever going to miss practice or having issues with practices times fitting into your schedule, please always let Coach Jessica know, so that we can be informed.
Let's make sure that we are giving our children Water bottles to bring to practices- it is crucial to their performance that they stay HYDRATED!
Please don't forget that we do not have a meet scheduled to swim this month of March, However, we have some very important events taking place for the club as a whole and please make every effort to attend these events! So important to the kids swimming that they are having fun and socializing with each other!
Welcome to our new swimmers that have joined our team from the Swim America program! Katelyn Lay, Nicholas Campillo, Isabel Gordon, and Luciano Alzate!!! We look forward to good swimming from these new swimmers!
- Coach Jessica

Nutrition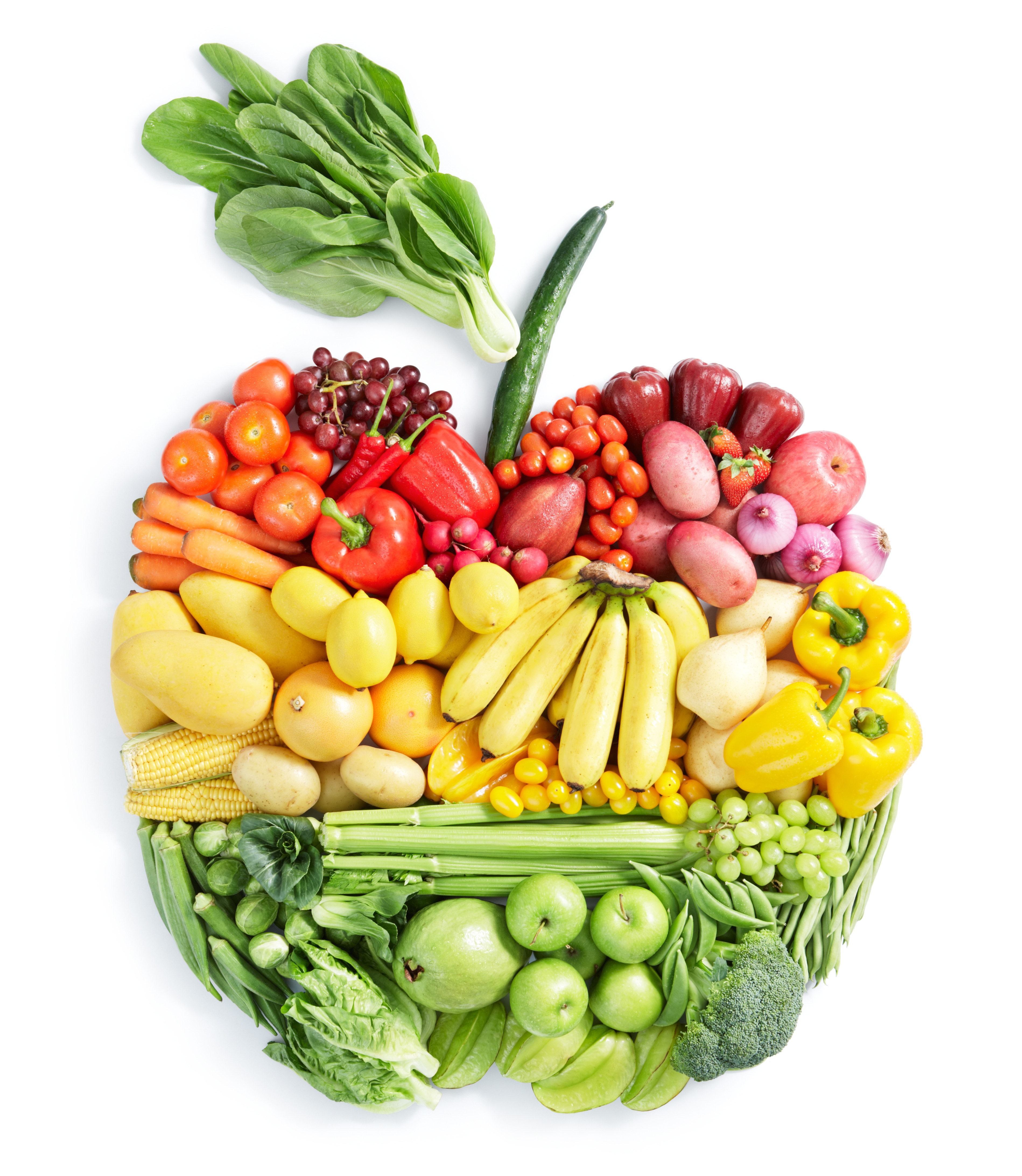 5 Nutrition Myths that Won't Die
By Jill Castle, MS, RDN
Certain tenets of nutrition are tried and true, backed by the research, and used in practical and effective ways. Take, for instance, the evidence on protein distribution in athletes. Research continues to unfold, building a stronger case for even protein distribution throughout the day, and athletes can translate this evidence into their day-to-day eating.
Other beliefs about nutrition are just that – beliefs. They are not necessarily based in science, rather based in social proof. ("I'm doing it and it works!") Or, the science has evolved to reveal new knowledge, but the folks won't let the old myth die.

Here are a few of those nutrition myths that just won't die:
YOUNG SWIMMERS NEED TO LOAD UP ON CARBS BEFORE A MEET
Although a popular concept, carbohydrate loading has not been proven effective in young athletes. For one, carbohydrate loading is an approach based on what we know about the adult metabolism of carbohydrate. When researchers have studied the young athlete, they've found they don't store – or load – carbohydrate in their muscles as well as adults. Females, because they have less muscle mass than males, store even less. It's not until teens reach late adolescence and adulthood that they may see the benefits of carb-loading on their performance.

The Science: A consistently high carbohydrate diet (45-65% of calories from carbohydrate) day in and day out provides the consistent and reliable fuel source the growing athlete needs.
REGULAR FOOD ISN'T GOOD ENOUGH
As the food industry for engineered sports foods and supplements has grown, so has the idea that regular food isn't good enough.
But in most cases, it is.
What manufacturers cannot duplicate in food is the blend and concentrations of a variety of nutrients and how they uniquely interact in the body. "Although bars contain added protein, vitamins and mineral, we really have no idea how well any of those nutrients are absorbed in the body; with real food, you know what will get delivered to your body," says Dr. Chris Rosenbloom, PhD, RDN, CSSD and professor emerita of nutrition at Georgia State University.
The Science: There is no evidence that suggests better sports performance in children and teens when extra vitamins, minerals and other nutrients are added to the diet in the form of multivitamins or single nutrients, taken alone or engineered in food. Anchor the sports diet in real food. It's more satisfying, tasty, nutritious, and a proven energy and nutrient delivery system that works.
DEHYDRATION CAUSES CRAMPS
Research has been slim in proving that dehydration and electrolyte abnormalities are the root cause of muscle cramps. This is partly due to the fact that muscle cramps are spontaneous and often unpredictable, making them difficult to re-enact in the lab setting.
One researcher, Kevin C. Miller, proposes neuromuscular fatigue (muscle exhaustion) as a theory for why muscle cramps occur in athletes. Neuromuscular fatigue stems from overuse of the muscles coupled with inadequate rest. When a muscle is extremely tired, mechanisms within the muscle start to misfire. Small nerves that should keep the muscle from over-contracting may malfunction, and cause the muscle to cramp.
The Science: Adequate hydration is critical to any young athlete's performance, but there are other key things the swimmer can do to avoid cramps such as stretching, adjusting the training intensity, eating more fruit (for potassium) and salty foods, and even trying pickle juice, as it has been demonstrated to quickly reverse cramps in some athletes.
SWIMMERS CAN EAT ANYTHING (& AS MUCH AS THEY WANT)
Michael Phelps highlighted the 'eat anything and as much as you want' approach to sports nutrition during the 2008 Olympics, registering an out-of-this-world daily calorie intake that showcased unhealthy foods. He was clearly going for quantity, rather than quality.
While swimming is a grueling, high-calorie-burning sport, the best athletes understand that the sweet spot is quantity and quality when it comes to their sports diet.
Not surprisingly, according to a Men's Health magazine interview in 2012 (http://www.menshealth.com/fitness/the-new-michael-phelps-diet), Phelps revised his sports diet, opting for healthier foods that help his body perform better.
The Science: Meals and snacks filled with unhealthy foods – sweets, fried food, and other processed food – won't give the growing athlete the foundation to perform well, or establish healthy eating for years later. And, according to some recent research, poor eating contributes to unhealthy weight gain and obesity, even in young athletes. Paying attention to the type of foods in your sports diet is just as important as making sure enough calories are on board.
ATHLETES NEED MORE PROTEIN
True, studies in young athletes show there is an increased need for protein in athletes compared to non-athletes. Athletes are building more muscle during exercise and need a bit more protein for the muscle repair work that occurs after exercise.
This increased need is about an extra 20 grams per day in a 100-pound athlete or an extra 25 to 40 grams of protein per day in the 140-pound athlete. (The equivalent, food-wise? Add an extra three to six ounces of meat, another 2 cups of Greek yogurt, or a ham/egg/cheese breakfast sandwich. Can you say 4th meal?).
The Science: Most young athletes get plenty of protein in their diet from the food they eat. In fact, studies show that most young athletes eat 2-3 times more protein than they need. However, swimmers who diet or follow a vegan diet may fall short on good protein sources.
Got a nutrition myth that needs to find a resting place? Let me know!
Jill Castle, MS, RDN is a registered dietitian, childhood nutritionist, and youth sports nutrition expert. She is the author of Eat Like a Champion: Performance Nutrition for Your Young Athlete. Learn more about Jill atwww.JillCastle.com and check out her free list of 70 Awesome Pre-Workout Snacks for Kids.