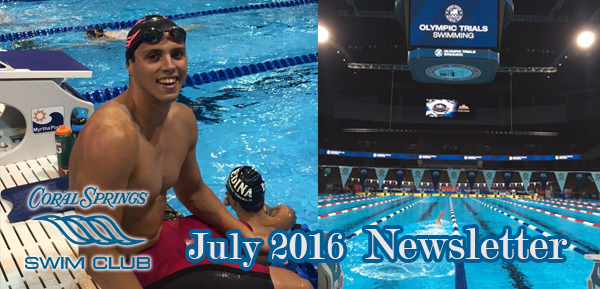 Message From the Board | National | Senior 1 | Senior 2 | White and Blue | Silver | Mullins | Nutrition

Message from the Board
CSSC Families,
We have two special events coming up this summer:
The Championship Breakfast for all swimmers will take place on

Wednesday, July 13th at 10:30am at the Aquatic Complex

. The Mullins groups will swim at the Aquatic Complex that day
Our End of the Summer Splash Bash for all swimmers and families will take place on

Sunday, August 14th from

2-6pm

at the Aquatic Complex. There will be a dunk tank, snow cones, the diving well, water polo, and much more. It will be a potluck, and each family will bring a dish.
Our next home meet is Senior Championships on July 22-24th. Volunteer sign up will be posted on the website soon.
Thank you for your continued support,
CSSC Board of Directors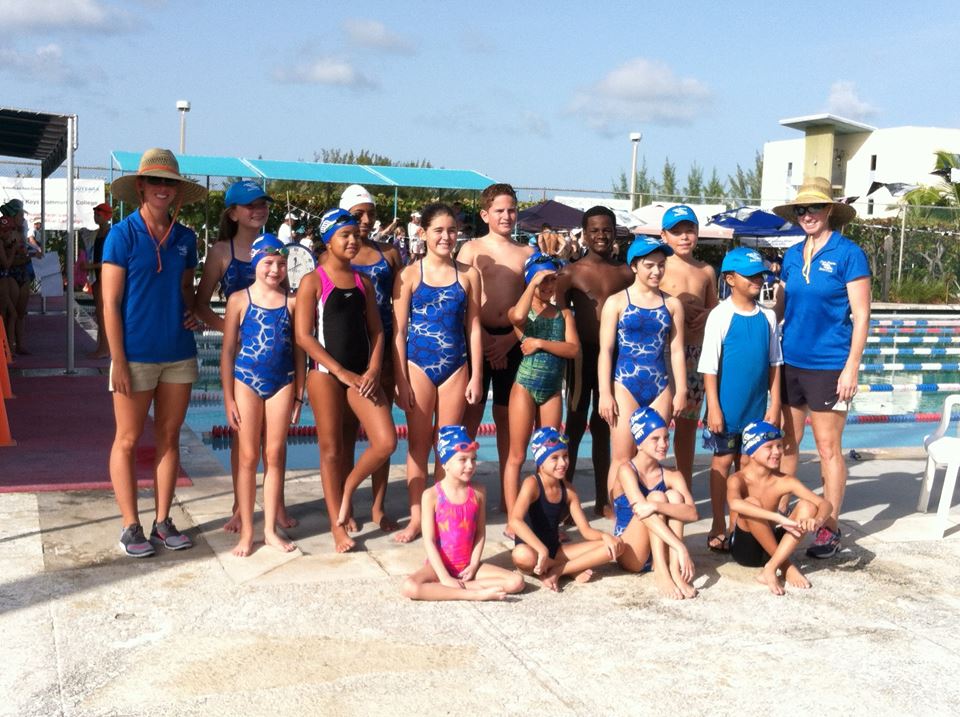 National Team
CSSC Head Coach Bruno Darzi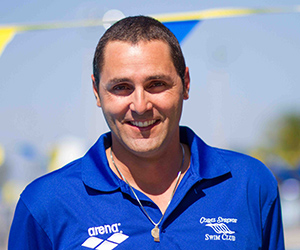 The month of June was exciting and full of great results. We hosted another successful edition of our annual Michael Lohberg Invitational with over 600 swimmers from Florida Gold Coast, Florida Swimming, Connecticut, Peru, Dominican Republic and Jamaica. Despite the summer weather, when afternoon storms happen daily, we were able to complete all the sessions, and had excellent results. It was a great opportunity to see where we are in the season, and to be able to make some adjustments for the upcoming championships. See below the results from the 2016 Michael Lohberg Invitational.
Delaney Biro finished in the top 6 of all of her events. She earned the silver medal in the 50 butterfly, placed 4th in the 100 of the same stroke as well as a 4th place finish in the 100 freestyle. Biro was selected to be a member of the 2016 FGC Southern Age Group Zone team; however, she will be competing in Tupelo, Mississippi at the Senior Southern Zone meet.
Rachel Botting swam 4 new personal best times. She out-touched everyone to snatch the gold in the 200 freestyle after shaving off over 3 seconds from her previous best. Botting earned bronze medals in the 50 and 100 freestyle, and 50 and 100 breaststroke. Rachel was just recently selected to be part of the FGC Age Group Southern Zone team, and will compete in North Carolina at the beginning of August.
Despite recovering from an illness that kept her out of the water for several days, Brooke Cordoba was still able to swim 3 new personal best times and finals in the 50, 100 and 200 breaststroke.
Alex Evdokimov, while preparing for his first US Olympic Trials, swam the 100 butterfly and stayed just shy of his personal best.
Kalvin Hernandez dropped over 5 seconds in the 200 butterfly, and nearly 2 seconds in the 200 freestyle. He also lowered his time in the 50 freestyle.
Anna Kasperski swam 4 personal best times and made finals in the 50 butterfly, placing 8th in her age group. Anna had a strong 200 freestyle, and improved her previous best by over 4 seconds. She also dropped over 1 second in the 100 freestyle.
Connor Marks had an incredible meet. He made finals in 4 different events and swam best times in all of his individual events. Marks dropped over 9 seconds in the 400 freestyle, earned the bronze in the 50 backstroke, placed 4th in the 100 backstroke and 5th in the 200 of the same stroke.
Julie Mason swam 5 new personal best times. She improved her 400 IM time by over 8 seconds, finishing 10th overall. Mason placed 4th in the 200 breaststroke after shaving off over 2 seconds and finished 5th in the 200 IM.
Andres McKeon had great performances in all his freestyle events. He swam under the 58 second mark for the first time ever, and finished 4th. He bettered his 400 freestyle mark by over 5 seconds and placed 5th overall. McKeon won the bronze in the 200 and 1500 freestyle events with 2 new personal best times.
Gianluca Savino had some substantial drops in multiple events. He dropped nearly 2 seconds in the 200 butterfly, improved his 400 freestyle by over 6 seconds, bettered his 400 IM by over 2 seconds and dropped another 3 seconds in the 200IM.
Megan Schimansky had a strong 200 freestyle, where she lowered her personal best by over 4 seconds. She took home the silver medal in the 800 freestyle, 50 and 200 backstroke races.
Sarah Schimansky swam an incredible 800 freestyle race. She shattered her previous mark by over 1 minute to earn the bronze. She took off another 11 seconds in the 400 freestyle, lowered her 200 freestyle mark by over 7 seconds and had a strong swim in the 400 IM, finishing 7th in her age group.
Gregory Trimble bettered his times in 5 different events. He finished 7th in the 200 IM, dropped 4 seconds in his 50 backstroke and improved his 400 freestyle by almost 3 seconds.
Rebecca Wilkerson made finals in the 50 breaststroke, finishing 7th in her age group. She missed her previous best by a little over 1 second.
Henrique Yamamoto swam his last meet as a CSSC swimmer. Henrique is getting ready to head out to college and focus in his life after swimming. He swam 2 personal best times. Yamamoto swam under the 1:03s mark for the first time in the 100 butterfly and bettered his 400 IM mark, finishing 10th in his age group.
2016 US Olympic Trials – Omaha, Nebraska
Alex Evdokimov participated in his very first US Olympic Trials. The event was held in Omaha, Nebraska, and is considered, by many coaches, the fastest swimming event in the world. The CenturyLink Arena was home of over 1800 swimmers from all over the country. The US Olympic committee hosted the event, looking to select the team that will represent the United States at the 2016 Rio Olympic Games. Evdokimov competed in the 100 and 200 breaststroke. Before prelims, in the 100 breaststroke, Evdokimov was ranked 83rd but after lowering his personal best by over 2 seconds, he qualified for semifinals in 10th place. Swimming at night, Alex tied the time from his morning swim and finished 12th overall. In the 200 breaststroke, he was seeded 64th with the time of 2:17.70. Swimming in the preliminaries, in heat 4 out of 10 heats, Alex smashed his previous best by over 3 seconds touching the wall with the time of 2:14.00, qualifying for his second semifinals. At night, Alex went out slightly slower than his morning 100 meter split but had an incredible back half of the race and touched the wall in 4th place, finishing 10th place overall.
It was a successful meet with unexpected and exciting results. We couldn't be prouder of his performances, and the way the represented the Coral Springs Swim Club. Way to go, Alex!
- Bruno Darzi

Senior 1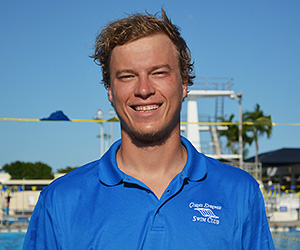 This summer is flying by! Championship season is now right around the corner. In the month of June, intervals got quicker and the emphasis on racing became even more apparent. We've also gotten incredibly lucky that the weather hasn't interrupted morning or afternoon practices. Let's hope it continues.

In June, we also swam the Michael Lohberg invitational, and once again every swimmer had stellar races. I'd like to give special recognition to both David Blanco and Sam McCormick for their finals qualifying swims in the 50,100, and 200 fly, and the 50, 100 breast respectively.
All we have is one final push and our first full season together is over, let's keep it up!!
See you on the pool deck!
-Coach Brian

Senior 2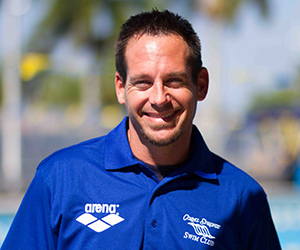 The Coral Springs Senior 2 swim club had a great "training-month" of June. It is really nice to see some new faces joining us for summer training, and also to see some familiar old faces return to the team. The summer morning practices are a great way to start your day and your metabolism! I'm really excited for our upcoming championship meets in the month of July. A friendly reminder that those meets include; the Area 2 championships in Sunrise Florida July 8th-10th, the Junior Olympics in Stuart, Florida July 15 through the 17th, and finally ending the long course season with the Senior Championships July 22 through the 24th in Coral Springs, Florida. All detailed meet information has been emailed out, please read the meet information carefully and if you have any questions do not hesitate to contact me. The key for getting your body ready for these competitions is to make sure that you're at practice every single day. You need to get your butt to the pool, train hard, eat well, and get a good nights sleep. Let's continue our great training and remain focused so we can have some quality swims and lots of time drops in July. Those of you traveling on summer vacation have safe travels and a great time!

-Coach Dave
-Coach Bar

White and Blue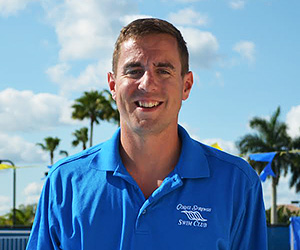 Blue and White group had a great month of June leading up to the championship meets in July.
The Blue and White group were able to showcase their improvements at the annual Michael Lohberg Invite. The Michael Lohberg meet is a very fast meet with top national competitors from all over the world. Giulianna Garcia took gold in the 50 and 200 fly while getting her first ever AAAA time in the 200.
Congrats to all the Blue/White athletes that scored top 8 in at least 1 event: Riley Botting, Riley McCormick, Ryan Brander, Wilson Ward, Sebastian Savino, Brianna Dattile, Brian Gonzalez, Giulianna Garcia, Faith Fowler, and Emily Robertson.
Also congrats to William Olson on getting his first 11-12 J.O cuts at the Lohberg Invite.
Also in June, several of the blue group athletes swam distance freestyle events at the FLA invite. Congrats to the blue groupers that completed these events:
1500 free
Brian Gonzalez (AAA time)
Riley Botting (AAA time)
Riley McCormick (AA time)
Lydia Lanahan (A time)
Jason Bonasera (BB time 13-14)
800 free
Faith Fowler (AA time)
Olivia Mason (BB time 13-14)
Brianna Dattile (BB time)
We look forward to a great July with J.O's and Area 2 champs!
See you at the pool!
- Coach Mike

Silver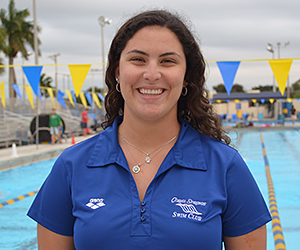 In the month of July, Silver group will be attending Area 2's in Sunrise July 9th and 10th. With our summer schedule in full swing we have a larger group of kids. During the long course season we will be working on our endurance during practice so we have energy left for the second half of the race. I look forward to seeing how Silver group performs at the meet.
See you at the pool!
- Coach Bar

Mullins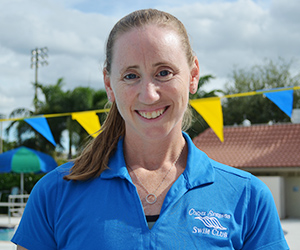 Happy summer! School's out and we are training hard in the mornings at practice! It is very hot at Mullins pool so please don't forget to send your child with their water or sports drink for practice! They really need it especially over the summer.
Congratulations to our June swimmers of the month! Katelyn Lay, Luciano Alzate, and Melanie Suglio!!! All 3 of you work so hard in practice trying to get better at your swimming and please keep up the good work!
We had a great Key West swim meet on June 19th- a lot of fun and a lot of great swims from all of our swimmers!

We have our Area Champs meet coming up very soon! This will be our last long course meet of the season and we are looking forward to some great swims after building our endurance this season! Our swimmers have really improved their ability to swim their long- course races and we look forward to quite a few best times!
See you at the pool!
- Coach Jessica
- Coach Emma

Nutrition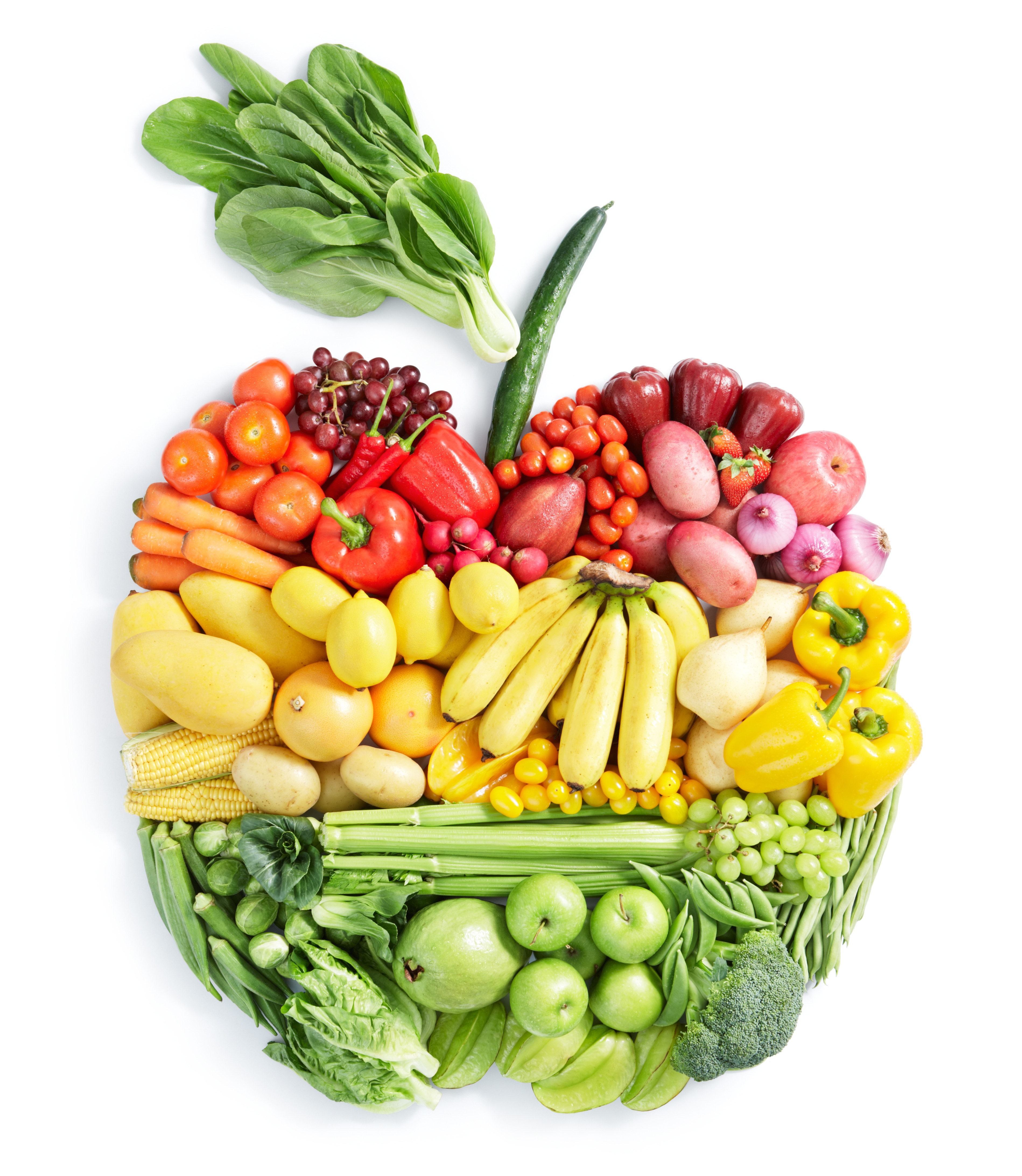 10 PROTEIN-BASED BREAKFASTS YOUR SWIMMER WILL LOVE
BY JILL CASTLE, MS, RDN
It can be challenging to get swimmers to eat breakfast, especially as they get older and busier. They say no. They run out the door. They have no time for a meal. They aren't hungry. The excuses go on and on.
However, all swimmers may benefit from a routine that includes eating a healthy breakfast.

The positive impact on growing children and teens have been touted for years and include: improved attention and focus in school, better academic scores, an ability to regulate eating, blood sugar control throughout the day, a healthy body weight, and for the athlete, the availability of energy and nutrients for exercise.

Researchers highlight protein as a powerful influence on blood sugar and weight control, particularly when it shows up in the earlier part of the day.

In fact, University of Missouri researchers suggest teens eat a high protein breakfast (containing around 30 grams of protein) to improve blood sugar control after eating, temper fat gain, and encourage a healthy body weight.

In young athletes, research further emphasizes the importance of evenly distributing protein throughout the day as a key to building, repairing, and maintaining muscle.

Making sure the swimmer gets a protein-based breakfast clearly helps in many areas.

Swimmers can get a variety of quality protein at breakfast by using foods such as milk, soymilk, Greek yogurt, regular yogurt, eggs, cheese, cottage cheese, tofu, beef, poultry, fish, beans, lentils, soybeans, nuts and nut butters.

Try these 10 protein-based breakfast ideas. (They are simple and easy for the swimmer to make independently!):

Easy Egg Sandwich
Almost like a fast food option, this egg sandwich is ready in no time. Scramble the egg with a bit of water, place in a microwave-safe bowl and cook for one minute. Place the disc-shaped egg on an English muffin and add ham or Canadian bacon, and a slice of cheese. If you want to bump up the protein even more, double the egg, cheese or ham.

Breakfast Bento Box
Pack one or two large hard-boiled eggs, 1/4 cup almonds, 1/2 cup low-fat cottage cheese topped with 1/2 cup berries, and 4 to 6 whole-grain crackers in a bento box or other re-sealable container.
Apple Walnut Oatmeal

Cook 3/4 cups of dry oatmeal with 1 1/4 cup of skim milk. Top with 1/4 cup of chopped walnuts and 1 chopped apple. Sprinkle with cinnamon and drizzle with honey.

Nut & Berry Parfait
Layer 1 cup of vanilla or plain Greek yogurt, ½ cup raspberries and blueberries, and ¼ cup chopped pecans in a tall glass or Mason jar.

Peanut Butter Toast
Swipe two hearty, whole grain slices of toast with 1 tablespoon of peanut butter each. Serve with a 12-ounce glass of milk or non-dairy milk substitute.

Overnight Oatmeal (made with milk)
Mix ½ cup of oats with 1 cup of low fat milk or soymilk. Stir in 1 tablespoon of peanut butter, and top with 2 tablespoons of chopped peanuts and 1 small banana. Refrigerate overnight.

Cottage Cheese and Blueberry Bowl
In a bowl, place a cup of low-fat cottage cheese next to ½ cup of blueberries and ½ cup high-protein granola. Sprinkle with chia seeds or flax meal.

Egg, Ham & Cheese Bagel
Akin to the local bagel shop fare, toast a bagel and top it with an egg or two (scrambled or fried) and top with a slice of cheese. On-the-go tip: Wrap the bagel sandwich in tin foil immediately after assembly. The sandwich stays warm and the cheese melts nicely.

Breakfast Egg Wrap
In a flour or whole grain tortilla, layer scrambled eggs, cheese, and fresh spinach. Wrap in tin foil. Or, sauté onions, mushrooms and chopped green peppers or any other veggies on hand and add to the eggs; top with cheese and wrap.

Avocado Toast with an Egg
Toast a piece of crusty, whole grain bread. Smash ½ of an avocado on top of the toast. Fry an egg and lay it on top. Sprinkle with salt and pepper, or a mix of spices such as cumin, paprika and chili.

Jill Castle, MS, RDN is a registered dietitian, childhood nutritionist, and youth sports nutrition expert. She is the author of Eat Like a Champion: Performance Nutrition for Your Young Athlete. Learn more about Jill atwww.JillCastle.com and check out her free list of 70 Awesome Pre-Workout Snacks for Kids.