Message From the Board | National | Senior 1 | Senior 2 | White and Blue | Silver | Mullins | Nutrition

Message from the Board
CSSC Families,
Our End of the Summer Splash Bash will take place on Sunday, August 14th from 2-6pm at the Aquatic Complex. This is a free event for all swimmers and families. There will be a dunk tank, snow cones, the diving well, water polo, and much more. This promises to be a fun event to kick off the new year of CSSC swimming, the more the merrier! This event is a potluck. and we have a sign up for families to provide food and drinks. Please visit Perfect Potluck to sign up.
Thank you for your continued support,
CSSC Board of Directors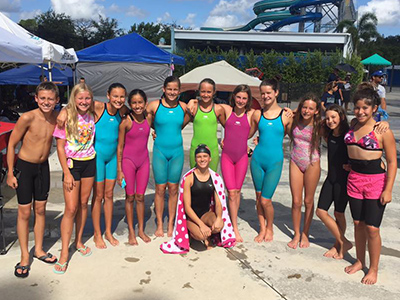 National Team
CSSC Head Coach Bruno Darzi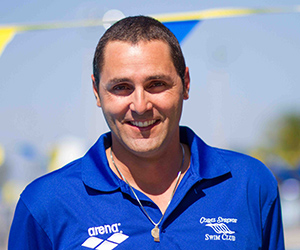 We are quickly approaching the end of another successful season. Our swimmers had excellent results in both JO's and Senior Champs, and, with one more meet to go, we hope to wrap up the season on a high note. Here is the recap of the first two championship meets.
Junior Olympics – Stuart, FL
Delaney Biro kept on training through this meet in order to prepare herself to compete at the 2016 Sothern Senior Zone Championships in Mississippi next week. However, she was able to make finals in 3 different events and improve her times. Biro finished 6th in the 100-meter butterfly, 8th in the 200-meter freestyle and she earned the silver in the 50-meter butterfly.
Rachel Botting had a stellar meet. She made finals in 4 events, finishing 4th in the 50-meter freestyle, 6th in the 400 and 200-meter freestyle and won the bronze in the 100-meter freestyle and 50-meter breaststroke.
Brooke Cordoba bettered her previous times in the 50-meter butterfly, 50-meter breaststroke and shaved off over 1 second in the 200-meter individual medley.
Anna Kasperski dropped times in 3 out of her 4 events. She finished 28th in the 50-meter freestyle, 15th in the 50-meter butterfly and 36th in the 100-meter freestyle.
Connor Marks had an impressive meet. He dropped over 3 seconds in the 200-meter backstroke nearly making finals to finish 10th overall. Marks finished 15th in the 50-meter freestyle, 23rd in the 200-meter freestyle, and 12th in the 100-meter backstroke, 9th in the 50-meter backstroke and 21st in the 200-meter butterfly.
Sarah Schimansky had a monster swim in the 1500-meter freestyle improving her previous mark by over 1-minute. She swam the time of 19:30.55 to finish 5th overall. Schimansky also dropped over 5 seconds in the 400-meter freestyle.
Gregory Trimble swam the meet of his life. He competed in 7 events and improved his times in all of them. Trimble placed 11th in the 200-meter backstroke after dropping over 7 seconds. He improved his previous 400-meter freestyle mark by over 12 seconds and, dropped nearly 4 seconds in the 200-meter freestyle. In the 200 and 400-meter individual medley he dropped a pair of seconds in both races. And, to wrap up the incredible weekend, Trimble shaved off over 1 second in the 50-meter backstroke and 100-meter freestyle.
Senior Championships - Coral Springs, FL
Visiting from Jamica and training with our team for nearly 3 weeks after taking two weeks off at the end of her swim season, Brianna Anderson swam best times in nearly all of her events. Anderson made finals in the 50-meter backstroke (8th), 100-meter backstroke (15th), 50-meter butterfly (15th) and 50-meter freestyle (10th).
Just like at JO's in the previous weekend, Delaney Biro trained through the meet as she looks to perform well at the Sothern Senior Zone meet in Mississippi. She competed in just two events and two relays. She lowered her personal best in the 100-meter freestyle to touch the wall with the time of 1:01.73 at lead off leg of the 400-meter freestyle relay.
Brooke Cordoba made finals in two breaststroke events. She placed 16th in the 50-meter, and 14th in the 200.
Dominique Fajardo made finals in the 50-meter freestyle and 50-meter butterfly. In the freestyle race, she won the consolation finals with the personal best of 28.64. In the butterfly event, she lowered her personal best by 1.70 seconds touching the wall in 5th place with the time of 30.04.
Kalvin Hernandez had an impressive meet. He lowered his previous personal best times in seven different races. He dropped almost 8 seconds in the 50-meter backstroke to finish 2nd in the consolation finals. In the 100-meter butterfly, he dropped 3.14 seconds to earn the silver with the time of 58.88. Hernandez won the consolation finals in the 50-meter butterfly with the time of 27.46. In the 200-meter freestyle, he dropped over 4 seconds and, to wrap up the meet, he finished 5th in the consolation finals of the 50-meter freestyle.
Coming off a strong performance at the Junior Olympics Championships, Connor Marks was able to improve his 200-meter backstroke time and finish 14th overall. Leading off the 400-meter freestyle relays, Marks lowered his previous 100-meter freestyle mark by .40 seconds to touch the wall with the time of 59.34 seconds, and get the cut to swim the same event at the Southern Senior Zone meet in Tupelo, Mississippi.
Julie Mason improved her 50-meter backstroke by .49 seconds. Mason made finals in the 200-meter breaststroke to finish 12th overall with the time of 2:57.87.
Andres McKeon swam a total of three new personal best times to finish 21st in the 100-meter freestyle, 15th in the 400-meter freestyle and 24th in the 50-meter backstroke.
Jose Pascual continued his training for the Southern Senior Zone Championships. He competed in three "off" events, swimming a best time in the 100-meter butterfly.
Gianluca Savino finished 16th overall in the 200-meter breaststroke to finish the race with the time of 2:44.24.
Megan Schimansky swam the first two days of the meet in order to fine tune her training to compete in Mississippi. She won the 200-meter backstroke with the time of 2:25.84.
Gregory Trimble placed 13th in the 400-meter individual medley, and 20th in the 200-meter backstroke.
On August 1st, a group of seven CSSC swimmers will head off to Tupelo, Mississippi to compete at the 2016 Southern Senior Zone Championships. We look forward to swim fast at another out-of-state meet.
- Bruno Darzi

Senior 2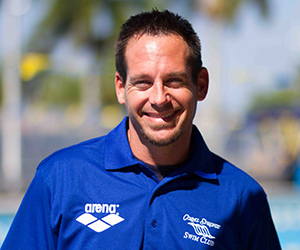 The month of July was an exceptional month of racing for the Senior 2 program of Coral Springs Swim Club. Our first competition was in Sunrise at the Area 2 Developmental Championships; Carly Brewington, Juanita Montoya, Grace Nemanic, Ashley Ruf, Patrick Franzino, and Brandon Schultz all swam magnificently. Our two outstanding Junior Olympic qualifiers were Patrick Franzino and Grant Aran, both of those young men competed in Stuart, Florida and matched or bettered their time from the Area 2 Championships. Our final meet of competition was in Coral Springs at the Senior Championships in which Carly Brewington, Grace Nemanic, and Brandon Schultz all participated. Once again our swimmers performed admirably. I'm extremely proud of the job this group has done throughout the summer now let's finish with the strong final month before the fall swimming high school season. Great job to all!!!!

-Coach Dave
-Coach Bar

White and Blue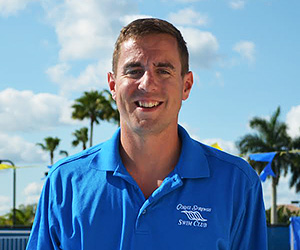 July's championship season is one of the most exciting times of the year for the Blue and White groups!
There were three meets that our athletes attended to showcase their summer's hard work, Area 2 Championships, FGC Junior Olympics and Senior Championships.
We started off the month with Area 2 championships as many of the Blue and White groupers tried to pick up new J.O qualifying times.
It was a very exciting time as 100% of both Blue and White group athletes achieved at least 1 best time at the meet.
Highlights at this meet were Alejandro Alvarez picking up his first J.O cut in the 50 fly, Amber Candido qualifying in 4 J.O events, Rhania Saurez dropping over 12 seconds in the 100 fly, Payton Ward achieving a J.O time in the 100 free, and Brian Gonzalez qualifying in the 200 I.M.
At JOs, the Blue group kept the momentum going with an outstanding performance despite the tremendous heat and length of the meet! Faith Fowler scored top 8 in all the backstroke events including a 2nd place finish in the 200 backstroke achieving a Senior Sectional cut in both the 200 and 100. Giulianna Garcia had a fantastic weekend scoring top 8 in the 200 fly, 100 fly, 50 fly, 200 I.M, 400 I.M, and 200 breast. Riley Botting added her name to the scoring list in the 50, 100 and 200 breaststroke picking up a sectional cut in the 100 breast at only 11 years old. Other great time drops were Riley McCormick dropping over 15 seconds in the 400 I.M, Brian Gonzalez dropping 40 seconds in the 1500, Amber Candido dropping over 30 seconds in the 1500 free, and Sofia Barrios dropping over 5 seconds in the 100 free.
Senior Champs was a great opportunity for some of the young athletes to get a chance to challenge some older competitors. Olivia Mason, Faith Fowler, Giulianna Garcia, and Briana Datille.
We are very excited for the short course season to begin with many newcomers to both the Blue and White groups starting on
August 1st
.
See you at the pool!
- Coach Mike

Silver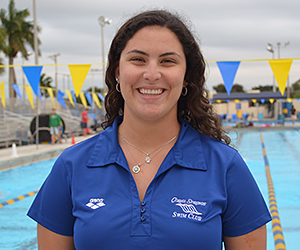 In the last month Silver group attended Area 2's at Sunrise. The swimmers did very well and dropped time in their events. I am very proud of how hard this group is working. In the month of August we will be training and getting back to working on technique to prepare for the upcoming season.See below the results from Area 2's:
Sophia El Chantiry dropped 9 seconds in her 50 breast, 8 seconds in the 50 free and 5 seconds in the 50 fly. Viviana Fernandez shaved of 5 seconds in her 50 fly and 2 second sin her 100 free and 50 back. Gabriel Franco had a very good 50 free swim. Carolyn Powell improved her time by 3 seconds in her `100 free and 2 seconds in her 50 back. Keep up the hard work Silver group!
See you at the pool!
- Coach Bar

Mullins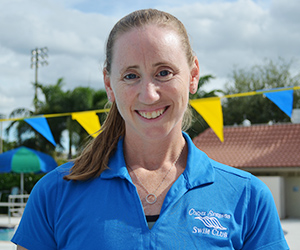 Hello Mullins parents!
We have such an exciting and busy month of August coming up for our groups!
****Our next swim meet for all of our kids will be in North Palm Beach on
August 27-28th
. Please watch out for emails from Coach Jessica about registering for this meet.
Please be sure if you are going on vacation, or if you going to not have your child be at practice for any reason, to please keep me posted via email or text so that I know. We like to keep track of our swimmers closely and summertime can get very busy. Thank you!
A couple of important reminders for August to mark on your calendars!
Wednesday, August 10th

practice at Aquatics Center for all Mullins groups. Red

9-10am

, Green and Gold combined from

9-10:15am

Sunday, August 14th

Splash Bash: fun day for all swimmers and families. Please see more info via email.

Tuesday, August 23rd

Mullins "Back to School" party and Mullins group picture day!

4:45-7pm

. More info to follow!
Hope everyone is enjoying their summer so far and we are looking forward to a great August for the swimmers and families!
- Coach Jessica
- Coach Emma

Nutrition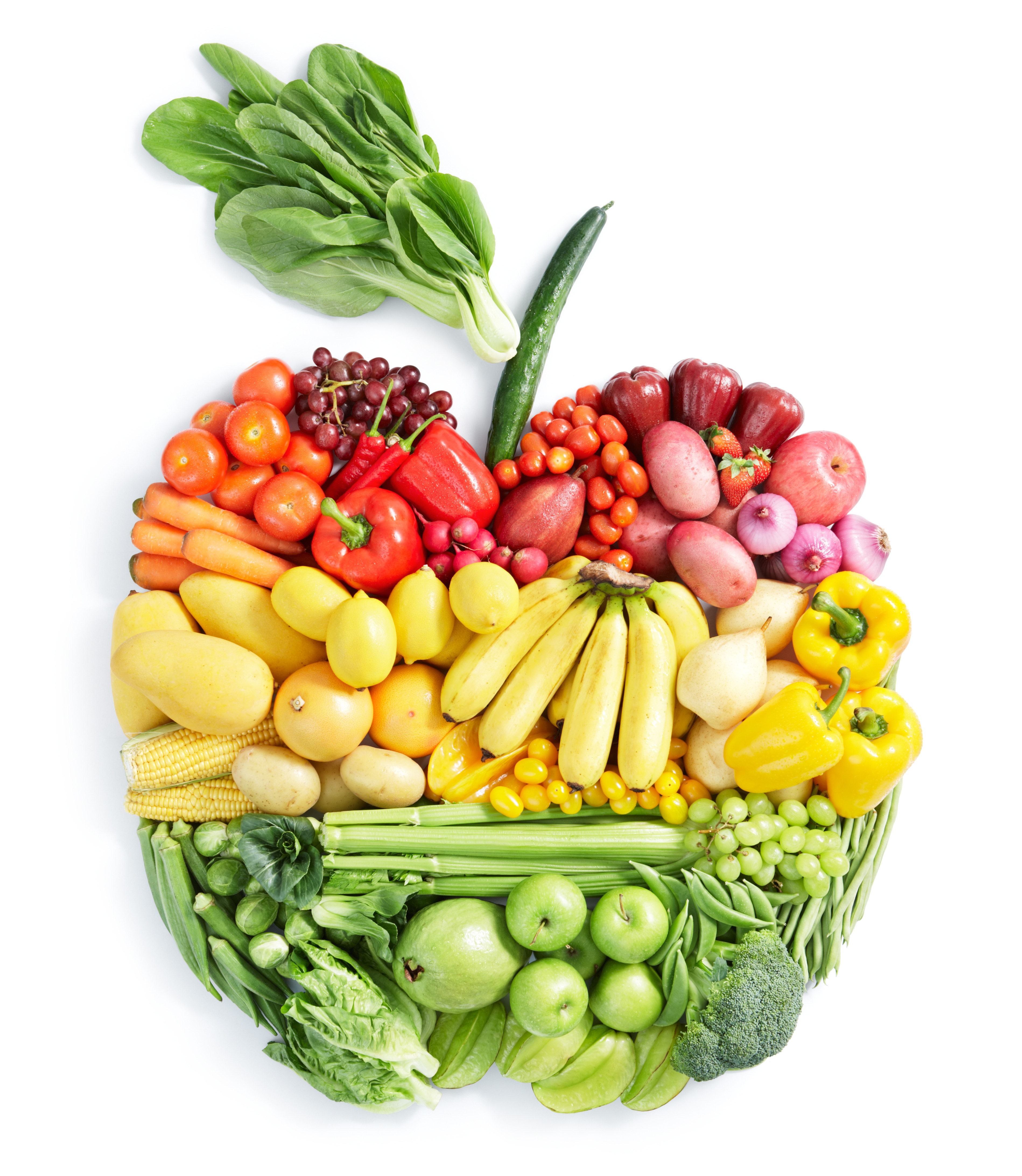 TOP NUTRITION TIPS TO GET YOU THROUGH A HARD MORNING WORKOUT
BY CHRIS ROSENBLOOM, PHD, RDN, CSSD
"A spoonful of peanut butter," "16 ounces of water," and "a slice of American cheese." The common thread among these three things is that they are breakfast choices of three different teen swimmers who complained they didn't have enough energy to get through an early-morning workout. When asked why these choices, the response was not what I expected to hear. I thought they would say they had no time to eat, or they weren't hungry early in the morning; a common complaint of athletes who rise before the sun to workout. No, they were worried about consuming anything with sugar. They feared that eating sugar-containing carbohydrates would cause them to "crash" mid-workout. This fear is fueled by some coaches, parents, and trainers who believe that eating sugar before a workout will elevate blood sugar to sky-high levels, leading to a blood sugar crash a little while later.

Our body is remarkable at controlling blood sugar and keeping it in a normal, healthy range. Unless you have diabetes, naturally released hormones keep your blood sugar tightly regulated. When you eat carbohydrates, and they get digested and absorbed into the blood, insulin is released to help the sugar get from the blood to tissues for energy; insulin is like a key that helps unlock the entrance to cells where sugar is needed. When blood sugar is in the low range of normal, like in the morning after sleeping, another hormone called glucagon is released to breakdown stored carbohydrate to keep blood sugars regulated.

Eating carbohydrate-rich foods or beverages within hours of exercise helps maintain blood sugar during long workouts so you don't have to break down all of your stored carbohydrate. Compared to water or fasting, eating carbohydrate-rich foods improves performance; it doesn't hurt performance. Carbohydrate is needed by your muscles and the brain. Your brain prefers to run on glucose (sugar), so athletes who eat carbohydrates report feeling stronger and feeling better than those who don't eat carbohydrates.

The guidelines for carbohydrate intake are based on both the availability of carbohydrate to sustain exercise and the timing before exercise. If you eat a balance of carbs, protein, and healthy fats between training sessions, you maximize your muscle glycogen stores so you will be ready for the next practice or competition. Consider this strategy:
1 hour before practice, eat 0.5 grams of carbohydrate per pound of body weight; for a 150-pound swimmer, that is 75 grams of carbohydrate or 8-ounces of fruit-flavored yogurt and a medium apple. (For more on carbohydrate-rich food choices for athletes see http://www.nutrition411.com/articles/carbohydrates-competitive-edge)
If you are unable to eat any breakfast, then eat at least get 30 grams of carbohydrate 5-10 minutes before a workout (mini-bagel or 2 fig cookies or ½ cup of cran-apple juice all give you about 30 grams of carbohydrate). Make up the carb intake after practice to refuel muscles.
Liquids are more rapidly absorbed than solid foods. Consider smoothies, bottled juices, or liquid replacement meals as a substitute when you can't make time to eat solid foods.
Chris Rosenbloom is a professor emerita of nutrition at Georgia State University and a registered dietitian. She provides sports nutrition consulting services to sports teams, athletes and coaches. To learn more, visit her website at http://chrisrosenbloom.com/ or follow her on Twitter @chrisrosenbloom. She welcomes questions from swimmers, parents and coaches at This email address is being protected from spambots. You need JavaScript enabled to view it..