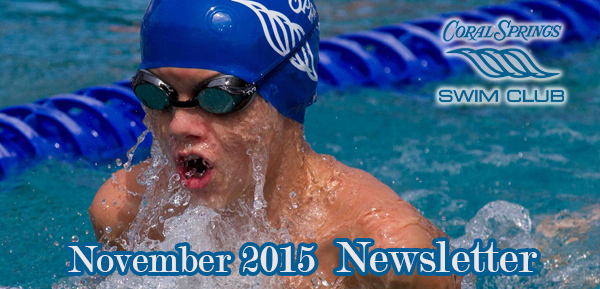 Message From the Board | National | Senior 1 | Senior 2A | Senior 2B | White and Blue | Silver | Mullins | Nutrition

Message from the Board
This is the last month for early registration discount for your swimmer's 2016 USA Swimming and CSSC Registration!
2016 USA Swimming and CSSC Annual Registration



It's that time of the year again. We are starting our early registration process. You should have received a 2016 Registration package which includes the following forms: the 2016 US Swimming Registration, Parents Code of Ethics, Swimmers' Code of Conduct, Photo/Audio/Video Release Form, Swimmers' Harassment/Bullying and Hazing Policy. All the forms must be completely filled out and signed by the respective individuals.
Early registrations will allow each swimmer to save $10. The discount only applies to current CSSC members.
The discount will only be applied to registrations received between NOW and November 30,2015. If you turn in all the paperwork with the attached check , you will receive a $10 discount = $160 per swimmer.
All registrations received after November 30 must include the check for the full amount of the registration = $170 per swimmer
All registrations must be received by December 31, 2015. No exceptions!!! If you wait until January, your swimmer will not be able to swim until the applications have been processed due to liability and insurance reasons.
All checks must me made out to CSSC.
For more information about the registration process, please call us at 954-340-5032.
Individual Swim Photos Fundraiser
Please remember our unique fundraiser coming up on Nov 8th. This will be a great opportunity to receive high quality, individual photos of your swimmers, taken poolside and presented in packages of various sizes, just in time for the Holidays. Please click here for more information
Swim Clinic
Please join us for the Stroke, Starts and Turns Swim Clinic taking place at the Coral Springs Aquatic Complex on Saturday, November 14, and Sunday, November 15th. Only 12 swimmers total will be allowed per session! Our own CSSC Senior Coach Dave Cowmeadow and 3-time Venezuelan Olympic Swimmer Arlene Semeco will provide the swimmers with invaluable feedback. For more information on the clinic, please click here
Our next home meet will be the CSSC Sprint Invitational on December 5th-6th.
Thank you for your support,
CSSC Board of Directors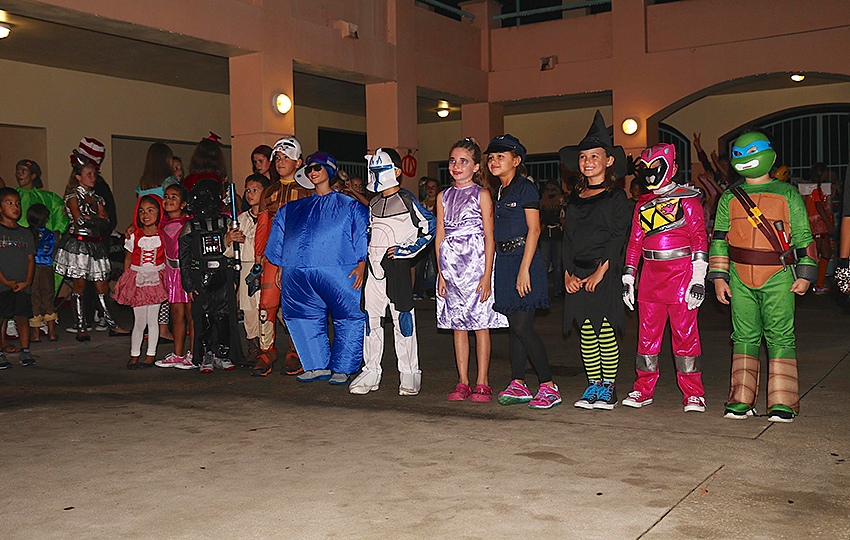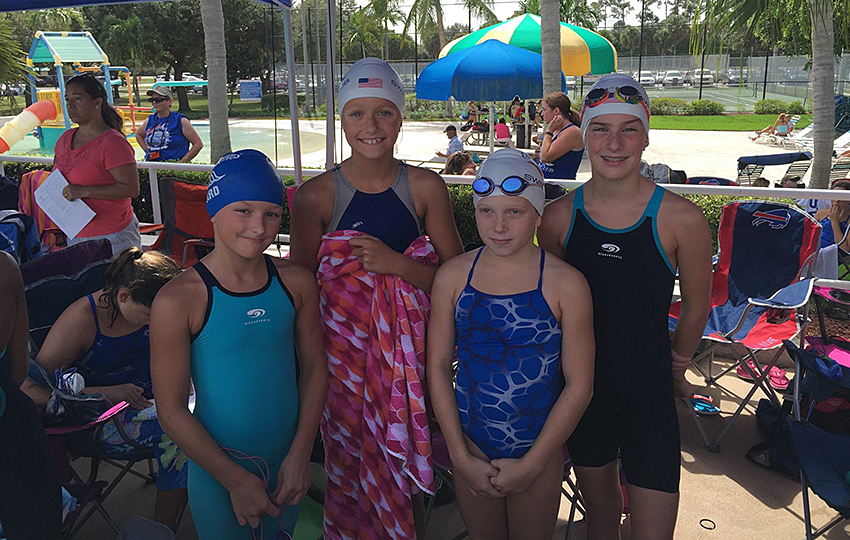 National Team
CSSC Head Coach Bruno Darzi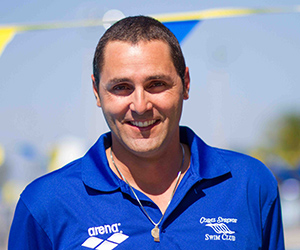 The month of October started off well with the National Team swimmers competing at the Sunrise Open Invitational. We had some really good performances and a total of 17 new personal best times. See the results below:
Gabby Beltrano won the 50-yard backstroke and placed 4th in the 200-yard backstroke. Delaney Biro took home 4 gold and 2 silver medals. Rachel Botting dropped over 3 seconds in the 200-yard individual medley and freestyle races. She earned 3 silver and 1 bronze medals. She also placed 4th in 2 other events. Nic Ferrara did well in all his freestyle races, snatching the silver in the 50, earning the bronze in the 100, and placing 4th in the 200. Acacia Jones dropped over 11 seconds in the 400-yard individual medley to take the silver. She also placed 2nd in the 50-yard backstroke. Connor Marks improved his 200-yard freestyle by over 4 seconds and placed 3rd in the 50-yard backstroke. Andres McKeon finished 3nd in the 50-yard butterfly and placed 5th in the 1650-yard freestyle. Jose Pascual medaled in the 100-yard individual medley (1st), 200-yard breaststroke (1st) and 100-yard breaststroke (2nd). Giancarlo Payamps won the 50-yard backstroke, and placed 3rd in the 100 and 200-yard backstroke and 50-yar freestyle. Gianluca Savino swam 2 new personal best times, dropping over 1 second in the 200-yard breaststroke and 100-yard freestyle. Megan Schimansky placed 2nd in the 100-yard backstroke. She also placed 5th in the 200-yard freestyle. Henrique Yamamoto placed 2nd in the 50-yard butterfly and 200-yard breaststroke.
The Sunrise Invitational was the last local FGC meet competed in before we began the final part of the high school season. Delaney Biro, Rachel Botting, Acacia Jones, Nico Ferrara, Jose Pascual and Giancarlo Payamps have already qualified for the High School States. Connor Marks, Andres McKeon, Megan Schimansky and Henrique Yamamoto will be competing at their Regional Championships this week.
I am excited to see how the kids perform at the upcoming swim meets.
See you at the pool.
- Bruno Darzi

Senior 1
October was definitely a strong month for the Senior 1 group. It actually paid off all the hard work we did in September. We had 2 meets this month with amazing results. A lot of new JO, winter champs and sectional cuts. Half of the group are pretty busy with all the high school meets as some of them are swimming regionals to qualify for State. I think we have a big chance of having a few swimmers from the group going to State. It's good to see the improvement and see personal best times happening during those high school meets! The other half of the group are working hard focusing at the end of November for the winter champs. Hopefully we are going to have a great meet again!
-Coach Junior

Senior 2A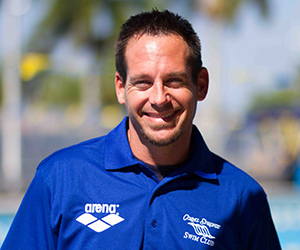 The Senior 2A program had a stellar month of October. The hard work and training seems paying dividends, and personal best times for many swimmers continue to drop. As we move into November and prepare for Winter Championships, we will continue our tough training regiment. The most important facet of training is to be present at practice. The second most important facet of training, is to train hard, and swim the sets properly. If you do those two things, along with application of stroke corrections you will be on your way to dropping those times. Please Congratulate; Patrick Franzino, Ashley Ruf, Justin Irwin, David Blanco, David Garbutt, and Carly Brewington on achieving Winter Championship time standards. Let's continue to train hard and prepare for the upcoming meet in Coral Springs at the beginning of December. Coach Brian and coach Dave look forward to pushing each swimmer to maximize his/her potential. See you on the deck!
-Coach Brian
-Coach Dave

Senior IIB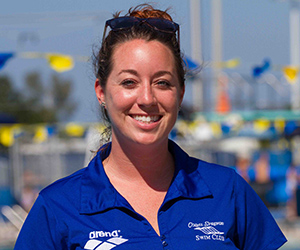 Hi everyone!
This month at the Sunrise meet the Senior 2B team swam best times all around. Megan Sharma dropped 6 seconds in her 50 backstroke with a time of 40.58. Vayune swam for the first time in a while and got a 49 in his 50 back. Kenan Kocoglu swam his first meet with CSSC and got a 35.14 on his 50 back and Nathan Tauzer dropped 6 seconds coming in with a time of 44.29. Nathan also dropped 13 seconds on his 100 breaststroke! Way to go Nathan! Megan dropped 6 seconds on her 50 free with a best time of 34.79! Vayune dropped 2 seconds on his 50 free and Kenon came in with a 29.25! Nathan also dropped 2 seconds on the 50 free. Way to go guys!
See everyone at the next home meet in December!

-Coach Kayla

White and Blue
We started off the month at Sunrise, where many swimmers swam best times and got JO cuts. At the following weekend, we swam at Mike Horgan Invitational in Lake Lytal, where many swimmers competed and swam very well. Our next big meet is right around the corner, at the end of the month. White and Blue swimmers will participate in 2015 Winter Champs, held at the Plantation Swim Team pool. See below the results for the last 2 swim meets for both groups.
White Group:
Kaitlyn Armbruster swam 6 best times. She dropped 10 seconds in her 100 fly, 17 seconds in the 100 IM, and 11 seconds in the 200 free. Tyler Armbruster got a best time in the 100 back, shaving 8 seconds and did very well in the 50 back. Forest Bai swam both best times in the 50 back and 50 free. Kaitlyn Bonasera swam a best time shaving off 11 seconds in her 100 back, and swimming best times in both the 50 back and 50 fly. Riley Botting bettered her time by 6 seconds in the 200 free and 5 seconds in the 100 fly, she also swam a best time in the 100 free. Riley McCormick placed first in the 100 fly after dropping 19 seconds. She also improved her times in the 50 back by 4 seconds and in the 100 back by 11 seconds. Elisabeth Olson had a great meet, swimming best times in the 100 fly dropping 9 seconds, 100 back dropping 3 seconds, and the 50 fly dropping 3 seconds. Elisabeth got the JO cut for 10 and under in the 100 fly, 50 back, and 50 fly. Nicole Palacios swam best times in the 100 breast shaving off 6 seconds, the 50 fly improving her time by 5 seconds and the 50 breast dropping 3 seconds. Emily Robertson swam 6 best times. She bettered her time in the 200 IM by 8 seconds, in the 500 free by 4 seconds and the 50 breast by 2 seconds. Emily got the JO cuts for 10 and under in the 200 IM. Sebastian Savino swam 2 best times in the 100 back and 50 breast. Sarah Tauzer bettered her time by 21 seconds in the 100 breast and another best time in the 100 back. Payton Ward swam 5 best times, getting the JO cut for 10 and under in the 100 breast and the 100 free.
Blue Group:
Alejandro Alvarez swam 7 best times, in the 500 free he shaved off 17 seconds, and 4 seconds in the 50 breast. Sofia Barrios had a great meet dropping 32 seconds in the 100 breast, and 2 seconds in both the 50 breast and the 100 free. Jason Bonasera shaved off a lot of time in the 100 free dropping 12 seconds, 500 free dropping 14 seconds, and the 50 back dropping 8 seconds. Ryan Brander got the JO cut for 11-12 in the 50 breast dropping 2 seconds. He also bettered his time in the 200 breast dropping 28 seconds and in the 50 back dropping 8 seconds. Amber Candido swam best times in the 200 free improving her time by 2 seconds, 500 free dropping 4 seconds, and the 200 IM dropping 3 seconds. Briana Dattile got the JO cut for 11-12 in the 100 breast improving her time by 5 seconds and the 50 free dropping 1 second. Luc Ferrara had a strong meet getting the JO cut for 11-12 in the 50 back, 100 IM, 500 free dropping 26 seconds, 200 fly, 100 back, and 50 breast. Faith Fowler had some best times getting the JO cut fort 11-12 in the 100 fly dropping 14 seconds, 50 fly, and 50 breast. Giulianna Garcia had a great meet getting the 11-12 JO cut in the 200 back, 100 breast, 100 back, and 200 breast improving her time by 11 seconds. Anna Kasperski swam best time in the 100 fly dropping 5 seconds and in the 200 IM dropping 4 seconds. She got the JO cut for 11-12 in the 200 IM. Darion Louis-Jeune had a strong meet dropping 40 seconds in the 200 free and 31 seconds in the 100 back, he also got the JO cut for 11-12 in the 50 breast improving his previous time by 6 seconds. Olivia Mason got a JO cut for 11-12 in the 50 back. Ashley Nagy swam best times in the 100 back dropping 4 seconds, 100 free dropping 2 seconds, and the 50 fly dropping 1 second. William Olson had 6 best times, in the 500 free he shaved off 18 seconds, in the 100 breast he dropped 6 seconds, and in the 50 back he bettered his time by 2 seconds. Kelly Pinilla swam a best time in the 50 free. Sarah Schimansky got the JO cut for 11-12 in the 200 IM improving her time by 12 seconds, 50 breast and 100 IM.
As we prepare for Winter Champs both group are training very hard! Many of them swam best times at the Sunrise meet and improved those times the following weekend at Lake Lytal.
See you at the pool!
-Coach Bar

Silver
Hello Silver Group swimmers and parents,
The Silver Group is a newly created group that started practicing on October 1st, 2015. The swimmers have been training very hard at practice, and will be participating at the Sizzler, Friday Nov 6th at the Sunrise Civic Center, and we couldn't be more exited to swim our first meet! In the beginning of Dec, we will be swimming at our home meet Saturday, Dec 5th and Sunday, Dec 6th. This group has grown in the past two weeks and I couldn't be happier to coach a great group of kids!
See you at the pool!
-Coach Bar

Mullins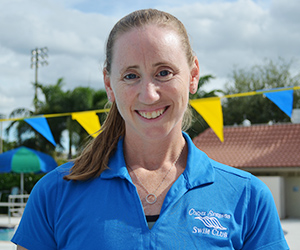 Hello Mullins Parents & Swimmers!
Once a again a big thank you to everyone that attended our annual Halloween bash! It was so much fun to see everyone dressed up and having a great time together! Looking ahead to next year... if you have any gently used Halloween decorations that you would like to donate to the club- we would love to have them! You can just drop them off at Mullins pool with coach Jessica. Thank you!
We are excited for our 2 meets in early November! We are training hard and looking forward to the kids doing well and having fun!
Congratulations again to our swimmers of the month from October! They have worked so hard for this honor and we are so proud of them!
Red group: Roman Ferrera
Green group: Roni Lubarsky
Gold group: Joseph Bezerra
- Coach Jessica

Nutrition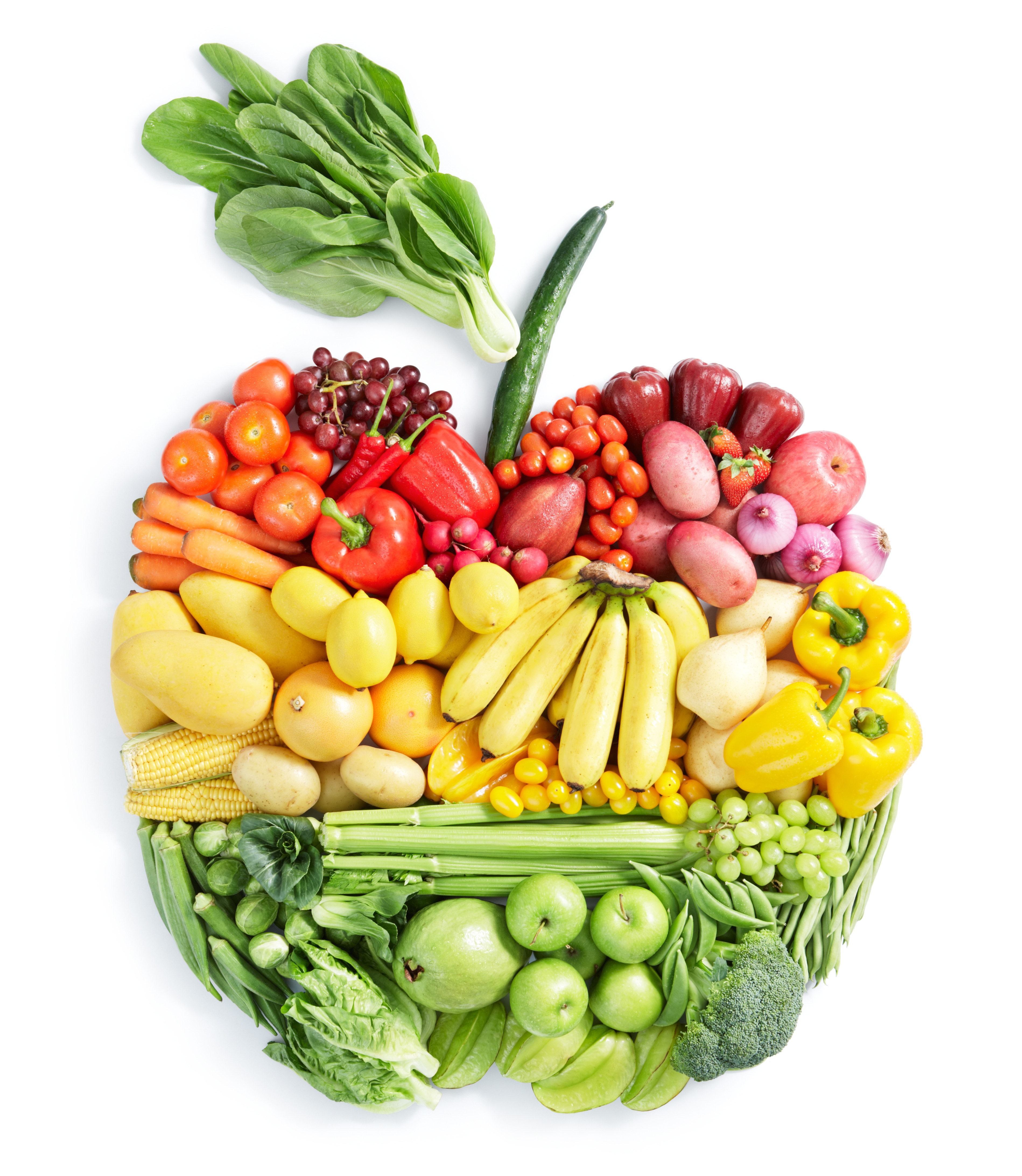 Growing Swimmers May Need a 4th Meal

By Jill Castle, MS, RDN
Swimmers can burn a lot of calories in the pool. More time in the pool translates to more calories burned. Depending on the stage of growth, such as in the adolescent growth spurt, the need for calories to ensure normal growth and development while also covering the nutritional needs for swimming may be quite high.

Some swimmers find it difficult to get enough calories in the day. This can lead to lackluster performance, fatigue, and even low body weight. Although there can be many different reasons for these complaints-- for example, inadequate hydration, low iron intake, or lack of sleep—missing out on enough calories during the day can certainly be a contributor.

Healthy snacks are one strategy that can help the swimmer ensure sufficient calories to meet his needs for health and sport. However, a snack may not be enough for the teen who requires significantly more calories than an elementary or a middle-school athlete.

Here's where the 4th meal comes in.

Higher in calories and representing several food groups, the 4th meal is literally like eating another scheduled meal during the day. Rather than an endless bowlful of popcorn or two helpings of cereal with milk, the 4th meal (served when there's plenty of time for digestion, such as after school) may be a substantial and nutritious option for the swimmer with higher calorie requirements.


Try to rotate some of these 4th meal ideas into your swimmer's nutrition plan, especially if "snacks" are growing in size and frequency:
Leftovers. If you have dinner leftovers, pull them out the next day and reheat them for a hearty 4th meal. Some suggestions:
Pasta with sauce
Leftover beef or chicken, and rice
Casserole such as lasagna, and fruit
Breakfast foods. Eggs, waffles and oatmeal are a fast and easy option as a 4th meal. Try these:
Scrambled eggs in a tortilla with cheese and salsa
Egg sandwich with ham and cheese on an English muffin
Sautee eggs into leftover rice and chopped vegetables for a fried rice dish
Waffles layered with peanut butter, banana and a drizzle of honey; milk
Oatmeal topped with nuts, dried fruit, and milk
Sandwiches. When time is tight, make a sandwich (or pack) and rotate different types to keep it interesting.
Panini with mozzarella, pesto, tomato, and fruit
Grilled cheese sandwich and tomato soup
PBJ sandwich and a banana
Deli sub including lean meat, cheese, and veggies
Stews or hearty soups. Especially when the chill sets in, a soup can take the edge off of the cold, and fill up a hungry belly. Here are some good options:
Chili (beef or vegetarian variety) with cornbread or other type of bread
Beef stew with bread or crackers
Vegetable barley soup and peanut butter toast
Baked potatoes. Zap these in the microwave and stuff them with lots of nutritious goodies.
Southwestern-style: Load it with cheese, salsa, guacamole and/or sour cream
Veggie-style: Top a potato with broccoli and cheese
Pizza-style: Crust not necessary! Add pizza sauce, mozzarella cheese, and chopped turkey pepperoni
Jill Castle, MS, RDN is a registered dietitian, childhood nutritionist, and youth sports nutrition expert. She is the author of Eat Like a Champion: Performance Nutrition for Your Young Athlete. Learn more about Jill at www.JillCastle.com.