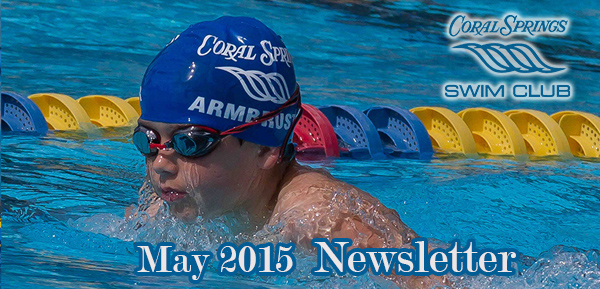 Message From the Board | National | Senior 1 | Senior 2A | Senior 2B | White and Blue | Mullins | Nutrition

Message from the Board
We would like to thank everyone who participated in the Train Like a Seal Event. What an amazing day! Stew Smith, former Navy Seal, had a lot to offer. His presentation about mental toughness was standing room only. What a great impression he made on everyone that was there. A huge thank you to Liz Pittinger for sharing her brother Stew with us! The total amount raised at this event is $21,683.50 which benefits the Michael Lohberg Scholarship fund.
The CSSC Annual Banquet is Saturday,May 30th at Congregation Kol Tikvah in Parkland 6-10pm. Doors open at 5:30pm to sign in and purchase your tickets for the raffle baskets. CSSC families will receive the formal invitation in the mail soon.
The next home meet is May 16th-17th. Please come out and volunteer so we can run another successful meet for our swimmers. You can find the volunteer sign up here
Lastly, a reminder that CSSC families can now make escrow payments online at swimcssc.com
Thank you for all your support,
CSSC Board of Directors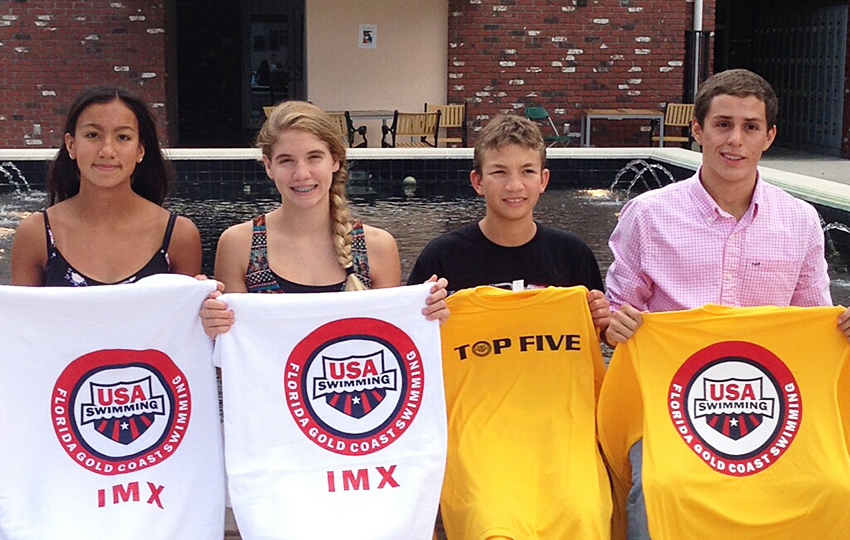 National Team
CSSC Head Coach Bruno Darzi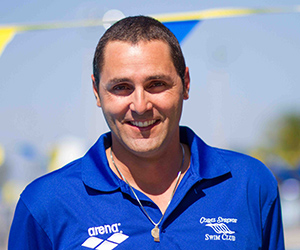 April was a month where we worked hard on building our endurance to be able to handle the next weeks ahead. The National Team swimmers have adjusted well to the new dryland plan, and have done a great job so far. Last weekend, we competed at our first meet of the long course season in Jupiter. As part of our plan, we decided to compete on Saturday only. We plan on doing the same thing next weekend at the Sunrise meet. This way, it allows us to compete against swimmers from different counties, while keeping the yardage up. We will be swimming a full program of events at our home meet on the weekend of May 16-17, and I am excited to see how the kids are going to perform.
In Jupiter, our swimmers dropped times, and we were able to get a better idea of where we are as a group. Gabby Beltrano swam 2 personal best times in the 200-meter freestyle and 100-meter butterfly. She also placed 5th in the 100 backstroke. Delaney Biro placed 3rd in the 100-meter butterfly and 8th in the 200-meter freestyle. Rachel Botting shaved off over 2 seconds in the 200-meter individual medley, while finishing 3rd in the 50-meter breaststroke and 4th in the 100-meter breaststroke. Catharine Cooper won the gold in both 50 and 100-meter freestyle races, swimming just shy off her personal best times. Connor Marks has been adjust really well to the national team routine. He improved his 200-meter freestyle time by over 22 seconds. He also dropped over 2 seconds in the 50-meter freestyle and another 6 plus seconds in the 100-meter backstroke. Jose Pascual placed 2nd in the 200-meter individual medley and 4th in the 50-meter breaststroke. Lindsey Sauer placed 4th in both the 100-meter butterfly and the 200-meter individual medley. Gianluca, as well as Connor, has been training well. Gian swam 3 new personal best times. He bettered his time by over 7 seconds in the 200-meter freestyle, dropped over 9 seconds in the 200-meter individual medley, and earned the gold in the 50-meter breaststroke. Megan Schimansky earned the gold in the 100-meter backstroke, swimming just 0.86 off her best time. She also took the silver in the 200-meter individual medley after dropping over 14 seconds, and got the bronze in the 100-meter butterfly after dropping over 32 seconds. Sebastian Vargas finished in the top 6 in all 3 events. He took the bronze in the 200-meter freestyle, finished 4th in the 100-meter butterfly and placed 6th in the 200-meter individual medley. Henrique Yamamoto took 10th in the 200-meter freestyle and individual medley. He also placed 12th in the 100-meter butterfly.
Next week, the National team swimmers will be swimming the 100-meter butterfly, backstroke and breaststroke. It will be interesting to see some of our swimmers racing some "off" events and see how they perform.
See you at the pool.
- Bruno Darzi

Senior 1
In April, we had a lot of new swimmers moving up into the group. It's exciting as we now have a great group of talented athletes.
The senior 1 swimmers have been coming to practice regularly and have been working really hard focusing on the long course season. The transition has been going well, as they adjust to working with a new coach and adapt to a new training routine. Most of the swimmers that have move up into the group, have never used the gym before, so we have been taking our time to teach them the new exercises and how to use the fitness equipment so we learn how to use them properly and can prevent injuries.
We see great improvement everyday in and out of the water. We are excited that everyone is getting stronger, and we can't wait to start competing at the upcoming swim meets.
-Coach Junior

Senior 2A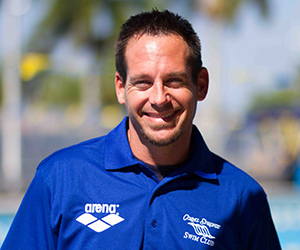 The month of April has been a solid training month for the Senior 2A program. The group has quite a few new members that have joined the team recently or "moved-up". I am looking forward to conditioning this new group, and pushing them past their comfort zone. As those of you that attended the Navy Seal training know; we need to be comfortable with being uncomfortable! With the long-course season upon us, swimming technique and endurance become paramount. We are going to try to build a solid aerobic base in the coming months for the championship meets in July. To accomplish this, ATTENDANCE and EFFORT will be the key to your success. A friendly reminder that at the end of the school year (beginning June 8th) we will be switching to morning practice from 8am to 10am to avoid the afternoon storms, and finish practice with the majority of the day left for students who have jobs and other responsibilities. You may want to try to arrange car-pooling, as I know many parents may be impacted of the new morning practice time. The CSSC summer camp program has been filling up nicely, but spots are still available. Remember there are only 20 spots for each week, so you may want to secure your spot or get on the waiting list ASAP. April is coming to a "stormy" end, but remember we will always have practice rain or shine, even if we have to resort to yoga, dry-land, or as in yesterdays situation we may just even sit down and talk about swimming. Regardless I would bring tennis shoes everyday, just in case. See you on the deck!!
-Coach Dave

Senior IIB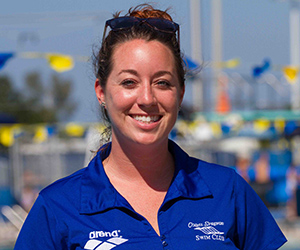 First off, I'd like to congratulate Sean Hershkowitz, Gilon Kravatsky, and Nathaniel Tauze on their successful move up! Way to go guys!
Senior 2B has been working hard for our next home meet in May. We have been swimming more yardage each day and working on the technical part of turns and starts.
Thank you to everyone who participated in the Navy Seal Event. A special thank you to Hayden Conrad and Brandon Schutz who are top prize winners!! You guys ROCK!
Our next home meet is May 16th and 17th and it will be LONG COURSE. So come to practice as much as possible so you are prepared.
-Coach Kayla

White and Blue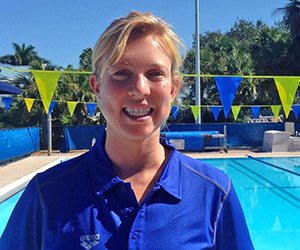 Hello Swimmers and Families,
April has been a quiet month for White and Blue. Swimmers have been working hard and preparing for the upcoming long course season. White and Blue swimmers have been swimming in the long course pool on Wednesdays and Fridays during the week. In addition, goal sheets were handed out to both White and Blue so that swimmers can set long course goal times and get themselves motivated in practice. Our first long course meet took place on April 25th-26th in Jupiter. I am very excited for the long course season and look forward to watching everyone swim fast! Stay tuned next month for updates about our long course progress.
See you at the pool,
- Coach Irina

Mullins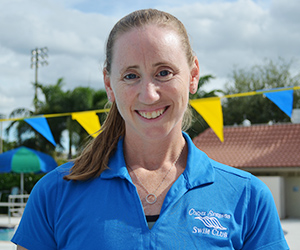 Hello Parents & Swimmers!
What a busy month of May we have coming up!
Very excited to see our swimmers in the swim meets this month! We have our 8 & under swimmers in the Heritage Sizzler! The Sunrise IMR Meet and the Coral Springs meet will be great for our 8 & over swimmers! Please email me if you have not already registered for the Coral Springs meet!
Also, please remember that we will not be having practices on Memorial Day- Monday, May 25th. Please mark your calendars!
Let's make sure our swimmers are attending practices regularly so that we can prepare them for our upcoming meets! Thank you for doing your part!
- Coach Jessica

Nutrition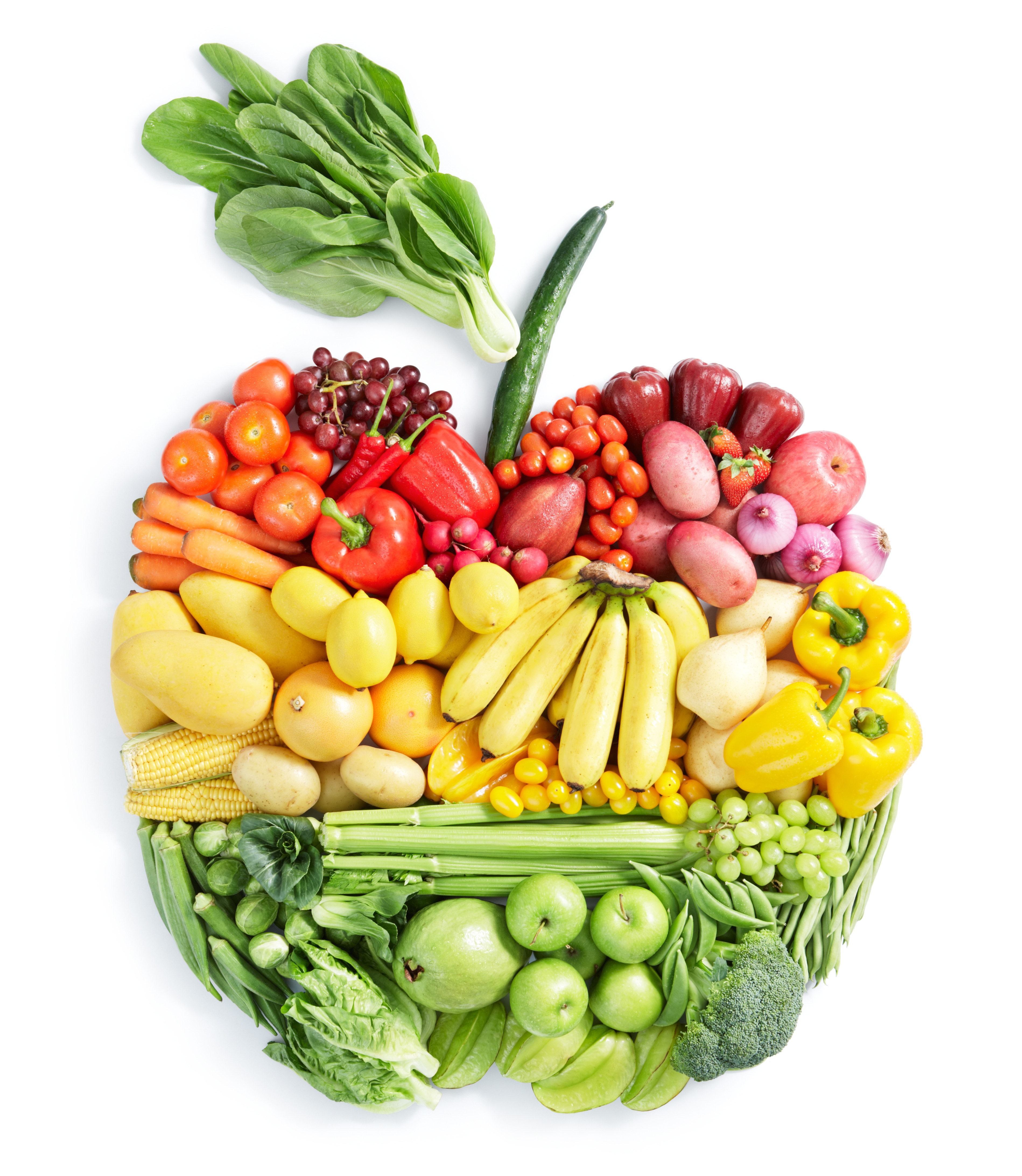 Top Snack Replacements

By Chris Rosenbloom, PhD, RDN, CSSD
How many times have you reached for a bag of chips while studying, or guzzled a 20-ounce soft drink because you were thirsty? Swimmers burn a lot of calories and snacking is a good way to replace calories lost in exercise and replenish nutrients for the next practice or meet. However, mindless snacking when you are bored or stressed out often leads to poor choices. So next time you want a snack, ask two questions. "Am I really hungry?" and "What can I eat that will support my training?" Here are some ideas that are nourishing, satisfying, and tasty:
When craving a salty snack:
Whole grain pretzels with salt and sesame seeds
Pretzel crisps
A cup of soup
Salted, smoked almonds
When craving a creamy snack:
Hummus
Creamy cheese wedges
Peanut butter or almond butter
Greek yogurt
When craving a sweet snack:
Dried fruit mixture
Frozen grapes
Berry smoothie
Fruit-filled cookies (fig, strawberry or blueberry filling)
When craving a crunchy snack:
Air-popped popcorn
Whole grain crackers
Raw, fresh veggies
Granny Smith apple slices
When craving a beverage:
Flavored sparkling waters (lemon, lime, raspberry)
100% fruit juice mixed with club soda
Iced green or black tea with lemon
Water infused with strawberries
Chris Rosenbloom is a professor emerita of nutrition at Georgia State University and provides sports nutrition consulting services to athletes of all ages. She is the editor-in-chief of the Academy of Nutrition and Dietetics Sports Nutrition Manual, 5th edition and editor-in-chief of an online Sports Nutrition Care Manual for health care professionals. She welcomes questions from swimmers, parents and coaches. Email her at This email address is being protected from spambots. You need JavaScript enabled to view it..