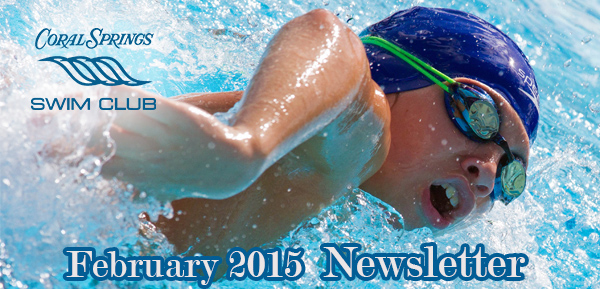 Message From the Board | National | Senior 1 | Senior 2A | Senior 2B | White and Blue | Mullins | Nutrition
Message from the Board
CSSC families can now make escrow payments on line at csscswim.com. Paypal charges a small fee of 2.2% and $.30 p
er
transaction. This was established as a convenience. Payments by check can still be dropped of at the Aquatic Complex office. No cash or money orders
 will be accepted as for of payment
.
 Please do not hand cash to the coaches. Payment must be made at Mullins Park, Coral Springs Aquatic Complex or online. 
CSSC will be participating again in the 2015 Race for Women's Wellness 5K and Half Marathon. The discounted price is almost over so if you are planning on participating, fill out your registration ASAP.

Click here

for the Registration Form. You can turn them in at the Aquatic or Mullins office. This is a very fun event and we won 2 years in a row for the largest team. Both years we had 73 participants
,
 and so far we have 25. Coach Irina, Coach Jessica, Coach Laura and Coach Dave will all be participating this year.
On Saturday, April 11, 2015, the Coral Springs Swim Club will host "Train Like a SEAL Challenge & Pool Safety Day" for our South Florida community, please
click here
for details.  Every other year, our club holds a major fundraiser to support the Michael Lohberg Scholarship Fund, allowing us to provide this prestigious scholarship to our graduating seniors who exemplify excellence in academics, leadership, and service. This year's event will give our swimmers and community the chance to test themselves mentally and physically in the SEAL Challenge.  You won't want to miss it!
We will coordinate the fundraiser through our parent committee, who will contact you soon.  Be on the lookout for emails from the Board of Directors (Luz Campo & Barbara Brewington ) as we keep you up to date on all of the exciting information.
Thank you for your continued support.

CSSC Board of Directors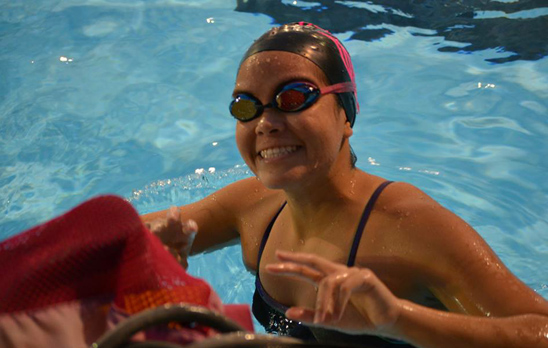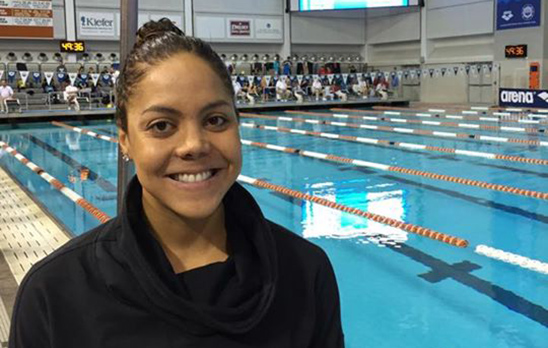 National Team
CSSC Head Coach Bruno Darzi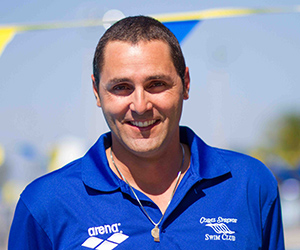 The National Team started training for 2015 back in December of last year. Eyeing the championship meets in March, we started our preparation a little earlier. Our first meet of 2015 was at the Saint Andrews pool a week ago. We had some good performances. Here are some of them:
Gabby Beltrano won the 100-yard backstroke, earned the silver in the 50-yard butterfly, and finished 3rd in the 50 and 100-yard freestyle. Rachel Botting placed 3rd in the 100—yard breaststroke. Cathy Cooper won the bronze in the 50-yard freestyle.  Nico Ferrara won the 50-yard freestyle. Megan Schimansky placed 3rd in the 100-yard backstroke. Hannah Virgin got the gold in the 100-yard breaststroke and earned the bronze in both the 50 and 200-yard freestyle.
Following the 1st meet of the year, we headed off to Martin County for another competition. After a heavy week of training, we still had some improvement.
Gabby Beltrano shaved off over 6 seconds off her 500-yard freestyle. Rachel Botting finished 3rd in the 100-yard breaststroke. Delaney Biro dropped a little bit over a second in the 200-yard freestyle and another 7 seconds in the 500-yard freestyle. Stephanie Campo won the 500-yard freestyle. Nico Ferrara won 3 of his events. Jose Pascual won the 500-yard freestyle and placed 2nd in the 100-yard breaststroke. Isbaella Pittinger finished 5th in the 100-yard backstroke. Megan Schimansky placed 3rd in the 100-yard backstroke and 200-yard IM. Sebastian Vargas place 2nd in 3 of his events. Bryce Pierce dropped more than 7 seconds in his 500-yard freestyle. Henrique Yamamoto finished 3rd in the 100-yard breaststroke.
Results from last weekend's home meet will be available online.
See on the pool deck.
 
- Coach Bruno
Senior 1
 At the first meet of the year, Senior 1 swimmers had some significant drop in times and started off the season performing well.  Brooke Cordoba shaved off over 7 seconds in her 200-yard freestyle. Nicole Gautieri placed 10th in the 100-yard breaststroke. Sam McCormick swam the 200-yard butterfly for the very first time and placed 13th in his age group. Andres McKeon finished 12th in the 100-yard backstroke after dropping over 2 seconds off his best time. Giancarlo Payamps placed 5th in the 100-yard backstroke. Kristin Sauer improved her 500-yard freestyle by over 4 seconds.  Gianluca Savino finished 10th in the 100-yard breaststroke and improved his 200-yard freestyle by over 2 seconds. Gregory Trimble bettered his time in the 200-yard freestyle by over 1 second.
At the Tiger Shark Invitational in Stuart, Martin County, swimmers from senior 1 were able to improve their time while getting ready for our first home meet.
Brooke Cordoba improved her 500-yard freestyle time by over 4 seconds. Nicole Gautieri placed 4th in the 100-yard breaststroke. Sam McCormick shaved off over 14 seconds in his 200-yard IM and finished 4th in his age group. Andres McKeon dropped 0.43 in the 100-yard backstroke finishing 3rd in his age group. Ginaluca Savino swam 3 best times out of 4 races and won the 100-yard breaststroke. Greg Trimble swam 2 personal best time and finished 4th in the 100-yard breaststroke.  Results from last weekend's home meet will be available online.
Coach Junior Temotio joins the Coral Springs Swim Club staff: Welcoming our New Senior 1 Coach
A native of Fortaleza, Brazil, Coach Junior started his coaching career in college, coaching the summer league as the Head Coach and Director of the Planet Swim School in Jacksonville, Florida. He graduated back in 2012 with a BS in Business and Marketing from the East Carolina University (ECU), where he earned a 4-year scholarship. He currently ranks among the all-time top-10 in the 50-yard freestyle and 100-yard butterfly.
Upon graduating from ECU, Coach Junior worked as a Head Age Group Coach for the West Houston Aquatic Team in Houston, Texas. Most recently, Coach Junior coached at Mid Valley Aquatics in Salem, Oregon. While coaching at the club level, Coach Junior worked as an assistant coach at the Willamette University, having worked with both men's and women's swim team before joining us here in Coral Springs.
Senior 2A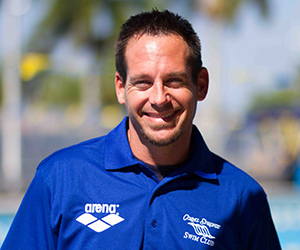 The month of January allowed senior 2A the opportunity to put a solid month of training to good use. Although no swim meets were attended in the month of January the training and expectation of the group continued at a very high level. This allowed for all of our swimmers to increase their aerobic capacity and will allow for more endurance in the back half of races. That has been a problem area for many of our swimmers. The other major culprit of this lack of endurance involves attendance which is obviously controlled by illnesses injuries etc, but all in all senior 2A put in a great month of training. Great job now let's keep it up!!
-Coach Dave
Senior IIB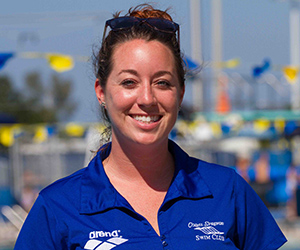 Well Senior 2B continues to surprise me!! Despite having a week and a half off over the holidays… they've come back and managed to ROCK it at the 2015 Scotty Invite!! On Saturday Anna Gally dropped 15 seconds off her 200 free and Jenna Weissman dropped 15 seconds off her 100 back! Kendall Roush, Danilea Oritz, Jena and Anna all got their BEST 50 free times!!! Way to go girls!!! Koral Wizst had some awesome swims including her 100 back, 50 free, and 100 breast!
David Blanco got his best 50 free time with a 28.17 and Brandon Schutz was out from practice due to an injury but still had great races!
On Sunday, David Blanco swam one of the greatest 100 freestyle races I've seen in a while and dropped 3 seconds!!
I am SO proud of everyone and how awesome they did this month!
-Coach Kayla
White and Blue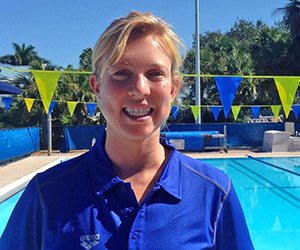 Hello swimmers and families,
Now that our break is over, White and Blue swimmers are back in the pool working hard on their 2015 goals. Goal sheets were passed out to Blue swimmers at the start of January in effort to reassess where swimmers are at. Not only do these goal sheets target best times but they also force swimmers to make goals about their attitude and approach in both practice and swim meets. They are also encouraged to make healthier nutritional choices throughout training and at swim meets. I am currently in the process of having one on one goal meetings with each swimmer to make sure that both myself and the swimmer are on the same page. I go over all of these aspects with the swimmer and come up with a game plan so that swimmers has something to focus on everyday they are on the pool deck. We had our first meet this month where both White and Blue swimmers participated at the Scotty Invitational on Sunday, January 25th. A few quick shout outs go to Emily Robertson who got a new JO cut in her 50 back with a time of 37.2. Payton Ward, Kaitlyn Armbruster and Emily Roberson all dropped over 15 seconds in their 200 IM. Jason Allen bounced back at the end of the day in his 200 IM with an 8 second drop and a new A time of 2:27.58. He was just a few tenths shy from a AA time!  Go CSSC!
-Coach Irina
Mullins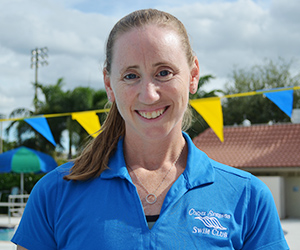 Hello parents & swimmers!
Despite some very cold temperatures our Mullins groups had a Very successful swim meet. Congrats to our first time meet participants Henry Remer and Victor remer.
Camryn Meyer got her B cut in the 50 breast, while Ryan Brander got his JO cut in the 50 breaststroke also. Our 200 freestylers Fernando a dunk, Lauren suglio, Kayleigh lalor, Nathan tauzer, Darien Louis-jeune, William Olson, and Jason bonaserra did a great job with he middle distance even coming off our holiday break! Tyler armbruster got his B and BB cuts and Sara Laplant got her best time in her 200 Im by over a minute.
We will be getting back in the to get ready for the Coral Springs invitational on February 7th-8th and also our Azura sizzler meet on February 13th.
Reminder: we will not be having practice on Monday February 16th, for President's Day holiday.
- Coach Jessica
Nutrition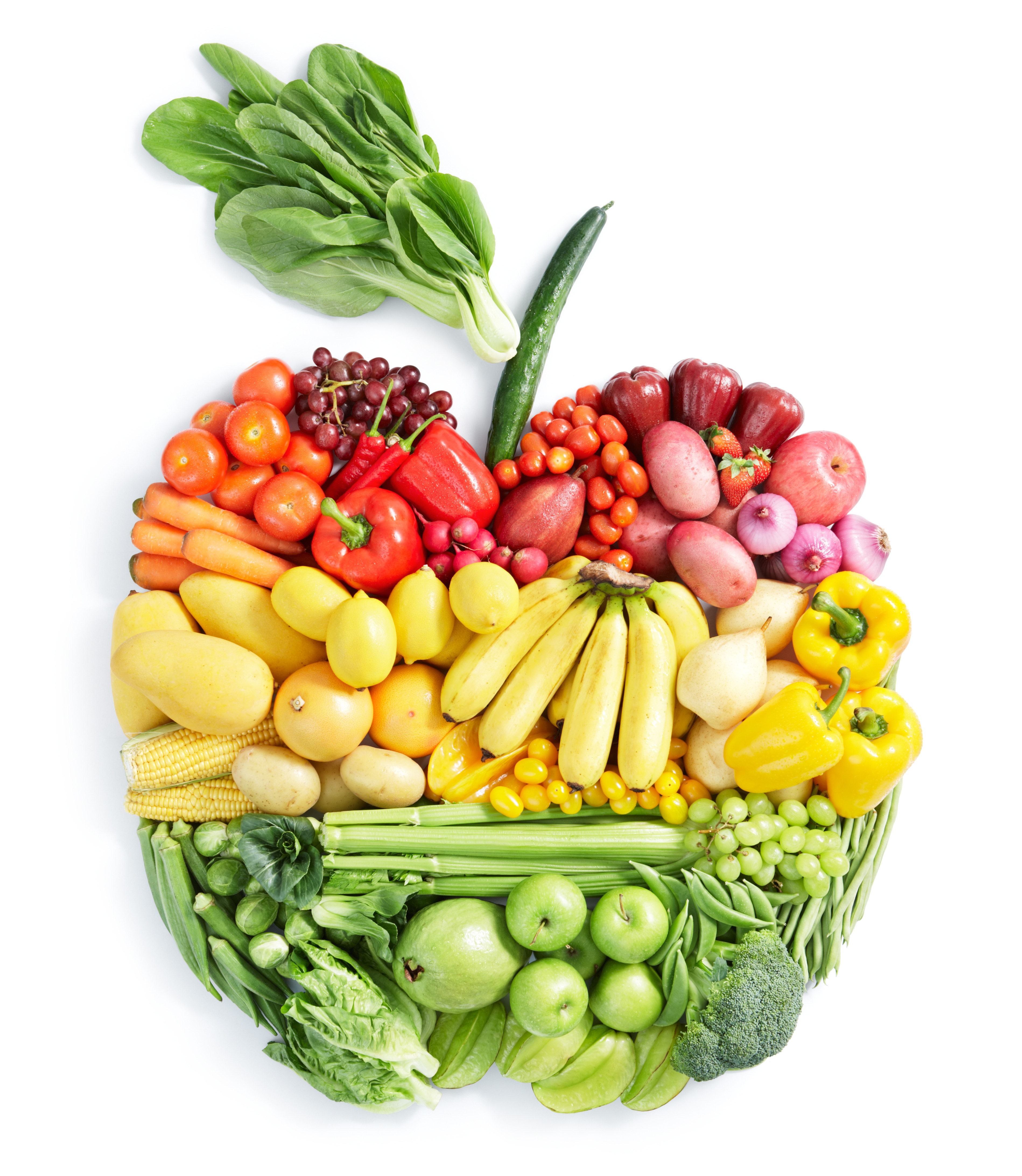 5 Strategies to Make Sure Young Swimmers Get Enough Protein
By Jill Castle, MS, RDN
Protein is a nutrient everyone in the sports world talks about, from boosting it in the diet to eating the right types.

Protein certainly plays an important role in the young swimmer's diet. For one, it has a starring role in growth, supporting the building of new tissue.

Protein also lends a hand in muscle repair. During intensive exercise, muscles work hard and break down. Protein, and the amino acids that make up protein, help repair muscle damage and support muscle growth.

Most nutrition experts agree that getting protein from food is the ideal strategy for growing athletes. But some athletes (and their parents) worry that their swimmer isn't eating enough.

Rest assured, most young athletes get plenty of protein in their diet from the food they eat. In fact, studies show that most young athletes eat 2-3 times more protein than they need. However, swimmers who diet or follow a vegan diet may fall short on good protein sources.

Getting enough protein isn't the only issue for athletes, though. The timing of when protein is eaten matters also. For example, spacing protein evenly across the day is ideal for making sure protein is available to the body when needed. And, eating a source of protein within 45 minutes of a grueling workout is linked to improved muscle repair. 

Here are some fail-proof strategies to ensure swimmers get enough protein, and at the right times:


Know your Protein: Food including meats like beef, lamb, chicken and other poultry sources; fish; beans and products made with beans like hummus and other bean-based dips; eggs; milk; soymilk; cheese; yogurt; and nuts and nut butters are all good sources of protein.

Space out Protein: Make sure you eat a quality protein source at each meal and include protein with most snacks. This effort will make protein available to muscles and the rest of the body throughout the day.


Recover with a Protein-containing Snack: A source of protein eaten within 45 minutes of intensive exercise has been linked to muscle recovery and muscle mass gain. Studies have pointed to chocolate milk as a good recovery snack, as it contains protein (a casein- and whey-based type of protein) and carbohydrate, of which effectively repair muscle and supply glycogen (energy) to the muscle, respectively. Other sources of protein, like cheese or yogurt, combined with a carbs like crackers or fruit, likely provide similar benefits as chocolate milk.



Drink Milk or Soymilk Regularly: Drinking milk or soymilk with meals is one easy way to assure protein appears at mealtime. Of course, if the swimmer is eating other protein foods at that time, milk may not be needed. Milk and soymilk are also packed with other nutrients important for the swimmer like calcium and vitamin D.

Don't Overdo It with Extra Protein: Adding extra protein to shakes, or eating high protein bars or other supplements isn't necessary for the young athlete and may provide too much protein. Going overboard with protein can contribute to dehydration, stress the kidneys, and promote unwanted weight gain. (Editor's Note: Along with the US Anti-Doping Agency (USADA), USA Swimming considers dietary supplements, such as some protein shakes and powders, as "take at your own risk," placing full responsibility for any effects and repercussions on the athlete. For more information, see our Dietary Supplements page).

Jill Castle, MS, RDN is a childhood nutrition expert and co-author of Fearless Feeding: How to Raise Healthy Eaters from High Chair to High School (www.fearlessfeeding.com) and author of the upcoming book, Eat Like a Champion: Performance Nutrition for Your Young Athlete (July 2015). She is the creator of Just The Right Byte (www.justtherightbyte.com), and lives with her husband and four children in New Canaan, CT. Find out more about Jill at www.JillCastle.com.