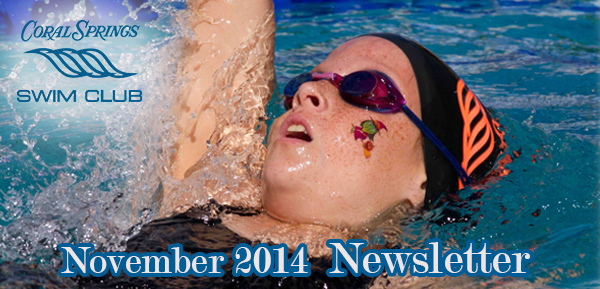 Message From the Board | National | Senior 1 | Senior 2A | Senior 2B | White and Blue | Mullins | Nutrition
The 3rd Annual Food Drive has just ended and it was another success! Thank you to everyone who donated items and supported this cause.
The CSSC blue tie dye fleece blankets are in! They are $25 and can be purchased here. Also, there are still some CSSC towels available for $20 each.
CSSC will be participating again in the 2015 Race for Women's Wellness 5K and Half Marathon. It is time to register to get the discounted price. Click here for the Registration Form. You can turn them in at the Aquatic or Mullins office. This is a very fun event and we won 2 years in a row for the largest team.

Our next home meet will be December 6-7 so please mark your calendars and come out and volunteer.

Thank you for your continued support,
CSSC Board of Directors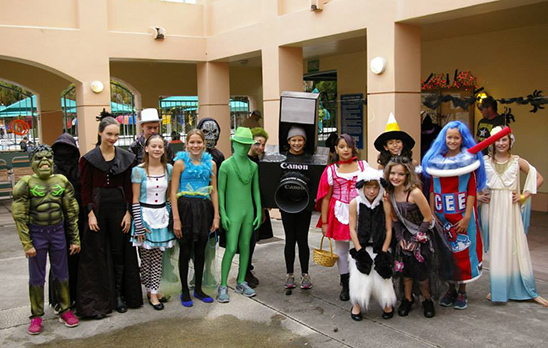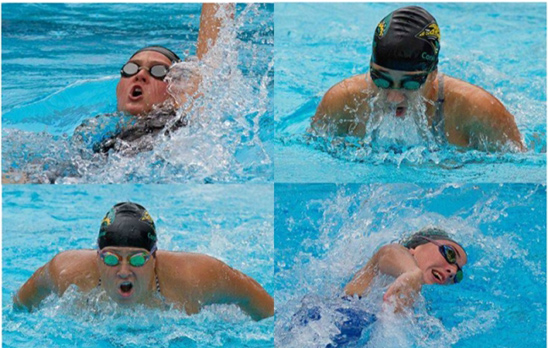 CSSC Head Coach Bruno Darzi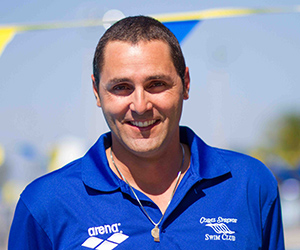 The month of October was a good one for the National Team swimmers. We competed at the Annual Mike Horgan Invitational in Lake Lytal, and our swimmers has some impressive performances.
Brian Arnaud competed in the 100-yard freestyle and 100-yard breaststroke. He improved in both events and earned the gold in the 100-yard breaststroke. Gabby Beltrano had an incredible meet. She swam a total of 7 personal best times, finishing in the top 4 in all events and winning the 50's backstroke, butterfly and freestyle. Delaney Biro dropped over 6 seconds in the 200-yard freestyle and finished 3rd in the 50-yard freestyle. Rachel Botting swam 5 personal best times and earned the silver in 3 different events. Stephanie Campo had a good meet, finishing the 100-yard backstroke in 4th place. Catharine Cooper shaved off 0.15 in the 100-yard butterfly. She also finished 5th in the 100-yard freestyle. Nico Ferrara dropped over 1/2 second in the 100-yard backstroke and placed 3rd in the 50-yard freestyle. Acacia Jones swam 2 personal best times. She dropped over 5 seconds in the 200-yard freestyle. Jose Pascual had a solid 100-yard breaststroke, finishing 6th overall. Isabella Pittinger earned the bronze in the 200-yard backstroke and finished 4th in the 100-yard butterfly. Megan Schimansky won 3 individual events and placed 3rd in 2 other events. Sebastian Vargas improved his 200-yard backstroke time by over 2 seconds and took the bronze in his age group. Hannah Virgin won the 100 and 200-yard breaststroke and improved over 6 seconds in her 100-yard backstroke race. Henrique Yamamoto improved his 100-yard backstroke time, finishing 15th in his age group.
We are just a few weeks away from the end of the high school season with most of our National Team athletes competing at Districts, Regions and States within the upcoming weeks. The Winter Championships in Plantation will follow to wrap up the fall season for most of our athletes. Next month, Catharine Cooper will represent her home country of Panama at the 2014 Central American Championships in Mexico. Upon return, she will head to Winter Junior National to represent the Coral Springs Swim Club in Federal Way, WA.
Stephanie Campo continues her training until mid-December in order to prepare to compete at a qualifying meet in Cali, Colombia in an attempt to qualify for the 2015 Panamerican Championships in Bolivia.
I am looking forward to all the action. Go CSSC!

See on the pool deck.

- Coach Bruno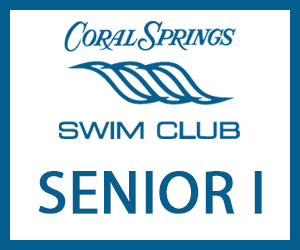 We had good performances from 2 of our swimmers participating at the 2014 FGC Invitational in Sunrise and 2014 Mike Horgan Invitational in Lake Lytal.
At the first meet at the Sunrise Civic Center, Gian Luca Savino was the only one from the senior 1 group competing. He swam 6 personal best times, including a 9 second drop in the 200 IM. Savino placed 5th in the 100 breaststroke and 3rd in the 200 breaststroke.
At the Mike Horgan Invite, Andres Mckeon swam a total of 4 personal best times out of 5 events. He shaved off .75 seconds in the 100 freestyle even though he had to swim it twice because the event was recalled due to equipment malfunction..
Gian Luca Savino dropped over 2 seconds in the 200 freestyle and finished 4th in the 200 breaststroke.
Most of the senior 1 group swimmers are competing during the HS meet at various locations. High school swimmers from the Classes 3A/4A will be competing at their High School State Championships on November 7 & 8, while swimmers from the Classes 1A/2A will be swimming at their Regional Championships this upcoming week, followed by their High School State Championships on November 14 & 15.
At the completion of the High School season, the swimmers will join the non-high school swimmers in preparation for the Winter Championships in Plantation scheduled for November 21-23.
Additional results from the high school championship meets as well as qualified swimmers can be found at www.swimcssc.com or at www.FHSAA.org.
See you at the pool.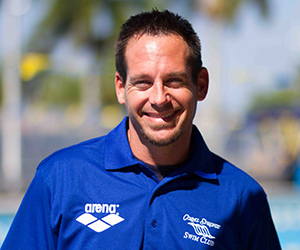 The month of October probably saw the best swimming effort of our Senior IIA swimmers that I have seen as a coach in 2014. Almost every swimmers saw best times by wide margins. Daria Chiarella saw the most significant gains in 2014 by smoking her 50 freestyle at districts in 26.65. Daria has only been club swimming for a little over a year now. Emily Puia aka Pu-YAAA, Dennis Hopkins, and Dominique Fajardo also swam best times. At the Sunrise Invite this month Lorenzo Prado, Hayley Simonson, Sophia Viner, and Justin Irwin all crushed there swims and swam best times. Ashley (Big Brain) Ruf has had limited practice time but still managed a way to drop in all of her races and swim a very impressive 1:06 in the 100 backstroke. On the second day of the meet Diego Sanguinetti, Kalvin Hernandez, Sabi Suarez, and Sadie Reese all swam great! The a fore mentioned Justin Irwin was "the man" of the meet, consistently dropping time in all swimming disciplines and distances. What an excellent month!! Now we prepare for our championship meets in March. Great Job swimmers, and thank you parents for all of you support!
-Coach Dave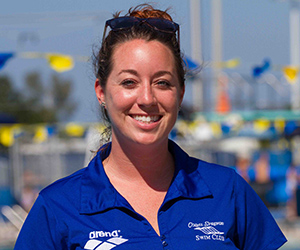 October was a great month for Senior 2B! Most swimmers attended the Sunrise Open Invite and it was a great success. Aaron Graber went a best time in all 6 of his events! Theresa Carr dropped 4 seconds on her 50 back and 2 seconds on her 50 free. Kendall Roush got her best time of 37.79 in 50 free! Jenna Weissman rocked her 100 IM with a time of 1:41:10. Nicolas De Los Heros swam his first 200 IM and did great. Daniela Ortiz went a best time in all 3 of her events…way to go Danilea! Anna Gally and Zachary Huang had great swims in their 50 butterfly. Brandon Schutz swam 50 breast and 100 back for the first time and rocked it!
This month we are going to focus on turns and finishes, starts, and keeping our endurance in our 50s and 100s. We are attending the Turkey Classic Meet in Pompano on November 1st.
Keep up the great work everyone!

-Coach Kayla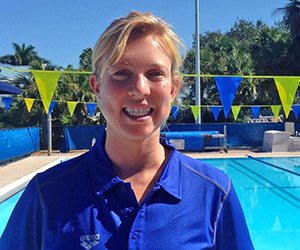 Hello Everyone,
What a fun and exciting month as White and Blue swimmers competed in two swim meets this month. The first being the open invite at Sunrise on October 11th and 12th where swimmers were ready to swim fast as I passed out temporary tattoos and other Halloween treats. Riley Botting finished with a new JO cut and a first place medal in the girls 10 and under 50 backstroke. Brianna Dattile dropped 4 seconds in her 50 backstroke with a new JO cut and a third place finish. Faith Fowler paced her way through the girls 10 and under 500 freestyle and dropped 10 seconds with a 4th place finish and a new JO cut. Olivia Mason showed substantial improvement with an 11 second drop in her 200 IM and a 27 second drop in her 100 Fly! Lydia Szakacs sprinted her way to a 5th place finish along with a 2 second drop in her 50 freestyle and despite her ankle injury, Cara Virgin stayed positive and dropped 3 seconds in her 200 Freestyle. A few Blue swimmers did a great job swimming distance events for the first time. Alex Meyer finished the 400 IM with a new JO cut and time of 5:17.62 and Rebecca Poznanski finished her 500 freestyle with a new JO cut and time of 6:15.62. Great job to Oliva Mason, Brooke Cordoba and Greg Trimble as they all did a fantastic job supporting each other as they swam the mile for the first time!
The following weekend, White and Blue swimmers we were back for more at the Mike Horgan invite in Lake Lytal. We started each day with strong relay swims as the girls 10 and under 200 Medley relay finished in 2nd place, the girls 11-12 200 Medley relay finished 5th and the Boys 11-12 Medley relay finished 3rd. On Sunday the girls 11-12 200 free relay finished 5th, the boys 11-12 200 free relay finished 2nd and the girls 10 and under relay finished in first place! Giulianna Garcia and Riley Botting both dropped time in their 100 IM and finished in 3rd and 4th place. Faith Fowler finished her last meet as a 10 and under with 7 new best times as she moves into the 11-12 age group. Brooke Cordoba had a great meet swimming in the 13-14 age group for the first time. She dropped 9 seconds in her 200 breaststroke, 5 seconds in her 200 IM and .5 in her 50 and 100 free. In the girls 11-12 200 free, Anna Kasperski and Olivia Mason raced their way to new JO cuts whereas the boys put on a good show with substantial drops from Alex Meyer, Sam McCormick and Brian Gonzalez. Ellie Mitova dropped 3 seconds in her 200 breaststroke and finished with a new JO cut and time of 2:59.14. Jason Allen dropped 10 seconds in his 200 IM with a new JO cut and time of 2:35.36 and both Connor Marks and Greg Trimble had a great race in the 200 backstroke both dropping time and finished in 9th and 10th place. Last but not least, Sarah Schimansky finished her mile with a proud smile after dropping 4 seconds and finishing with a time of 20.58.01.
We finished out this month with a fun night at the Halloween party on October 23rd which was filled with games, prizes, food and lots of creative costumes. Congrats to Kaitlyn Armbruster and Olivia Mason for winning the costume contest for White and Blue! All swimmers in both White and Blue showed steady drops and technical improvements at both meets this month. Looks like the hard work is paying off but there is more work and challenging sets to come as we prepare for Winter Champs in Plantation on November 20th-23rd. Parents thank you for all of your support, swimmers stay positive, support each other, never give up, give 110% and don't forget about your goals! Now let's get in the pool and make it happen!

Coach Irina
-Coach Irina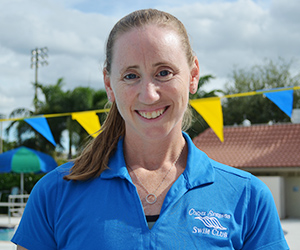 A VERY BIG THANK YOU, to the CSSC Coaches, Thania Cooper, Mr. Garcia. Mr. Nagy, Mrs. Cardozo, Cindy Franzino, Mrs. Frank, and Fernada Andino for helping set up a very festive Halloween Party! Thank you also to EVERYONE, who helped us clean up after the party. Everyone had a great time and all of your hard work and effort was much appreciated!
Don't forget~to buy your CSSC towel or blanket from Heather Butler! !(Our very own Mullins Liason) She will make them available during and after red group practice and before green group practice. I can have them available upon request for those Gold group swimmers that would like to buy one! Just let me know!
Please mark these important dates on your calendars! November 11th and November 27th, there will be NO PRACTICE for ALL Mullins groups. Also, our next swim meet for EVERYONE will be at Coral Springs on December 6th-7th!
Congrats again to ALL of our swimmers that attended the Sunrise meet on October 11th-12th! We had such greats swims, and a great turn out of swimmers, representing our team well! Can't wait for December HOME meet!
-Coach Jessica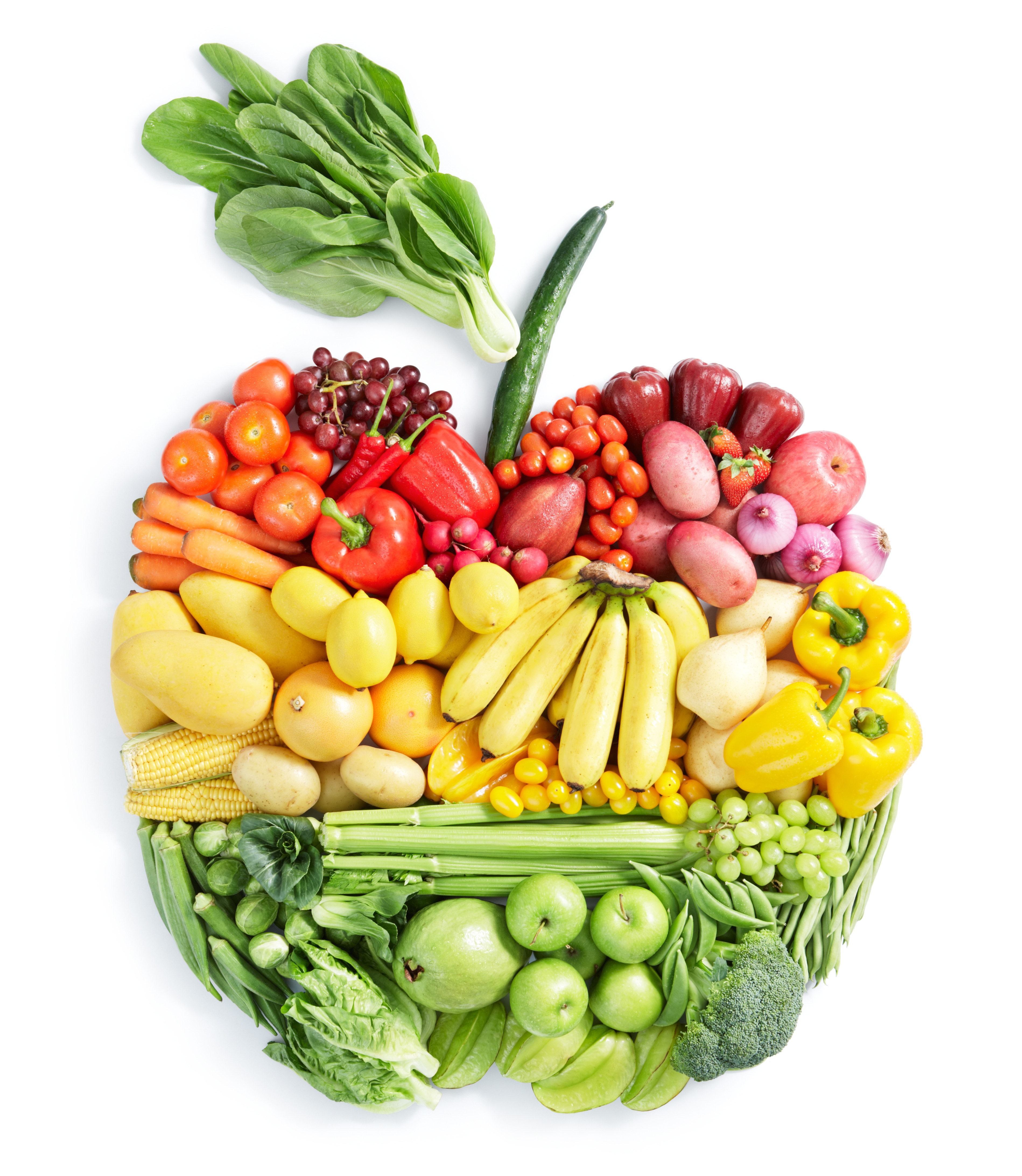 3 Nutrients Young Swimmers Shouldn't Miss

By Jill Castle, MS, RDN
Nutrition plays a key role in performance and recovery. But for the young swimmer, it also supports growth and development. While there are important nutrients for swimming, such carbohydrates and protein, there are also micronutrients that may be at risk for deficiency, like iron, calcium, and vitamin D.
Of course, any nutrient can fall short of needs if the diet is inadequate compared to the requirements. Deficiencies should always be addressed in the growing athlete.

Three nutrients – iron, calcium and vitamin D—stand out as high-risk nutrients for the young swimmer. One, because they are already known to be deficient in children and teens, in general, and two, because they may be harder for the growing athlete to get enough. Here's the lowdown on each nutrient, including recommended levels of intake, and food sources:
Iron
Iron carries and stores oxygen, which occurs at a higher level during periods of growth (read: childhood and adolescence). Female athletes, in particular, are at greater risk for this deficiency due to menses and exercise.
According to the 2010 Dietary Guidelines for Americans (DGA), 9% of 12-49 year-old women are iron-deficient. Swimmers who cut back on their eating or consume a vegetarian diet are at increased risk for iron deficiency.
Requirements:
4-8 year olds: 10 mg/day
9-13 year olds: 8 mg/day
14-18 year olds: 15 mg/day (females); 11 mg/day (males)
Iron comes from animal and plant sources, with animal sources being more efficiently absorbed in the body. The less efficient absorption of plant iron can be enhanced by vitamin C-containing foods like citrus fruit and juices.
Food Sources: beef, ground beef, dark meat turkey and chicken, canned light tuna in water, iron-fortified cereals, instant oatmeal, enriched bagels and breads, black beans, white beans, spinach and raisins
Calcium
Calcium is needed for normal bone development and strength, and is required for muscle contraction. All children and teens are at risk for calcium deficiency, but especially teens because they tend to eat and drink less dairy products as they age. Ironically, this is the time when they need calcium the most! Peak bone formation occurs in the teenage years and is completed in the early 20's.

Requirements:
4-8 year olds: 1000 mg/day
9-13 year olds: 1300 mg/day
14-18 year olds: 1300 mg/day

Food sources: ready-to-eat cereals, calcium-fortified orange juice, cow's milk, soymilk, yogurt, cheese, salmon, tofu, frozen yogurt, vanilla ice cream, cottage cheese, turnip greens, kale, Bok choy, broccoli, and white bread (calcium-fortified).
Vitamin D
Vitamin D partners with calcium to build bones. It has also been identified in the prevention of cancer, heart disease, autoimmune disease and infectious disease. Sunlight activates vitamin D in the skin, but sunscreen, cloud cover, dark-colored skin, and other factors may limit its effectiveness as a source of vitamin D.

Requirements:
All kids and teens need 600 IU/day.

It's not easy to meet vitamin D requirements because there are few foods that are rich sources of this nutrient, and the obvious foods like dairy products aren't always consumed in the needed amounts (6 cups of milk equals 600 IU vitamin D). The combination of vitamin D-rich foods and sunshine are key to making sure the swimmer gets enough. For swimmers who practice indoors, getting adequate vitamin D from food (or a supplement) is critical.

Food sources: sockeye salmon, smoked salmon, canned tuna, vitamin D-fortified orange juice, milk, soymilk, rice drink, cooked pork, fortified ready-to-eat cereals, mushrooms, Canadian bacon, and eggs.

Iron, calcium and vitamin D are essential to the growing swimmer's health and wellness, not to mention his athletic performance. Keep these three nutrients top of mind and you may avoid some significant roadblocks to training along the way.

Jill Castle, MS, RDN is a childhood nutrition expert and co-author of Fearless Feeding: How to Raise Healthy Eaters from High Chair to High School (www.fearlessfeeding.com). She is the creator of Just The Right Byte (www.justtherightbyte.com), and is working on her next book, entitled Eat Like a Champion: Performance Nutrition for Your Young Athlete. She lives with her husband and four children in New Canaan, CT.