Message From the Board | National | Senior 1 | Senior 2A | Senior 2B | White and Blue | Mullins | Nutrition
The board would like to thank everyone who volunteered at Senior Champs. It was a huge meet and it ran smoothly again, thanks to all the volunteers! We say goodbye to a board member, Mary Lincoln, head timer. Her daughter Emma will be leaving for college. Thank you Mary for all the years you volunteered and were a board member for CSSC. You will be missed!
The Annual General Membership Meeting will be Thursday, September 11th 5:30pm at the Aquatic Complex . We hope to see everyone there. Enjoy the rest of your summer break.
CSSC Board of Directors.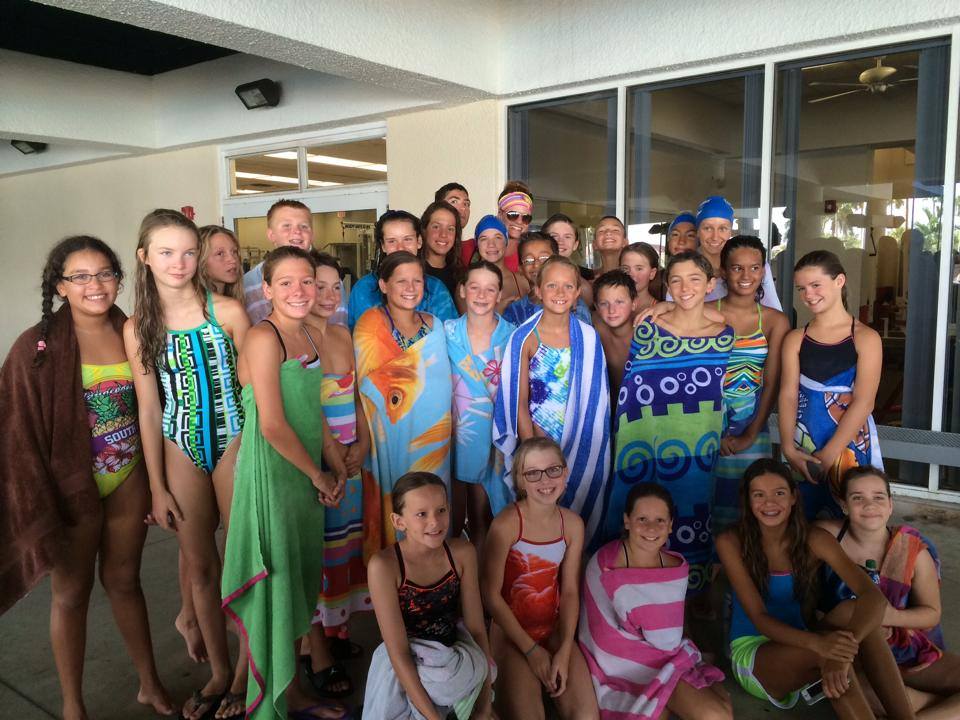 CSSC Head Coach Bruno Darzi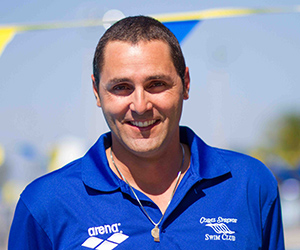 The month of July was full of competitions. We had swimmers competing at Sectionals, Junior Olympics, Senior Championships, Southern Zone Champs, Swedish Nationals and Interliga Nationales de Natacion.
At Sectionals, we had 8 swimmers representing the Coral Springs Swim Club. Brian Arnaud was right on his best times in all of his individual events. Stephanie Campo swam a best time in the 200 Freestyle.Cathy Cooper just missed her best time in the 50 Freestyle.Alex Evdokimov swam 6 personal best times. Brandon Goldman swam 3 personal best time and broke Leo Andara's 400 IM CSSC Open Record in 4:28.57. While preparing for the Senior Championships, Emma Lincoln swam within hundredths of seconds off her 50 Freestyle personal best and had a good 100 Freestyle. Megan Schimansky had a good meet, swimming well in both 100 and 200 backstroke races.
At the Junior Olympics Championships, Cathy Cooper swam 2 personal best time in both 50 and 100 Freestyle races. She finished 2nd in both events. Acacia Jones dropped over 2 seconds in the 50 Butterfly. Isabella Pittinger dropped over 1/2 second in the 50 Butterfly, finishing 7th overall. Megan Schimansky swam well in all 3 backstrokes races. She better her 50 Backstroke time and finished 3rd in the 200 Backstroke. Hannah Virgin swam best times in both 50 and 200 Breaststroke. She placed 3rd in the 100 Breaststroke, and 2nd in both 50 and 200 Breaststroke. Our 13-14 Girls placed 2nd on both 200-meter Medley and 400-meter Freestyle relays.
At Senior Champiosnhisp, Brian Arnaud dropped over 2 seconds in the 50 Breaststroke. Cathy Cooper swam a lifetime best in the 50 Freestyle, breaking Lindsey McKnight's 13-14 CSSC club record from 2008, and qualified for the 2014 Winter Junior Nationals that will be held in Federal Way, WA in December. Brandon Goldman shaved off over 5 seconds in the 100 Butterfly. Emma Lincoln broke the 59 second mark in the 100 Freestyle and dropped 0.25 in the 50 Butterfly. Bryce Pierce had an outstanding meet, swimming 8 new personal best times. Austin Pillado and Isabella Pittinger swam 3 personal best times each. Sam Roth improved her times in all her 6 events. Megan Schimansky improved in both 100 and 200 Freestyle events. She also swam sub-32 seconds in the 50 Backstroke for the first time. Sebastian Vargas swam a personal best in the 100 Butterfly. Rebecca Wilkerson dropped times in 4 different races. Henrique Yamamoto swam well in all free, fly and IM races, improving from his personal best in 3 occasions.
Swimming at her first international competition representing the country of Colombia, Stephanie Campo won her age group in the 800 Freestyle and finished 4th in the 400 Freestyle. Just like Campo, Hannah Virgin also competed her her very first intentional competition. Virgin earned the bronze in the 200 IM and finished 4th in the 100 Breaststroke.
At the Southern Zone Champs, Sebastian Vargas swam a lifetime best in the 200IM.
From August 6-9 in Irvine, California, Brandon Goldman and Alex Evdokimov will compete at the 2014 Phillips 66 National Championships. Brandon will swim the 50, 100 and 200 Backstroke, and 400 IM. Alex will competed in the 50, 100 and 200 Breaststroke.
- Coach Bruno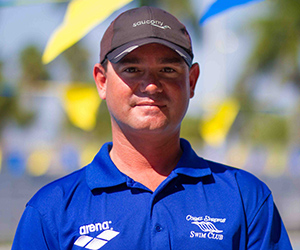 July has been a month full of competition for Senior 1. They have trained extremely hard this season to be prepared to swim fast in the championship meet over the past few weeks. My swimmers did not disappoint!!
We started the month racing hard at Area 2 Champs held at The Sunrise Civic Center. This was the last chance to qualify for JO's. Senior 1 had 3 swimmers that produced multiple cuts and 18 best times as well! Notable performances were swam by: Maya Ginzburg dropped 11 seconds in the 100 back- Andres McKeon dropped 4 in the 100 back, 2 in the 100 free and 6 in the 100 fly- Gian Savino dropped 8 in the 200 im, 3 in the 100 breast and 2 in the 50 breast. This was a great start to a long month of meets for Senior 1!!
Up next were The Junior Olympics held at The Plantation Aquatic Complex. This was another great meet for Senior 1. We had 6 swimmer in this meet that managed to swim 17 best times! Notable swims were had by: Nick Dworet dropped 2 seconds in the 400 free, 2 in the 50 fly and 2 in the 200 im- Daniela Gomez dropped 3 in the 100 fly, 3 in the 200 free, 7 in the 200 im and 2 in the 100 free- Andres McKeon dropped 2 in the 200 free and 2 in the 50 back. Another meet with awesome results for Senior 1 as we continued to roll!!
Last but not least were The Senior Championships held at The Coral Springs Aquatic Complex. It always fun to end the season with a meet at our home pool! 10 of my Senior 1 swimmers stepped up again producing 36 best times! It's amazing how swimming fast and having is so contagious! Great swims were achieved by: August Charni dropped 3 seconds in the 100 back- Nicole Gautieri dropped 3 in the 50 breast, 3 in the 200 free and 4 in the 100 breast- Gui Hada dropped 2 in the 50 breast and 2 in the 100 breast- Santiago Ospina dropped 2 in the 50 breast-GianCarlo Payamps dropped 4 in the 200 back, 3 in the 100 free and 2 in the 100 back- Lindsey Sauer dropped 2 in the 200 im- Justin Torres dropped 4 in the 100 breast. What a great month for Senior 1! My swimmers performed very well when it really counted and made me very proud!! Now for some much needed rest and time off.
See you at the pool,
Chris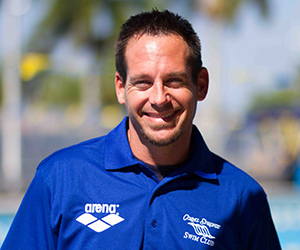 The month of July was an excellent one for the Senior 2A program. Our team competed in three championship swim meets; The first meet we attended was the Area 2 Championships where our swimmers had EXCELLENT swims and 14 best times occurred over the weekend. Lauren Noyola stole the show, crushing her previous times and earned several Junior Olympic time cuts by wide margins. The second meet at the Junior Olympics, a handful of swimmers attended and performed extremely well. Eleven year old Alex Meyer waited until the last night at finals to light up the pool with a 1:03 in the 100 meter freestyle. Dominique Fajardo also had a great swim in the 50 meter butterfly dropping 2 seconds, and swam a fantastic 32.44. The third and final competition was the Senior Championships, during which Dennis Hopkins, Nate Lalor, Diego Sanguinetti, and Kim Sauer all swam best times. Daria Chiarella had great swims as well swimming her long course events in approximately the same time as her short course events from the previous season. Great Job to all competitors, now we will turn our attention to the short course season.
-Coach Dave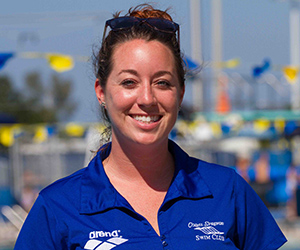 This month Senior IIB had some great swims at the Area 2 Championships. Sophia Viner made it to the finals in her 100 breaststroke. She placed 4th overall, way to go Sophia! Brandon Schutz had some great swims and made first alternate in two events! Koral Wizst swam events for the first time during long course season with our team. She had a great meet also.
We are now training for the upcoming meet at our pool on September 6th and 7th. I'm so glad that so many swimmers made the time to come to practice this summer. Even through camps and family vacations they made it out to practice almost every day! Great job everyone.

-Coach Kayla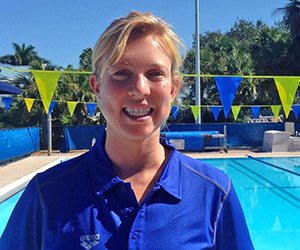 Hello Everyone,

This will be a new and exciting month as I will begin coaching the White and Blue group! My goal this month is to get to know the swimmers not only in the water but out of the water as well. The first few weeks will be spent getting to know the team, coaches, swimmers and parents. By mid-month, there will be a parent meeting along with goal sheets handed out to swimmers during practice which will give them the opportunity to think about what they would like to accomplish during the upcoming season and beyond. Once I get a grasp of where the swimmers are in their swimming capabilities, what they would like to accomplish and what the team would like to accomplish I will formulate a season plan for both groups. I look forward to meeting everyone!

-Coach Irina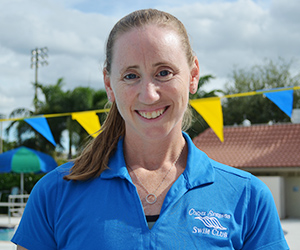 Hello Mullins Parents & Swimmers,

Please mark these important dates on your calendars!!!! We will be attending the North Palm Beach Invitational Meet on August 23rd-24th 2014. Please look out for more information to be coming out soon!
Please keep in mind that the swim meets are for ALL of our age 8 & Over swimmers! (If you have recently come on with the club, please ask me before registering for this meet)
WHY IS MEET PARTICIPATION SO IMPORTANT FOR OUR MULLINS SWIMMERS?
***We are a COMPETITIVE swim team and we specifically train everyday in practice for your child to compete in these swim meets. We expect that all of our swimmers WILL participate in these meets as much as they can.
Please make every effort to help your children progress in their swimming by adding these meets onto your schedules and calendars. If you do not already have the swim meet calendar If you are not sure what they should be swimming...please just ask me. I will be happy to tell you what your child should be swimming in the meets.
THANK YOU for your continued efforts to help us make your children better swimmers everyday!!!!!!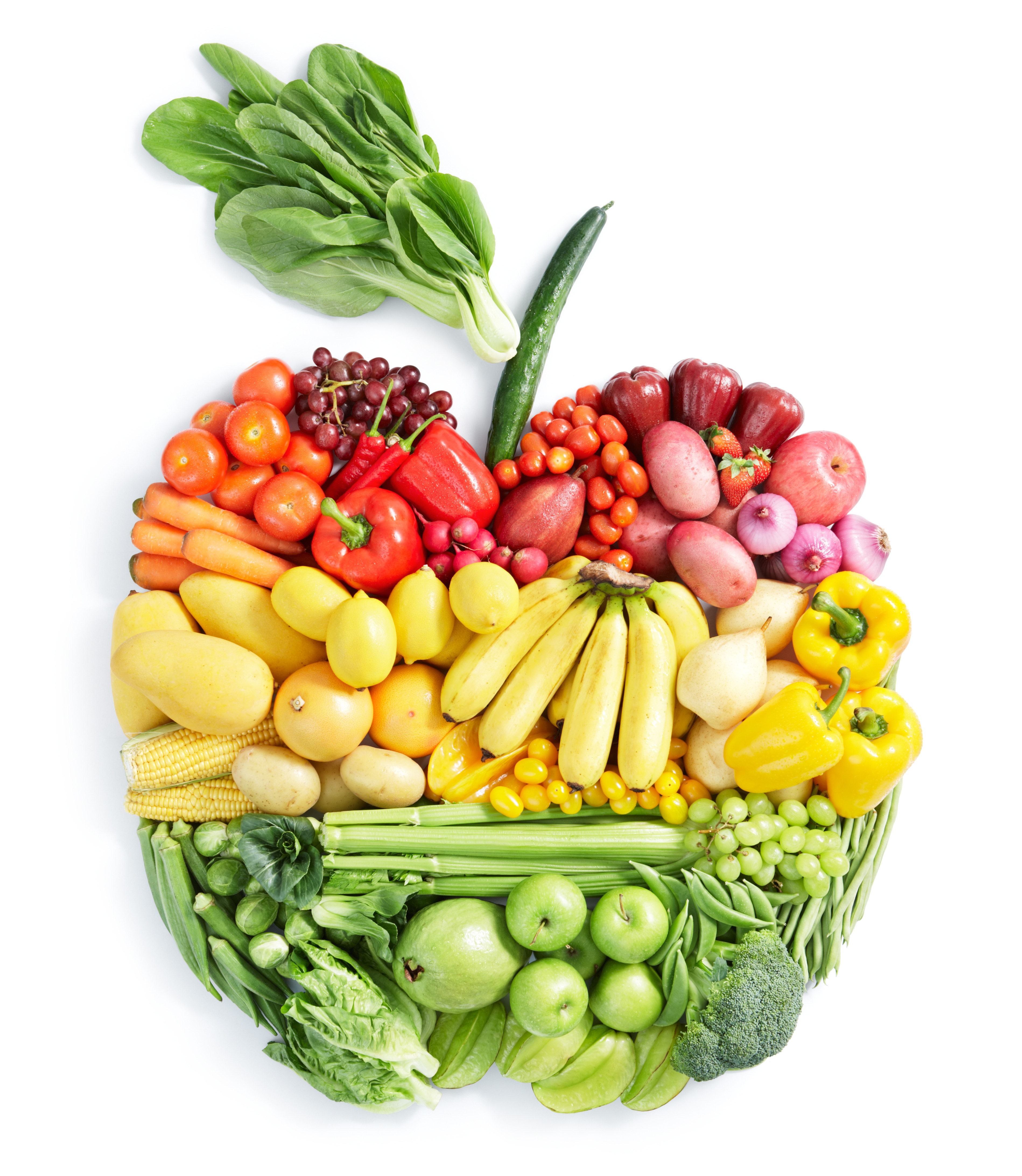 BY JILL CASTLE, MS, RDN
The mystery behind what to eat is never-ending, partly because miracle foods are constantly surfacing while other foods fall from grace. When it comes to the growing swimmer, what to eat is important for growth and development, and also for athletic performance. Many children and teens in today's world are missing out on calcium, vitamin D, fiber and potassium. Teens and athletes in general may be at greater risk of nutrient deficiencies if they skip breakfast, snack on nutrient-poor foods and use diets to control their weight.

Given this, here are 10 foods that will keep your nutrient intake high and your risk for deficiency low:
Mixed nuts.Nuts: All nuts are chock-full of healthy fats, fiber, protein, magnesium and vitamin E. Use them to top yogurt or cereal, or just grab a handful on the way to practice.
Seeds: Similar to nuts, seeds are full of fiber, healthy fats, magnesium and vitamin E. Eat them like you would nuts.
Ready-to-eat cereals: Cereal is fortified with nutrients such as folic acid, iron and vitamins A and E, making them a good source for these micronutrients. Have it for breakfast, snack, or dinner in a pinch, but beware of choosing cereal with too much sugar. Cereals with less than 8 or 9 grams of sugar per serving are best.
Orange Juice (Small)100% orange juice: Increasingly, you can find calcium and vitamin D- fortified OJ. Orange juice is naturally a good source of folic acid and vitamin C. Don't guzzle it though! Orange juice can be a significant source of calories when more than a cup and a half is consumed daily.
Beans: Magical indeed! Full of fiber, protein, iron, zinc and magnesium—find ways to fit beans into your weekly (or daily) diet. Roast them for a crunchy snack, top a salad or burrito, or throw them in with diced tomatoes for a hearty pasta dish.
Low-fat cheese: An easy snack or serve it mixed into casseroles, pasta and in sandwiches. Low-fat cheese is full of calcium, potassium, and protein.
Greek Yogurt (Small)Low-fat yogurt: "Nutrient-rich" is an understatement! Yogurt is a good source of calcium, vitamin D, potassium and protein. Go for Greek varieties if you are looking for extra protein. It's great as part of a meal, as a snack, or dessert.
Low-fat milk or soymilk: Dairy milk is a natural source of calcium, potassium, protein and vitamin D. If soymilk is your go-to, make sure it is fortified with calcium and vitamin D. Many athletes use flavored milk (chocolate milk) for a post-workout recovery drink.
Dark-green leafy vegetables: These veggies like kale, spinach and collard greens offer iron and calcium. Pair these veggies up with foods high in vitamin C, or serve with meat to maximize the absorption of iron from the vegetables.
Orange fruits and vegetables: Loaded with vitamins C, E, A, and potassium, these help your immune system stay healthy.
How many of these foods are you getting on a regular basis?
Jill Castle, MS, RDN is a childhood nutrition expert and co-author of Fearless Feeding: How to Raise Healthy Eaters from High Chair to High School (www.fearlessfeeding.com). She is the creator of Just The Right Byte (www.justtherightbyte.com), and is working on her next book for young athletes, called Eat, Compete & Grow. She lives with her husband and four children in New Canaan, CT. Questions? Contact her at This email address is being protected from spambots. You need JavaScript enabled to view it..