Details

Written by Bruno Darzi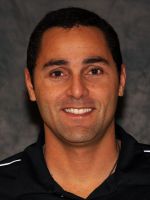 CSSC National Team had a great showing at the AT&T Winter National Championships in Knoxville, TN. Three-time Olympian Arlene Semeco is still fast in the water. The 29-year-old Venezuelan turned in her fastest sprint time since her sophomore year of college on the opening day of the AT&T Winter National Championships.
Seeded 45th coming into the meet, Arlene was the 12th fastest qualifier in the 50-yard freestyle in 22.76. She finished sixth in the "B" final and 14th overall in 22.94. Among a national-caliber field, Alex Evdokimov and Emily Kopas made it into the "C" finals Friday night in the 100 breaststrokes. Alex's time of 54.02 was a life-time best by over a second and a new FGC 17-18 age-group record. Emily was only 23 hundredths off a personal best with 1:02.15. The day after Alex Evdokimov came back strong and qualified for the consolation final in the 200 breaststroke, where he took down a 12-year old 17-18 FGC record that belonged to our own Vlad Polyakov. Alex's time of 1:58.69 also gave him 18 and Under National Title. We are very proud of how these athletes represented CSSC at the Nations largest stage.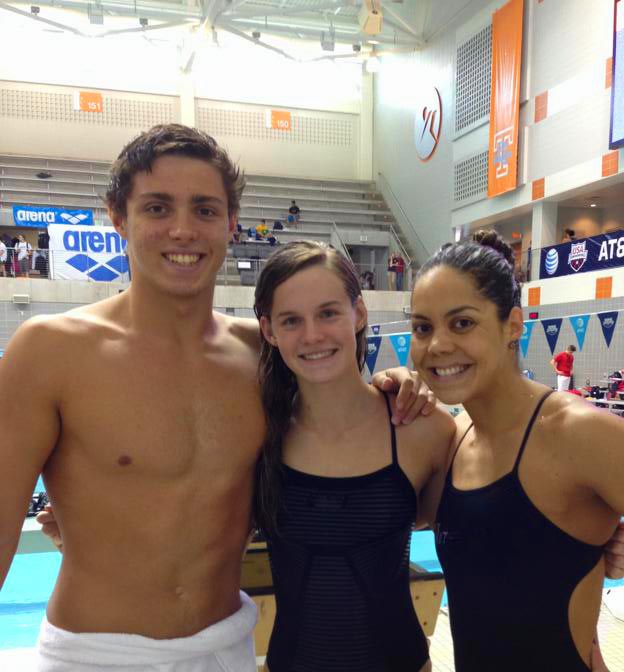 We also had an amazing high school season. The Coral Springs Swim Club has now 2 new FHSAA High school champions and several finalists.
Kyle Desrosiers swam 2 outstanding races (200/500 free), Emma Lincoln performed well in both 100 and 200 free, finishing 4h in the 100. Cathy Cooper, still on 8th grade, had impressive performances in the 50 and 100 free,swimming 2 personal best times. Jillian Alexander competed in a relay for the Coral Springs Charter. Stephanie Campo tied her best time in the 200 free and dropped almost 3 seconds in the 500 free. Audrey Mason swam well the 200 free after swimming a personal best time at Regions. Allison Kopas did well in the 200 IM and 500 free. Lydia Musleh finished 10th in the 100 free and 200 IM. Isabella Pittinger swam a personal best time in the 100 butterfly at Districts. Alex Evdokimov and Emily Kopas earned the title in 100 breaststroke, completing their 4 years of high school swimming.
The strong performances continued through the following week at the 2013 Winter Championships in Plantation. The Coral Springs Swim Club had multiple finalists and winners. Among the swimmers training for the meet, Isabella Pittinger won the 50 butterfly and finished 2nd in the 50 backstroke. Megan Schimansky won the 200 backstroke and placed 2nd in the 100 backstroke. Brian Arnaud swam several best times and finished 4th in both breaststroke races. Audrey Mason ad a great 500 freestyle race, finishing 6th. Sam Roth finished 4th in the 100 IM and 8th in the 200 free.
We hope all of you had a great Thanksgiving and I look forward seeing you at the pool.