The Mullins Park program at the Coral Springs Swim Club serves children ages 6 to 12 in three different groups: the Red, the Green and the Gold. Led by coaches Jessica Nugent Long and Emma Volz, young swimmers at Mullins Park get introduced to the swim team experience, begin technique drills and interval training, and participate in their first USA Swimming sanctioned meets. Every month, the coaching team highlights the performance and commitment to improvement of a swimmer from each group. "We want to recognize their hard work, discipline and dedication to the sport," said Nugent Long.
Here are the Swimmers of the Month for March/April 2017: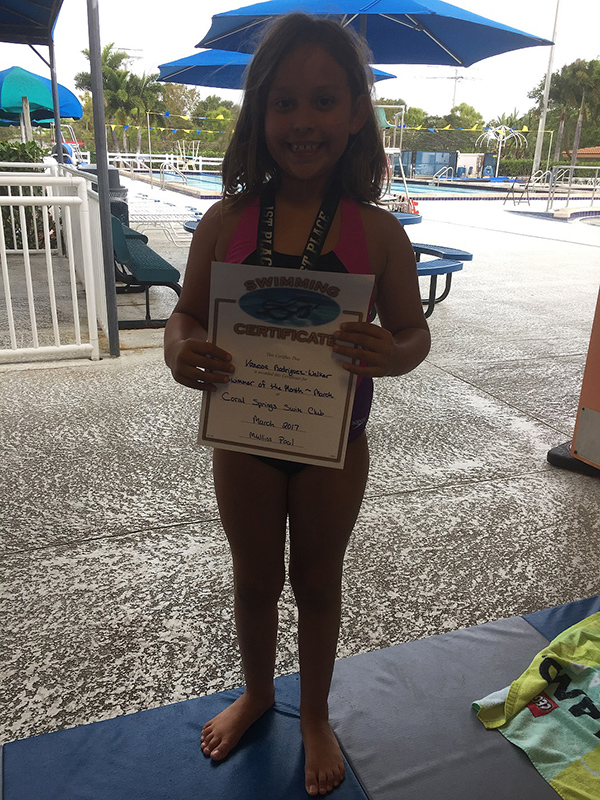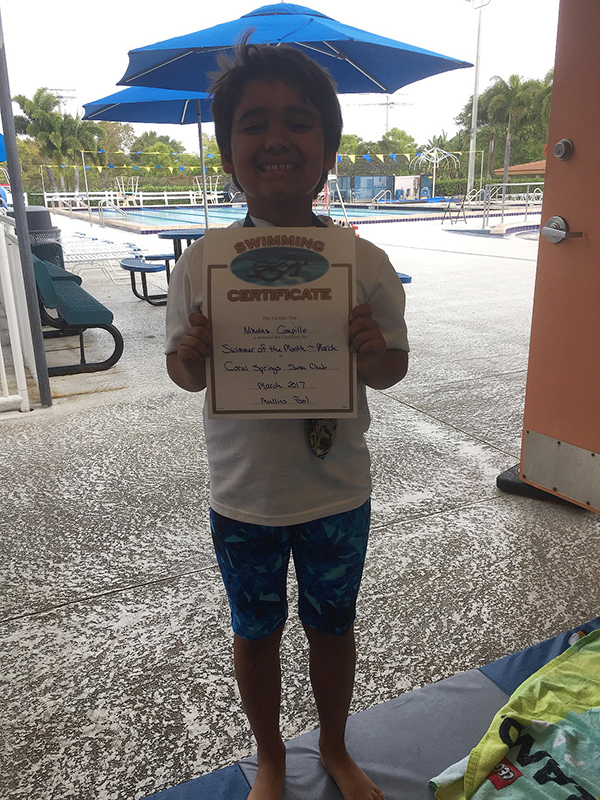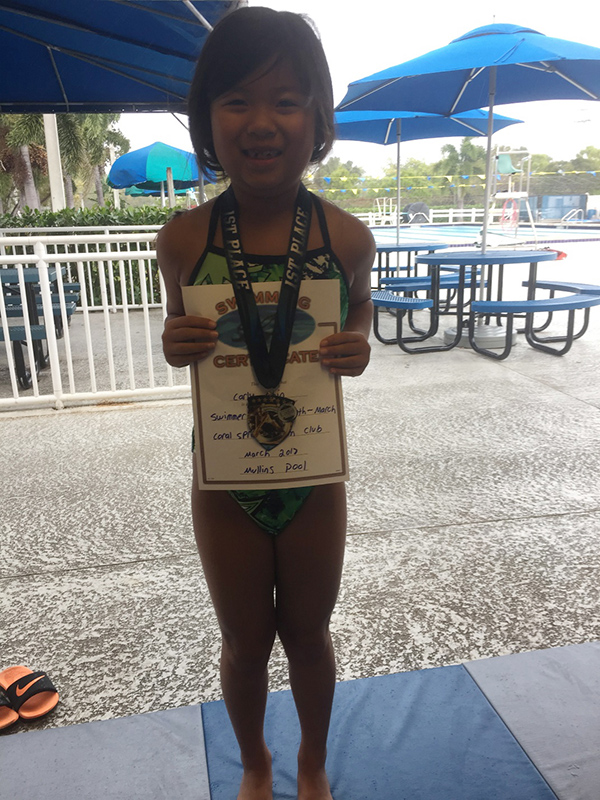 This month we have 3 Swimmers of the Month for the Red Group.
Vanessa Rodriguez-Walker, "Great kid! Always with a smile on her face, and tries so hard to correct her swimming when we ask her to."
Nikolas Campillo "Loves to race! Very fast swimmer and is trying hard to correct his swimming so that he can get faster! Just moved up to green group to continue to get better at his swimming!
Carly Chin "Hard worker! She will swim anything we ask and try her best at it! Always excited to be at swimming."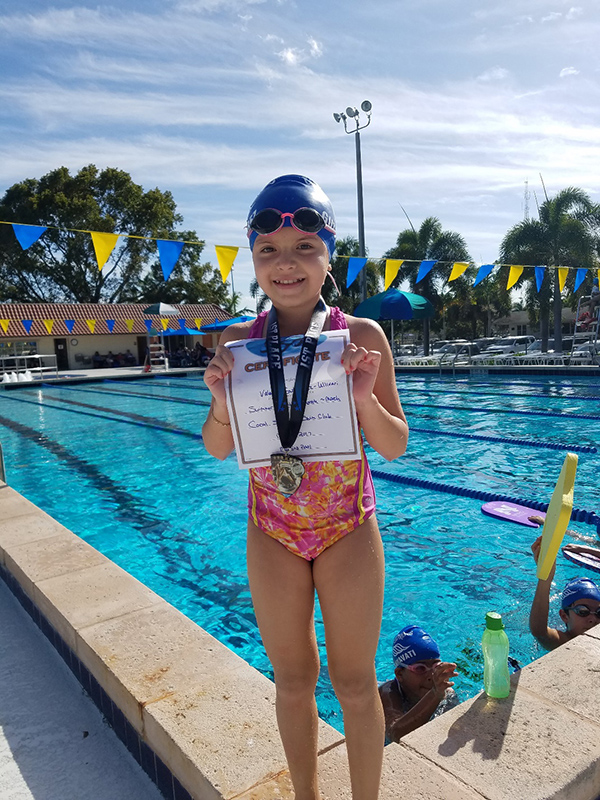 We also have 3 Swimmers of the Month for the Green Group:
Valeria Guttierez-Ullivari "Sweet kid and very quiet but very hard worker in the pool. She loves swimming and tries very hard at everything we ask her to do!"
Radhika Nanavati: "Always at practice and such a talented swimmer! She just moved up to white group to continue to excel in her swimming! So proud of her!"
Hope Suther: "Always excited and smiling at swimming! Very hard working kid and tries so hard to get better. She has also moved up to white group and I know she will do so well!"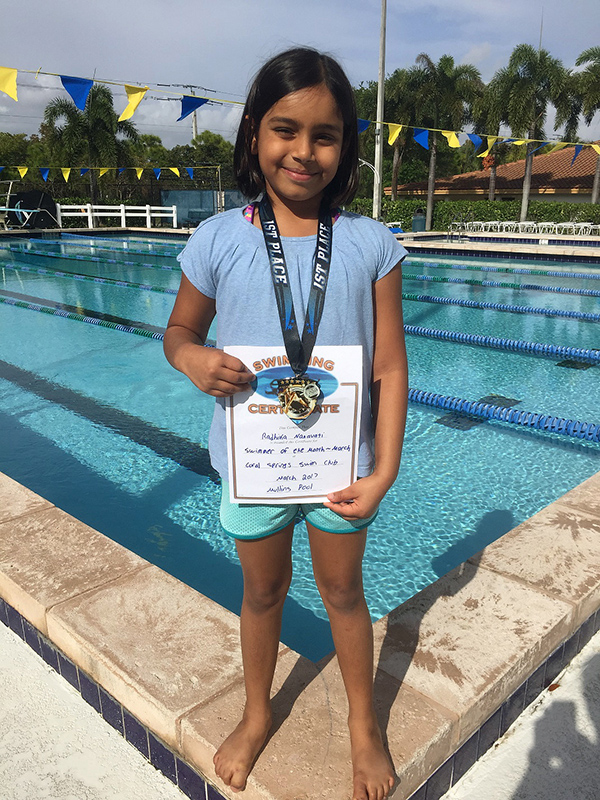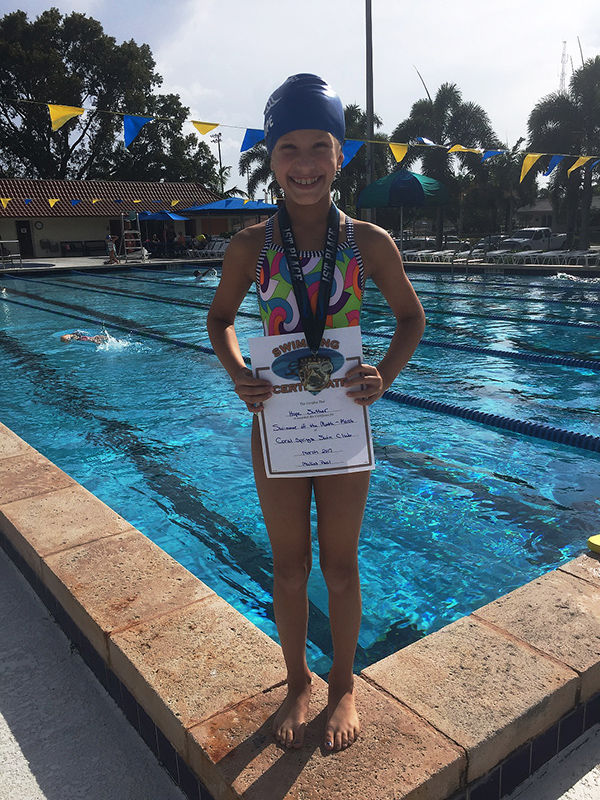 And last but not least, we have 2 Swimmers of the Month for the Gold Group
Lila Godek: very talented swimmer, she just doesn't know it yet! She tries very hard and will continue to grow her confidence in her own swimming. Great attitude!
Jimmy Dinh: Very quiet young man, and does all of his talking in his swims! He is a fast swimmer and really intense in his work ethic. Great to have a swimmer that really wants to come and do his best!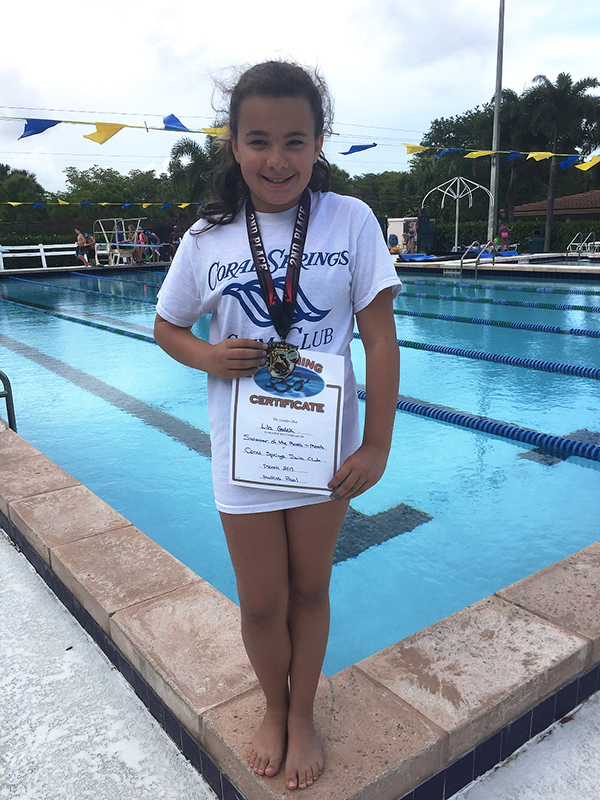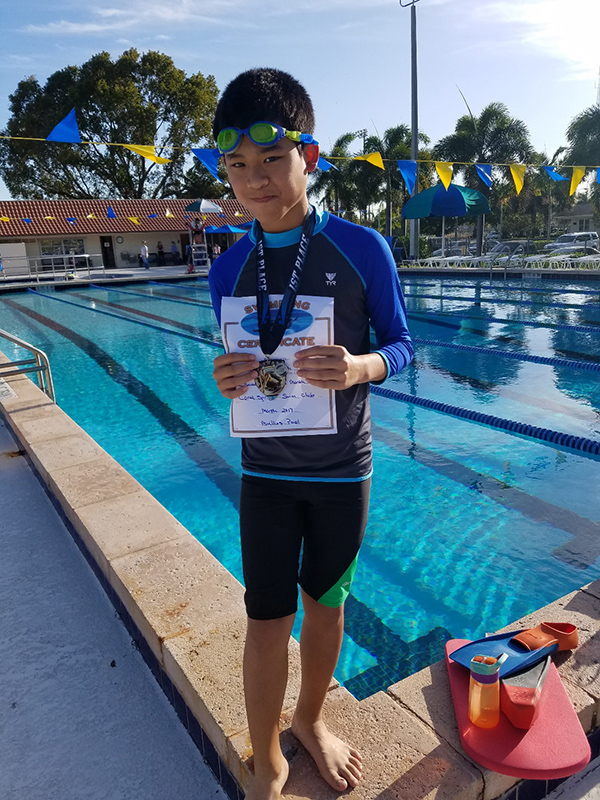 The Swimmer of the Month program is an initiative of the Coral Springs Swim Club to "recognize special traits of commitment and positive work attitude in [their] young athletes."
For more information about the Coral Springs Swim Club Age Group Program, click here.
For information about the Learn-to-Swim program provided by Swim America Coral Springs, click here.