The Mullins Park program at the Coral Springs Swim Club serves children ages 6 to 12 in three different groups: the Red, the Green and the Gold. Led by coaches Jessica Nugent Long and Emma Volz, young swimmers at Mullins Park get introduced to the swim team experience, begin technique drills and interval training, and participate in their first USA Swimming sanctioned meets. Every month, the coaching team highlights the performance and commitment to improvement of a swimmer from each group. "We want to recognize their hard work, discipline and dedication to the sport," said Nugent Long.
Here are the Swimmers of the Month for February 2017: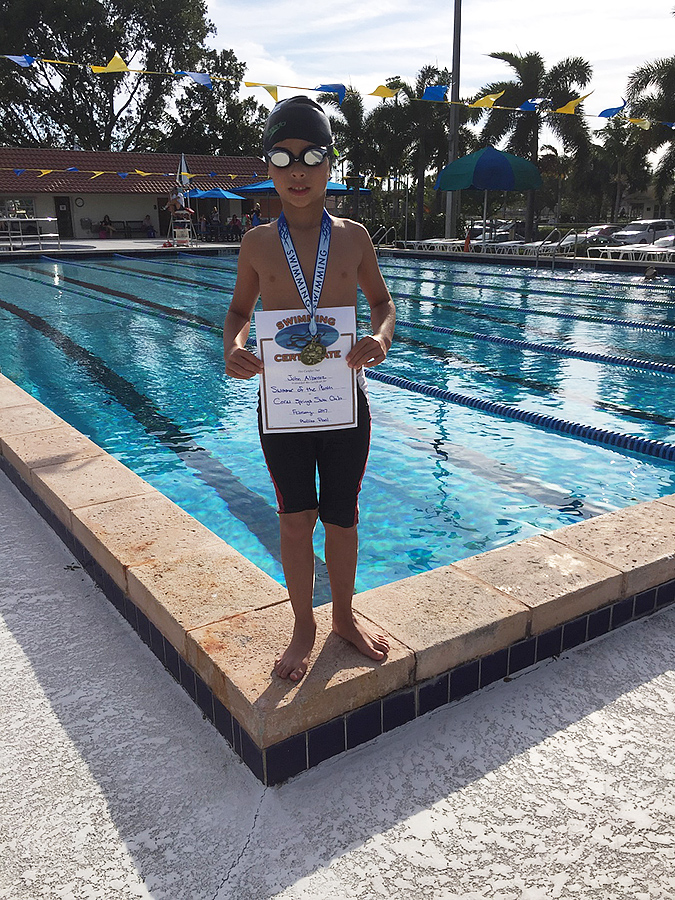 John Albornoz, from the Red Group "He has so much energy and one of the most polite young boys I have ever met! He tries hard to do what is asked of him at every practice and has really matured and disciplined in his swimming at such a young age. Very proud of him!"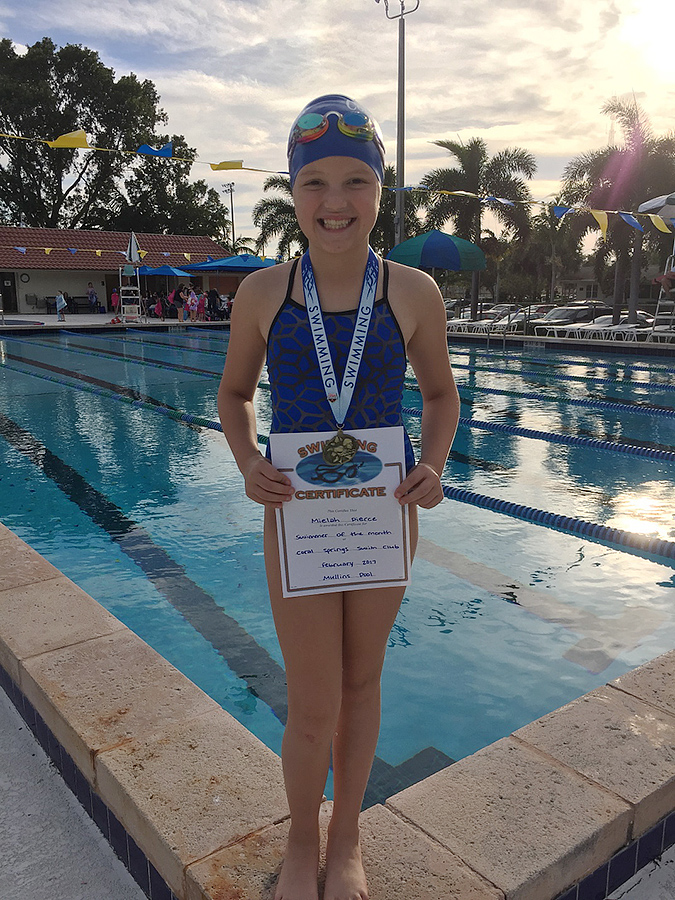 Mielah Pierce, from the Green group, "She is a very natural talent and she works very hard in practice. She is continuing to work ast every practice make necessary technical corrections and she is a very mature swimmer for her age. Can't wait to see how weel she improves over the years with our club!"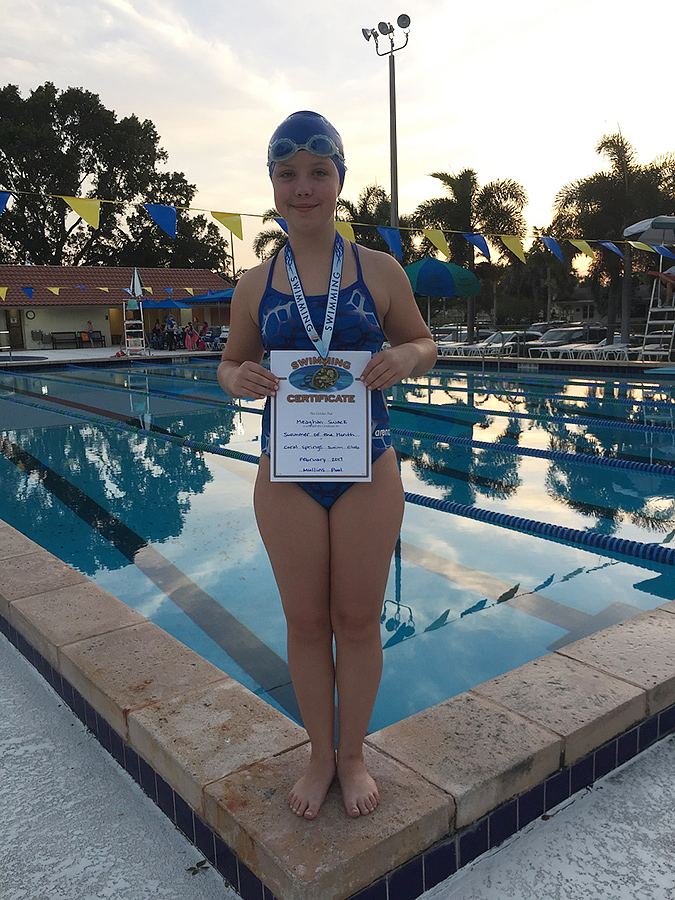 Meaghan Swack, from the Gold group, "This girl is one of the hardest workers on the team and had really dedicated herself to getting better at her swimming every single practice. I am so proud of the improvements she has made and with her winning attitude..she will continue progress."
The Swimmer of the Month program is an initiative of the Coral Springs Swim Club to "recognize special traits of commitment and positive work attitude in [their] young athletes."
For more information about the Coral Springs Swim Club Age Group Program, click here.
For information about the Learn-to-Swim program provided by Swim America Coral Springs, click here.