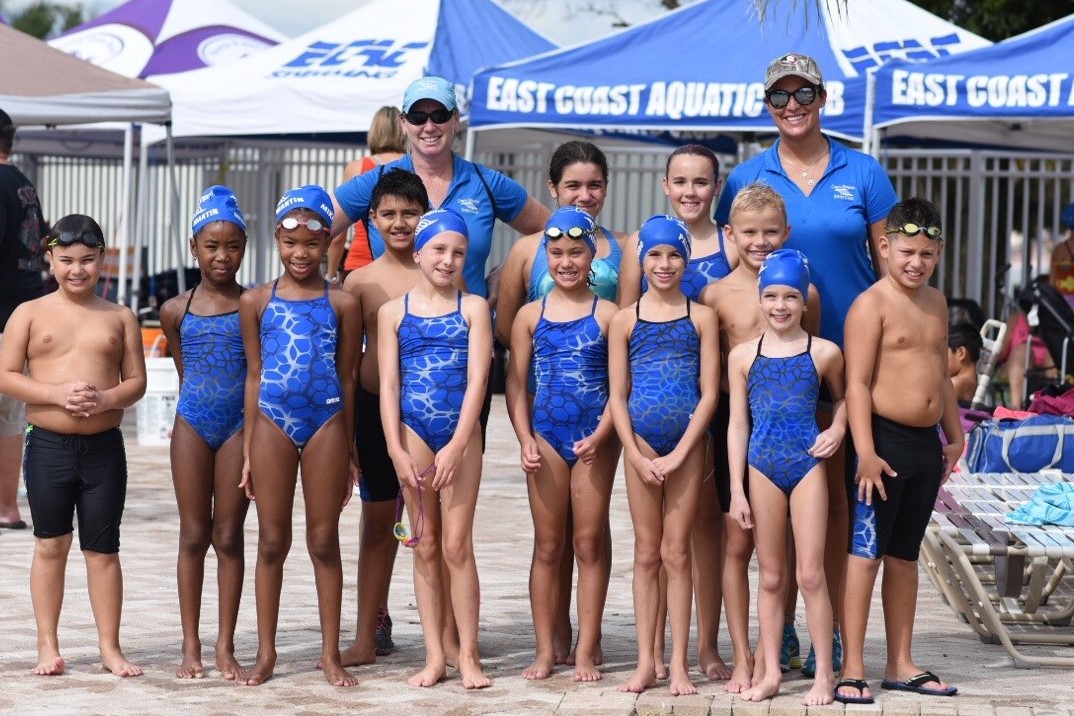 School is now in session but that doesn't mean that swim season is over, only that short course season is beginning. This past weekend, our Mullins groups participated in the North Palm Beach 14th Annual Sprint Invitational. The meet, hosted by North Palm Beach Swim Club was a rainy, but successful one for CSSC swimmers and their families.
Coach Bar Bogoslavsky was thrilled with our swimmers performances. She said "The kids did a great job kicking off the short course season. we had some awesome swims".
Anthony Schurr did well in the Sizzler events. He finished his Boys 8 & Under 25 Free in 3rd place in an impressive 21.11.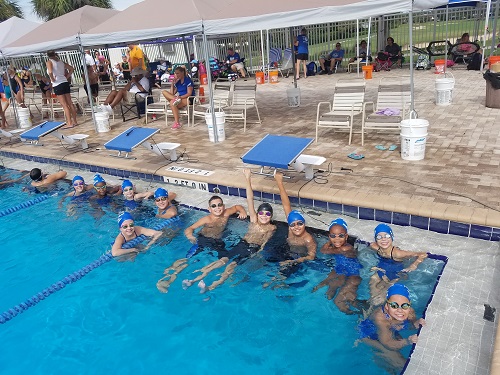 In the second session Mullins swimmers improved tremendously in their times and techniques CSSC dominated the Girls 8 & Under 50 Back with 7-year-old Braelyn Thorpe finishing in first place at 48.03, with 8-year-olds Mikhel Martin and Katelyn Lay placing 2nd and 3rd respectively at 50.12 and 50.46. Thorpe also placed 1st in her 100 Free with a time of 1:23.57 and 2nd in her 100 Breast at 1:56.12 while Martin placed 2nd in her 50 Fly at 50.08.
Gigi Martin, Addison Palumbo, Josyln Brown, Cailin Duggins, Caitlin O'Mara, and Max Cisternas all improved their times and had some excellent swims in the 100 Free, 50 Fly, 100 Breast, and 50 Back.
Anthony Palumbo placed 1st in his 100 Breast at 1:45.75, 2nd in his 50 Fly at 48.45, 3rd in his 50 Back at 45.12, and 4th in his 100 Free at 1:26.88. Jorge Aguila placed 3rd in his 100 Breast at 1:54.86 and 5th in his 50 Breast at 48.41. Both boys also improving their previous records over the weekend.
In the third session, our older kids also had some great performances. Kyra Rattray, Payton Schurr, Courtney Hartung, Nico Espinosa, and Austin McCellan all performed well. It is obvious that they have been training hard during practice and sharpening their skills and technique.
Coach Bar concluded, "Coach Jessica and myself couldn't be happier to start the season the way we did. Overall Coach Jessica and I were very pleased.It's the first week of school for some of these guys and they came out and gave it their best with the rain. We are very excited to see how they do in our home meet coming up in September".
Photo Gallery from the NPB Spirit Invitational
Photo Credit: Jodi Thorpe
Free Joomla Lightbox Gallery