Pascual has committed to The University of Wisconsin-Madison and plans to major in Engineering. He graduated from Saint John Paul II Academy on May 20th, 2017.Pascual's decision to attend this University was an easy one, "I believe this school was made for me, everything about it appeals to me. The school offers me a balance which is hard to find." Pascual toured the campus the first week of April and was impressed with what it had to offer academically. U.S. News & World Report ranks UW–Madison ranked 13th among engineering programs nationwide, fourth in chemical engineering, and third in nuclear engineering. Pascual is also impressed with their top-rated athletic teams. He is looking forward to continuing his formal education there, "at Wisconsin I feel as if I could do anything I wanted to. The hands-on experience given to students in research is one of a kind as well as the organizations and clubs which enhance your experience."
He is also eagerly anticipating living in a different climate and in an attractive setting, "the campus is beautiful, right next to a big lake and with two forests and wildlife woods inside the campus. The campus is next to the city as well, which allows for many fun social activities and also outdoor activities".
Swimming will still be a part of Pascual's future, although he has no solid plans at the moment, "I am still talking to Bruno about my future in swimming but it is my plan to participate in their swimming program."
Pascual began swimming at only 2 years old as a result of his high risk for Asthma. He remembers, "the only way I could help it [asthma] was by swimming. When asked why he enjoys the sport, Pascual replied, "I love the fact that you can always improve, there is no limit to what you can do in swimming. You are constantly growing and learning from your mistakes and I believe that to be something important in life. I love the feeling of the water against my body and how I am able to move my body through the water to go faster. I love the challenges that come from swimming".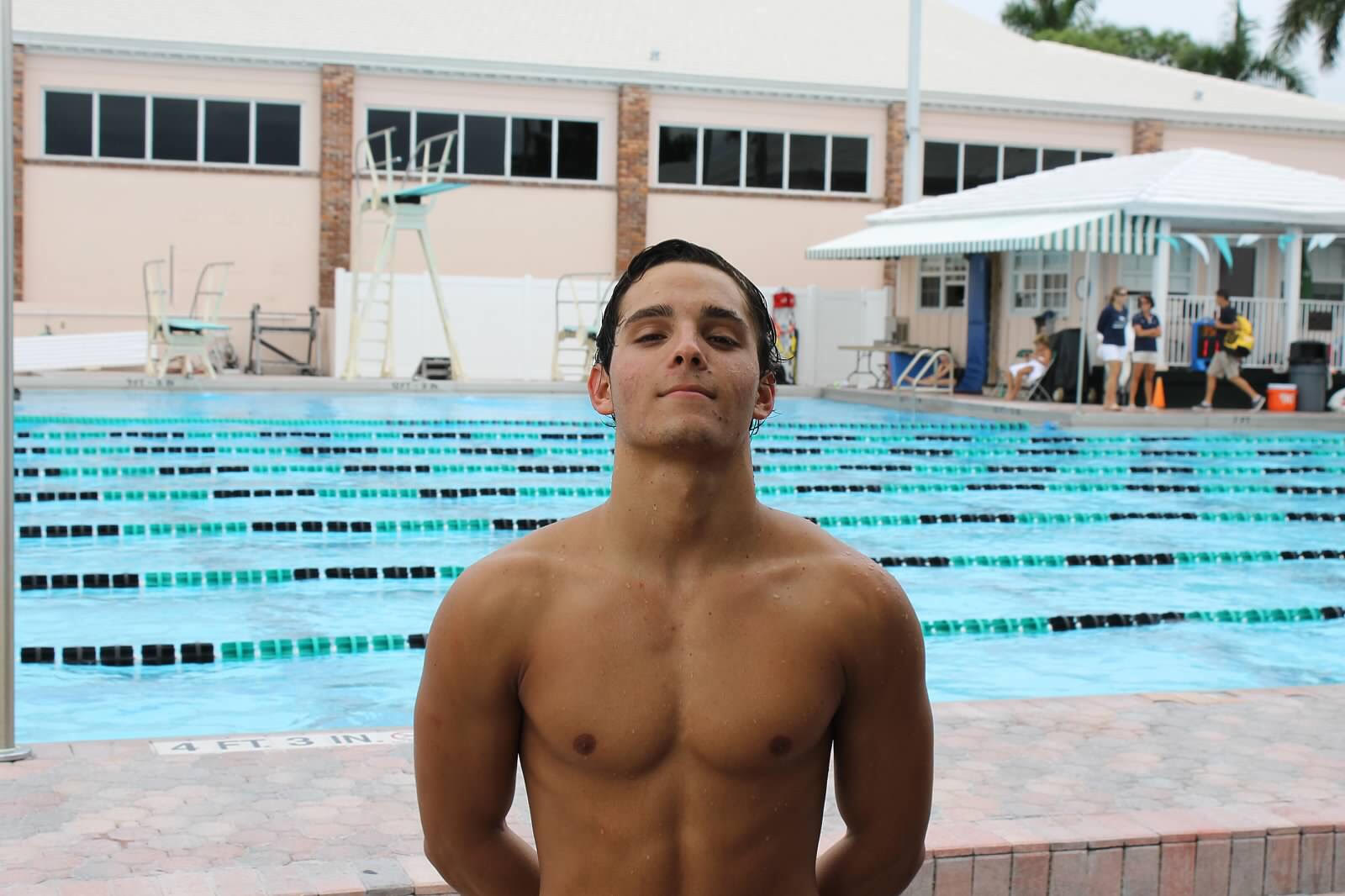 He joined the CSSC family in August of 2014, and not only imporoved his skills and techniques, but also made some fond memories. One of his favorite experiences were when, "one of my friends who used to swim in the team decided we should do a summer video about the team and so we did. Filming it was the most fun and I will always remember that since while filming it I realized I had made true friends and was happy where I was." Pascual also fondly recalls competing with the team, "every single competition where we had to travel somewhere was an awesome memory, we would always have fun while dropping our times. Traveling to Purdue University for Futures was an awesome experience since then I grew more mature about swimming. Going to Mississippi was amazing too, I will always remember the food from Beverly. Lastly, going to the Ohio State University for Junior Nationals with Bruno was the best experience. I believe that was a breakthrough point in my career since I grew more mature and understood myself and the sport better."
Apart from swimming, Pascual also enjoys reading, learning new skills, program, coding, participating in outdoor activities (especially kayaking and wakeboarding), camping, traveling, practicing martial arts, working out, hanging out with friends, atending parties and meeting new people.