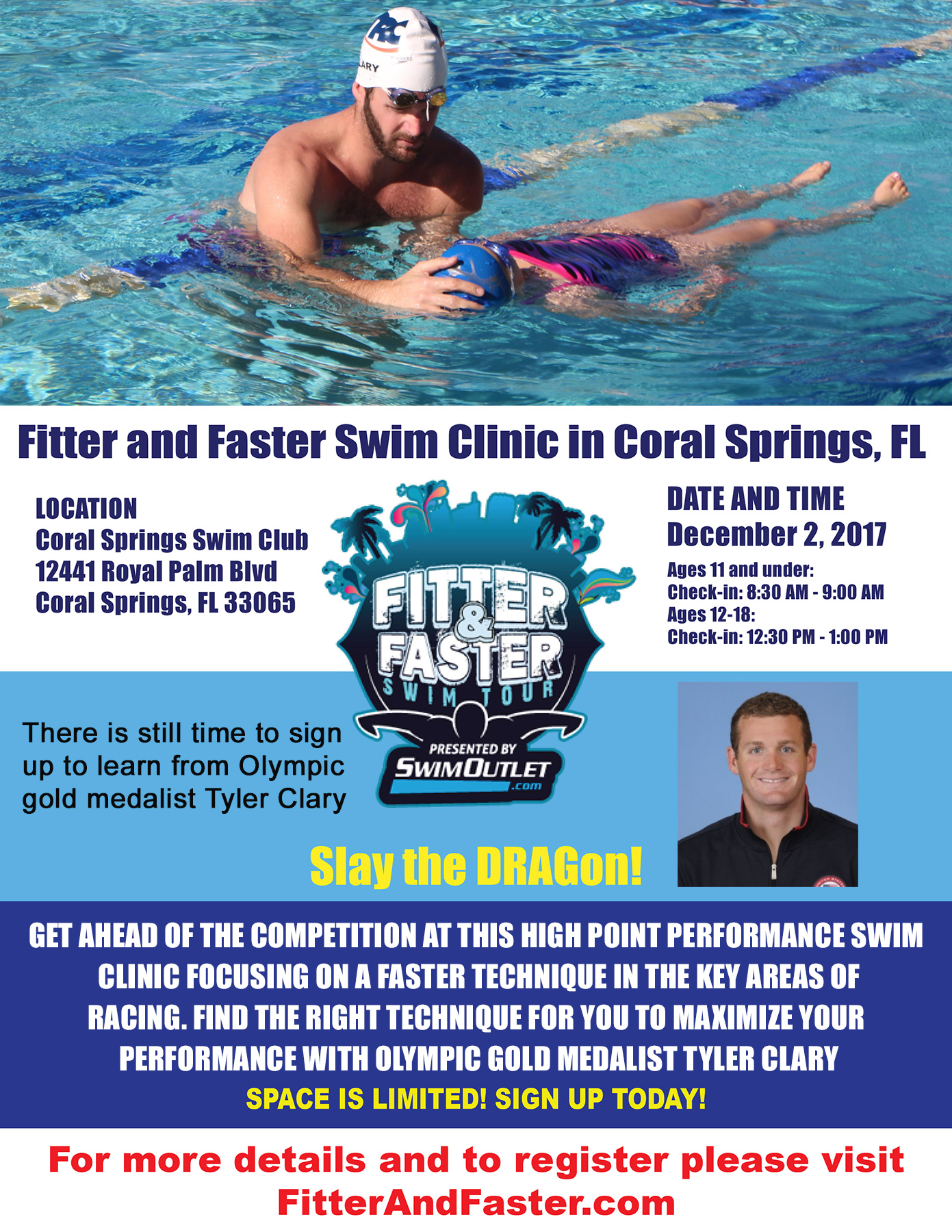 Olympic gold medalist Melanie Margalis is coming to Coral Springs for a Fitter and Faster Swim Clinic
Slay the DRAGon - Coral Springs, FL
There are 2 ways to swim faster: reduce DRAG and increase POWER! This clinic works on reducing drag so that you can go faster with LESS energy! Learn how to reduce your drag and conquer the DRAGon in your swimming with Olympic gold medalist Tyler Clary!
Melanie will be leading two sessions on Saturday, December 2nd, 2017 designed for swimmers of all ages and abilities. Sign up for the approriate session today:
Ages 11 and under:
Check-in: 8:30 AM - 9:00 AM
Event 9:00 AM - 11:30 AM

Ages 12-18:
Check-in: 12:30 PM - 1:00 PM
Event: 1:00 PM - 4:00 PM
Space is limited! Sign up before the sessions sell out!
For more information on registration and curriculum please visit: Fitter and Faster