The last day of JOs was cloudy and breezy. There were a few sprinkles but it was definitely a day of better weather compared to Saturday. Both prelims and finals sessions were relatively short, the morning session only being lengthened by the 1650 swim at the end of the session. All six sessions ran on time and were fully staffed with officials and volunteers.
At the end of the meet, Jessica Nava (14) of Pine Crest Swimming took home 11 gold medals and 1 silver. Nava won 6 gold medals and 1 silver in individual events and 5 gold medals in relay events. Nava also established a new FGC Record in the 50 fly. For the boys, Aitor Fungairino (14) of Metro Aquatics bagged 12 gold medals and broke 2 individual FGC records (200 back and 500 free).
On Sunday, Hannah Virgin took gold in the 50-yard breast with a best time of 30.70. Virgin was the top scorer for CSSC with 33 points.
Nico Ferrara won silver in the 100-yard free with 47.88, breaking his own club record in this event by 0.56. He was the top male scorer for CSSC with 43 points. He finished 6th overall in the boys 13-14 category.
Rachel Botting and Connor Marks both won bronze in the 50-yard breast and 50-yard back, respectively, with times of 31.58 (best) and 30.33. Marks also finished 8th in the 100-yard free with 57.53.
Alex Meyer chased Marks in the 50 back to finish 5th with 30.63 and out touched him in the 100 free with 57.42, to finish in 8th place.
Gabby Beltrano finished 9th in the 50 back with a best time of 29.29 and Delaney Biro finished 10th in the 100 free with 55.03.
Wrapping the morning session on Sunday, Sarah Schimansky (11) finished 8th in the 1650-yard freestyle with a 20.21.11, dropping 16.32 seconds; and Gianni Savino (14) finished his mile swim in a best of 18:11.28 (-14.43).
Coach Bruno Darzi expressed satisfaction with the results of the season. "There are many promising swimmers emerging from the age group program," he said. "I'm excited to see their development in the near future."
Title Winners
South Florida Aquatic Club (SOFLO) won the meet with a grand total of 1098 points. Metro Aquatic Club of Miami took second place with 629 and Pine Crest Swimming took third place with 582. CSSC finished 7th with 351 points.
The girls' title was taken by SOFLO with 634 points. In this category, second place went to Pine Crest Swimming with 484 points and third place was for AquaKids Sharks with 312.
The boys' title went to Metro Aquatics with 554 points, 90 points ahead of SOFLO (464) and 213 points ahead of Azura Florida Aquatic who finished third with 341.
High Point Award winners
11-12 Girls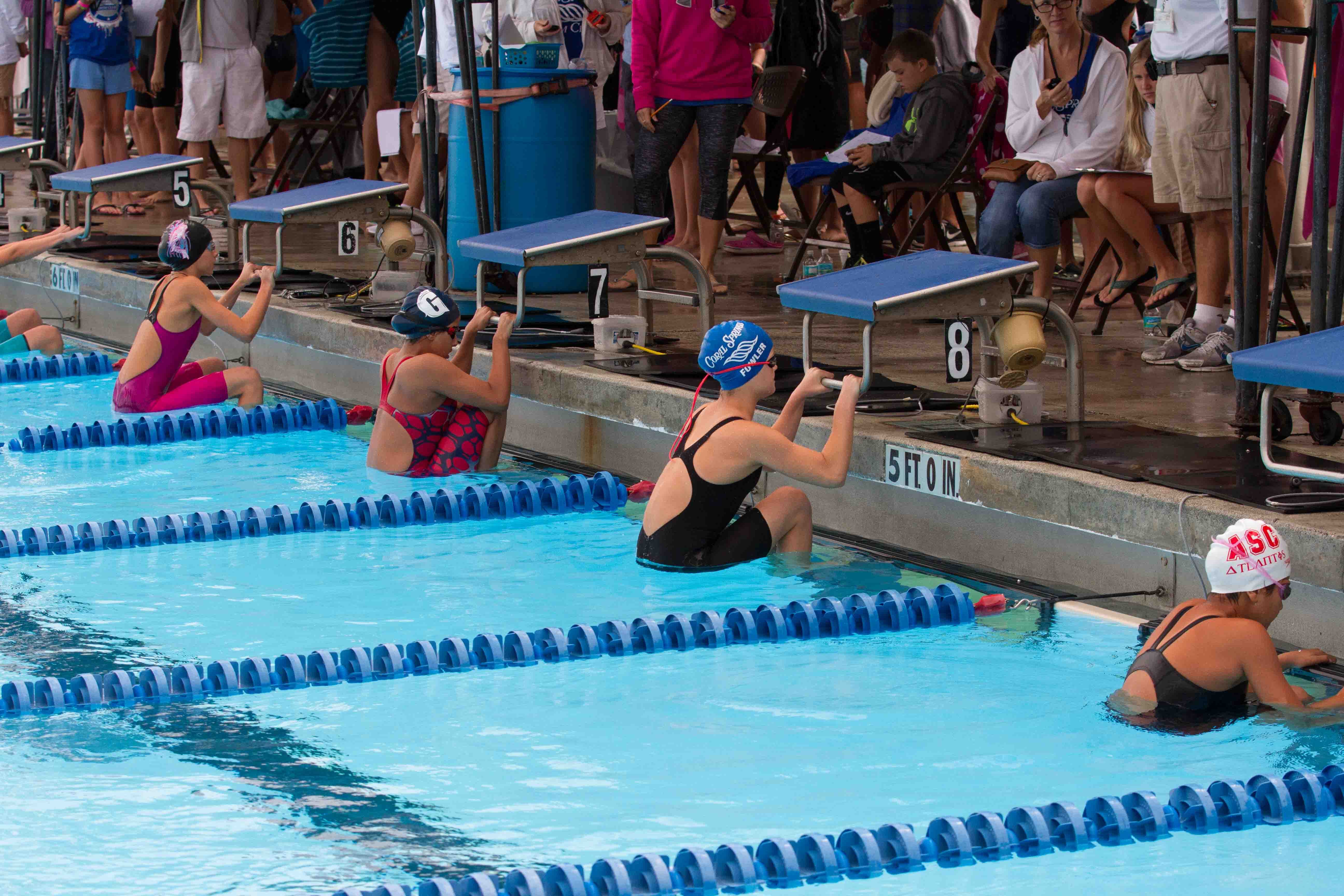 1st place went to SOFLO's Jacqueline Lugo with 65 points
2nd place went to Jocelyn Ruiz of the Blue Marlins of Hialeah with 59 points
3rd place went to Vanessa Mesa of SOFLO with 57.50
11-12 Boys
1st place went to Andres Wong of Metro Aquatics with 68.50
2nd Place went to Joshua Balbi with 67 points
3th place went to David Gonzalez with 61 points
13-14 Girls
1st place was earned by Jessica Nava of Pine Crest Swimming with an astounding score of 75 points.
2nd place went to Alessandra Baldari of North Palm Beach Swim Club with 71 points.
3rd place went to Mary Smutny of AquaKids Sharks with 55 points.
13-14 Boys
1st place went to Aitor Fungairino of Metro Aquatics with 77 points.
2nd place went to Adrian Aguilar, also of metro Aquatics with 70 points.
3rd place went to Rafael Rodriguez of SOFLO with 55 points.
New FGC Records on Sunday
On the last day of the meet, Joshua Zuchowski (10) broke three FGC records, the first one in the 10-and-under 200-yard IM with 2:19.09, taking down Alberto Gomez's 2010 time of 2:19.38. Then, he went on to break his own 2014 record in the 50-yard backstroke with a time of 28.49. Finally, he swam the 50 breast in 33.37, beating Victor Valdes's 2014 time of 34.12. With these times, Zuchowski also broke the FGC OPEN records in those events for that age group. The boys 13-14 400 free relay team of Metro Aquatics broke their own 2009 FGC OPEN record with a time of 3:18.78.
CSSC All-Star Qualifiers
CSSC qualified 10 athletes to compete at the upcoming 2015 Florida Gold Coast Vs. Florida Swimming Dual Meet, also known as All-Stars Championship, which will take place at the Indian River State College in Fort Pierce from March 27 to 29. Riley Botting, Giulianna Garcia, Hannah Virgin, Delaney Biro, Gabriella Beltrano and Rachel Botting qualified for the girls. Nico Ferrara, Gianni Savino, Alexander Meyer and Connor Marks are the qualifying boys.
Replay of the Finals Sessions are available here, courtesy of Florida Swim Network.