Jessica Long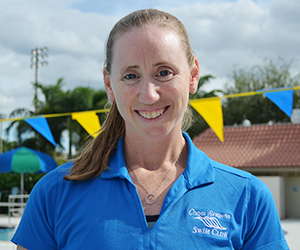 Mullins Head Coach

AGE: 33

BORN: New Haven, CT

RESIDES: Coconut Creek

ASCA Level: 3 (ed.)
EDUCATION BACKGROUND: Graduated from Trinity High School and Plymouth State University in New Hampshire with a Bachelor of Science in Physical Education and Outdoor Recreation.
COACHING BACKGROUND: The former collegiate swimmer in the freestyle and breaststroke moved to South Florida in 2005…is certified through American Red Cross as a swimming and lifeguard instructor.
CAREER HIGHLIGHTS: Has 14 years of experience in coaching and teaching at all levels from beginner to competitive…currently is assistant coach at Mullins Park working with the Red, Green and Gold age groups.