Raphael Lima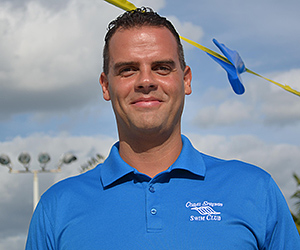 Senior II Coach / National Team Assistant Coach

AGE: 35

BORN:

Sao Paulo – Brazil

RESIDES: Coral Springs, FL

ASCA Level 5 (ed.)
EDUCATION BACKGROUND: Masters in Sports Science at University of Campinas (UNICAMP-CAMPINAS-BRAZIL). Major in Physical Education at Metropolitan University (UNIFMU-SAO PAULO-BRAZIL). High School Maria Montessori.
COACHING BACKGROUND: Coach Raphael Lima has been coaching for more than fifteen years building a unique reputation in North and South America. He has coached swimmers from all ages and levels, nationally and internationally. He has helped develop and open brand new facilities and aquatics programming at Divino Salvador School in Itu-Brazil, Reebok Sports Club in Sao Paulo-Brazil and at the YMCA of Weston, FL. Coach Lima also was the founder of a very successful swimming program called Midtown Weston Aquatics where he was the Aquatics Director and Head Coach for more than 8 years.
CAREER HIGHLIGHTS: A former World Class swimmer who was a member of the Brazilian National Team participating at FINA World and South American Championships. Coach Lima has also participated at some Masters World, Pan American and National Championships where he has placed all the way from making finals to gold medal. Voluntary work has also been part of his life, participating on swimming projects to needy families in Brazil, Uruguay, Argentina and USA.